The CEO of Apple, Tim Cook, starts his day at 3:45 a.m. to clear out his inbox with 700-800 emails received the previous day. He comments "and I read the majority of those ... Every day, every day. I'm a workaholic". On the other hand, Jeff Weiner, CEO of LinkedIn says he intentionally sends less email to receive less of it.
Tony Hsieh, ex-CEO of an online shoe and clothing company Zappos, received 379 emails a day. He made up his own method to effectively manage his inbox which is called Yesterbox. To put it simply, his "to-do list" for today was to handle yesterday's inbox to achieve zero of unread emails.
If you think that the highest-ranking person in the company is only responsible for telling others what to do, you are right. But a single email sent by CEO with some instructions or improvement suggestions may cause feedback in 100 email responses.
In most cases, company founders respond to the employees' emails with a one-line message like "ok, it sounds great" or "this idea will fail". However, when a CEO needs to write an email to some important person like an investor or business partner, such wordings do not work anymore. Additionally, a good email signature should be added to display professionalism and enhance your company brand recognition.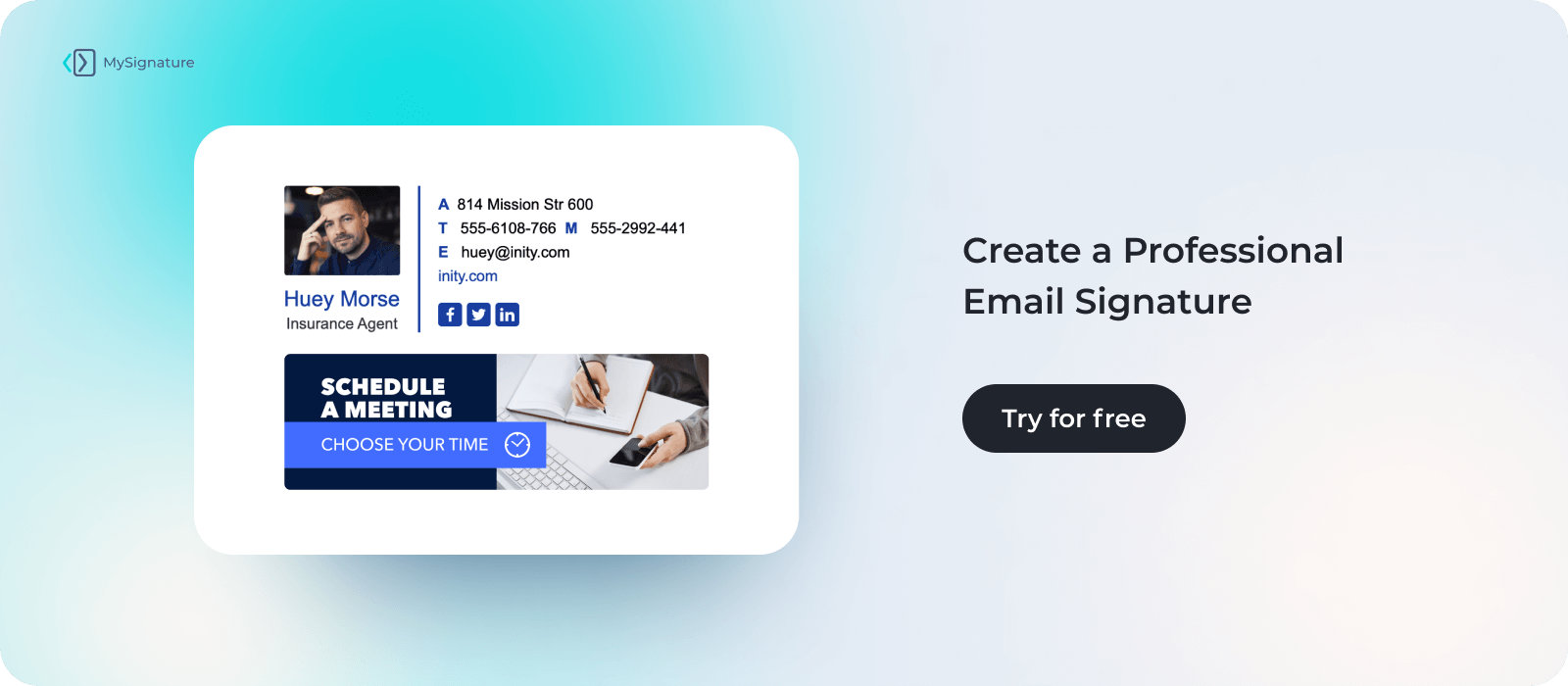 Why every CEO needs a good email signature
CEO is the image of the company. You definitely know who Tim Cook is, but you have no idea who Jack from the Apple support department is. When you receive an email from Apple, you think about Tim, not Jack, right? This is why, CEO pays much attention to the way they communicate either in person or via email. The email signature is an essential element of email communication for company founders because it represents the company and helps to build trust.
How should a perfect CEO email signature look like?
Here are some points to take into account when building a founder CEO email signature. They are colors, data, and general layout.
Colors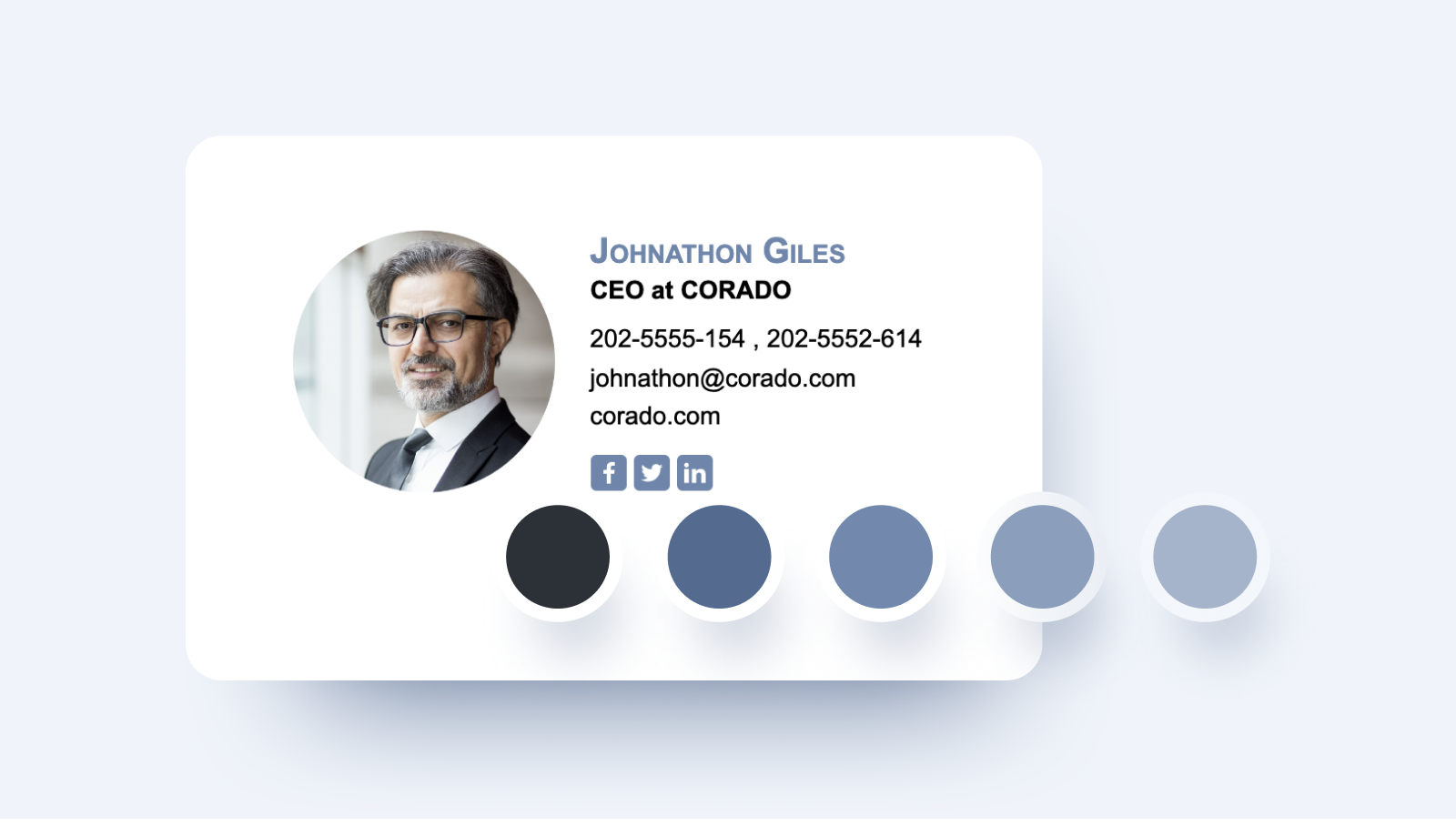 CEO's email signature should be neutral and minimalistic. It shouldn't have bright colors and look variegated unless this is the company tone. The best way is to include the logo or the photo of the founder and avoid coloring the spaces between text and the image.
Data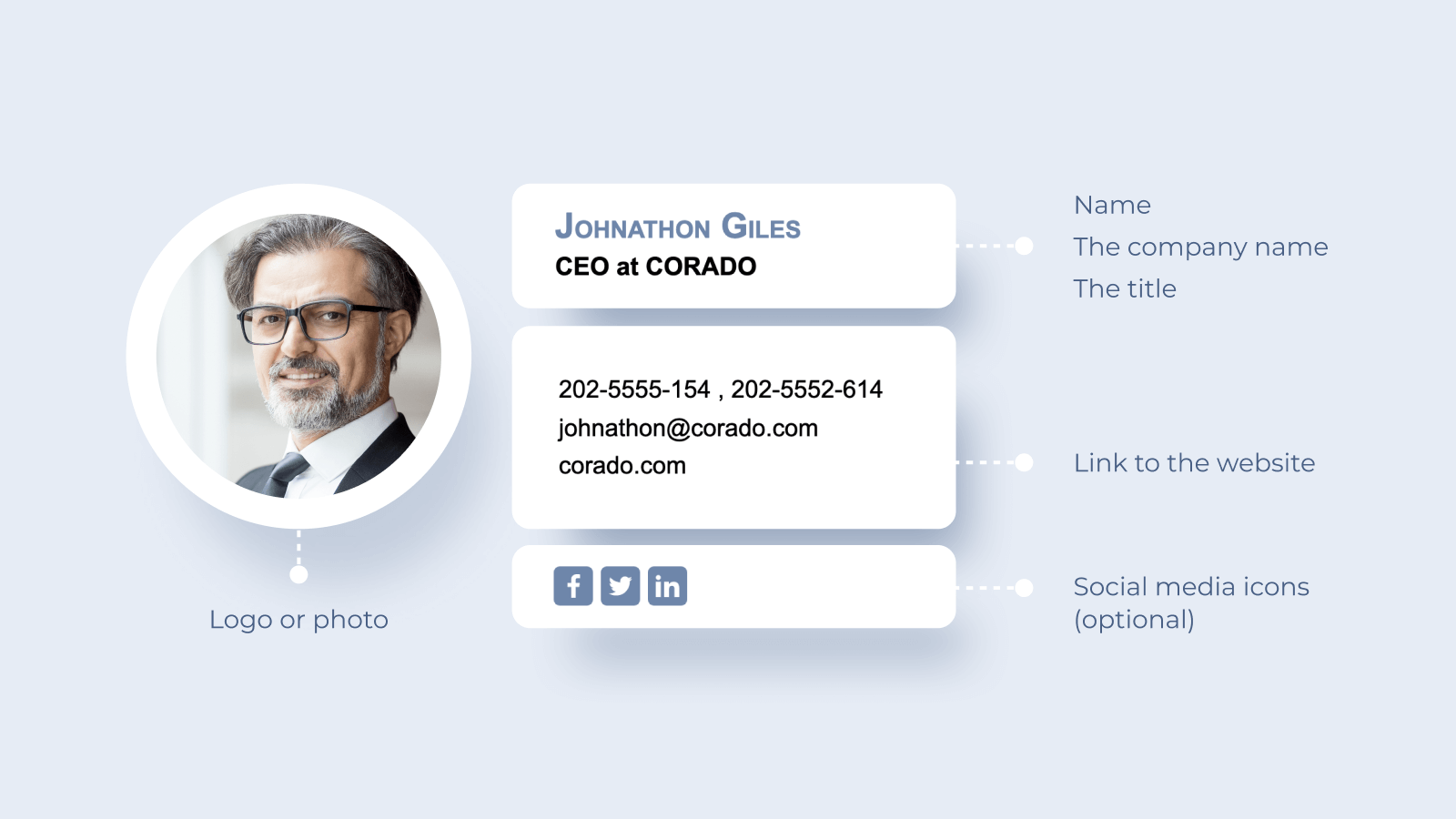 A typical CEO email signature has to be minimalistic as well and include the following details:
the name of the company founder with a middle initial,
the title which is the Chief Executive Officer or Founder and
the company name,
link to the website, logo or photo,
and (optionally) social media icons.
Make sure the email signature won't look redundant. There is no need to add contact information like phone numbers, messengers, or mailing address.
Layout
To make the email signature easily readable, place the elements in the following order:
name → title (CEO/Founder) at [company name] → link to the website
Place the photo/logo on the right and social media icons on the left (or visa versa).
Some software recommendation for creating the email signature for CEO
Fortunately, you do not have to create the email signature manually. There are so many tools that can do that for you. MySignature is one of them. Colors, data and layout can be easily customized based on your specific needs.
Multiple email signature templates allow you to select the layout you think is perfect for you. The same is with colors: adjust them according to your company identity.
Remember, you always have a choice. You can write a simple email signature by yourself by going to the email client settings and adding some text. Or you can display your professionalism and accuracy by inserting a well-designed and appealing email signature for CEO. It's your call now!
Explore More Email Signature Templates Categories
Email signature for students
Email signature for HR Manager
Email signature for job seeker
Maria
Maria is a professional content writer at MySignature. She has strong skills in Content Marketing, Email Marketing, SMM, and SEO.