First of all, yes, you really need one. Well, you're not obliged, but having a personal email signature is kind of polite, say, a communication etiquette. Let's get a closer look at this question and understand what actually is email signature, and why you need one.
An email signature is a short info about yourself at the end of your email. This info may include your name, university, major (and minor, if needed), contacts, and even your social media accounts or on-campus activities. This helps a person to understand, whose letter he/she has received (address line's not quite informative if you don't know a sender or have a big flow of emails), and how to contact a sender through different ways.
Why would I need this thing, you may ask. Well, usually students create email signatures for the following purposes:
• To communicate with lectors, teachers, etc., especially if you have some out-of-class business with them (like additional lessons or activities, planned events, some preparation issues, etc).
• To find a job – when you are sending your CV, an email signature is highly required.
• To communicate with the students you don't know about some events - if you hold some position in a group, society, fraternity, etc.
These are just a few situations when email signature for students is useful. But it can't hurt to create one with any other purpose.
Here's what a good email signature for students should include:
1. Full name
2. University
3. Major
4. Your picture
5. Your contact info: phone, Skype, etc.
Optionally, add
6. Minor
7. Year of graduation (you can put it like "class of 2022")
8. Links to your Facebook, Twitter, LinkedIn accounts, etc.
9. Link to your website or blog, if any
10. Your position in some group, or your on-campus activity, or internship, etc. (like Houston University Psychology Society)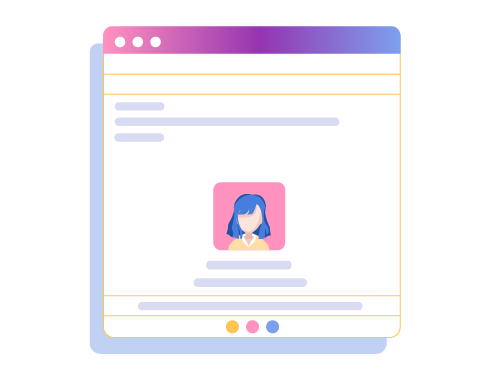 Looks quite simple, right? Well, it is not. One should consider many details and nuances when creating a good-looking email signature. Too much information will be ignored, improperly organized fields will look unprofessional, a combination of too many colors in your email signature will create a mess. But the most important thing – you have to create an email signature that would be properly displayed on different devices and through various mailing systems. And that's the task for a person acquainted with the basics of HTML programming. Are you the one?
Don't worry, you won't need to ask your neighbour geek for help. There are specific services that create professional email signatures in a few minutes. So, google "email signature generator" or "email signature for students", choose a website, and follow the instructions. Enter your info, download your photo, choose template and color scheme, and presto, you have a great professional email signature for your needs. Easy peasy.
Oh, there are several tips for you on the information you enter for your email signature:
• If you use a photo in your signature, choose the one without beer, pet spider, and naked bodies. It should be professional and clear, not the passport photo, of course, but the one that can be equally shown to your friend, your professor, and your employer.
• Check your address line – doesn't it accidentally look like From: [email protected], or [email protected]? It's better to keep it more formal, believe me.
• Same thing with your social media profiles, websites, and blogs – don't add them, if they are not relevant or contain information that your professor or employer would rather not see.
• Don't add all your positions, activities and interests – it's not your CV, keep your email signature short and clear.
Now, when you know what these words mean and how they fit together, try to create your perfect email signature on the free online email signature generator MySignature.io, and impress people with your new serious and professional letters.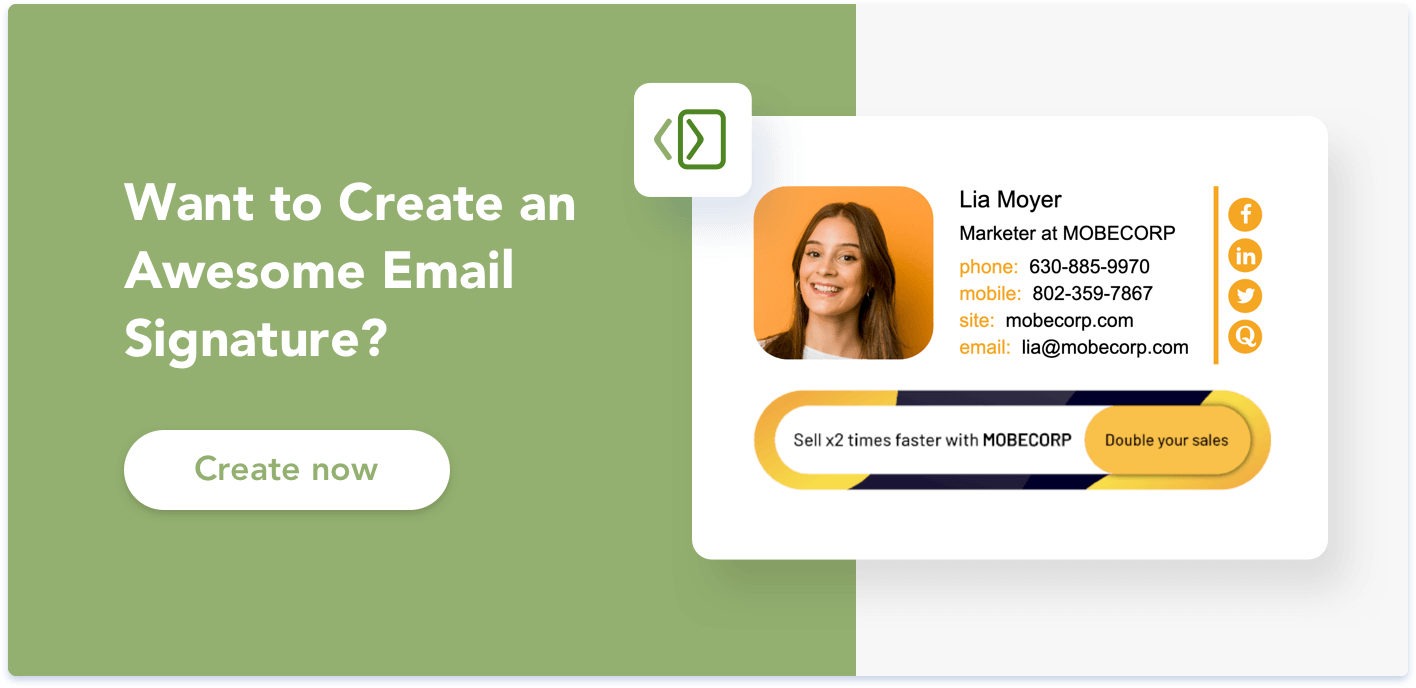 Helga
Helga is a CMO at MySignature and digital marketer with 7+ years of experience. Having worked in numerous industries she has a deep understanding of various markets and a variety of tools as well as growth hacking techniques that can boost marketing activity in a particular sphere.