Bloggers and business owners most likely know well what branding is and why it is so important. However, many people think about branding as if it is either something ephemeral or some stuff like a logo, website, and distinctive uniform typeface.
While all these things are part of your brand, it isn't your brand itself. The brand is more about emotions rather than physical components.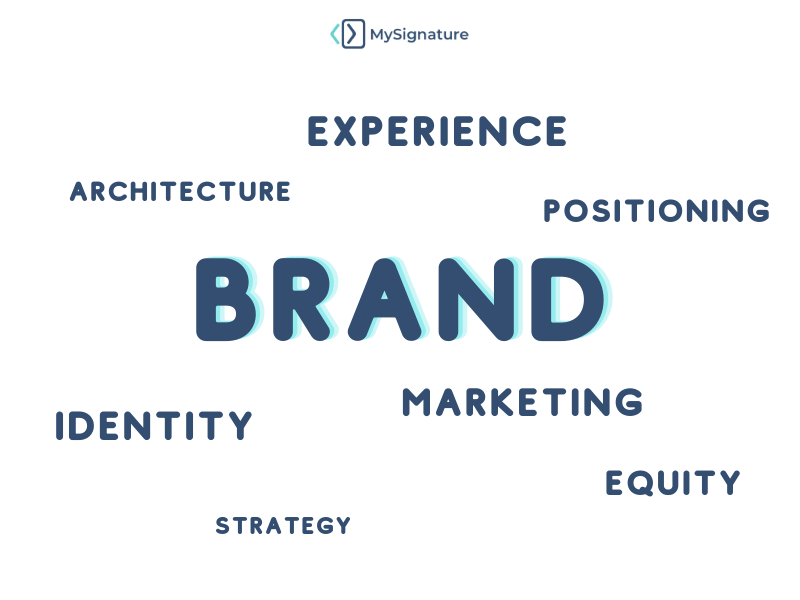 What's a brand and branding in business?
One essential thing to understand is that a brand isn't in a brand book, on paper, or something on the Internet. It's in customers' heads. The brand is a formulation that a person uses to describe your product or service.
When it comes to branding definition, you should be aware that many people use brand and branding as interchangeable words. However, they aren't. Your brand is about who you are and what you do; it is the result of the branding effort.
And branding is an action, part of the process of creating, maintaining, and strengthening a brand.
Popular branding terms and definitions
Now, let's walk through the essential branding terms and definitions you should know about.
What is brand architecture?
Brand architecture is a system that organizes visual identities, products, and services to help your audience. It is the relationship between the parent company, subsidiaries, products/services within one organization.
In its simplest terms, a business should understand how many products and services they are going to offer. And if they will be related to each other in some way or not.
For example, BMW owns Mini, but they are separated. On the other hand, BMW got its own series of cars: 3-series, 5-series, 7-series, etc. The company tries to do its best to make you understand which car model is right for you.

source: bimmerfest
What is brand identity?
Brand identity is the intended brand image. It determines the directions for all the marketing activities of a company.
Let's look at Airbnb, a service that offers an alternative to the usual travel accommodation. Their mission is to encourage people to travel and explore new parts of the world. Airbnb customers expect to stay in a place that keeps them comfortable while letting them see and do new things.
It's no surprise that when you check the Airbnb website or social profiles, you see many bright and colorful photos of happy couples, families, amazing houses, beautiful nature, and other things that push forward Airbnb's main message. They also produce great blog content with valuable life hacks, which further establish trust with customers.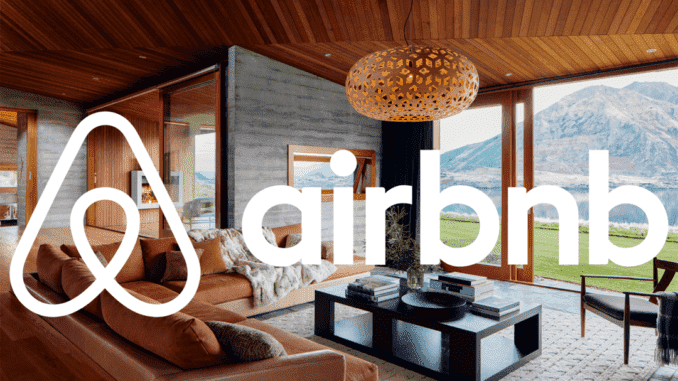 source: ccenews
What is brand experience?
It's about designing a sensory experience that brings a customer into lasting and meaningful relationships with a brand.
For example, look at Starbucks. As a company, they understand that people don't just come to such places to grab a cup of coffee and go. They want to have a nice place to meet with friends, work, read books in a familiar and comfortable atmosphere. And all Starbucks stores create that perfect environment people want so much.

source: microsoft
What is brand positioning?
Brand positioning describes how a business is different from other businesses in the field, where and how it sits in people's minds.
For example, a cosmetics brand that wants to stand out from competitors needs to come up with a brand positioning statement. It can be even three words, but it's better not to choose generic words such as "exceptional quality," "easy-to-use," etc. because this is the aim of every brand. Instead, the brand might choose something like "vegan, light & feminine."
Then the brand needs to reflect this brand personality in everything that they do (website design, packaging, ads, service, color palette, brand voice, etc.)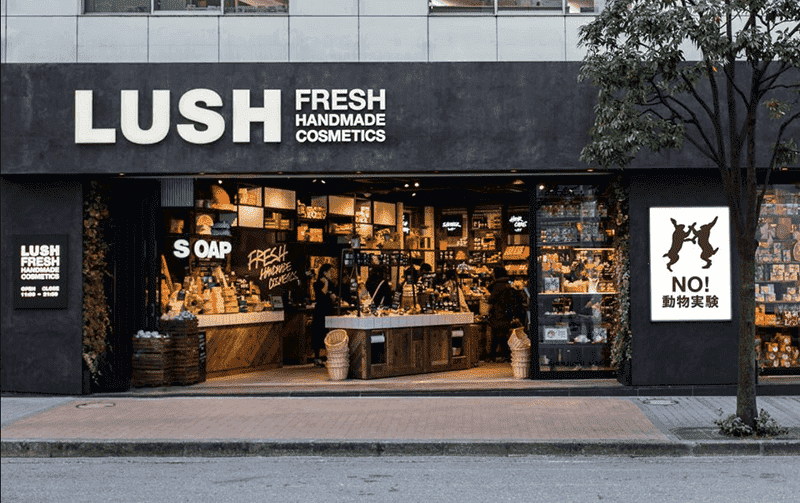 source: gra
What is brand strategy?
Your company branding strategy brings your values, promises, and brand personality to life.
Let's look at Google. Their mission is to make users feel informed, connected, and organized by taking advantage of technology. Since Google has a broad range of products (i.e., Google Maps, Google Translate, Chrome, Drive, and YouTube), it enables users to access the information they need.
Google marketers don't focus on the technical aspects of their products but emphasize the many ways people's lives are enriched because of these products.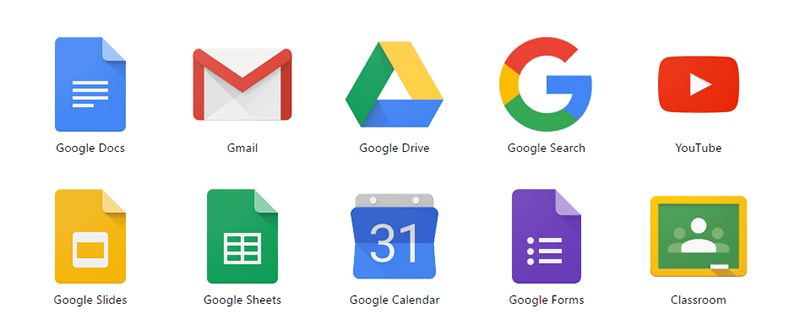 What is brand marketing?
Brand marketing is a set of methods aimed at creating a brand name, developing a design, establishing creative communications, and conducting marketing activities that will distinguish a product from competitors.
We all know Nike, who creates high-quality sportswear and footwear, is chosen by both professional athletes and common people.
That's one of the reasons why customers from different countries choose this particular brand from many other brands. We recognize Nike's company logo at first glance. Even children know the "Just do it" slogan. On top of that, Nike's website, customer support, and marketing activities — everything is done at the highest level. The company also engages influencers and celebrities in brand marketing campaigns to create social proof, build an emotional connection, and attract new target audiences.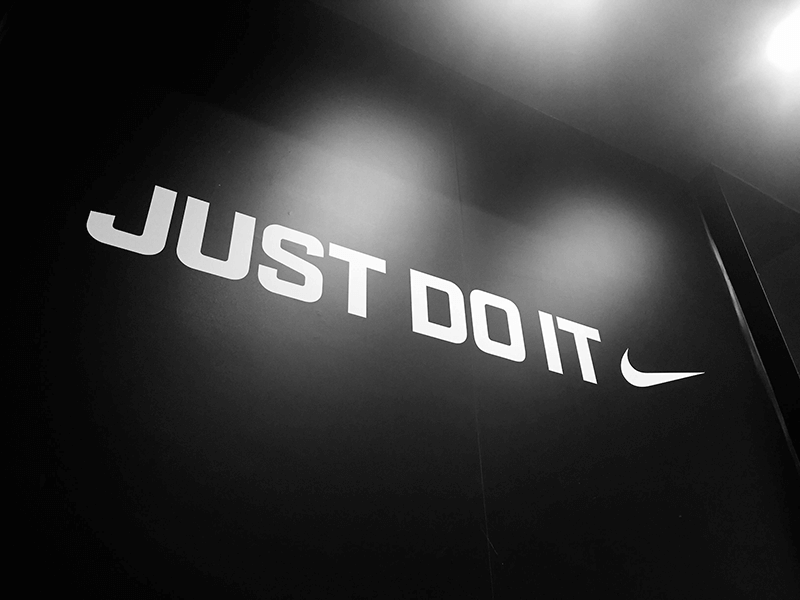 source: bigredjelly
What is brand equity?
In simple words, brand equity is a brand's value. That value is determined by customers' perception of a brand and their experiences with it. If they think highly of a brand, it means the brand has positive brand equity. When a business constantly disappoints customers, and they recommend that others avoid it, it means the brand has negative equity.
The importance of branding
Without branding, your business is just one of the millions. Good branding helps you make an impact on customers, allowing you to differentiate your products/services from rivals and become the number one business in the niche that you occupy.
To be more specific, it can help you do the following things:
Create recognition
When you work on your branding, you start to control how people perceive and experience your brand. Distinctive company branding items increase brand recognition in the market.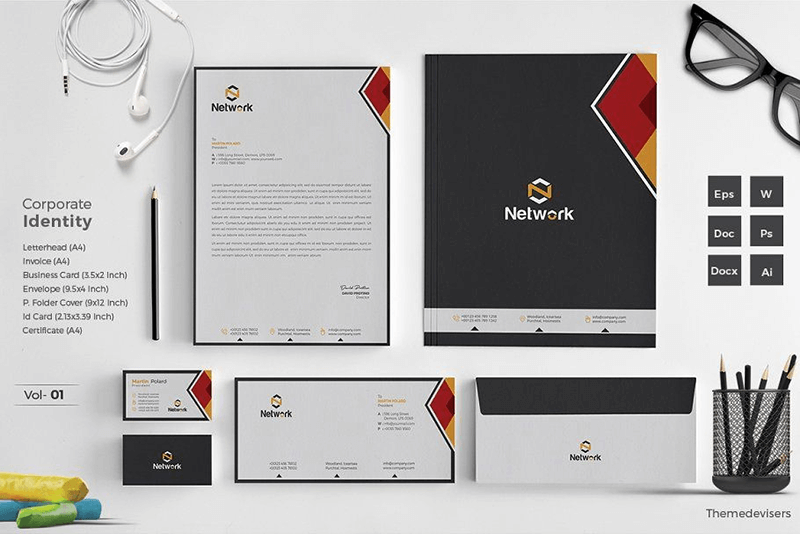 source: pinterest
Increase business value
When implemented properly, branding can increase your business value and help people better understand who you are. This will make gaining new customers much easier.
Make business more competitive
As said above, rebranding, branding yourself and your business can help you establish the ways in which you're different, special, and unique to stand out from the competition.
Generate new leads
Banding also matters in lead generation. Established brands attract customers easier.
Improve employee satisfaction
When employees know that they work for a reputable brand, they feel more satisfied with the work they do.
Create trust and credibility
Customers and partners are more likely to do business with a strong, reputable brand.
Support advertising
For powerful brands people know and love, advertising could be easier and less costly.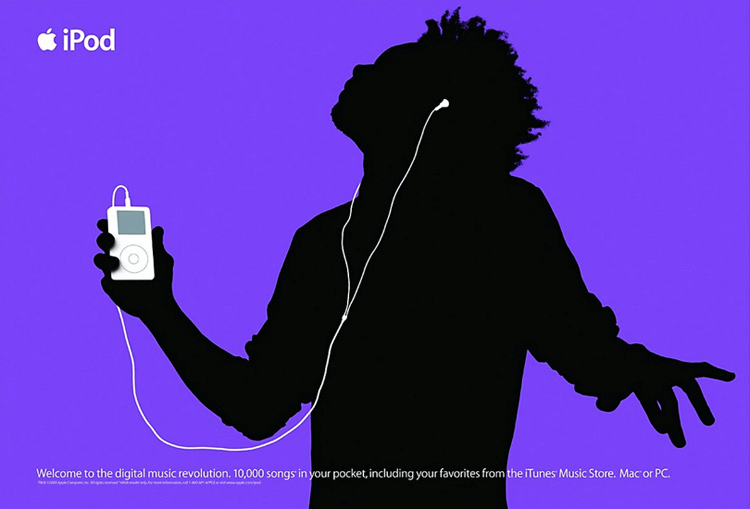 source: sound-marketing
What are branding elements?
Now that you know why branding is important let's walk through branding elements that are required to represent/differentiate your brand.
Brand book
A brand book is a document centered around your brand identity and voice. A well-thought-out, comprehensive brand guide will help everyone in your company know exactly how to communicate your brand. As a rule, a successful brand book should cover the following:
This is a part where you give people a simple summary of your company's heart and soul to help them understand your mission and values better.
Creating a brand personality is one of the essential steps of branding design. This is the thing that is aimed to differentiate your brand from the others. Find three-five adjectives that describe your brand and work around them. You can make a list of features that your brand is NOT.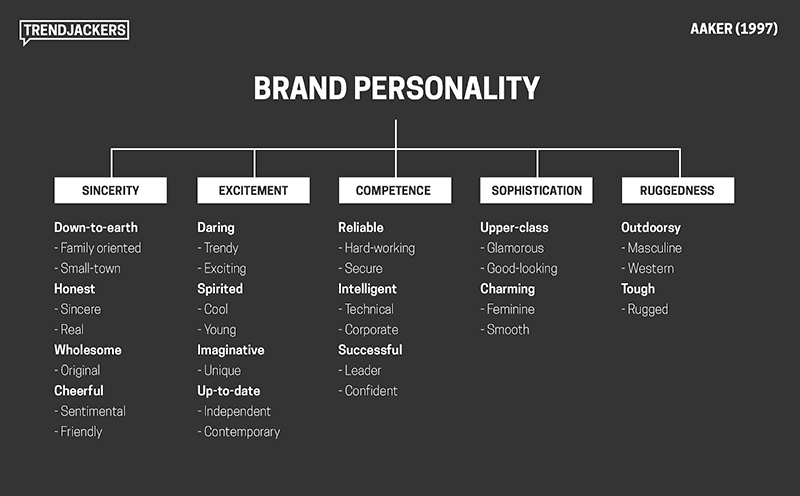 source: trendjackers
Define the kind of language your company will use in all media, with customers, etc.
Create branding guidelines for writing and using content and some elements like color palette, fonts, wordmarks, etc.
In this section, you should list logo colors, its different types/styles, and the usage. This way, you will ensure that your company branding logo is always used appropriately.
Website
A website belongs to the major brand elements. It reflects the general idea behind your brand. That's why it is critical to pay special attention to its visual impact. Keep in mind that the right placement of brand elements across website pages can also significantly increase conversions.
Additional elements
You can also come up with some other company branding ideas such as business cards, product packaging, event flyers, and even email signatures. All are important and can make a huge contribution to your business image.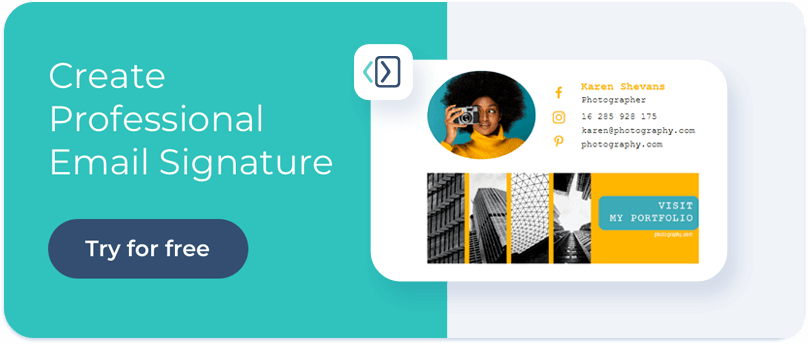 Conclusion
Everything has a brand: a business, a city, a person. If people know about you, they think something about you. People evaluate everything, because, in this way, they can segment information easier. Even if you think your tiny store doesn't have a brand, it does. Even if it has no name, it can still be "that green shop near the bus station."
When you work on your brand, you can help people think about you what you want, and not what they came to or what your competitors pushed them to.
Ostap
Ostap is a marketing professional (PMM) with 5+ years of experience in the software industry (B2B and B2C). Having worked with email marketing products and services, Ostap has a deep understanding of various email marketing strategies and solutions.