Your personal brand is how you want people to perceive you as an individual or as a business. It's a combination of your values that make you unique. A personal brand endears people to you, and so it helps you maximize your inbound lead-generation efforts.
In other words, a strong personal brand is critical to your success.
But how do you ensure the right personal branding for lead generation in the first place? You'll learn everything to know about this in this article.
[ Article navigation ]
How to Build a Strong Personal Brand for Successful Lead Generation
Creating a Strong Personal Brand
Determine how you want to be perceived
Establish Thought Leadership
Use Social Media to Reinforce Your Image
Build Relationships
Be a Keynote Speaker
Monitor your personal brand and adjust accordingly
Use email signature

Lead-Generation Strategies

Creating a Strong Personal Brand
People will only get endeared to you if you have a strong personal brand. Creating a strong personal brand doesn't have to be difficult. Here are six tips to follow:
1. Determine how you want to be perceived
You first need to define your personal brand based on your values, goals, strengths, weaknesses, and what makes you unique. This is important because once you've settled for an image of yourself, there's no turning back. You'll have to stick to that image, otherwise, you'll only confuse your audience.
Let's assume you're a marketer who wants to focus on the digital marketing niche. You may want to determine the niche you want to focus on. Will you focus on SEO, social media marketing, email marketing? Or will you be that digital marketer or company that knows a little bit about everything?
Then decide on your brand personality: Are you a fun brand or do you prefer to be the serious and authoritative type?
Although the answers to these questions will ultimately depend on your preferences, you should also consider your target audience. If you cater to businesses that rely on data when making purchase decisions, for instance, you might want to strive to be perceived as a serious brand rather than as a fun brand.
Considering your audience will help you avoid personal branding pitfalls and build a brand that will appeal to them. You can easily create a compelling brand statement.
2. Establish Thought Leadership
Once you know how you want to be perceived, you can start creating compelling content that will reinforce that image of you. So, if you decide you want to be seen as an authority in a specific niche, in general, you must create content on topics in that niche. Publish this content on your website.
For instance, BambooHR, which sells HR software, wants to be seen as an authority in the HR sphere. Its blog posts, then, have to do with employee and employer issues, hiring processes, among others: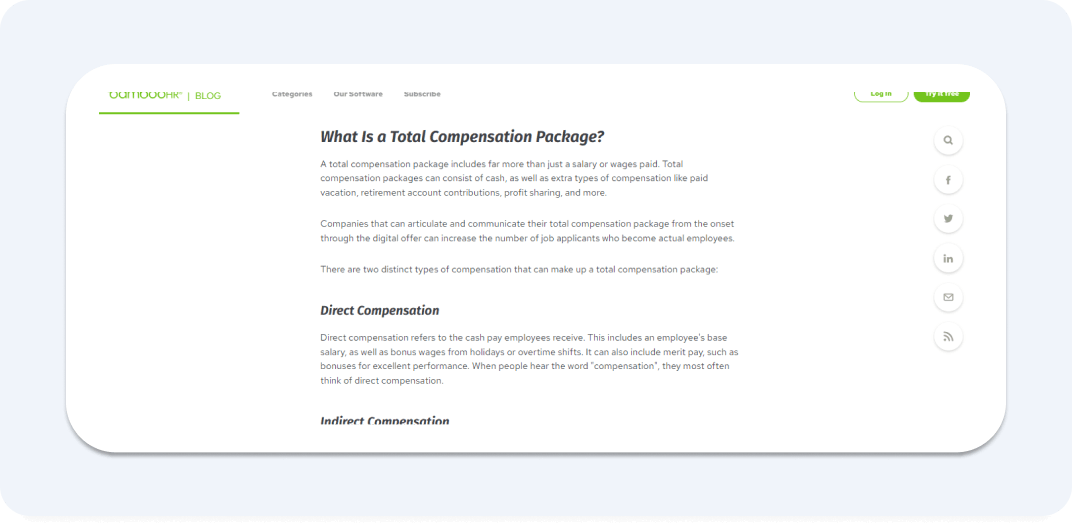 source: BambooHR
If you're unsure about what to write, you can even ask your audience for suggestions.
When Brian Dean, founder of Backlinko, for instance, wanted to relaunch his digital marketing YouTube channel, he asked his Twitter audience for input on topics to cover.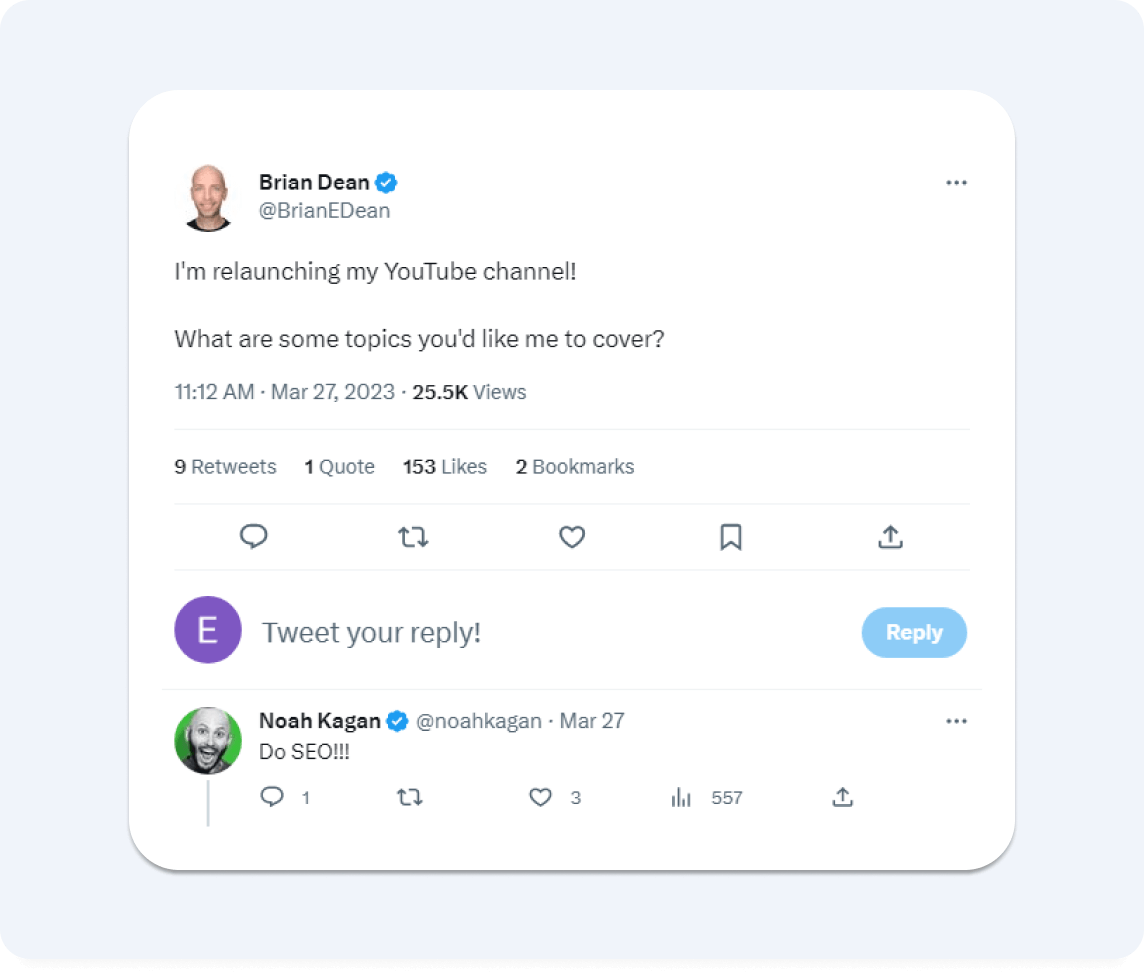 Source: Twitter
You should also guest post on other websites or contribute articles to media outlets covering your niche. Email your subscribers your leadership content, too. You can use all-around email newsletter software for this. This way, you can easily monitor your content performance and even segment your subscribers according to the content they want to receive.
Why should you do these things? You want to flood the Internet (and even traditional media) with as many forms of content written by you. When you're consistent in writing pieces in the same niche, you don't just boost your online presence. You also help reinforce that image of you as an expert in that field.
Of course for this personal branding for lead generation strategy to work, you need to write real leadership content. That means it's high-quality and free of grammatical and spelling mistakes. If you publish mediocre content, you'll only succeed in making people think you're adding to the noise and shouldn't be taken seriously.
Make sure all the pieces you create for content distribution also reflect your brand personality. So, if you've decided to be a serious brand, your content language should be formal. Brian Dean, for instance, wants his personal brand to be fun and relatable. So, he uses casual and friendly language in all his content: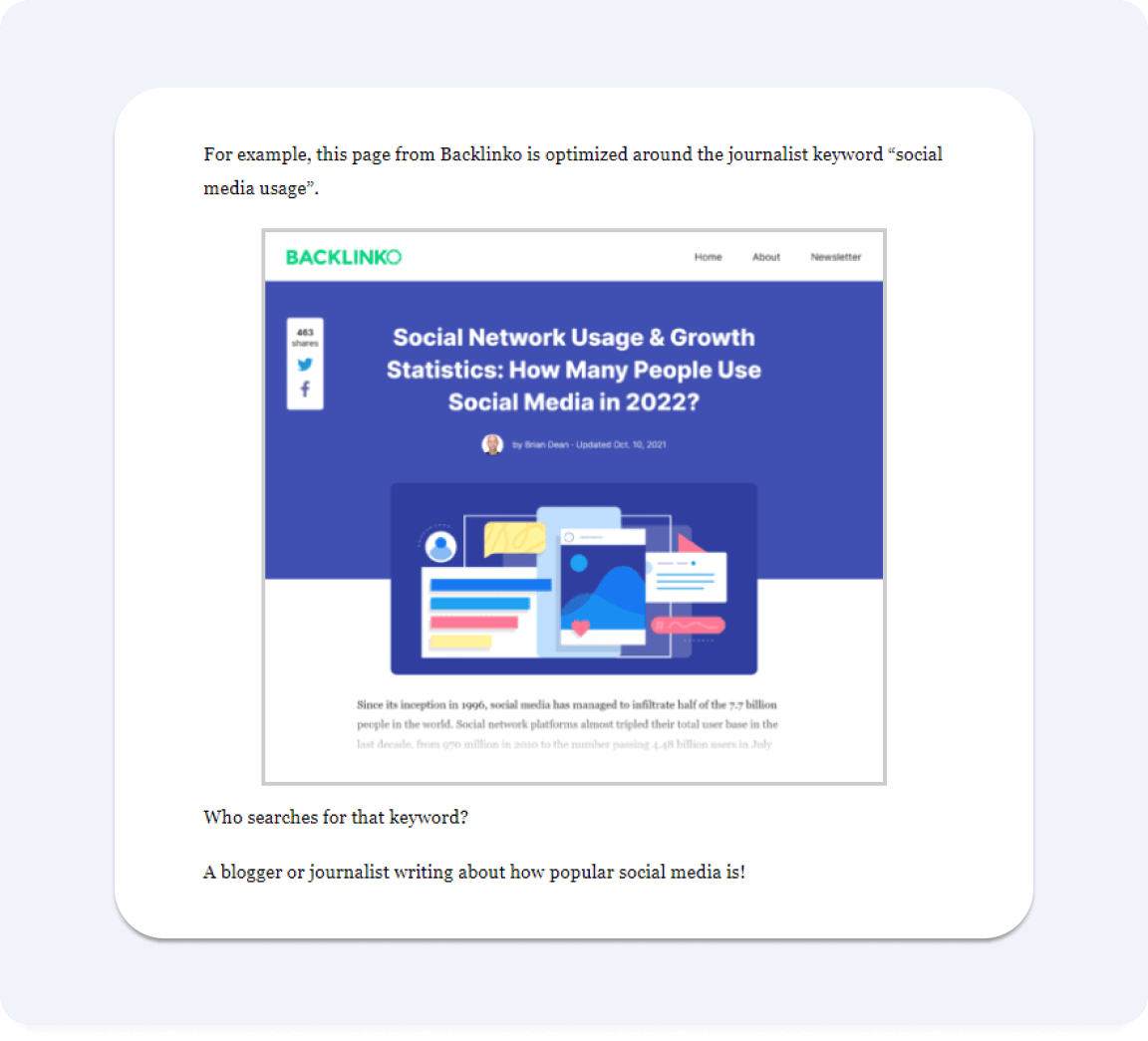 Source: Backlinko
You can use generative AI to assist you, not just in generating content ideas  (use Vondy's Idea Generator for this), but also in content creation. Remember, you have to flood a wide array of channels with your different types of content to reinforce your personal branding. If you're a one-man team, that can be impossible. Generative AI tools can help you scale your content marketing efforts. 
3. Use Social Media to Reinforce Your Image
You can also post your published helpful content on social media platforms to further reinforce your chosen personal brand for lead generation. After all, there are 4.9 billion social media users. That's a lot of potential leads.
But you still need to target your ideal audience so focus on their preferred social media channels. If they're a Gen X demographic, TikTok and Instagram are the right platforms for you. They're also effective if video content is a big part of your personal branding strategy.
However, if you're a C-level executive or SaaS founder targeting a B2B audience or building a thought leadership brand, LinkedIn and Twitter should be your go-to platforms for lead generation.
Another way to leverage social media for personal branding is to share your own opinions on a topic in a post. You can even tag other personalities in your niche in your post. We'll talk more about this later.
Here's an example of a post by a content marketer using social media to reinforce his personal brand for lead generation. He also tagged Ryan Law of the Animalz blog in his post: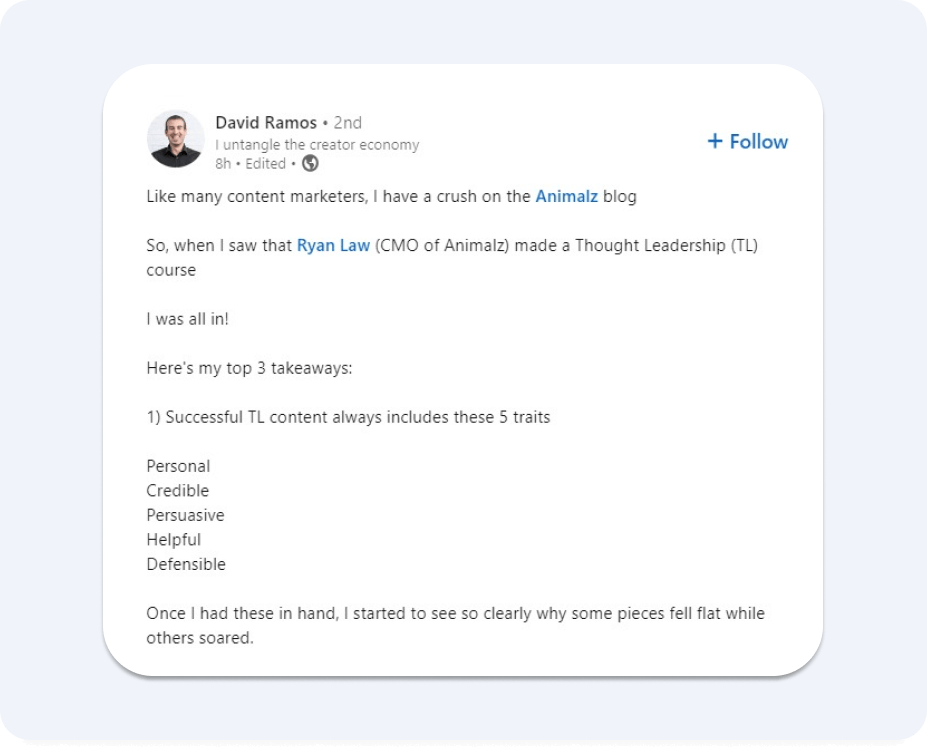 Source: LinkedIn
Finally, you want to ensure your social media profiles embody your personal branding. People who see your high-quality post will most likely look at your profile to see who you are. If you didn't complete your profile, your strategy to build your personal brand for lead generation may not be as effective.
4. Build Relationships
Networking with other leaders and influencers in your industry will also help you build your personal branding for lead generation. You want to get lumped together with people who have already established their authority in their niche. This way, you can be perceived as such, too. You know what people say: "Birds of the same feather flock together"
Tagging relevant authority figures in your niche in your post is also a great way to build relationships. When David Ramos tagged Ryan Law in that post above, Ryan left a comment: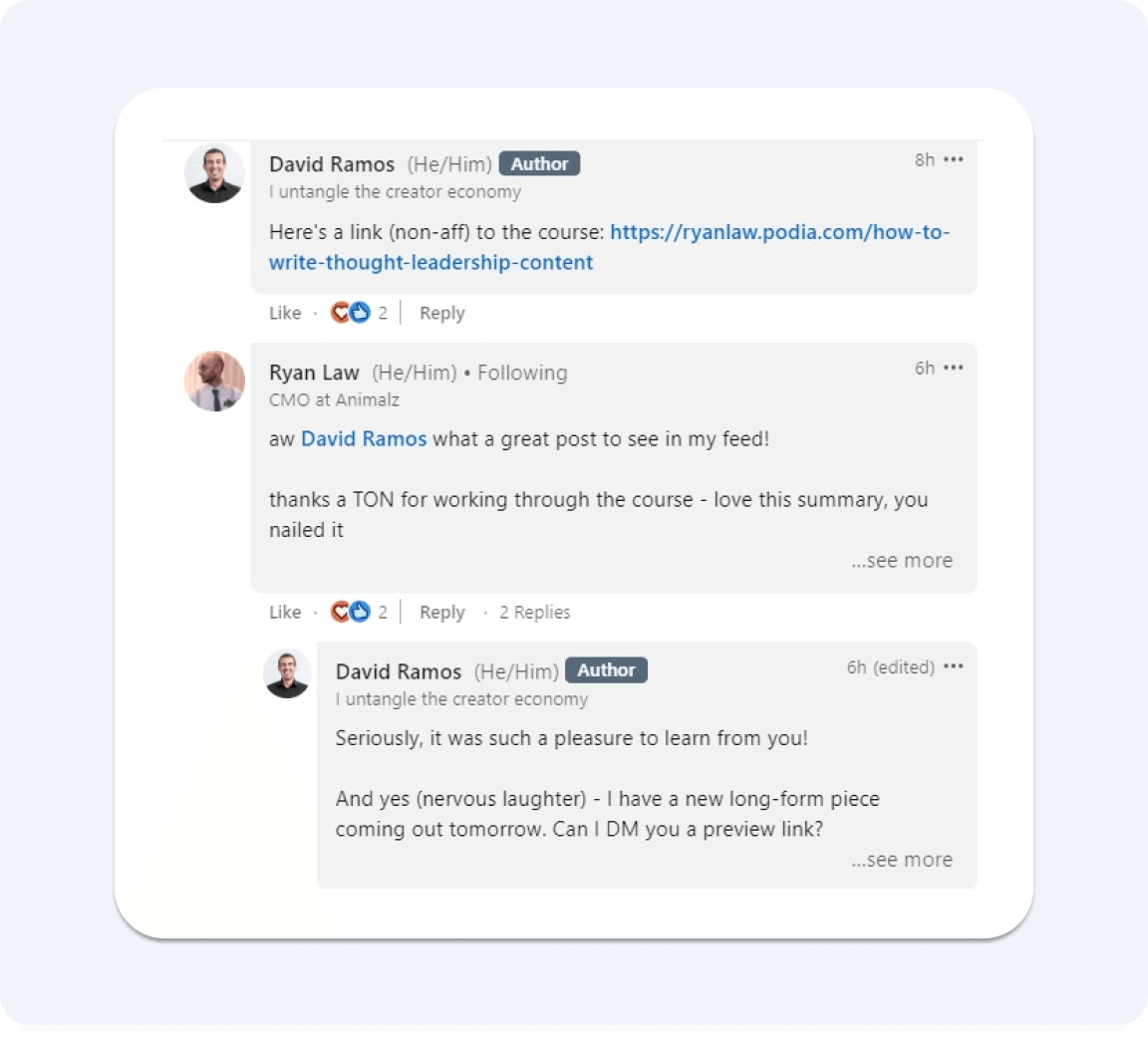 Source: LinkedIn
You also want to attend networking events relevant to your niche. These relationships will provide you with unexpected opportunities to reinforce your personal branding.
You can easily find these events online. Just insert a keyword on your chosen social platform or on Google (your niche). You can find articles and posts announcing the conduct of such networking events like the one below: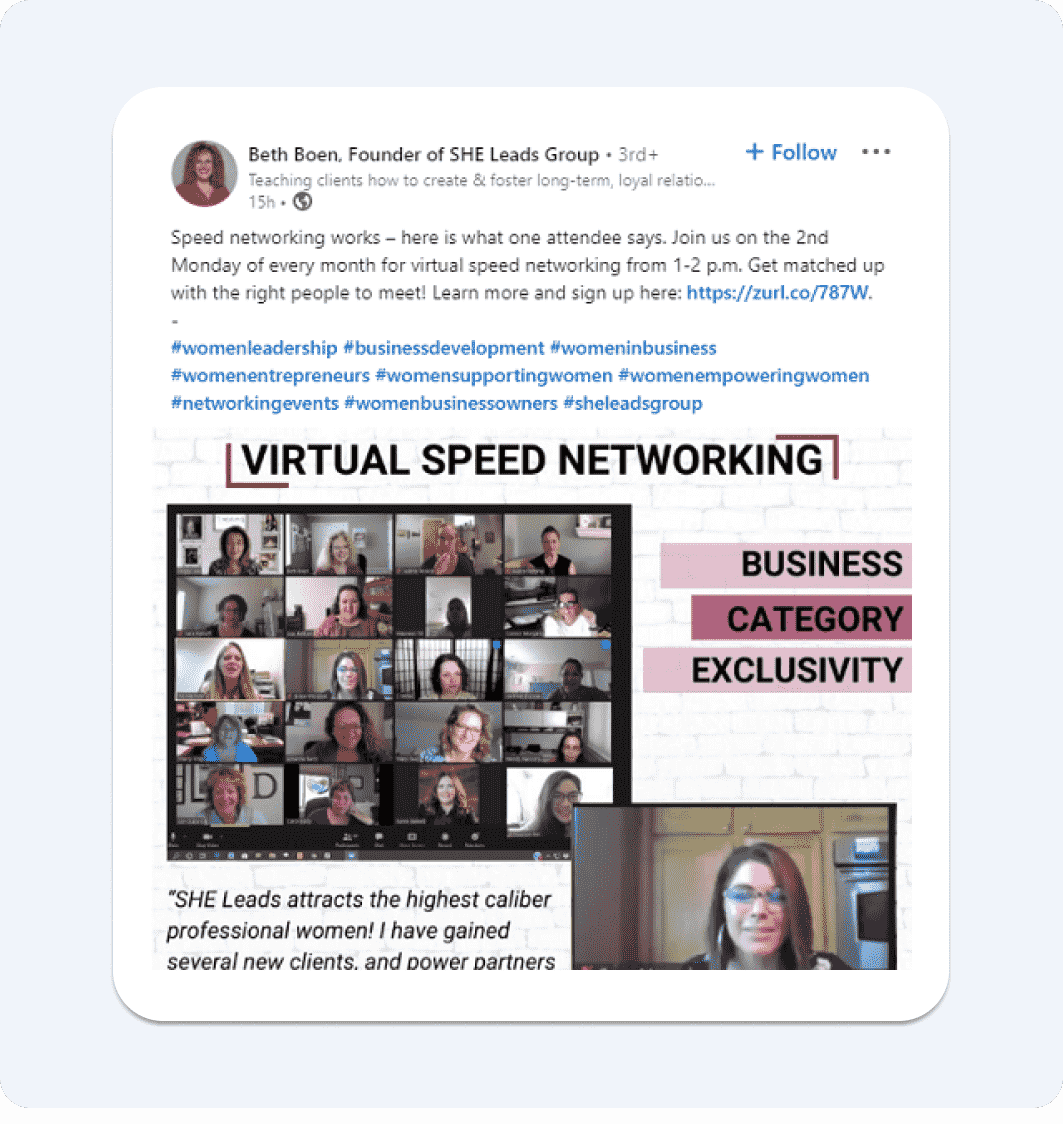 Source: LinkedIn
You can also gain exposure by joining online communities and forums relevant to your chosen niche. Use these platforms to distribute your e-business card to keep in touch with authority figures and other members of your community who don't necessarily belong to the authority figure category.
5. Be a Keynote Speaker
You can reinforce your personal branding by, not just attending events, but by also serving as a speaker. Of course, since your goal is to reinforce your personal image, the events you choose should be in your chosen niche.
For example, to be perceived as an authority in digital marketing, you may accept speaking engagements in a webinar on emerging marketing strategies. Talking about recipes in a food event won't help reinforce your image as a digital marketer.
But how do you get chosen to be a speaker in the first place? We go back to the importance of writing consistent, high-quality content in your niche. Once you've flooded the digital landscape (and even traditional landscape) with your content, you won't have any problem securing speaking engagements. Organizers will be the ones to come to you.
A popular digital marketer, Neil Patel, for instance, typically gets invited as a guest speaker in digital marketing conferences like the one below held in Brazil: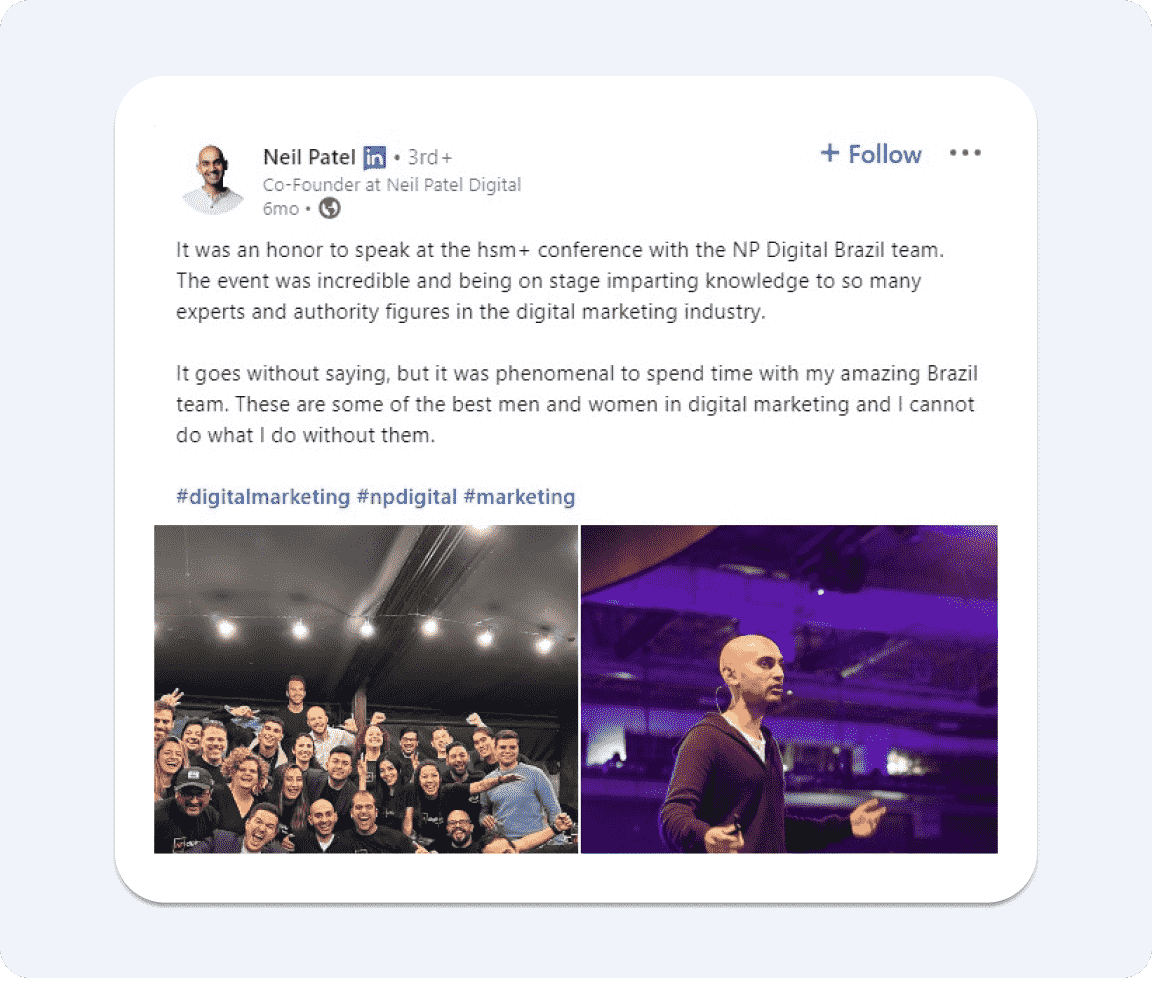 Source: LinkedIn
Another way to get chosen as a speaker is to be the organizer of the event yourself. You can hold free webinars like Ravi Sharma, a graphic designer, did: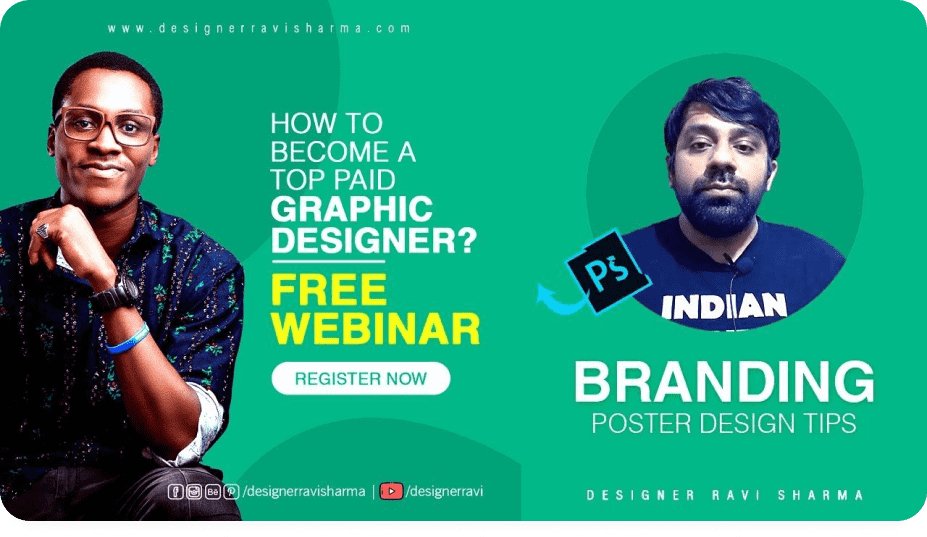 Here's another example from Zendesk. With these webinars on marketing, Zendesk seeks to strengthen its personal brand as a marketing authority: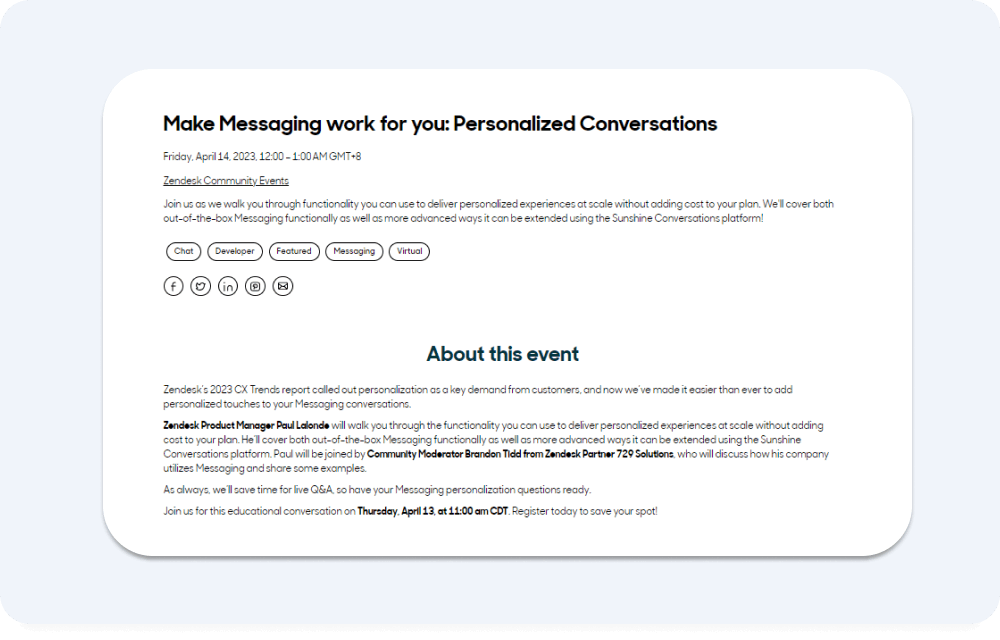 Source: Zendesk
You may also want to invite other authority figures in your niche (but who aren't direct competitors) to speak in your webinar. This will help boost the credibility of your event, too. So, if your personal brand isn't strong enough just yet to get people to sign up for your event, your other speaker can help attract those registrants.
6. Monitor your personal brand and adjust accordingly
Monitoring your online presence and reputation will inform you of the audience's perception of you amidst your personal branding efforts. When you know the results of your strategies, you can adjust your efforts to ensure the right personal branding for lead generation.
Google Alerts, Iconosquare, and other analytics tools let you find out what your target audience says about you.
So, let's assume you wanted to be perceived as an authority in graphic design. But, based on your social media listening, people don't mention you in relevant discourses. You can double-down on your content efforts and organize more free graphic design webinars, for example.
Personal brand monitoring also helps you leverage positive mentions to reinforce your personal branding. You can gather and share on your website and other marketing channels the positive reviews and comments you see about you.
7. Use email signature
An email signature should become your visiting card of 2023. This is like a printed business card. But the latter is old-school and rarely used, especially in the times of the COVID-19 pandemic. Now we all send emails, so have an email signature that stands out from the crowd, and you are on a roll.
Consider putting your photo in the signature along with all your social media accounts. This way, your message will stand out on a pitch.
Try an email signature tool to get everything done right.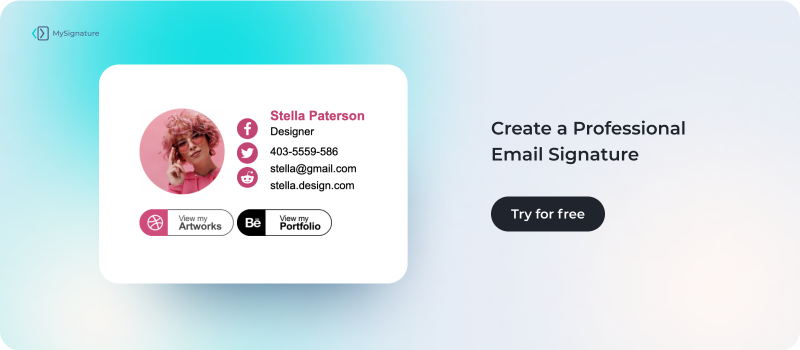 Your personal branding image will certainly skyrocket after this.
You'll love our email signature branding guide. Check it out!
Lead-Generation Strategies
By this time, you should have already established a strong personal brand. Congratulations! Now it's time to use it for lead generation.
Since people now see you as an authority in your field, you can now easily leverage lead magnets such as ebooks, whitepapers, and even more webinars to generate leads. After all, people are more likely to avail of these now even if you set conditions. They already know they'll get something valuable from you if they comply.
So, in exchange for your eBook, for example, you can ask for your audience's email addresses and other contact information.
Tim Ferriss, a popular businessman, implements this strategy: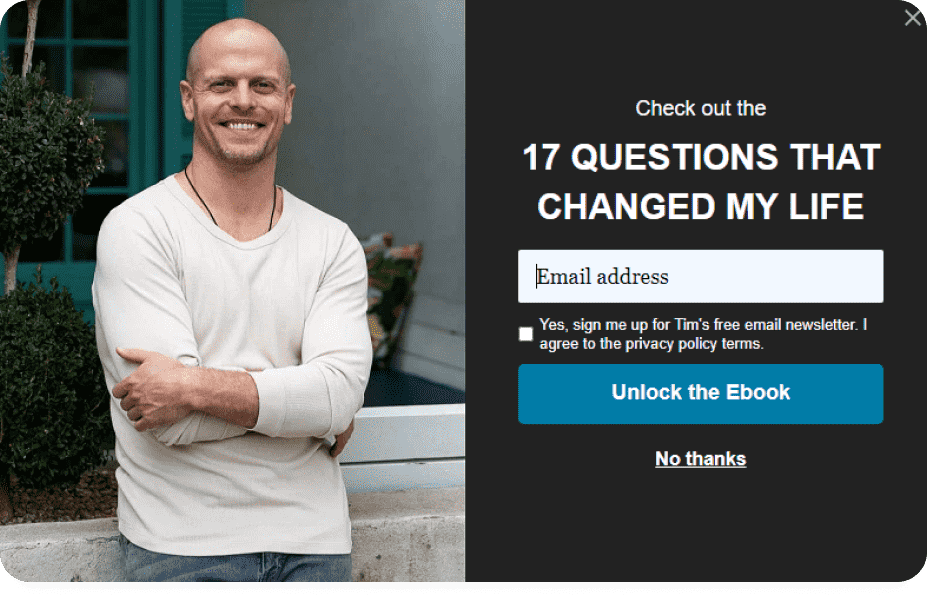 Source: Tim Ferriss
These emails allow Tim to follow up with email marketing. After collecting potential leads' information, make sure you nurture these potential customers with personalized email communication. Send them emails based on their actions on your site.
Complement these strategies with other tactics that don't necessarily leverage your personal branding for lead generation.
For instance, you can run fun competitions and quizzes. If you're an eCommerce brand, consider integrating an inbound call center. By offering a dedicated phone line for inquiries, you can capture potential leads who prefer direct communication over digital channels.
Final Thoughts
Building a personal brand is key to your success. A strong personal brand can help you generate leads and therefore, increase your chances for more conversions.
You learned six tips for building a strong personal brand: Determine how you want to be perceived, establish thought leadership, leverage social media to reinforce your image, and build relationships. Also, you want to strive to be invited as a keynote speaker in relevant events. As a final tip, monitor your personal brand to make any adjustments to your strategy if necessary.
Once you've established a strong personal brand, you can offer lead magnets like eBooks, whitepapers, and more webinars in exchange for your audience's contact information.
If you follow these tips, you'll see those leads coming in. Good luck!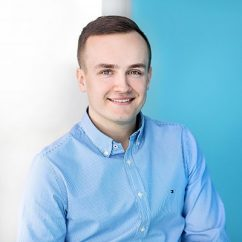 Michal Leszczyński
Michal is immersed in developing, implementing, and coordinating all manner of content marketing projects as the Head of Content & Partnerships at GetResponse. He has 10-plus years of expertise in online marketing with a Master of Science Degree in Strategic Marketing and Consulting from the University of Birmingham (UK). Michal is the author of more than 100 articles, ebooks, and courses for both GetResponse and renowned websites like Crazy Egg and Social Media Today.