Just like your attitude, habits, and character traits make you a unique person, brand identity serves as a kind of "secret ingredient" that sets your business apart from numerous competitors.
But what is identity? What does it have in common with design? In this article, you will learn how to create a memorable brand visual identity that will give you and your business a start in a new life.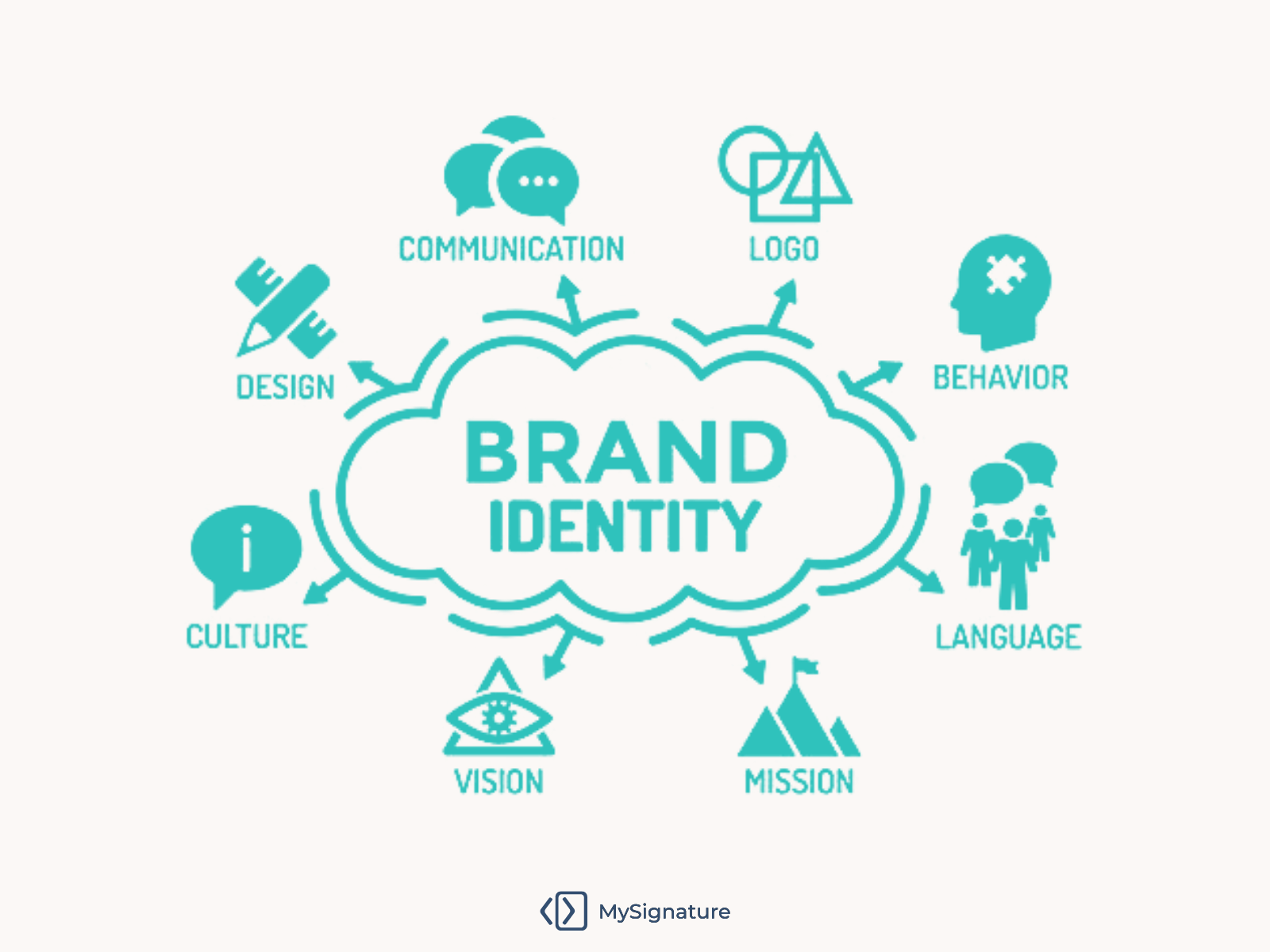 What is the visual identity of your brand?
In business, "what people see" is a brand's visual identity. This includes a specific color palette, fonts, various versions of logos, the interior design of an offline store, photos, and other brand imagery.
Often, terms such as "visual identity" and "brand identity" are confused in the process of building a brand. And that's not weird because they go in hand.
Let us explain the difference.
Visual identity vs. brand identity
From our recent articles, you can understand that a brand is how people perceive you and your company. The brand is about emotions; it's about who you are and what you do. To be more precise, it's a set of elements that together create your brand's image and help generate word of mouth in your market.
So, brand identity is not equal to visual identity. Still, brand identity includes visual identity along with non-visual elements such as a tone of voice, copy, a mission statement, brand's core values, etc.
It's going to be easier to explain the difference with an example.
Let's take Chanel. It's a brand associated with luxury, style, and elegance. When someone is wearing a Chanel perfume, these are the three words it says about a person. When someone hears "Chanel," they feel it's all about luxury, style, and elegance. With this in mind, Chanel creates a pretty simple yet elegant website, promotes in Vogue (the world's most famous fashion magazine), cooperates with high-class celebrities like Keira Knightley or Lily-Rose Depp. That's about brand identity.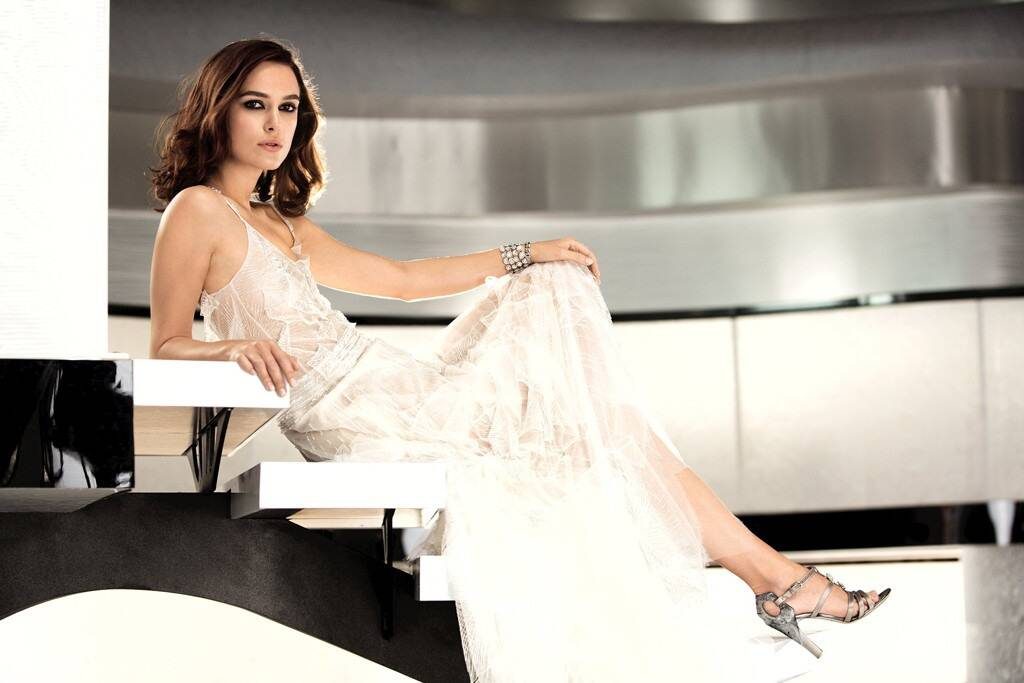 source: eonline.com
When you go to Chanel's website or social media channels, you can see that their color palette is a minimal selection of bold colors. Black is associated with elegance; red injects passion. You can recognize Chanel's font from thousands of other fonts. This and more help build an emotional connection and create a memorable experience with the customer. That's about visual identity.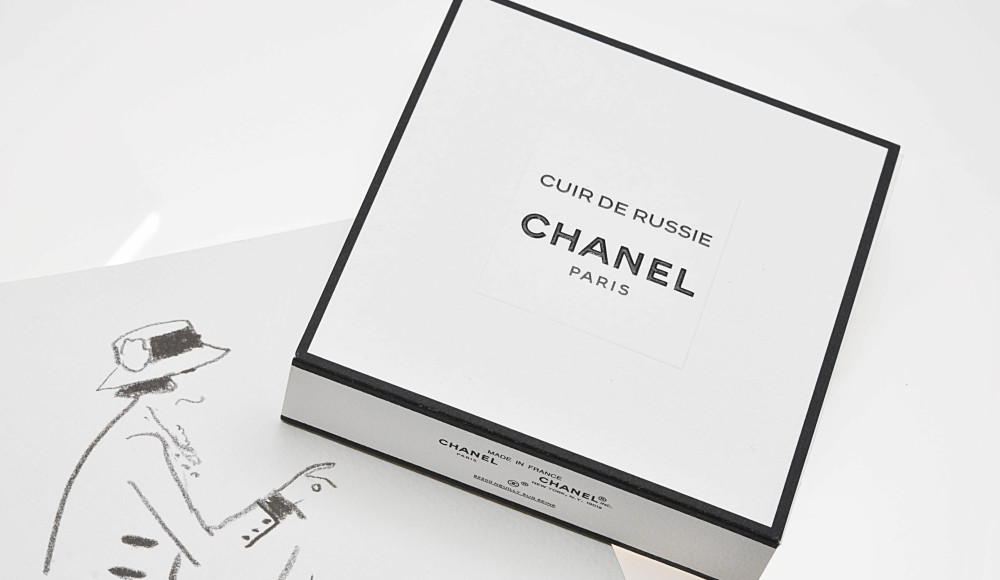 source: swedbrand-group.com
While brand identity is overseen mostly by marketers, visual identity involves designers and other creative people.
You might also like: "Building Your Personal Brand Identity: the Essentials not to Miss."
Why visual identity is important for your personal brand
Customers are facing thousands of brands every day (including ads, grocery & clothing labels, emails, and even cars they pass on the highway). More than ever before, businesses and influencers fight to get noticed above the clutter of numerous logos, colors, and other brand identity elements that make up a brand's visual identity.
Clear and consistent visual and brand identity design helps build recognition for influencers, businesses, and their products, which increases the value of their brand and, ultimately, their earnings. Along the way, you will have to cooperate with different specialists to achieve the desired results. Starting with photographers, who will take proper images for your company and products retouching services where pros make the needed adjustments, to marketers and SEO gurus, who assists with building reliable bonds with customers.
Most important visual brand identity elements
One of the main focuses of creating a strong, recognizable brand is designing the brand visual identity elements that align with your business and convey its core values and unique personality.
Most of the visual identity guidelines include the following elements:
As you probably know, people unconsciously associate colors with specific emotions. That's why it is a wise idea for any business or public figure to choose and combine colors to influence how customers see and feel their brands.
For example, red is usually associated with passion, luxury, action. Black is all about mystery, elegance, and sophistication. That's why brand identity color palettes of luxury businesses are often focused on these colors.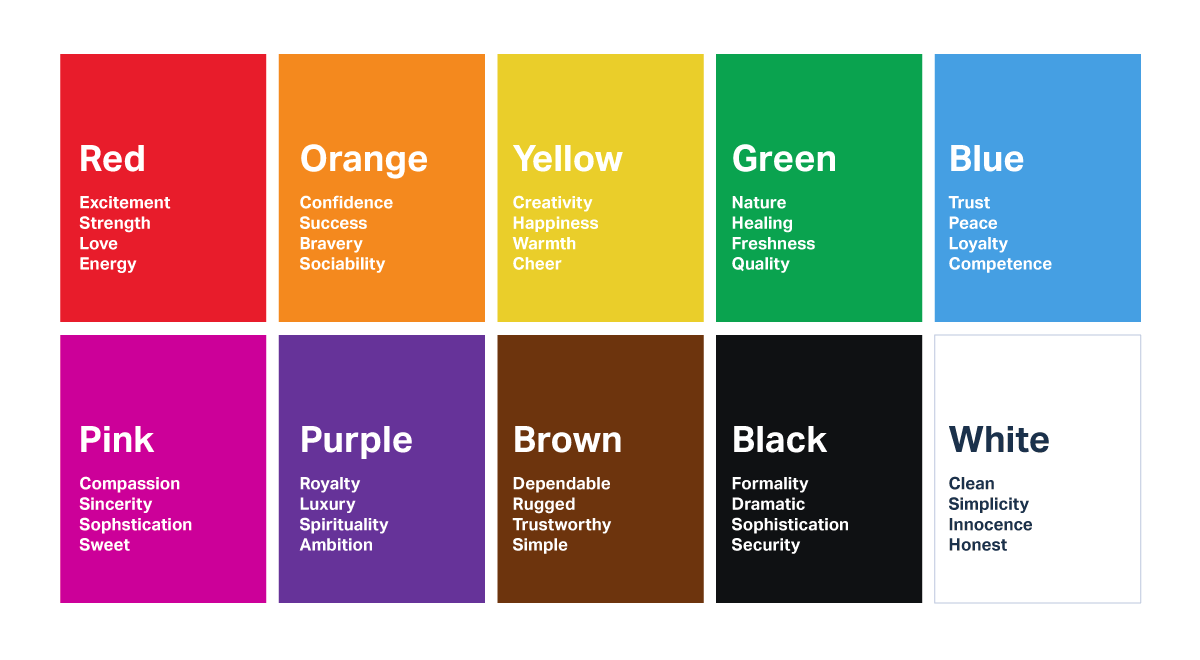 source: blipbillboards.com
A font is not just a sign but a design solution that has its own voice. It characterizes the brand, so make your choice consciously.
Serif fonts (such as Times New Roman or Garamond) are variants of classic-style typefaces associated with reliability and loyalty to tradition.
Sans serif typefaces (Helvetica or Franklin Gothic) have a more streamlined and modern look.
Handwritten fonts (Allura or Pacifico) mimic handwritten lettering. Brands that specialize in luxury products for women choose this type of fonts often.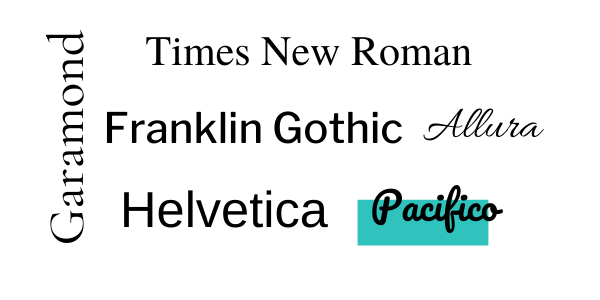 In addition to fonts and colors, geometric shapes are another thing to consider when creating your graphics. The form can enhance the impression you want to make on your audience. For example, an icon in the form of a circle or other shape with smooth outlines will cause a completely different reaction than a square emblem with right angles.
Round geometric shapes (circle, oval) create a feeling of warmth and comfort. This is a great choice for those brands that communicate ideas of caring and unity. Rounded, flowing edges are also associated with femininity.
Geometric shapes with right or sharp angles (square, rectangle, triangle) suggest strength and stability.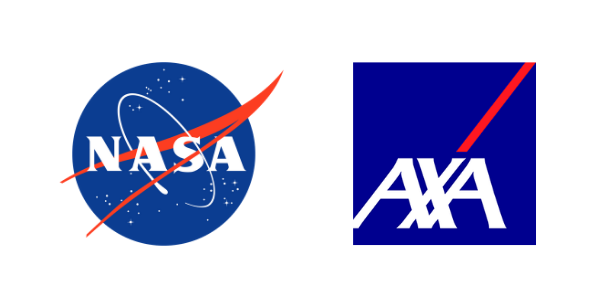 Brand imagery is a suite of pictures that represents your business and provides another important element to its brand and visual identity.
All the images should fit with the rest of the elements such as colors, logos, messaging, etc. Brand imagery can include photographs of your business' products, your workspace, team, and other things relevant to your company. If you are positioning yourself as an online lifestyle influencer, then you can simply show your life.
Your logo should consist of visual elements that are memorable and stick into your audience's minds. It should also convey what you do and what you stand for. You can use a free logo maker to design a logo for your business. Create a template and customize it with your brand's colors and style. You can also add text to your logo for additional customization options.
When it comes to visual brand consistency, it's important to pay attention to how your brand is represented across all marketing mediums (a website, social media, business cards, email signatures, etc.).
Your website is one of the great opportunities to showcase your brand to potential customers. Having a consistent visual identity on your website in addition to other promotional channels will create continuity and help establish your brand. Every single visual aspect that the user would be faced with is important.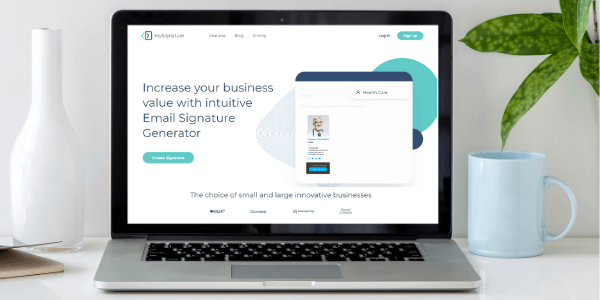 Make sure your brand looks the same on your different social media channels. Stick to your color palette, use the tone of your text that is associated with your brand image, collaborate only with those influencers that match your brand identity, create branded hashtags, make social media post templates, have a consistent photo-editing style.
Create a set of visual identity guidelines for social media. It's very convenient.
Every single email sent on behalf of your business should convey your brand identity too. Using an email signature by each representative of your team is a perfect solution to make emails brandable. A unified signature template designed properly is proof that a brand is professional and pays attention to every detail.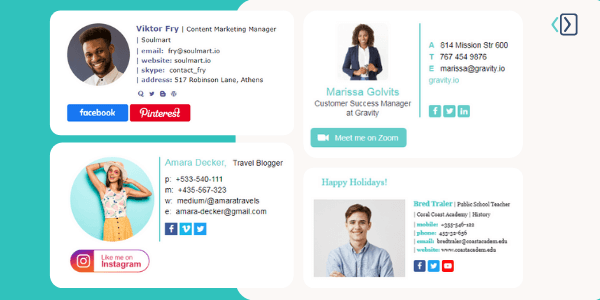 You might also like: "Email Signature Branding Guide. How to Promote Your Personal Brand through Email Communication?"
Before pitching your brand, prepare a great branded presentation relying on your personal brand style.
If your goal is to actively expand your influence, then you simply can't do without a stock of business cards. A well-designed card with the necessary information will only enhance the favorable impression that you made on your potential clients and partners. The most important rule here is simplicity: the logo and the essential information about you or your company should be placed on the business card. Avoid any unnecessary details and too fancy design solutions.
By branding your merchandise, you can further your business's recognition and make customers feel like they are part of a brand they love. You can print your logo on t-shirts & hoodies, get stickers made of your logo, creating custom drinkware, and so on.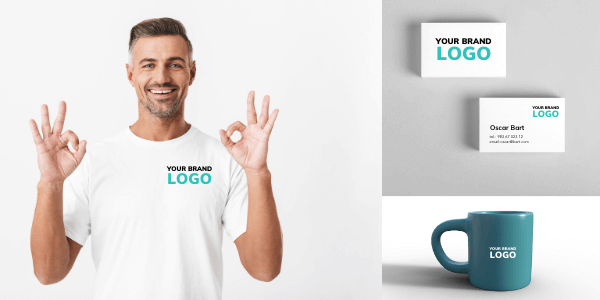 Best tips to create the visual identity for your personal brand
As promised, this article will show you how to create visual identity for your brand. So, here are the tips to help you during your journey.
Know or find your audience
Many businesses make a critical mistake already at the start when working on visual identity. The problem is that they choose colors, shapes, and imagery that they love. However, what they love is not necessarily what appeals to their audience.
Let's look at Neil Patel, who has managed to position himself as one of the top online marketing and SEO gurus.
For all his projects, Neil uses the orange color, which, according to color psychology, is risk-taking, enthusiastic, self-confident, independent. Because his audience consists of marketers and entrepreneurs, it's a perfect choice.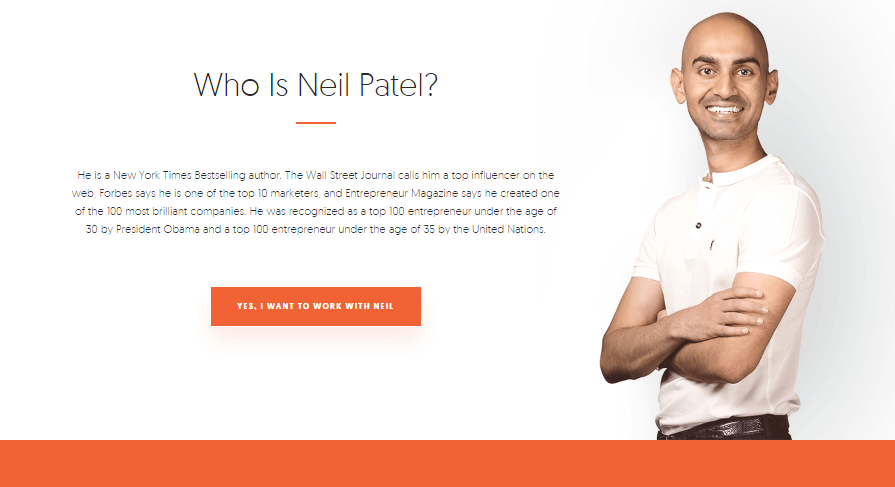 On top of that, we can see that he uses the same image across all media because people know his face and easily recognize it.
Define your brand identity
Knowing your audience is crucial for visual identity branding. Knowing yourself is no less important. Only when you realize your values and goals you want to achieve with your business, you can build a visual identity. Don't base your brand's color palette on pink colors only because your competitors use those. Think profoundly. Consider your brand's roots and think back to why you established it in the first place.
For example, let's go to Amber Fillerup Clark's resources such as her Instagram, Pinterest, online store, personal website. We will notice how finely she managed to keep the colors, logos, imagery, and fonts consistent.
Design your visual identity around a story. Let's see how it works. Think of your favorite brand. Now try to picture its visual identity in your head. What words come to your mind first? The chances are that those words have nothing to do with the actual logo itself but with some story.
We like an example of Sadia Badei, the creator of a food blog called Pick Up Limes.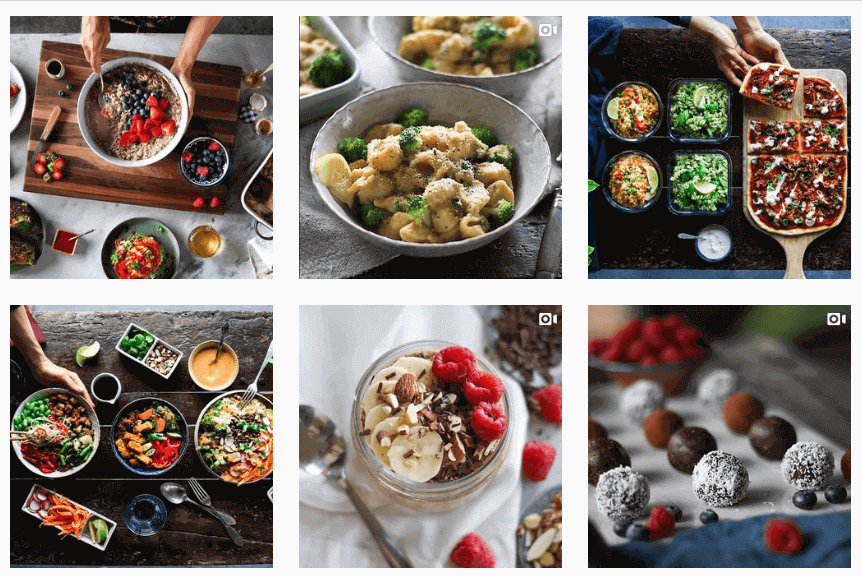 source: Sadia Badei's account
She could try to make people associate her brand with the word "healthy." That could work. But what about a word like "nourish?" "Nourish" has some life in it. All of Sadia's images, colors, blog post designs support her motto, which sounds as follows: "Nourish the cells & the soul."
Turn your life into a personal brand
Look at Kim Kardashian. Once she started to gain popularity online, she turned into the media. And that made a celebrity from an ordinary girl.
Each post she has written or filmed made her closer and closer to the audience. So, every time you create content, try not to copy someone but be the real you. This will allow you to stand out from the crowd.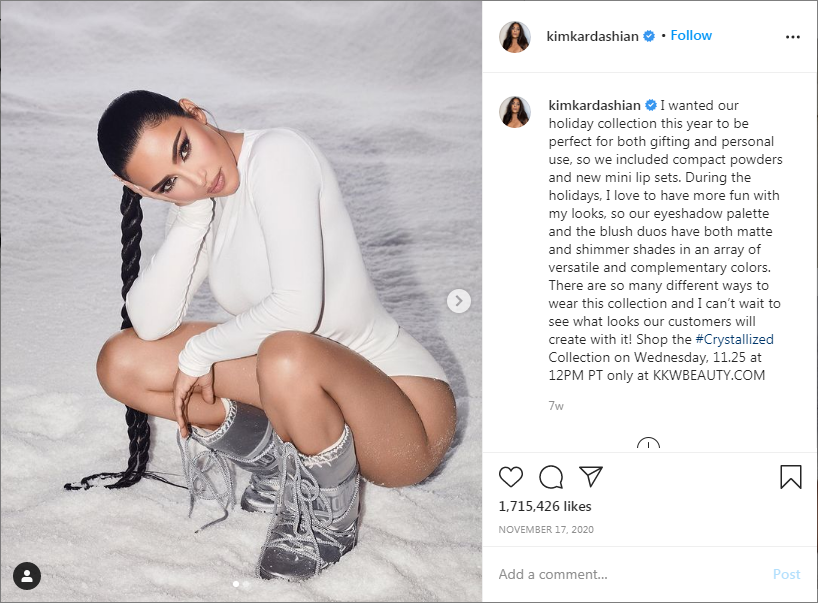 source: Kim Kardashian's account
You know that simplicity is key. So, do not overdesign it. Get inspired by a great example of a nice minimalist visual style in the works and profiles of an Instagram photographer Iryna Kredenets. Everything from her profile image and bio to photographs and highlights is simple yet elegant and full of sense.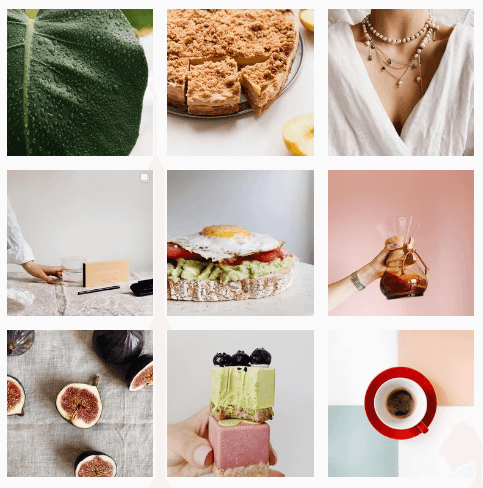 source: Iryna Kredenets's account
These are our best brand visual identity examples.
Visit for more: "The Most Famous Examples of Personal Branding."
Conclusion
You know Apple is Apple. Their logo. its placement, color palette, layout of their websites, newsletter design, and their offline stores are all consistent. A visual identity is a thing that allows both companies and public figures to clearly communicate what they represent and stick in their audience's minds.
When it comes to visual identity, even the smallest elements are important. Those include colors, fonts, shapes, business cards, and even email signatures. If you look at successful influencers, you will notice that they all have a pretty good eye for detail. It would help if you learned to do so too.
Although visual and brand identity creation takes time, hopefully, by the end of this article, you know where to start and how to inspire your audience to pay attention. Good luck!
Nick
Nick is a professional content marketer and writer at MySignature. He has been working in digital marketing for more than 5 years.