Companies make significant efforts to increase their brand. They spend a lot of money to raise awareness. A well-built brand in customers' minds lets the company improve sales and multiply profits, setting the competitors away.
The brand is not limited only by the market position of the company or its external communication. At the same time, inside the company exist tens or hundreds of personal brands. This magic happens because every employee has his personal brand, wanted or not.
Do you really need a personal brand at work?
You can be surprised how many things form your reputation. It includes your professional skills, communication with colleagues, and even how you rock the office parties.
In other words, your personal brand at work is what your colleagues think about you or how they would describe you. For example, are you a quiet analyst who always does everything well but no one knows about it, or an office superstar who is always in the center of attention? 
In the same way, as a company brand contributes to success in the market, building your personal brand at work will bring you success in your career.
Personal branding to apply for your new job
Now, let's walk through the first step to start creating personal branding at work. It is not about your first day at the new job. You should start planning and building your brand far before searching for a job.
You might also like: "What to Write in an Email When Sending a Resume: 8 Email Templates"
Build your long term career strategy 
To make the strategy more clear, consider it as a long-term plan for your career. 
Any plan has a starting point. In our case, it is where and who you are today. First, be honest with yourself, determine or even better, write down all your skills, experience, and values. Then, try to make a SWOT analysis of yourself as a professional and a person. 
If you have difficulty evaluating yourself objectively, ask your colleagues or friends for feedback. 
When dealing with the current situation, define where you want to be in the future. What skills and experience do you need in the field you want to master? Set all required skills and knowledge as goals to make your strategy more specific. Do the same with your weaknesses, which with time, you will turn into strengths. 
Find who you to build a relevant personal brand
Creating your personal brand at work is an excellent opportunity to get to know yourself deeper. Finding who you are and what you stand for is a key to build a successful brand.  
Constant self-improvement of your individuality, maximizing your strengths, and interaction within the company will create a strong reputation. Your personal brand will help to open doors to future opportunities. 
Find your superpower
To unveil your superpower, give the answers to the questions below: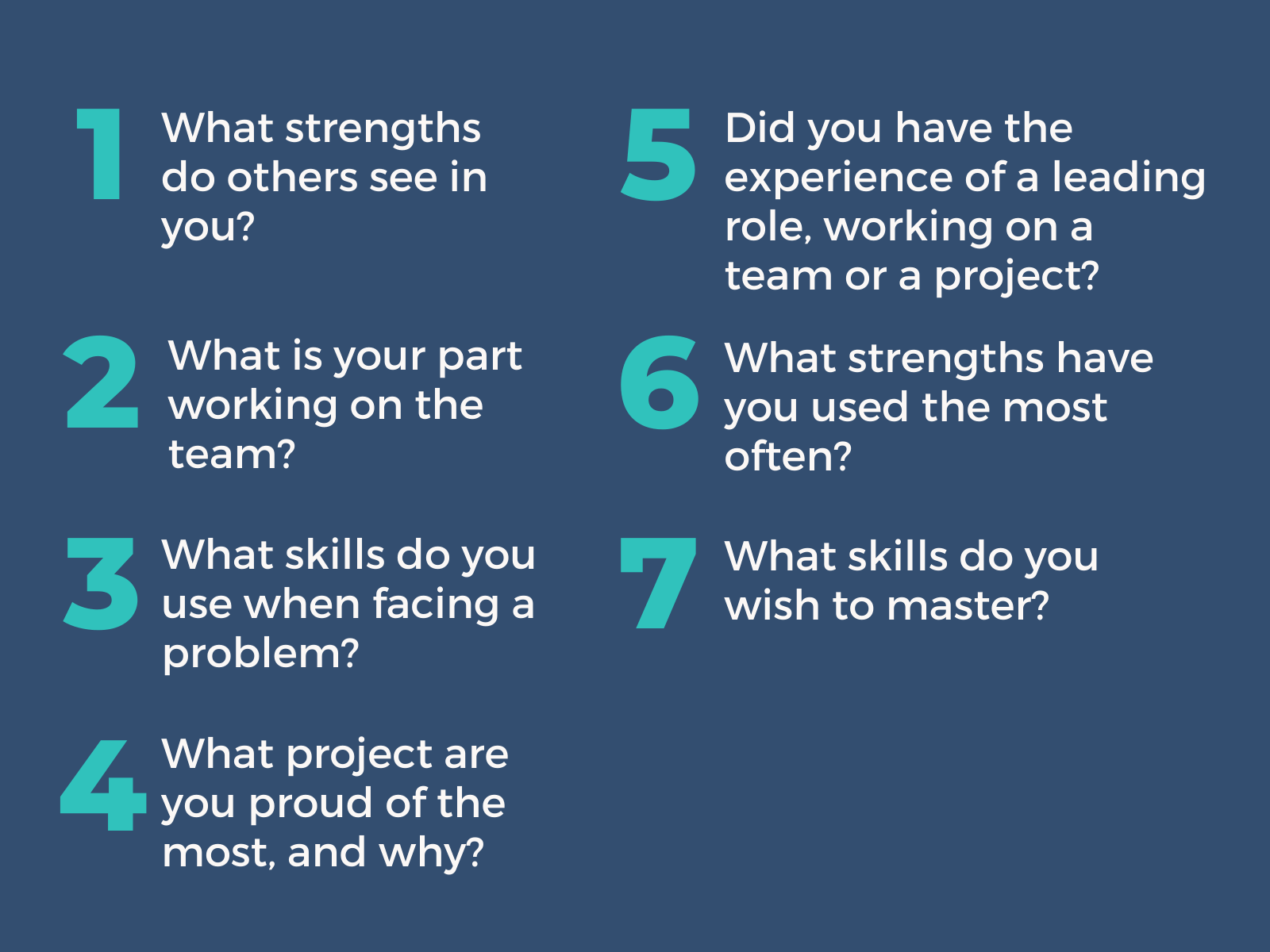 Carefully analyze your answers and select your top 4-5 strengths. Then compare them with feedback from your colleagues, friends, and others. The ones matched with your answers are your superpowers. 
Find your major weaknesses
While determining weaknesses, don't be afraid to face an unpleasant truth. Remember that your weaknesses can become your biggest strength if you make an effort.
Determining the weaknesses has one main rule: you should be maximum realistic. Here, the answers from other people play a more critical role. In this case, you'll get an opportunity to see through someone's eyes how you act in stressful situations. Moreover, it will make your eyes wide open to the things you don't notice by yourself.
 To find your major weakness, answers to the questions:
1. What are your negative work habits?
2. What would other people see as your weaknesses?
3. What tasks do you usually avoid because you don't feel confident doing them?
4. Does any part of your education or training need improvement?
After realizing and accepting your weaknesses, make a plan of how and when you can work on them. Don't forget to take a look at your long-term career plan and goals. It will motivate you.
What are your values?
Now let's get started to focus on your values. 
Look at this list of values and choose words that resonate with you. Now, narrow down these words up to five. And the last, rank them from the most important for you to the least.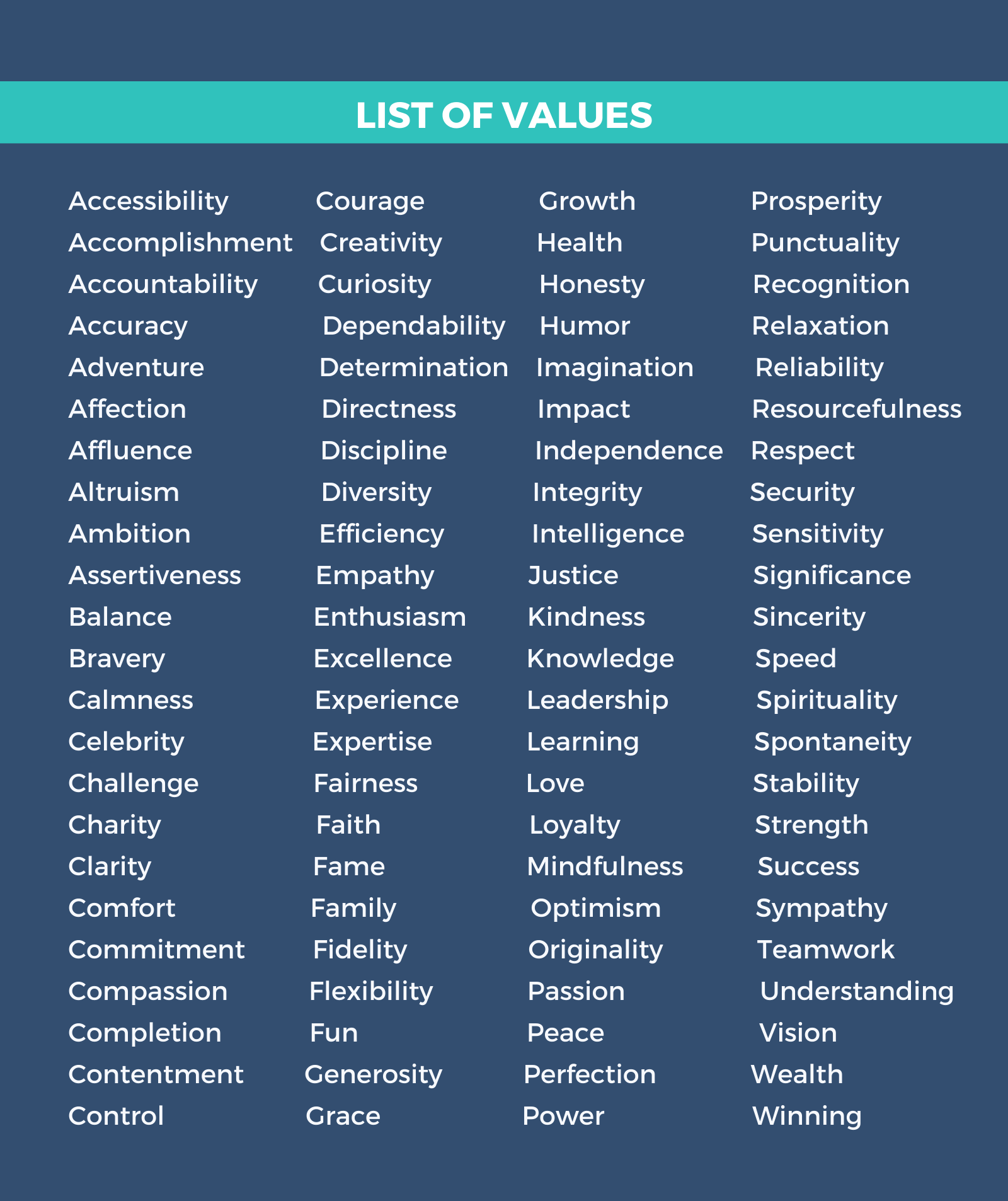 source: PWC
What are your passions?
Did you pay attention that you are the most engaged and satisfied if you're doing something with passion? It inspires you and people around. 
So, integrate your passions into your day-to-day activities and connect them with your goals.
Responding to these questions will be helpful to uncover more about your passions. 
1. What are your favorite activities?
2. Why did you choose this professional area?
3. What type of people are you drawn to?
4. Do you connect your passions with your development and career goals?
Define your brand audience
Before you start spreading your personal brand, you must identify who wants to know about you. A clear definition of a brand audience is the foundation of personal brand promotion. 
For example, if you are looking for a new job, your brand audience can be recruiters or one recruiter from a particular company. According to stats, 87% of recruiters are looking for candidates using LinkedIn. Armed with this information, you should turn your LinkedIn profile into the leading personal brand communication channel.
Find industry experts to follow
You can come across a lot of successful examples of personal brands. The best of them are built by professionals, whose hard work and dedication make them experts in the industries. Find examples you consider as experts and follow them. Try to analyze their brands and publications to get inspired to build yours. However, following someone, do not lose yourself.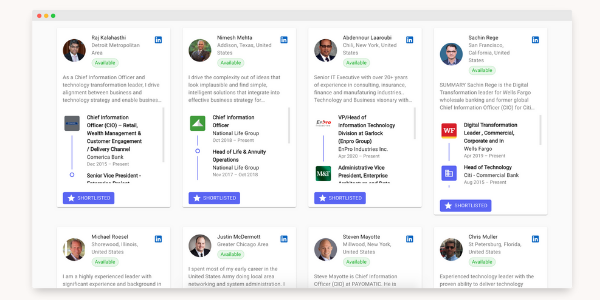 source: OpenIndustry
Find companies you want to work for
You have already done a great piece of work: found who you are and who/where you want to be. Now it's time to choose a place for implementing your long-term career strategy. 
Pay attention to the company values. In case your values matched with the company ones, your working experience there will be priceless. 
For example, for some companies, the main value can be people working there and their development. If you think in the same way, then you can move to the common goals together.
Ask niche experts for informational interviews
Finding niche experts, catch every chance to the tail. Ask them all possible questions that can help you reach the same success.
While interviewing experts, you can learn about the inner working of your industry. For example, what skills the leading professionals have, or what difficulties they have faced on their way, and other insights, will help you build a bright career.
Ask everything you think will be useful for you as a professional. Here are some questions, as examples:
How do you get into this industry?

What do you enjoy the most in your profession?
What are the biggest challenges?
What changes have you noticed in the last couple of years?
Where is the industry heading?
Create a personal elevator pitch
You never know where you happen to meet a potential employer. It can be an industry conference or any networking event. So be ready and prepare a short elevator pitch about yourself. 
Describe the primary points: who are you, what you do, and what you are seeking in your career. A little tip: tell about yourself not longer than 1 minute. To train it, use this exercise: think of yourself as a startup founder with 30 seconds to present your project to an investor.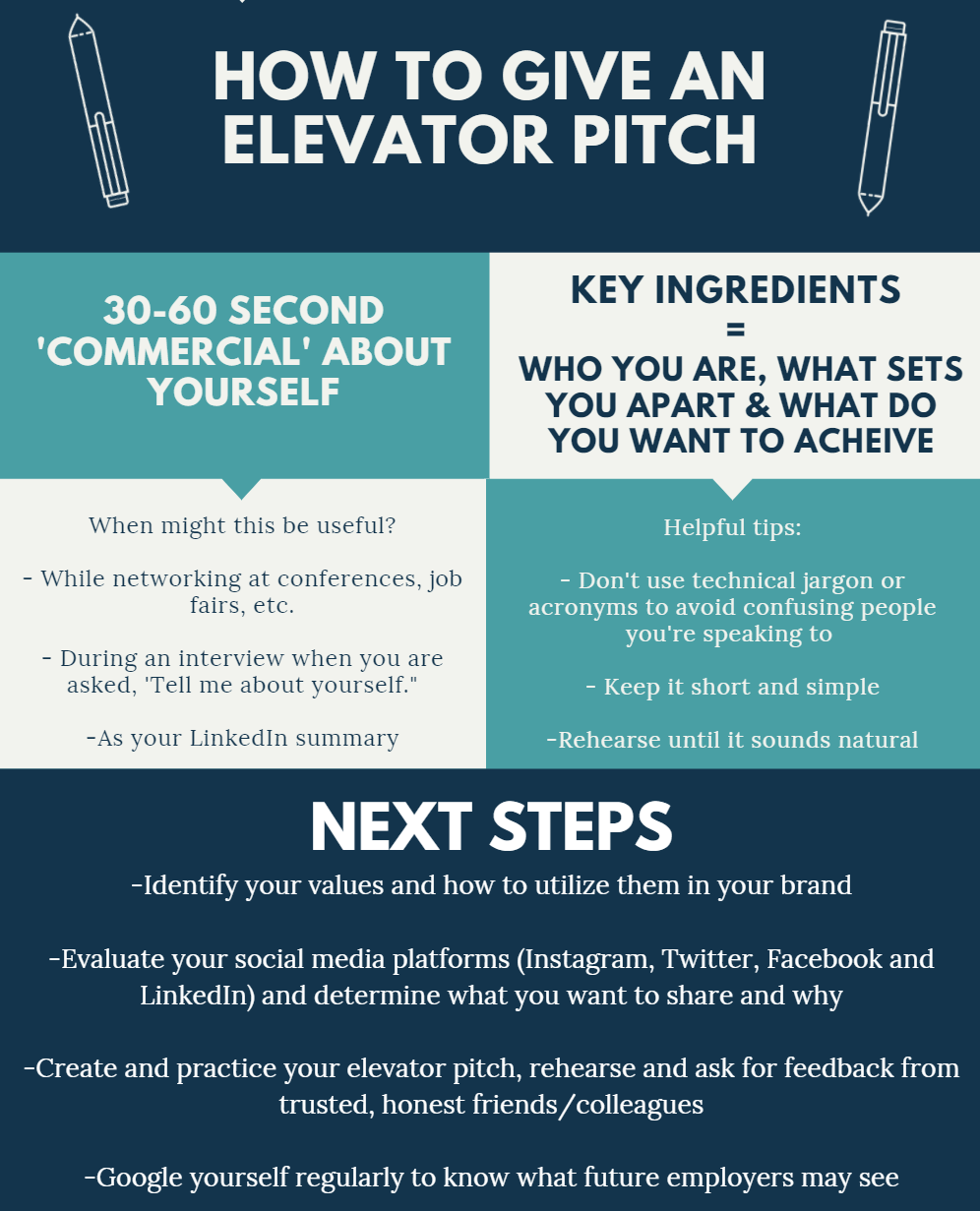 source:  Kennedy Center
Ask your colleagues for professional recommendations
Collect feedback everywhere it is possible. Ask your colleagues to give feedback about you. Moreover, don't limit yourself to current teammates; ask for it from the ex-ones. Be sure they are always ready to help old friends. 
What to do if you're looking for the first job and don't have ex-coworkers? Ask for recommendations from organizations you've volunteered, from the internship you had, or some project members you have participated with.
They can leave feedback on your social profiles or prepare a recommendation letter.
How to improve your internal branding to get a promotion
Now let's consider the personal brand in terms of your PR inside your company. Personal branding within the corporate workplace helps you stand out and be on the top of the list of potential candidates for promotion.
As you have a clear strategy and know where you will be in a few years, getting a promotion is an organic step to aim your goal.
Ask yourself what your goal is
Before searching for the answers to building your brand at work, decide your final destination. Setting a goal will make your career journey a clearly defined route. 
This is what your goal to achieve while making a career at your company can be:
Change the department you work at. 
The most suitable when working at the current position doesn't let you realize all your potential. Most companies support such initiatives for valuable employees, as they are sure that investments in the skills and potential will pay off. However, it will take a lot of effort to change how people see you in your past position. Especially when the new department requires, reshape your reputation.
Every French soldier carries a marshal's baton in his knapsack. So, seeking to get a role of the head is absolutely organic when you grow as a professional specialist. Here, building personal branding within the corporate workplace is one of your main tasks.
If your goal is to get a higher salary, it is okay. A well-built personal brand will do it almost instead of you. After all, no one will doubt that a person with an excellent reputation deserves it.
Determine your current reputation in the company
As you can see, each of the goals requires a specific kind of reputation. So, for example, for getting a higher salary, your professional skills are more important, but leading and managing skills are needed more than others for getting a head role.
Try to find out what reputation you have now. Is it leading you to the aim or in the opposite direction? Or maybe, you already have the one you need. 
It would help if you understood how other colleagues perceive you. Spend more time in informal communication, or ask for honest feedback.
Be proactive and learn
While building personal branding within the corporate workplace, forget about being an invisible hard worker. Be active and initiative; this means you should participate in most company activities. Pay extra attention to the ones related to your main professional path and where you can show yourself as an expert.
If you are not involved in the projects, events, or other company activities, don't wait for someone to ask you. 
Show your proactiveness. Ask to join or, even better, propose and head your own. This is the best way to demonstrate your management skills on the way to your career promotion.
Build your brand voice
Every person is unique. Your properly used specialty will help you stand out and achieve your purpose. When building your promotion, never pretend to be the person you are not.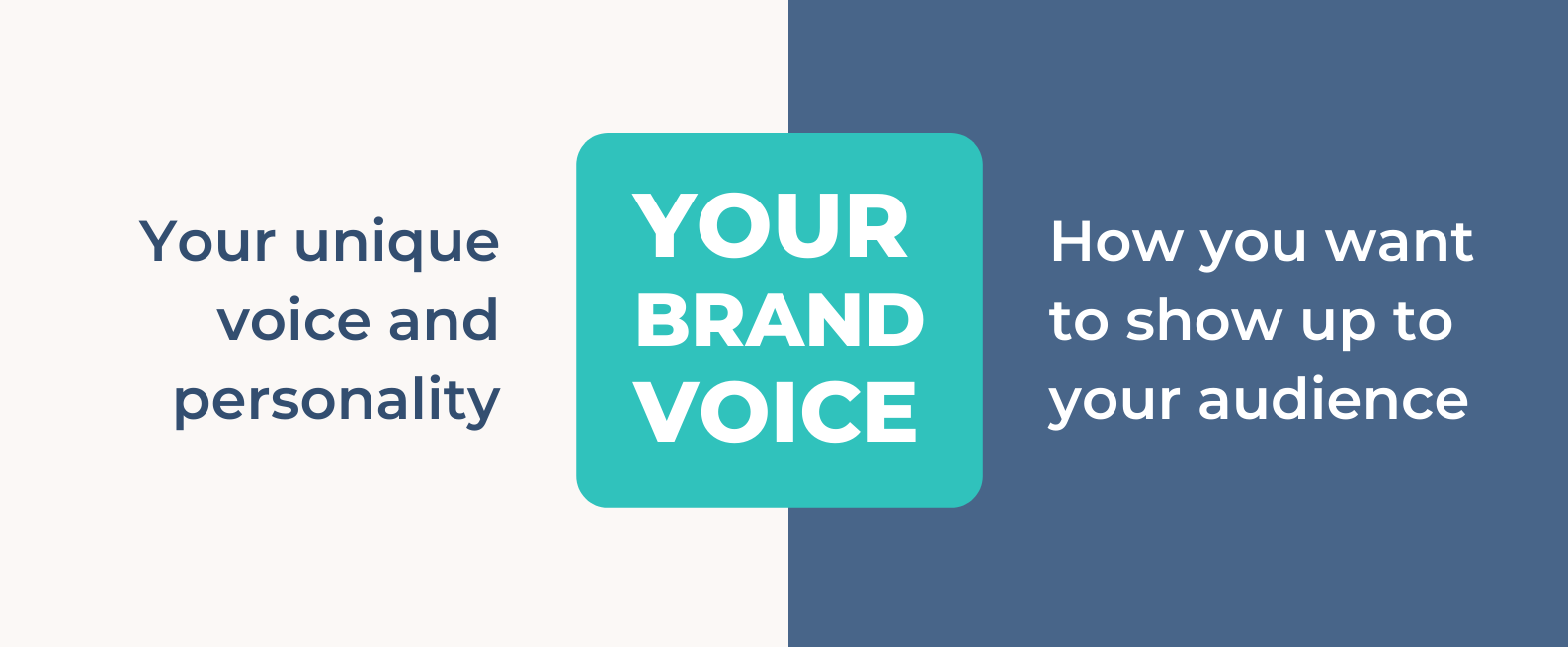 Your brand voice is the way you communicate with your audience. It should reflect your personality, and be the same as you talk in real life. A brand voice is always going in tandem with your values and skills. So, build in your mind a kind of "vocabulary" with epithets you want people around to associate with you. 
Share your success
You or your team can bring fantastic results to the company. But, to be honest, if we are talking about personal brand promotion, it is worth nothing if the colleagues don't know about your wins. So spread the word about your team's success through the company. 
Turn it into the internal PR of your team inside the firm, then your colleagues and managers will take your professionalism for granted.
Speak up during the meetings
There isn't a better place for personal brand promotion at work than a meeting. 
Here you can show your colleagues or top managers your best. To do that, always attend meetings prepared and fully ready.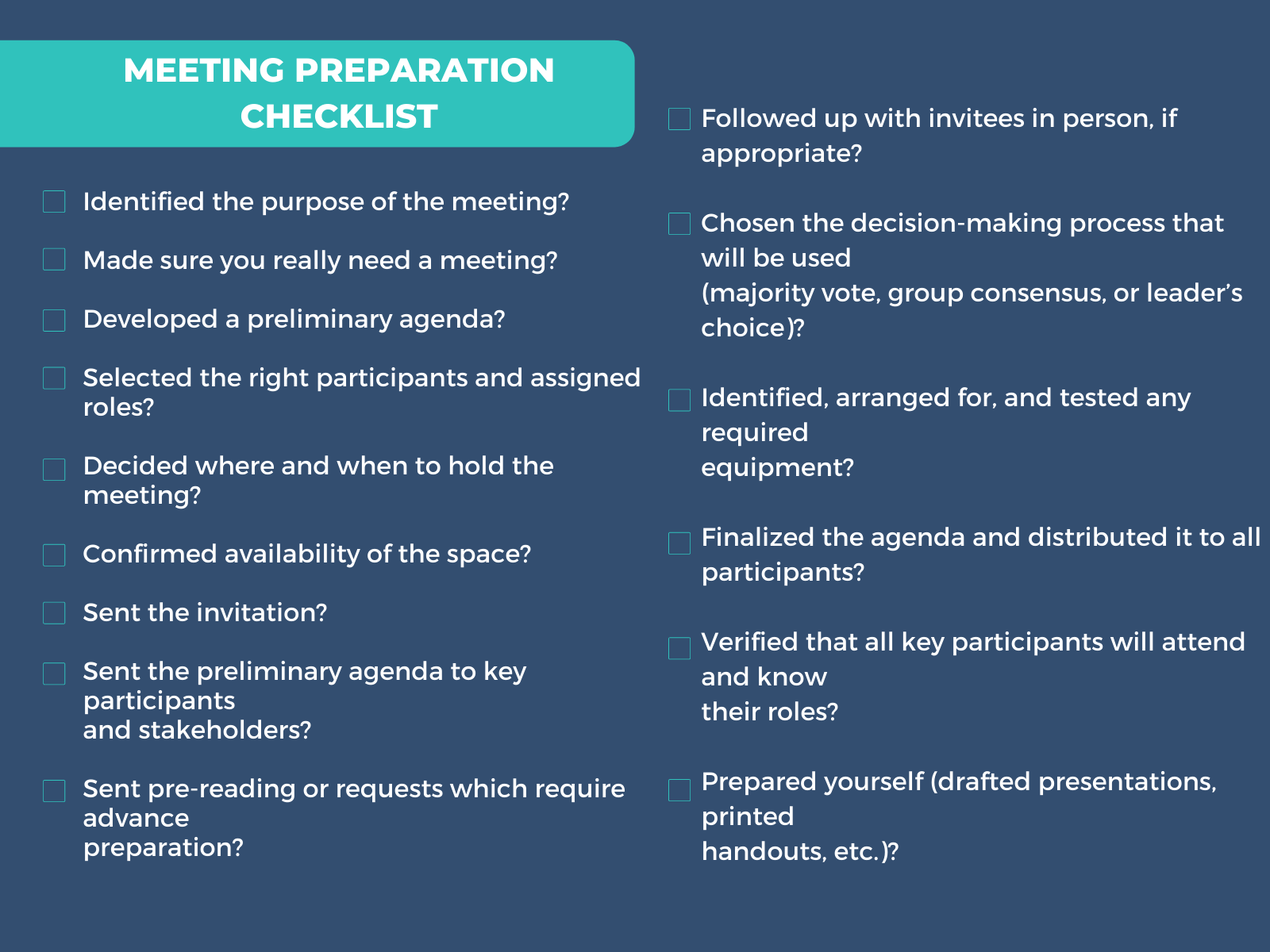 source: HBR
You shouldn't be afraid to talk and express your thoughts but not overdose on them. Don't do the talking for the sake of being noticed. Instead, have at least one prepared question in your pocket. Moreover, ask something unusual or unexpected, make others think, and look at things differently.
Invite teammates to your events
Personal branding within the corporate workplace isn't framed only by working meetings. Involve your teammates when you're running a presentation or take part in a brainstorm of other departments. Also, invite managers to share their thoughts and let them reveal your soft and hard skills.
Moreover, a personal brand is not limited by the company walls. Often, good professionals are invited to webinars or other events as experts.
If you are lucky and become one of them, share it with your colleagues and mates to join and support you. 
Become a coffee mate
As you already know, it is not enough to be a super professional to get a promotion to build a successful personal brand at work. Your relationship with people in a company plays no less important role.
Generally, the biggest part of the work is based on connections with other people. Therefore, before you become a team leader, work on establishing communication with colleagues. For example, always find time for a cup of coffee with co-workers, talking about casual topics. One more helpful tip: never go to lunch alone. To sum up, communicate and network daily!
Channels to share your expertise
In the modern era of digitalization, it is a must to have high online visibility. Today, there are so many handy tools to help you increase your online presence.
Building your personal brand contributes the same digital channel as any other brand. So here is a quick overview of the most popular and effective channels.
LinkedIn
LinkedIn is a social media for professional communication. 80% of recruiters are looking and finding candidates here. 
To get the most from LinkedIn for personal brand promotion, you should network with industry leaders and field colleagues.
Include complete information about you. Pay extra attention to the field about you and your experience. As for the last, underline your achievements and the expertise you have won.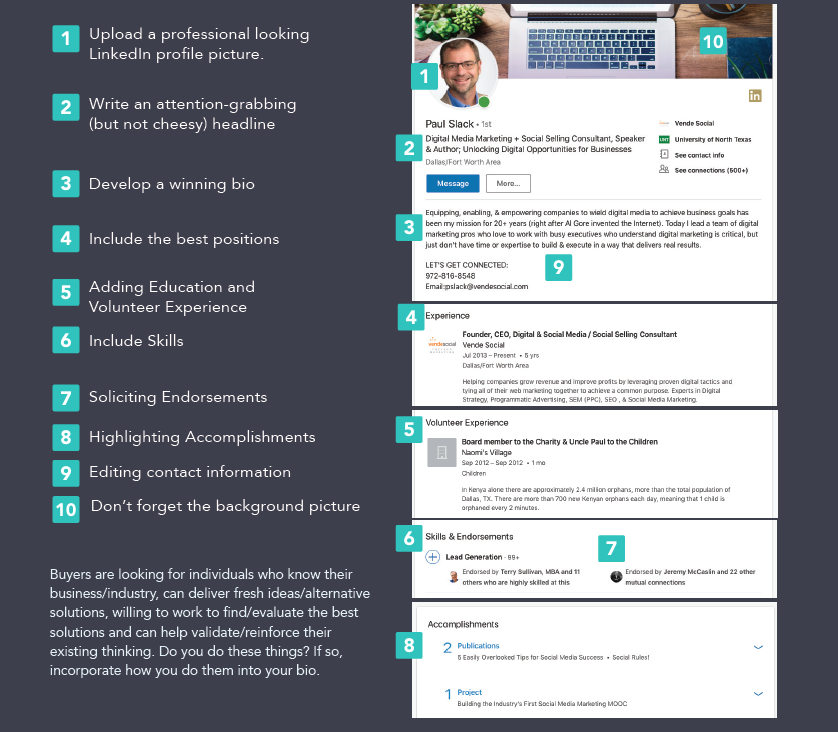 source: Vendedigital
Equally important to your filled profile are your posts. Write and share experts posts - what actually creates your brand. And as we've already said, network with other experts.
You might also like: "Branding Distribution. Key Components Of Your Personal Brand Online"
Twitter
The best approach to build a personal brand on Twitter is to concentrate on your professional industry. Use hashtags related to the niche in your tweets. Follow top experts' profiles that are successful and are opinion leaders. Comment and share your opinions on the topics they tweet about. So they will notice you, start following you and help to boost your brand.
Blog on Medium
What makes content marketing so effective in promoting a personal brand? When writing articles, you can reveal your thoughts, opinions, and experience more widely. 
Don't forget to share them on all your social profiles. This will help you become more recognizable, get a reputation and build a loyal and engaged community.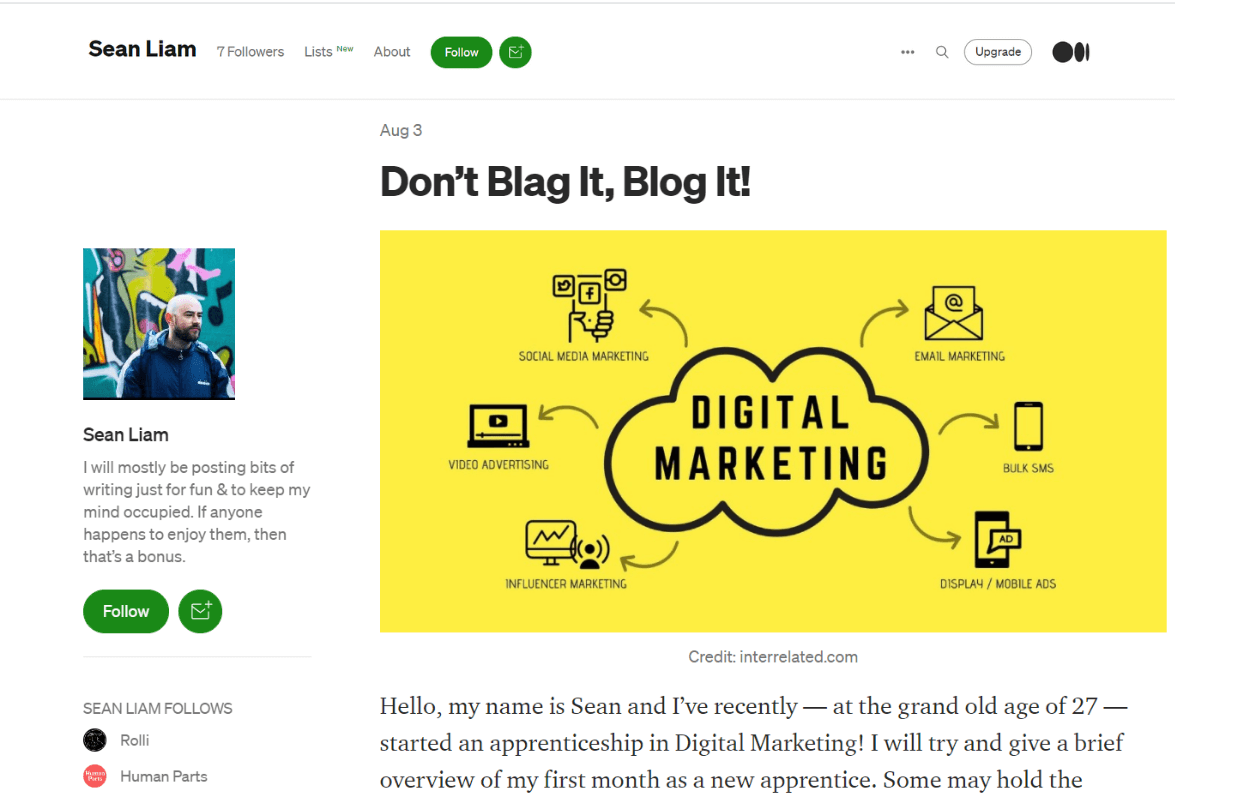 source: Medium
If you are looking for a simple way to start your blog, it is worth stopping your choice on Medium. It is a simple-to-use platform with a numerous audience.
Quora
Quora is the most popular Q&A platform, where people all over the world share their knowledge. Anyone can ask questions about any subject. So, here you can show yourself as an expert in professional topics and share your experience.
Facebook groups
Facebook groups are an excellent opportunity to connect with people who belong to your professional activity. Find and join active groups to learn something new from industry colleagues and share your experience and knowledge.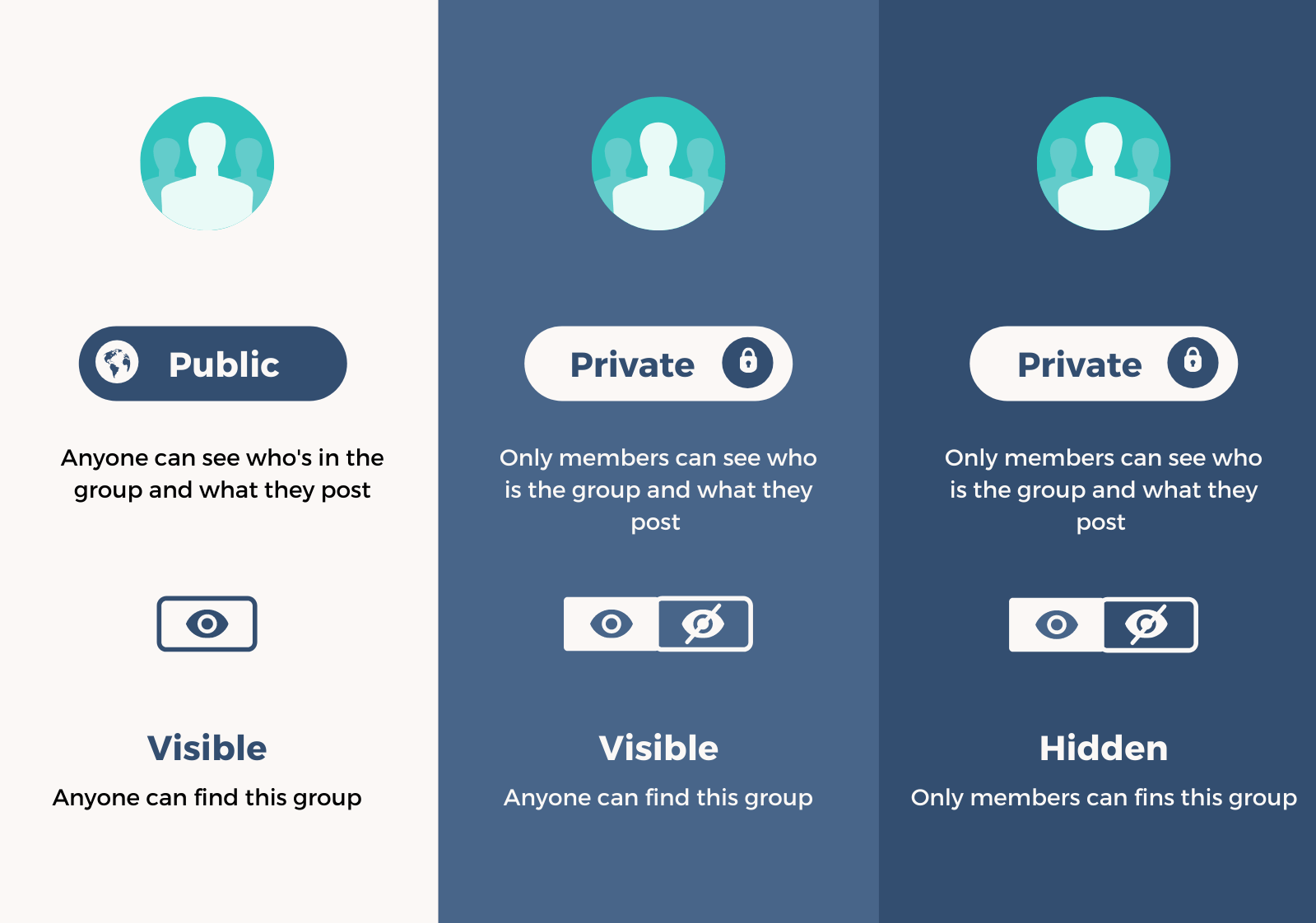 source: Adweek
Publishing on relevant media
To do your guest publishing well, reach out to websites and blogs with authority and a high reputation in your industry. They are read and followed by people who are interested in niche topics. Blogging there is an excellent opportunity for you to spread your expertise and widen the audience.
Use HARO to share your expertise
HARO is an online platform connecting journalists and expert bloggers. Here you can answer the questions posted by journalists. After, they will refer to you as an expert in their articles.
Networking
Networking can significantly expand your personal brand. When communicating, show people who you are and what you stand for. 
Build relationships with those who can offer you some valuable emotions and experience. Then, if you are succeeded in building mutually beneficial relations, they want to keep you in their network.
Become a speaker at conferences or other events
Being a speaker at the conference is the most powerful way to prove your credibility and professionalism. It makes you an expert in others' minds. This experience has a positive impact not only on your personal brand but also on your company's brand.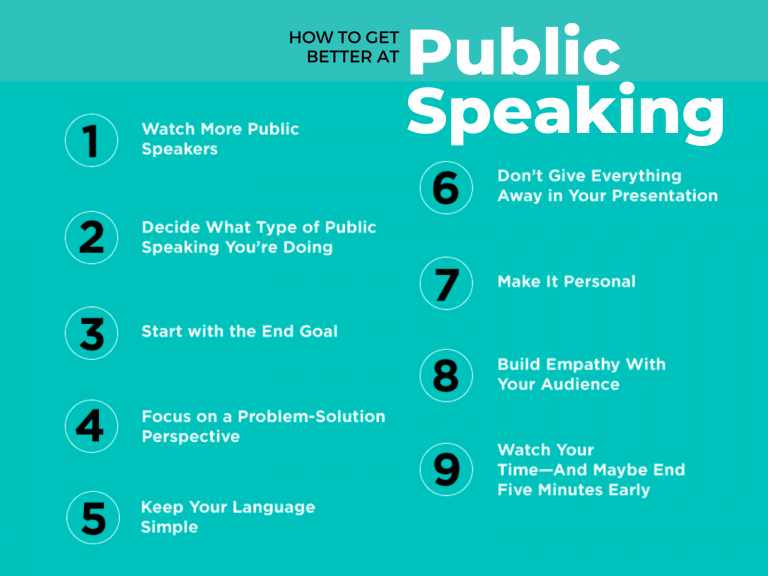 source: Careercontessa
Conclusion
Personal brand promotion is not about stars or freelancers only. It doesn't matter if you work for a small, large company or a corporation; a well-built personal brand at work positively affects your career.
Thanks to personal branding, you can get a job at your dream company or get a promotion.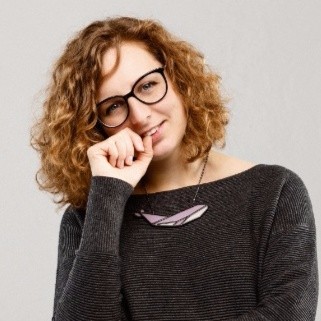 Helga Zabalkanska
Helga is a CMO at MySignature and digital marketer with 7+ years of experience. Having worked in numerous industries she has a deep understanding of various markets and a variety of tools as well as growth hacking techniques that can boost marketing activity in a particular sphere.