According to the leading Statista company forecast, the number of forward-looking smartphone users worldwide reaches 2.53 billion in 2018. 85% of these phones run on Android OS, while iPhone users are still numerable and deep-pocketed. That's why multiple people prefer reading and writing emails on their mobile devices. It is convenient when you are not in the office and a prompt response is necessary.
However, when you are sending personal or business messages while being on the drive, you still have to be polite and professional. The emails sent from various mobile devices are to be mistake-free, stylish and informative. They are to be efficient, helping you achieve your professional purposes, making a positive impression on the letter recipients.
Five Tips for Creating Successful Emails from the Smartphone
The mobile messages are commonly brief and emergent. But typos and errors are still undesirable. The special signature that shows that the message is written on a mobile device is usually specified underneath. It commonly asks the reader to excuse the possible mistakes, brevity and simple email design.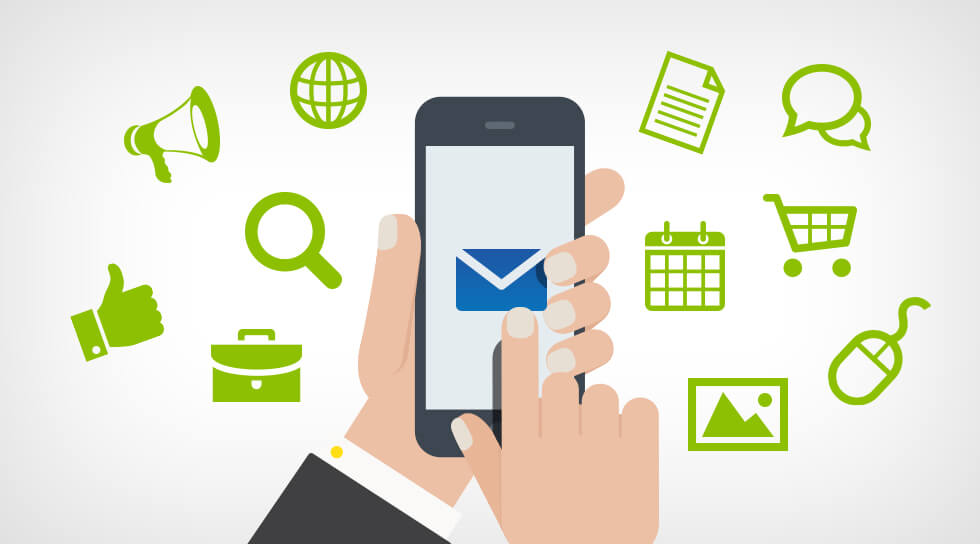 Can you still create concise and clear mobile messages that look elegant and courteous? Let's check how to manage the challenging situations.
1. Be short and well-timed
Modern hurriers are used to spend 3-5 seconds on reading a message on the way. They might ignore your email at all if they consider it's not the most important, interesting or urgent. That's why try to spark the recipient's interest from the first words, prioritizing the most important information.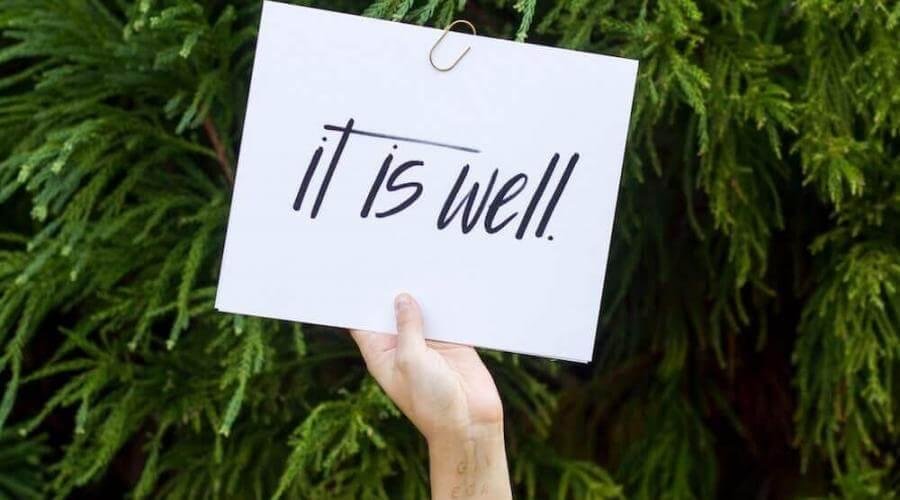 Avoid long and verbose introductions. Just specify the message essence, optimizing its structure and content. The body message should include not more than 50 words. Just answer the question in brief or offer a meeting, avoiding unimportant details. Specify only the time, the place and the reason to meet. If some details and polite expressions are necessary, they are to be stated by the end of the email.
2. Make the message clean and uncluttered
A mobile message is to be simple, accessible and easy-to-read. To avoid any complications and exhausting typing:
avoid filler phrases and words;
use concise, clear language;
eliminate adverbs like very, probably, usually.
Remove useless, common phrases from your lexicon. Every word that doesn't change the sentence meaning is to be dumped to avoid the letter cluttering and inappropriate impression on your email.
3. Practice faultless messaging etiquette
When you write an urgent or emergency email from your smartphone, it certainly should be short and simple. But stay polite and competent.
Sending a letter to multiple recipients:
mask their addresses;
respect the readers' privacy;
avoid mentioning any confidential information.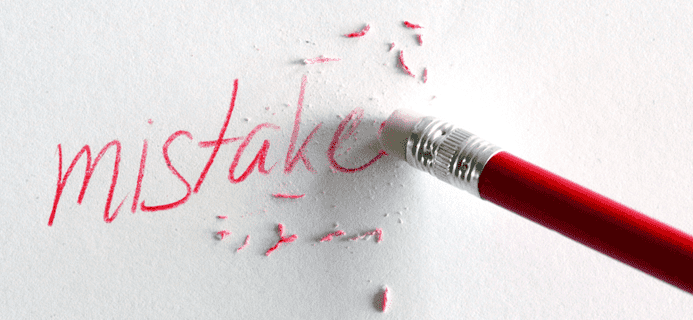 Every letter recipient is to be unique and singular. Sharing the answers with multiple conversation members is unacceptable. Select the only one recipient and avoid publicity. Similarly, don't mention any confidential or private details.
Additionally, don't send improper emails when you feel angry, in a bad mood or pressed for time. Be diplomatic to achieve your messaging goals and establish contacts efficiently.
4. Dictate the text and edit it
When the environment is not comfortable for typing, for example, when it's cold or too sunny outdoors, use an advanced voice-to-text conversion service. Modern mobile applications are functional and user-friendly. So, the result can be perfectly well. Just don't forget to speak the punctuation, for example, commas, dots and question marks.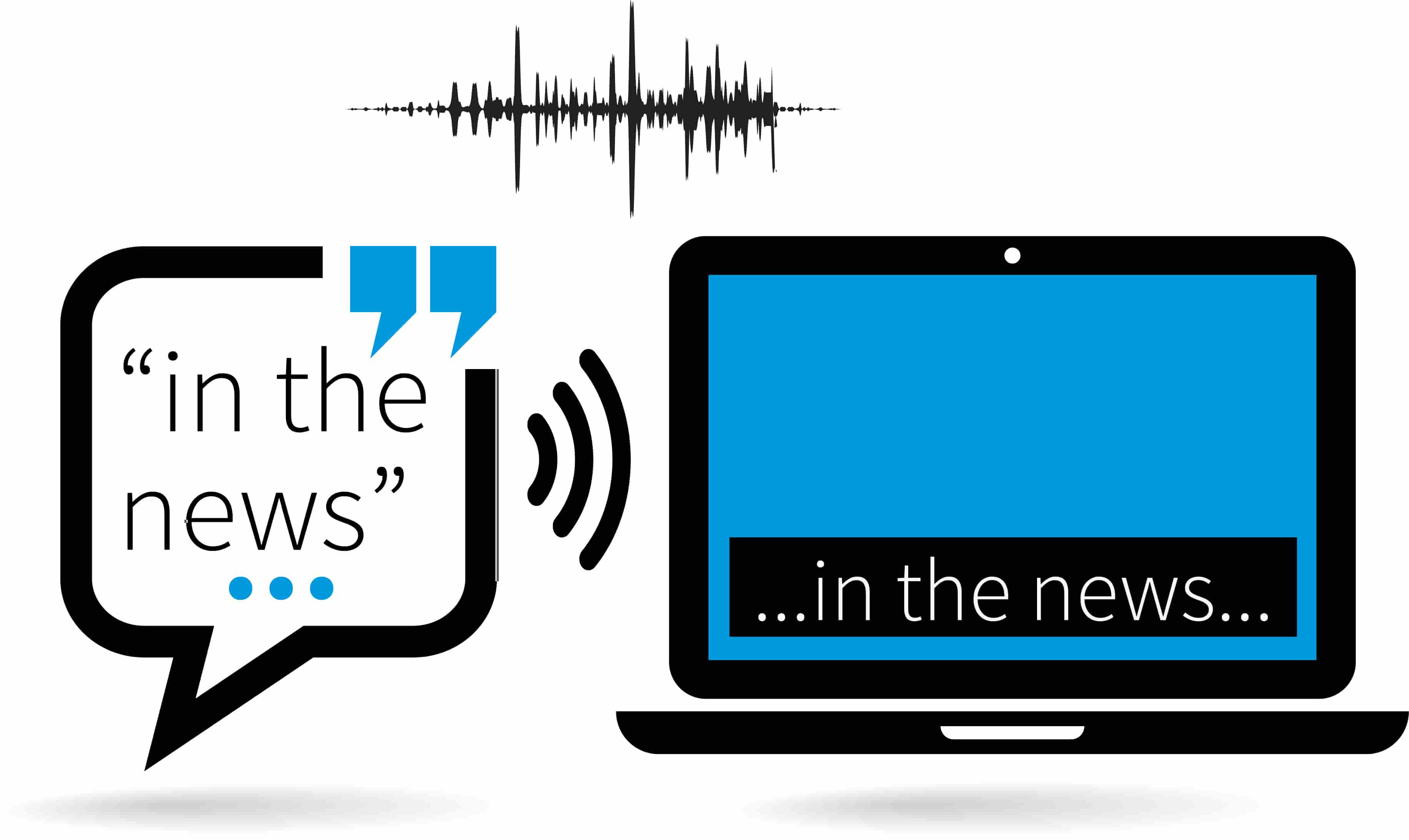 Upon dictating the text, edit and proofread the message. Correct the errors and misprints to avoid any confusion or misunderstanding. Additionally, hasty messages are undesirable. Instead of thinking that the reader may forgive or excuse any inaccuracy due to mobile email sending challenges, just make your letter perfect and distinct.
This task may be really complicated, especially when you are outdoors and the smartphone screen is very small. Meanwhile, if you are online, proofreading is always possible. Check the text spelling, grammar and punctuation, using the advanced mobile applications. It makes emails sending easier and more efficient.
5. Use a professional signature
Do you really think, it's completely impossible to use well-designed, informative email signatures when you send messages from your smartphone? Quite opposite. You can create a perfect and attractive signature in beforehand and customize it.

Then, when you are outdoors or on the drive, just press the corresponding button and your email signature appears. Quite naturally, it is to be extremely short and simple, but the professional design is always opportune.
The proper formatting is to be selected, in order not to overload the message. Meanwhile, some color touches and professional email look is great to make the positive impression on your recipient and hit your messaging goals.
The well-timed correspondence is highly appreciated nowadays. Therefore, multiple smartphone users send urgent emails from their mobile devices. In spite of the small phone screen size, it's convenient and easy. Thanks to modern mobile applications, you can write them, proofread and undersign properly, pressing only several buttons and achieve an excellent result.
Quite naturally, slight differences from the emails that are sent from the desktop devices exist. But let them concern only the text brevity, not the sense, etiquette or grammar points.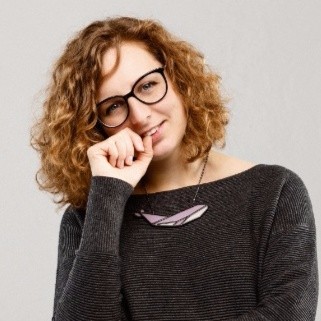 Helga Zabalkanska
Helga is a CMO at MySignature and digital marketer with 7+ years of experience. Having worked in numerous industries she has a deep understanding of various markets and a variety of tools as well as growth hacking techniques that can boost marketing activity in a particular sphere.