Email Tracking for Gmail: How to Track Your Emails Like a Pro
Get real-time insights on who reads your emails and who's ignoring you. Install the MySignature Gmail Tracker to access unlimited tracking of opens and clicks!
10 000+ users / 4.75 rating in Chrome Web Store
Install Tracker
MySignature email tracker software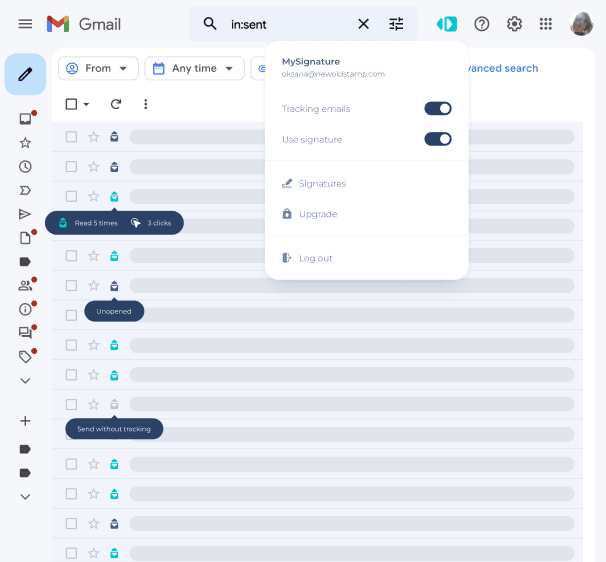 Unlimited email tracker
Find out when a recipient opens your email and prepare a perfectly timed follow-up. Use the link tracking feature to find out how often, when, and what links in your email have been clicked.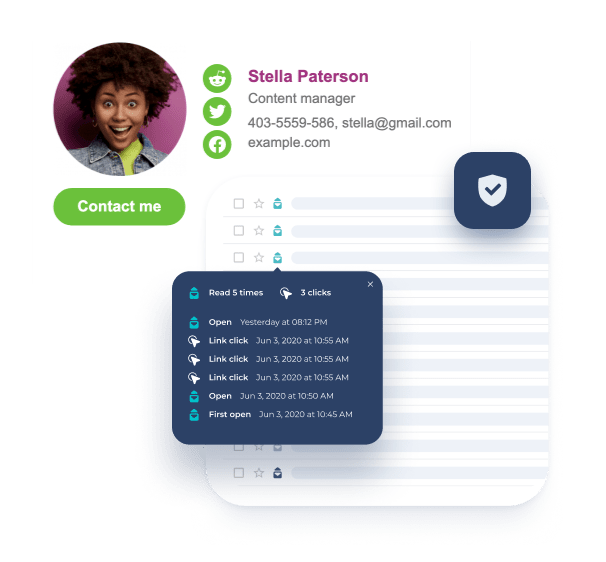 Protect your data
We value your privacy and don't store any personal data. MySignature tracking emails are fully GDPR compliant and take great care to protect your data.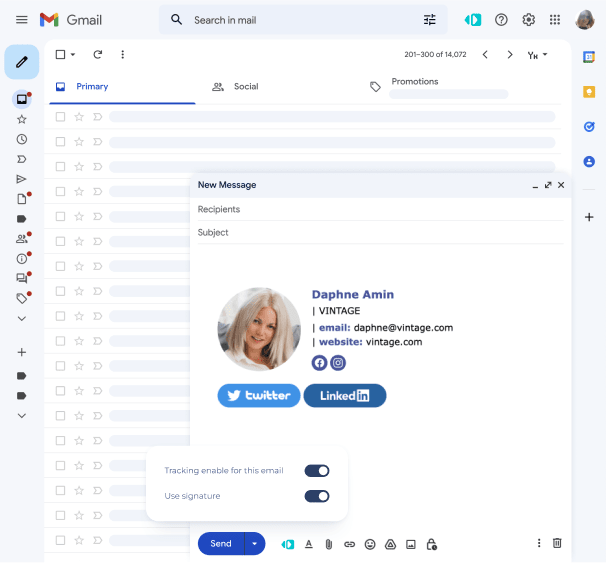 All-in-one solution
You don't need to set up and manage different tools to improve your emails. Save time, effort, and your budget by having email signatures and email tracking with Gmail together.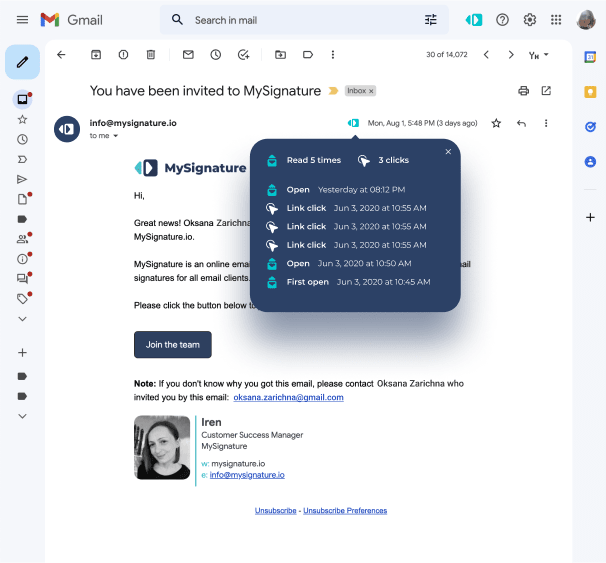 Get direct to the inbox
MySignature Tracker has a small impact on email deliverability, so you can use it for cold email campaigns and outreach. Read more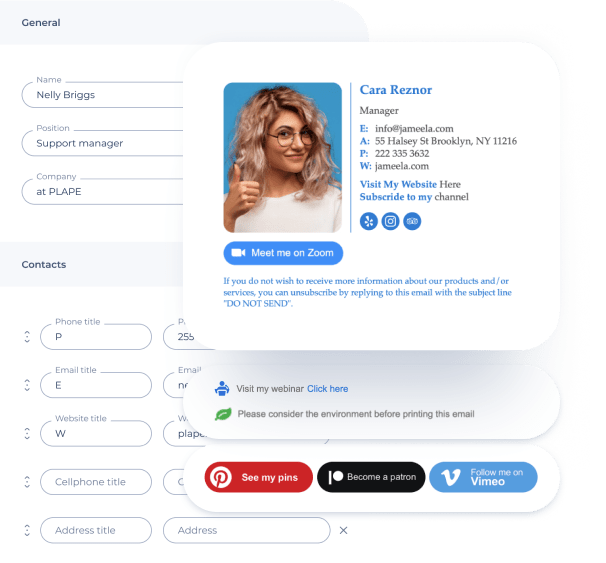 Create a personal email signature
Help your brand stand out with a professionally designed email signature. Use the MySignature generator to quickly create and customize email signatures according to your needs.
Who is it for?
Marketing & sales teams
Sales and marketing teams can stay on top of every customer interaction and know who opens your email messages and who ignores you completely. It's the perfect tool for doing outreach campaigns to potential clients, allowing you to track every aspect of your cold email marketing campaign performance.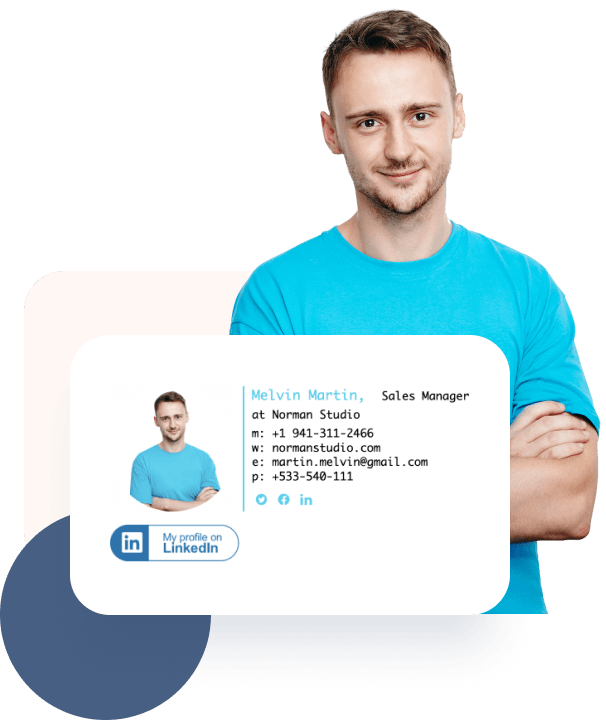 Small business
Showcase your brand, provide links to your offers or reviews pages, and find out what emails work best with your audience. Quickly launch banner campaigns and track email link clicks to measure how they're working.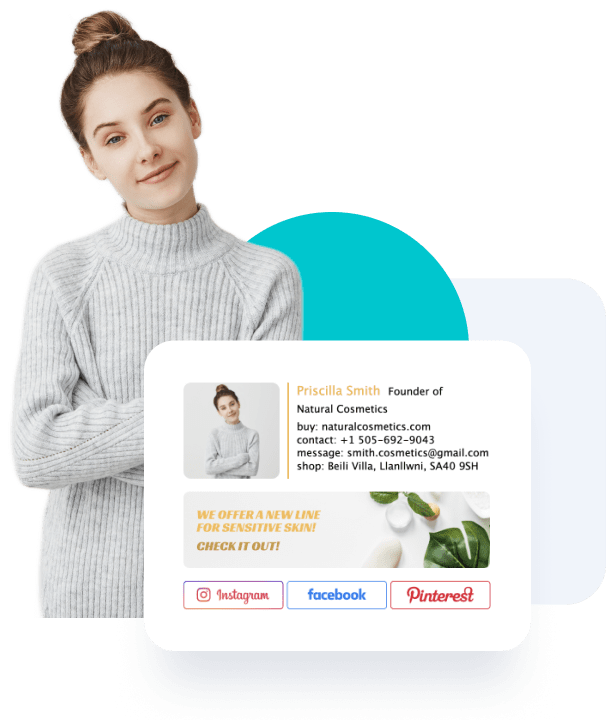 Freelancers
Every email can be a marketing opportunity if you use it effectively. By setting up a professional email signature, you can immediately establish your expertise and engage leads with links to relevant content, offers, or your appointment scheduler. Plus, with access to email tracking, you'll know whether your clients receive your appointment requests, invoices, or proposals with real-time notifications.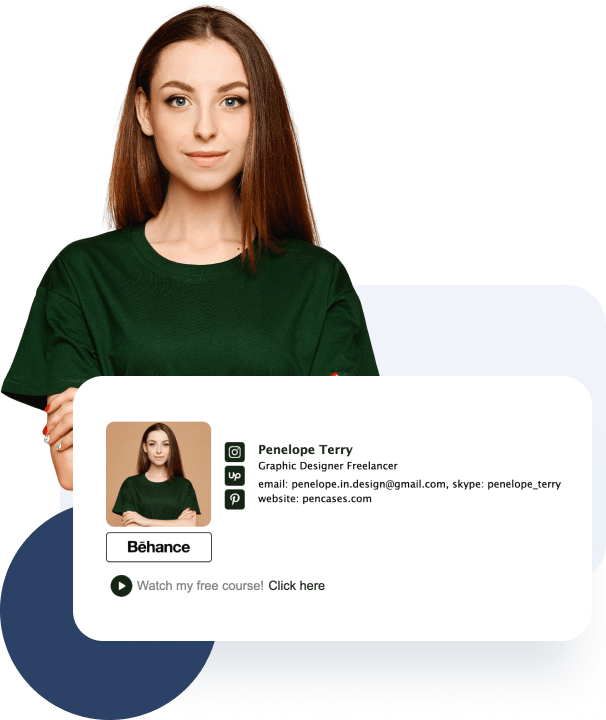 Why our customers love MySignature

Roman Hotsiak
Email & SMS marketing
I had a great experience. MySignature is very simple and very customizable! I can easily create a nice professional signature for my team. Thanks to the support team for helping with the set up of a signature for my business email.

Mary McGuire
Business Consulting and Coaching
I like the amount of information that can be conveyed in what would otherwise be wasted space. Particular like the design and easy to use.

KiwiOnTheSticks
Gaming Content Creator
I love using Mysignature! It's super easy to set up, even allowing you to use Canva within the editor! I love this service and recommend it to anyone looking to add a clean and professional touch to their emails.

João Mino
Translator & copywriter
I like the well-designed email signature templates by MySignature! Also, your Gmail tracker gives me the ability to track email activity after sending. For example, whether or not the customer received my invoice.
Data supplied as of 05/31/2023
FAQ
How does email tracking work?
How can I track email delivery?
How can I avoid being tracked when I open a tracked email?
How do email opens get tracked?
Are email trackers illegal?
How does an email tracker for Gmail work?
Email signature management and secure email tracking for Gmail
MySignature makes creating signatures and tracking your emails easy. Start creating your first email signature and setting up email marketing tracking in just a few minutes.
Install Chrome extension now