Have you sent an email with your signature added to Outlook and detected some extra spaces added to it after sending a message?
This is because Outlook has its settings and usually adds additional areas to the signatures.
Sending Microsoft Outlook signatures, once installed, can be edited. As the signature is inserted as its object within your created messages, the signature's content must be edited from the "Signatures and Stationery" window. The options on this window make it possible to edit nearly every aspect of your signature, including the spacing at the top and bottom of the signature and the spacing within it.
Step 1.
Launch Microsoft Outlook.
Step 2.
Click "New Email" in the "New" section of the horizontal ribbon at the top of the window.
Step 3.
Click the "Signature" drop-down menu in the "Include" section of the ribbon, and then click "Signatures".
Step 4.
Click the signature containing the spacing you want to fix from the "Select Signatures To Edit" section at the top of the window.
Step 5.
Click inside the "Edit Signature" field at the bottom of the window, then make the necessary spacing adjustments for your signature. You can add new spacing lines by pressing the "Enter" button on your keyboard, or you can delete existing lines of the spacing by moving your cursor to the unwanted line and then pressing the "Backspace" key on your keyboard.


Step 6.
Click "OK" at the bottom of the window to save your changes.
Important note: You can edit your signature after it has been inserted into your message, but the edits will apply only to that message. You must make the "Signatures and Stationery" window changes to apply universal changes to your signature.
If you have an extra line space after signature in Outlook, please check this article on how to fix that.
Are You Ready to Create Your Outlook Email Signature?
MySignature makes creating a professional email signature quick and easy. It allows users to add images and links to their signatures, so you can incorporate relevant branding, contact information, or other details in your signature without having to manually code HTML or create a complicated signature design.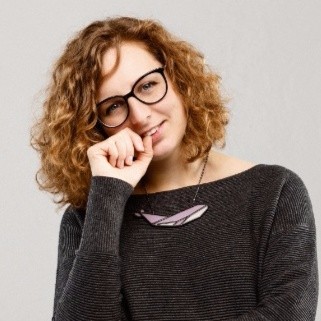 Helga Zabalkanska
Helga is a CMO at MySignature and digital marketer with 7+ years of experience. Having worked in numerous industries she has a deep understanding of various markets and a variety of tools as well as growth hacking techniques that can boost marketing activity in a particular sphere.