Picture this: You run into a delicious job posting that could potentially launch your career into the stratosphere. It comes with flex time, remote days, an unlimited supply of free snacks, and the office that looks a lot like the Zuckerberg mansion.
You dive into writing your resume with a rage-fueled focus making sure it's both ATS-friendly and spotlights your value proposition in the best possible way.
At last, you send your application in hopes of getting the callback. Three weeks later, you're still unemployed, spiraling down a jobless vortex.
But why?! In short, you didn't know how to email your application for maximum impact.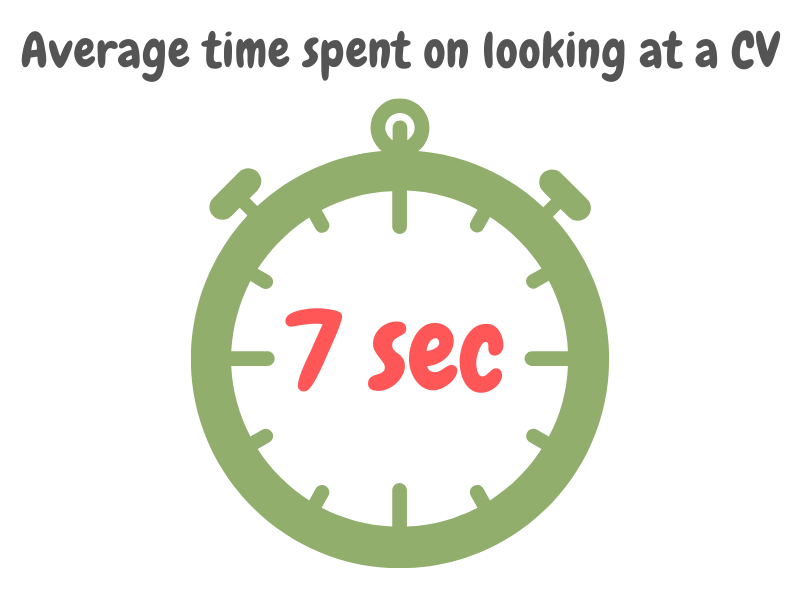 data source: business2community
Take heart. You're a quick-scroll down away from four practical strategies for emailing a resume, as well as learning the critical rules of resume email etiquette.
Use a Robust Subject Line
Here's a fun stat:
Most employers receive an average of 250+ resumes in response to a single job posting. That means when you send your application to a recruiter, the competition will be so palpable you could cut it clean with a bread knife.
That's why your email subject line isn't as basic as it seems. It'll either get the recruiter curious enough to open your email or your application will fall through the cracks.
Here's an effective, customizable subject line example that gets recruiters on the phone in a heartbeat:
Detail-oriented Content Marketing Specialist seeks Editor position with XYZ
Why is it good?
It's personalized, and it doesn't look like a generic email you machine-gunned to the other 10 jobs you've applied for today.
Pro tip: The best time to send your application is on Mondays (between 6 am and 10 am.) That said, if you run into a solid job opportunity on Wednesday, send your resume right away as it's best to apply within four days since the job ad went live.
Address the Recruiter by Name
"To whom it may concern,"
When recruiters see an introduction like that, they don't get particularly excited. A generic salutation shows you weren't willing to walk the extra mile to learn about the company and its HR team.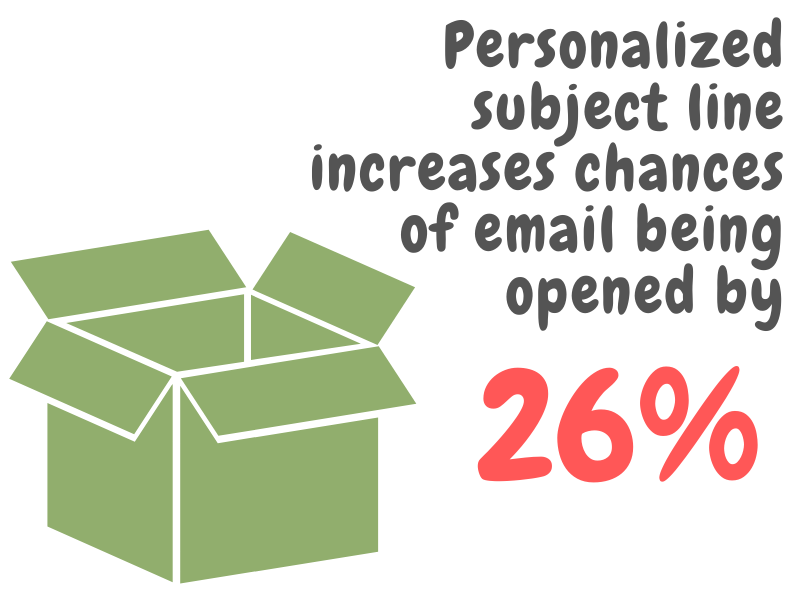 data source: liveclicker
Good news? You can flip things around.
Do some research and poke around the company's site to find the HR professionals that are responsible for reviewing applications. If that doesn't yield any fruit, move on to LinkedIn to see if you can find the company's recruiter. Lastly, you could try the old-school way and use Google to unearth the info.
Once you've found what you need, you're then tasked with finding the person's email address, which generally is no easy feat.
Start by using a browser extension called Hunter. It'll help you find the right email address in seconds. To ensure your email doesn't bounce, use Hunter in combination with an email verification like this one.
Layout Your Value Proposition
Here comes the juicy part - the email body.
Most job seekers think the email body should contain exactly what they've written in the cover letter, but it isn't the case.
Why? During the initial application screening, recruiters don't have time to read resumes and cover letters in their entirety (because of the sheer number of applications they receive.)
So, the best thing you can do is to pen a short and sweet email body that would give recruiters a sneak peek of what you could bring to the table.
Adding a professional email signature is also a great idea. You can link your portfolio to the banner and add your social media profiles.
Need a real-life example of an email body?
Dear [Alice],
I have attached my resume and a cover letter for the [Content Marketing Position] at [Matrix Write].
Having a proven record of [increasing readership and developing skilled writers], I'd welcome the opportunity to utilize my skills and knowledge to help [Matrix Write] maximize its global readership.
I look forward to meeting you in person to share my insights and ideas on how I [managed to drive a 125% increase in engagement with the target audience at my previous company.]
Kind regards,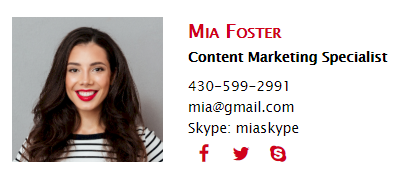 Attach Your Resume in PDF
So far so good.
You've managed to pinpoint the recruiter that will read your application, you've penned a strong subject line, and your email body will make employers bend over backward to get on the phone with you.
Now.
All that's left is to attach your resume to the email. In 99 percent of cases, the PDF format works the best.
That's because most recruiters will want to run your resume through an applicant tracking system (ATS), which is a special piece of software designed to weed out unsuitable candidates on autopilot. In this case, PDF is your best bet because it ensures the format of your resume remains intact. With .doc, there's a chance an ATS will trip over it, and your application will end up in a resume black hole.
So, always save your resume in the PDF format unless the job posting specifies the employer accepts .doc files only.
Conclusion
As you can see, emailing your application to an employer isn't as easy as it might seem.
To max out the odds of success, make sure to:
Come up with a robust subject line to get the recruiter curious to open the email.
Always address the recruiter by name to add a personal touch to your application.
Give the prospective employer a sneak-peak of your value proposition.
Send your resume in PDF, unless the job ad specifically says you shouldn't do it.
Max Woolf
Max Woolf is a career expert at ResumeLab. He's passionate about helping people land their dream jobs through the expert career industry coverage. In his spare time, Max enjoys biking and traveling to European countries.