Images are essential in today's digital world. They draw attention, promote interest, elicit emotions, and make sales. 
But not everyone has time, money, and skills to take photos for a new project or business. Besides, coming up with original product photography ideas can also cause much stress. Since most concepts have been already presented, you need to think outside the box to create content that will surely attract customers' attention. In such cases, photo stock sites can be a real saver. 
Should you use stock photo websites?
Many people say that stock photos lack authenticity, but not all stock photos are bad. They can be a quick, inexpensive, and effective way to communicate your point.
If you are against stock photography, think about the following benefits:
It's a cheap solution for big problems
Imagine that you need to create a new professional looking website or landing page in the shortest possible time and on a budget. It would not be easy to achieve great results without stock photos. 
Customers trust real people
A real person smiling from the other side of the screen is convincing by default. And if you don't have enough resources to take such photos for your project, you need to work harder to persuade people to do business with you.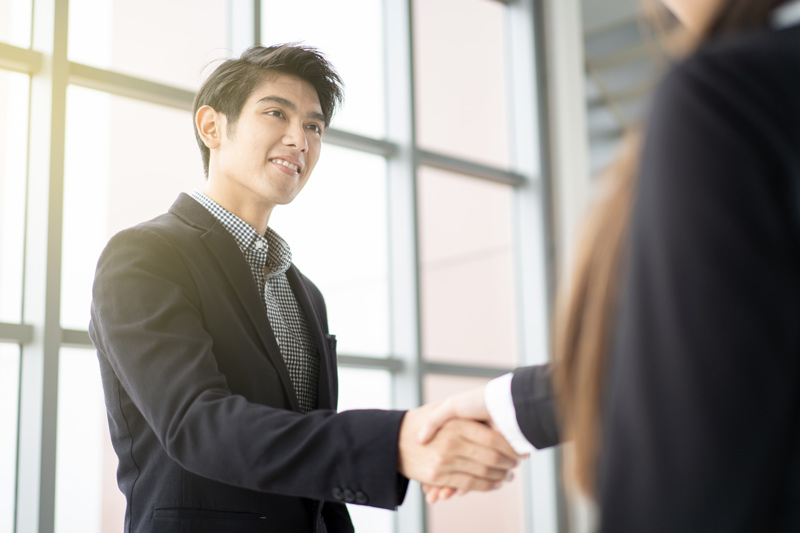 stock photo, source: Freepik
You might also like: "Top 25 Best Website Building Tools For Your New Business In 2022."
How do you choose a stock photos resource?
When choosing a stock photos website, you should pay attention to the following factors:
The more pictures the photobank offers, the more likely you will find the right image for your needs.
Purchase schemes and prices
Prices on photo stocks can range from a few cents to dozens of dollars per photo. Some sites offer wholesale. The more photos you buy at a time, the cheaper you pay per photo. Others allow you to download a particular number of images per month/year.  
Paid vs. free photo stock sites
It is also important to learn what a stock photo license and royalty-free photos are. Plus, understand the difference between royalty-free, rights-managed, and extended licenses.
By law, any content is copyrighted. If you use stock photos without the author's permission, you may have to pay a fine.
When it comes to using stock photos, you can meet a few most common types of licenses: royalty-free, rights-managed, and extended. 
Royalty-free (RF) is the most common type of license sold on photo stocks. When you buy a photo, all rights remain with the author. You can use the downloaded/purchased image only in the resolution, volume, and time frame specified in the photo stock's license agreement. However, such photos can be used many times without additional fees to the author or photo banks.
Let's say you want to buy a license for a particular image but don't want a competitor to use it. In this case, you may want to buy a rights-managed (RM) license. This type of license if more common for large photo banks rather than to microstock. 
An extended license is similar to the royalty-free license.  This type of license is used when the buyer does not fit into a regular royalty-free license's limitations. This usually happens when the photo is used for commercial purposes (printing on postcards, T-shirts, posters, etc.)
All right, let's move on to the photo stock sites list.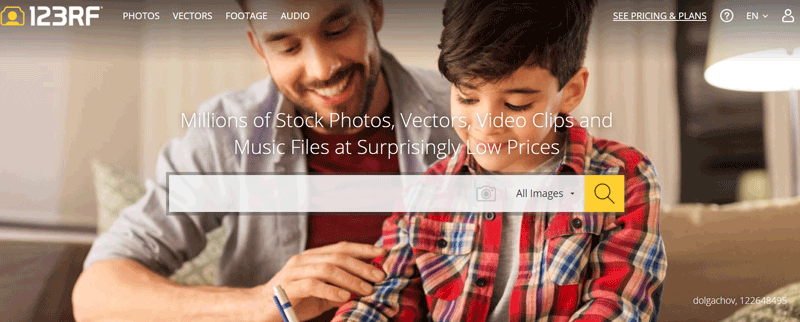 123RF is one of the most inexpensive stock photo sites with a solid library of images. As of today, it's more than 3 million images. Popular categories include Family, Children, Healthcare, and Business.
The service has several search methods: by category, keywords, image type, etc. Also, it is possible to edit a photo before downloading it. 
The 123 stock photo site is translated into the most wide-spread languages such as French, German, Russian, and many more.
Prices start at $1.13 per credit. For regular customers, it would be more advantageous to consider a subscription. In this case, the price for one image will start at $0.53.
Pricing model: On-demand credits or subscription plans.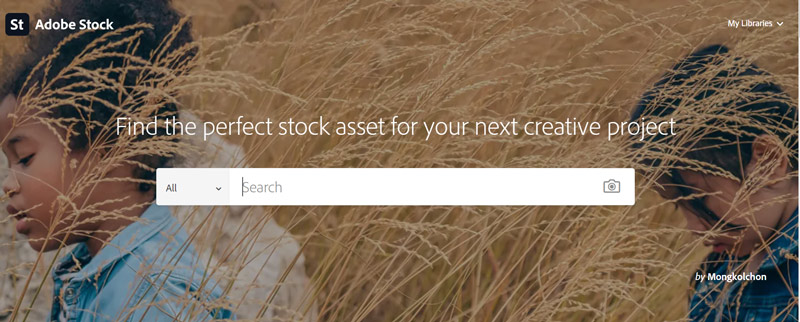 This photo stock offers graphic content of almost any format to enhance your next creative project. As of today, the number of works exceeds 1 million and is continuously increasing. The most popular categories are Business, Religion, and Hobbies. Unlike a number of sites, Adobe Stock doesn't allow using images with standard and enhanced licenses on anything you are going to sell. 
One of the nicest features of Adobe Stock is the ability to upload your image and letting the system find similar options for you. 
Pricing model: The price starts from $30 for a package with ten photos or other content.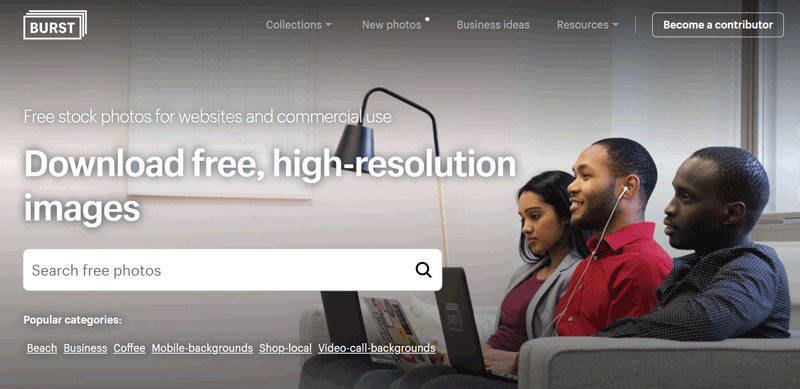 Burst photo stock contains lots of quality images for commercial purposes. There are 28 categories to choose from. Those include Landscape, Education, Nature, Animals, Beauty, Business, Cinemagraphs, and more. All photos are royalty-free. They can be used for web publications, magazines, product packaging, business websites, promo materials, personal blogs, and social networks.
The great thing about Burst is that you can download photos even without registration. 
Pricing model: free.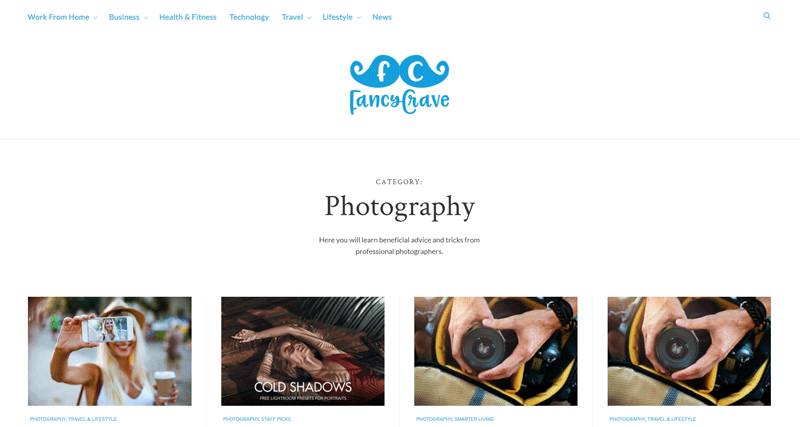 Fancy Crave is owned by a commercial photographer who likes traveling. So, here you can find free images related to travels, lifestyle, animals, nature, architecture, and food. The site also upsells premium packs.
Pricing model: free and premium packs.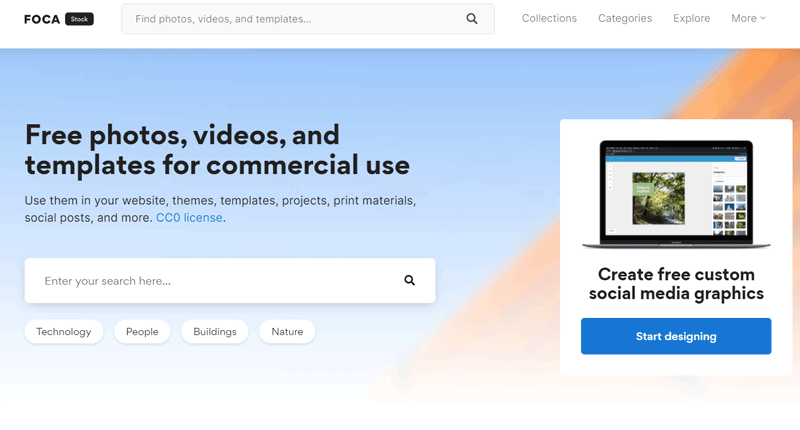 Choose from high-quality photos, videos, and templates. Users can download these images for free and use them to create blogs, websites, themes, templates, print materials, and social media posts.
Pricing model: free.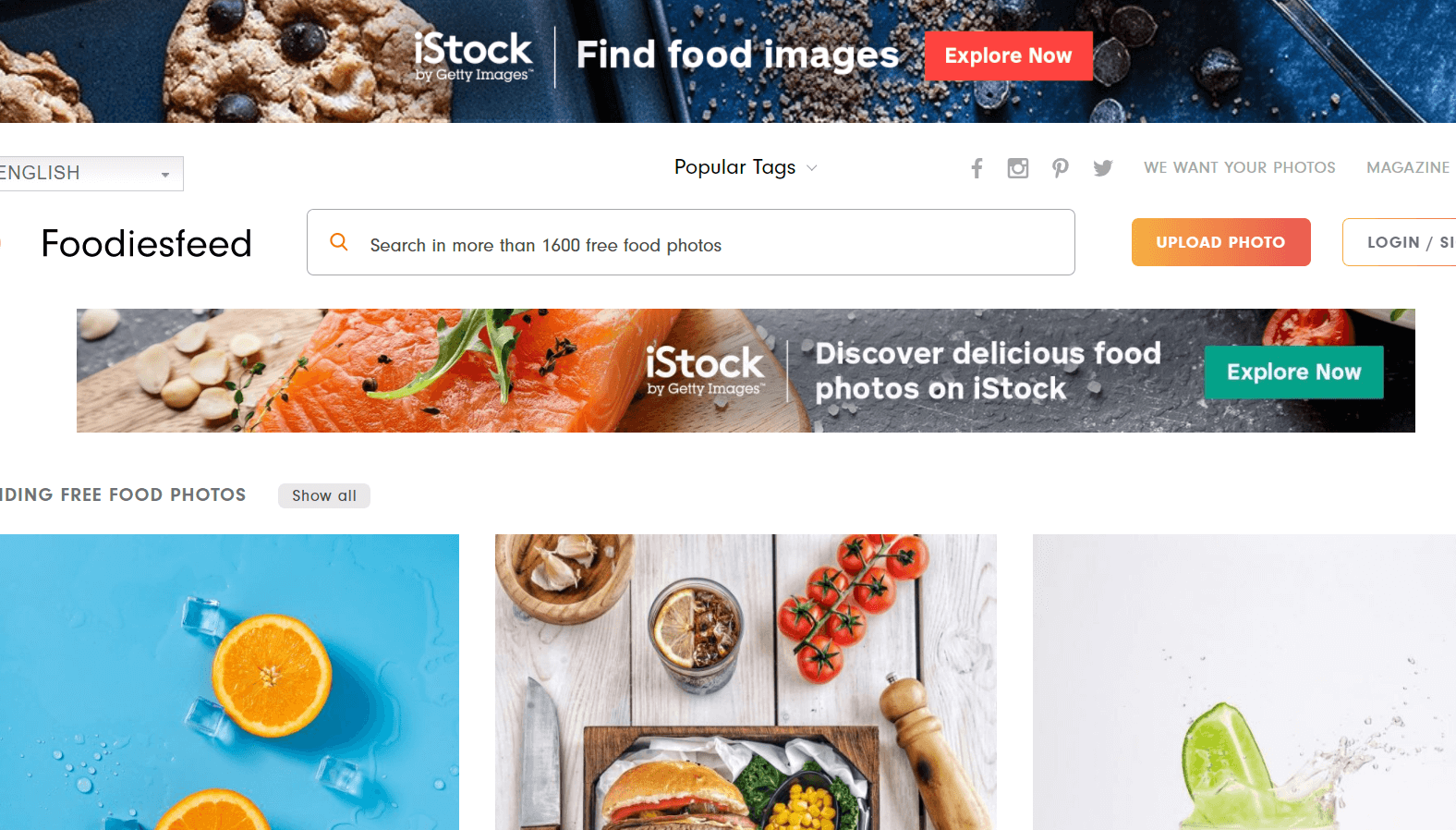 This is a fantastic resource for visually appealing free food images in high resolution, which can be used to design a website or blog on cooking/health/nutrition. You can search by category, popular hashtags, latest, trending, and featured photos. 
Pricing model: free.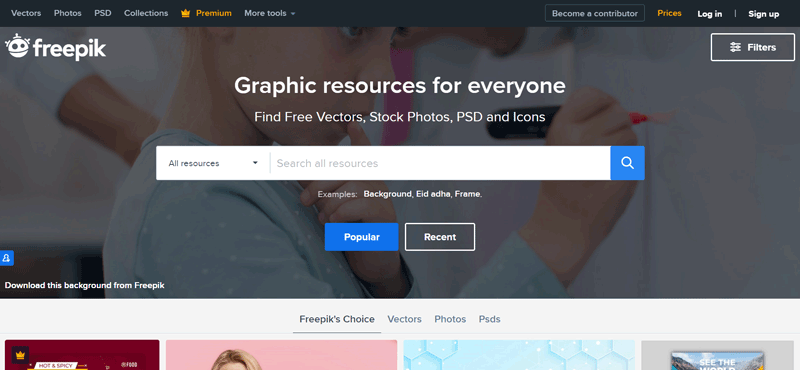 The website offers free vectors, stock photos, PSD, and icons. However, non-registered users are only allowed to download three images per day. If a user wants to extend this limit to ten downloads per day, they need to register. Also, pay attention that most options require a premium plan, which is also limited to a hundred images per day. 
Prices start at $11.99/month.
Pricing model: free and premium subscription plans.
They also manage Videvo, a video stock site that provides free and premium video clips, templates and other assets. If you're looking for royalty-free stock footage to use in your project—Videvo is the perfect place to start!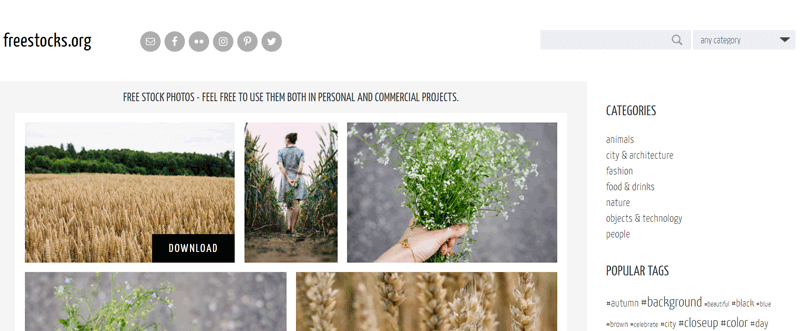 It's a relatively small yet easy to use photo stock site. All images are free and available for download for non-registered users. It is possible to search by category (Animals, Nature, Architecture, People, Technology, etc.) and keywords (#black, #summer, #woman, #celebrate, etc.)
Pricing model: free.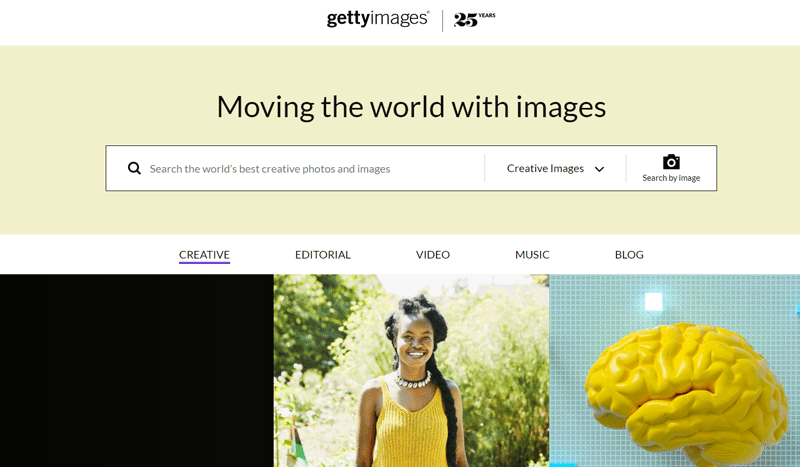 The photo stock offers free stock images, as well as paid photos and audio materials. The most popular categories are photographs of celebrities, politicians, as well as images of the natural landscape of different countries. The unique feature of the resource is the availability of unique photographs of celebrities and media persons.
You will pay from $150 per download if you decide to buy premium images. Getty Images has no daily or monthly download limits.
Pricing model: free or various types of packs that don't expire as long as the user signs in at least once a year.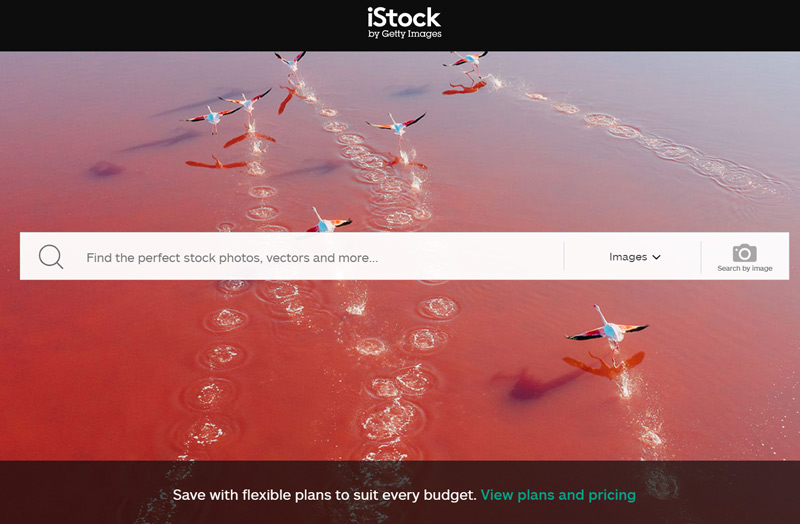 The resource contains both traditional and vector illustrations. The most popular categories include Landscape, Nature, Technology, and Science. Prices start at $9.99 per download, but you can save money if you need more images and choose to subscribe for a monthly plan. Ten images will cost you $24.90. 
Pricing model: pay for one image/image packs or choose annual and monthly subscriptions.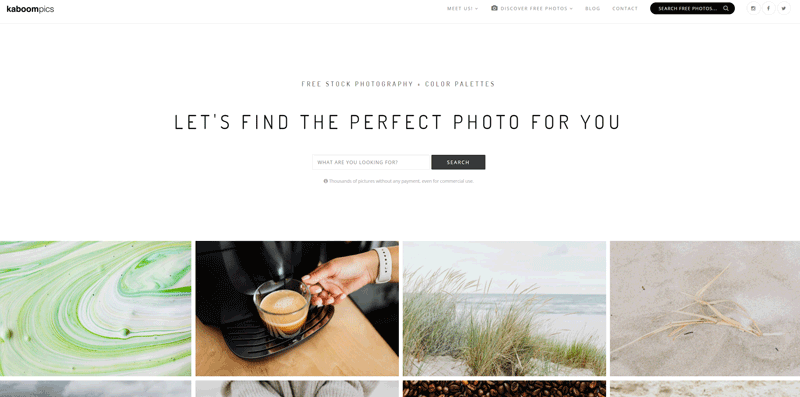 KaboomPics is one of the best stock photo sites for designers and social media managers. It's full of high-quality, aesthetic photographs and photoshoots. All are created by a talented designer and photographer, Karolina Grabowska. Her library contains over fifteen thousand free images. You can search by categories, mode, orientation, color, keywords. On top of that, every image goes with a color palette generated from the photo, which is very convenient if you need to plan your feed on Instagram or other visual social media. 
Although all images are high-quality and literally scream "social media," some categories are overrepresented, and others lack variety.
Pricing model: free.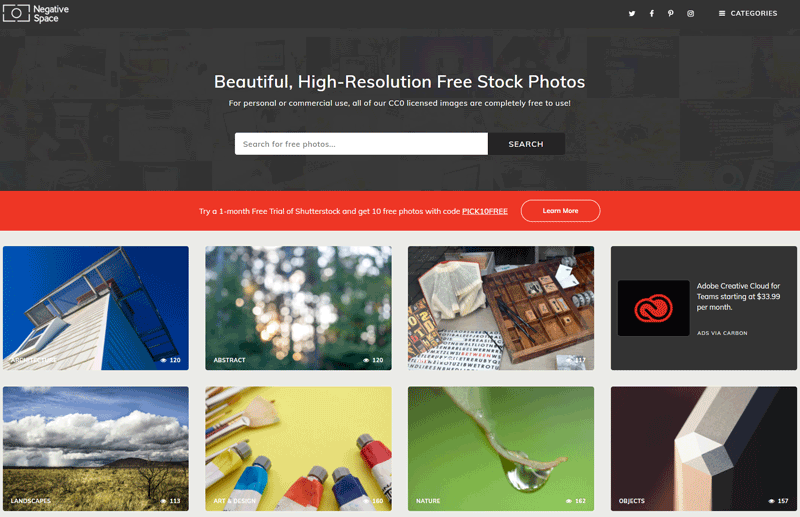 It's a pretty simple photo stock website with lots of free images of various themes such as Business, Architecture, Animals, Nature, Space, Technology, Sport, Music, etc. All the photos in the collection are gathered from contributors after a process of portfolio submission, so high quality is guaranteed. 
Pricing model: free.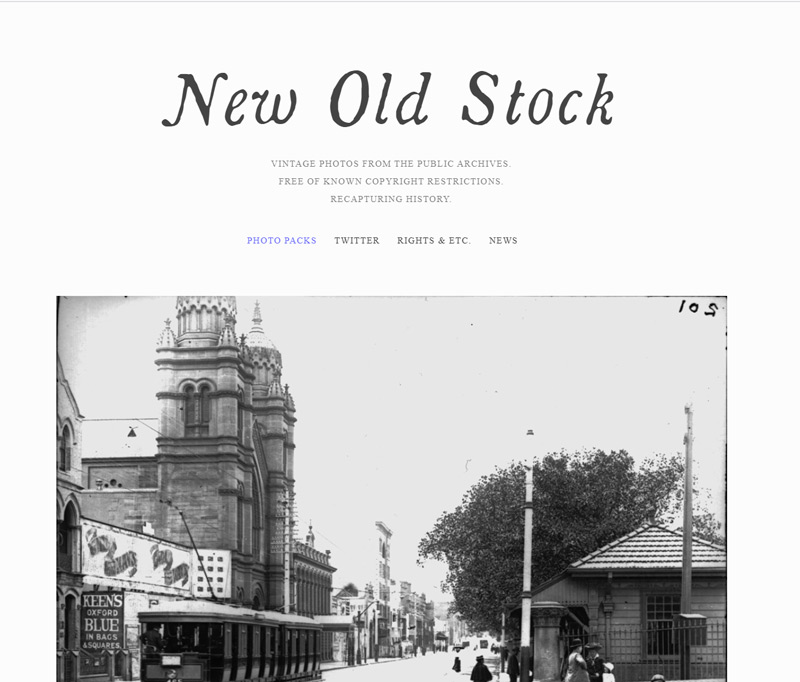 This resource is good for those looking for historically relevant and appealing vintage images. The New Old Stock collection counts about two thousand works. Pay attention to the variable licensing options: not all pictures are allowed for commercial use, some require a link back.
Pricing model: free.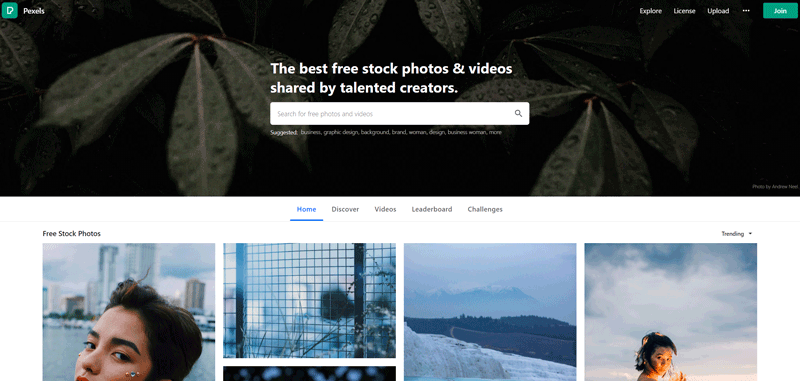 Pexels offers more than 150 collections of photographs of various resolutions on various subjects. Thanks to this variety, each user will be able to choose content for their needs and requirements. Search by categories, keywords, or authors is possible. The most popular categories are Space, Architecture, Animals, Fitness, Cafes. Pexel's database contains more than 200 thousand photographs.
Pricing model: free; You can support authors by making a donation.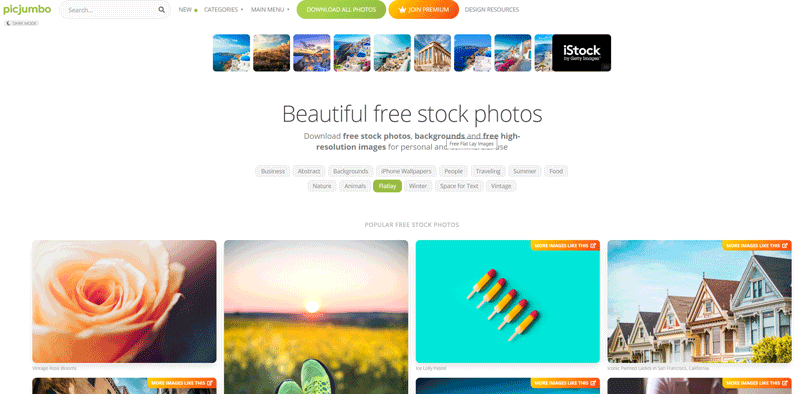 It is another small yet amazing website created by a professional photographer. The Picjumbo collection counts over three thousand free photos covering various popular topics such as Love, Nature, Food, Business, Architecture. All images are high-quality and commercial-ready. 
Pricing model: free, or you can become a member of the Picjumbo premium membership to get instant access to their full library and all newest collections.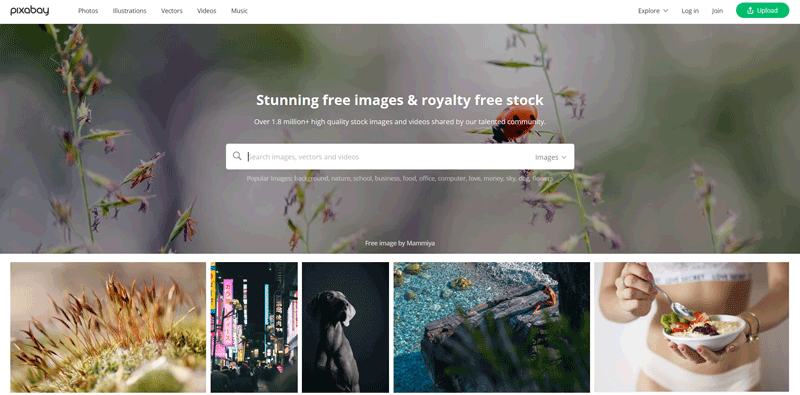 Pixabay is also awesome for free stock photos. The resource offers images, illustrations, videos, and even music. The search is systematized by words or topics. And it saves time. Registered users have access to such functions as comments, mark in favorites, and download. You can also select your favorite authors and subscribe to their profiles to be the first to see their new works. 
The great thing about Pixabay is that it's available in 25 languages.
Pricing model: free; You can support authors and Pixabay by making a donation.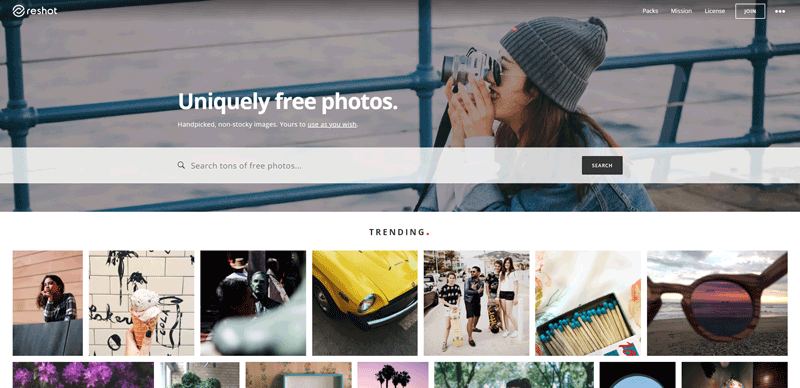 The Reshot concept is focused on handpicked, non-stocky images that are great for print and other artistic projects. All images are free to use, and users can even download quick image packs just for spreading the word about Reshot with a simple tweet.
Pricing model: free.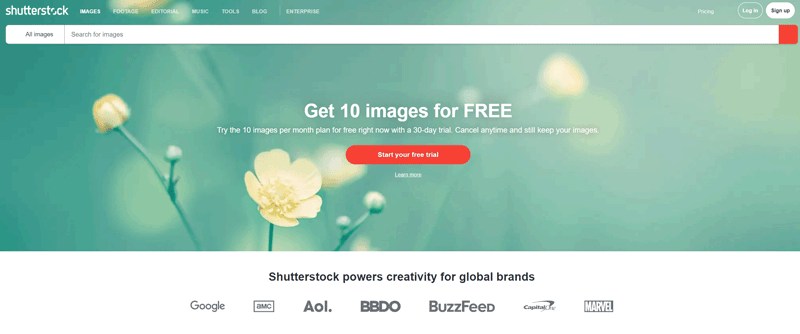 This paid photo stock is an excellent solution for those users who need high-quality photo content in large volumes. The site counts about thirty categories, such as Business, Art, Celebrities, Animals, Education, Healthcare, Religion, Science, Sports, Technology, and more.
With more than 300 million images from all over the world, the service is one of the leaders in the niche. There is also a daily update of audio and video materials.
However, keep in mind that Shutterstock isn't the best option for one-time purchases. The price ranges from $49 for a package of five images. Or you can pay the same money and download ten images for a month.
You can also download ten free images with a risk-free trial.
Pricing model: a standard license or on-demand packs.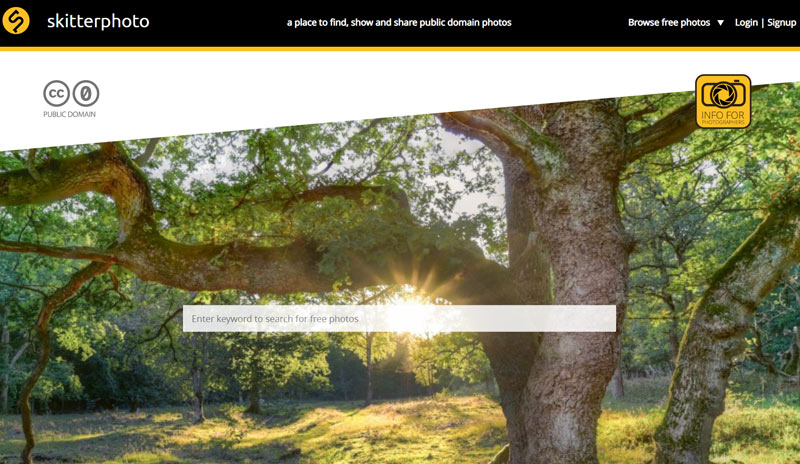 Founded by two amateur photographers, Skitterphoto quickly grew into a nice resource with a decent amount of photographs covering such themes as Business, Architecture, Animals, Travel, Music, Transportation, and more. All photos are free to download and can be used for both personal and commercial purposes without asking permission.
Pricing model: free.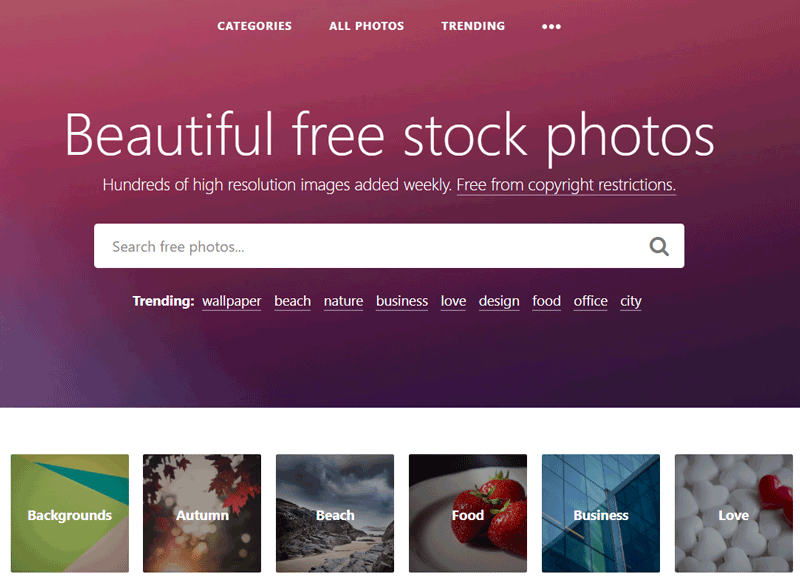 Another large, free photo stock website founded by developers of a popular graphic design tool Snappa, is called StockSnap.io. Here you can find tens of thousands of high-quality images covering a wide range of popular topics such as Business, People, Computer, Office, Travel, Design, Money, Fashion, Health, Social Media, and many more. All photos are taken in an authentic, modern, and very trendy style. 
Pricing model: free.
Conclusion
Are you struggling to create great photos for your next project? Have mediocre photography skills? Tight on budget?
Fortunately, there are many photo stock websites where you can get quality images that match your needs. 
Even better news: you don't have to waste your valuable time for endless photo stock search.
We have compiled a list of free and paid online image sources that have photos for personal and commercial use. Enjoy!
You might also like: "12 Tools to Improve Your Content Marketing Management."
Ostap
Ostap is a marketing professional (PMM) with 5+ years of experience in the software industry (B2B and B2C). Having worked with email marketing products and services, Ostap has a deep understanding of various email marketing strategies and solutions.