When you google your name, what do you see?
Does the result represent what you want to be known for?
If it doesn't, then you need to work on your personal branding more persistently.
It will bring you money, recognition, a career full of perks, a dream job, confidence, and more.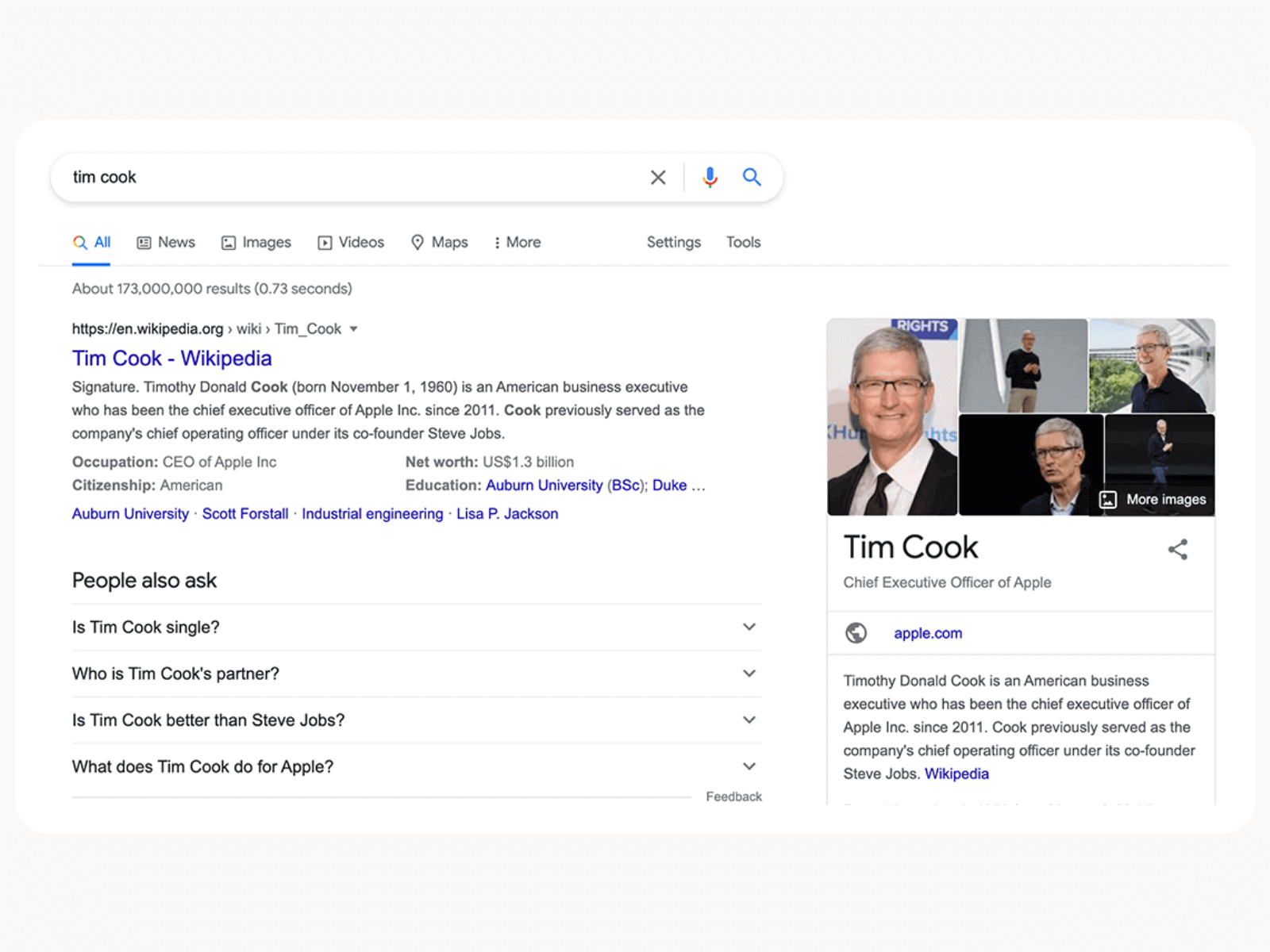 In this definitive guide, you will find everything you need to build a perfect personal brand.
Let's dive right in.
What Is Personal Branding?
Let's start with the basics. A personal brand is actually quite the same as any brand (of a company or a product). It is how your audience really perceives you.
And personal branding is the practice of promoting yourself to the audience.
Why Should You Build a Personal Brand?
There is no doubt that your personal brand is the key to success in today's world of heavy competition.
There was a time when people went to the shop for the thing they needed or when employers hired candidates with good CVs.
In 2023, we all are making our buying and hiring decisions based on the brand of a person behind a product or service.
We want to be sure that the person backing the product has a reliable personal brand and authority in the industry.
So, is a personal brand really important?
Yes.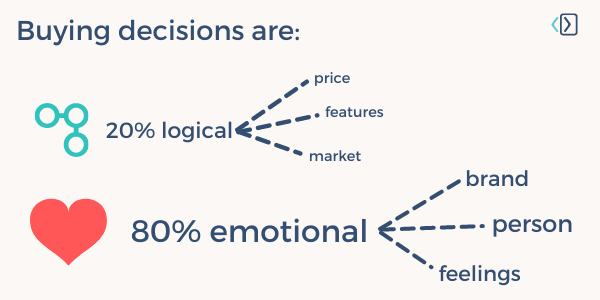 It allows you to highlight your strengths and passion. It helps people feel like they know you better, which means they trust you more even if they never met you.
How to Define Your Brand Identity?
You could be the most talented person at something, but yet it wouldn't even matter if you don't have a personal brand identity that reflects that.
So how do you actually build a personal brand?
It starts with answering some questions and understanding the importance of having things like a target audience and personal branding strategy.
Here are the three essential steps:
Step #1: Understand your personal brand definition
Try to answer the question on how you want to look in the eyes of your audience. Who are you? What do you do? What work do you want to highlight? Which of your skills can you use?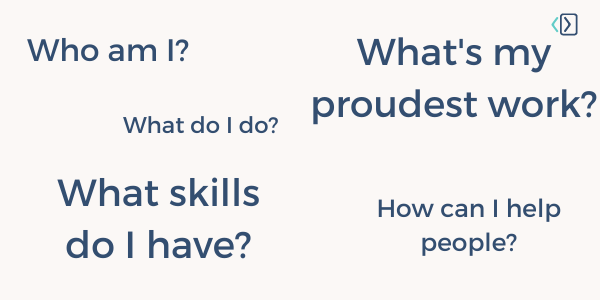 Step #2: Define the personal branding target audience
It's almost impossible to serve people effectively if you don't know who they are and what they want in life. Find out what their biggest aspirations and fears are? Think where they hang out the most.
Only when you know the answers to these questions can you base your core message on how you can meet their needs and expectations.
Step #3: Build your personal brand strategy
A personal brand strategy is a plan utilized by an individual to achieve a particular image of themself in the minds of prospects and customers.
When you have a cohesive brand strategy in place, you can communicate with your audience more clearly. And the more clear and consistent your messaging is, the more chances you have to attract and maintain loyal customers.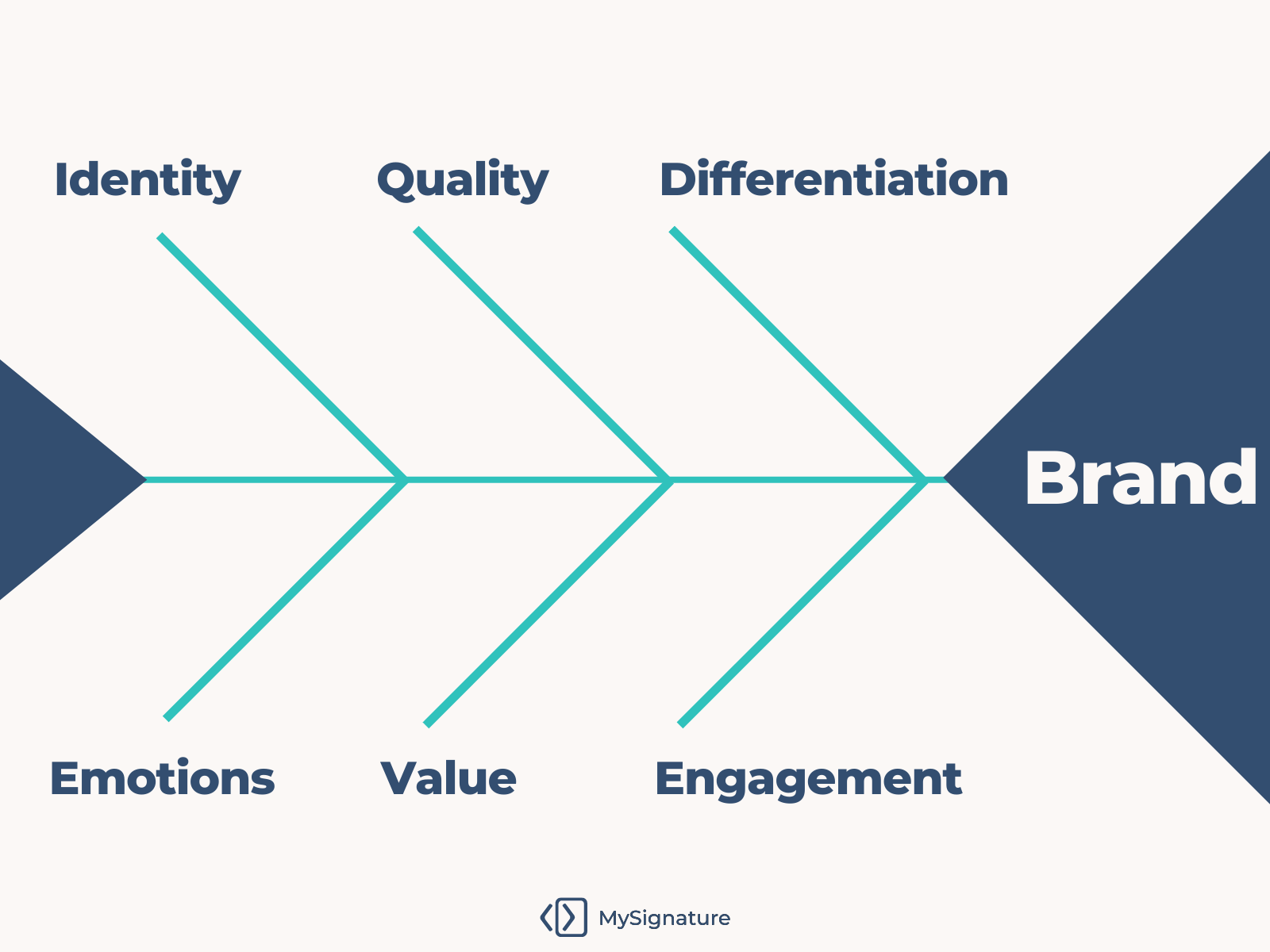 The strategy may include building your platform & borrowing others so you can be found (a website, social media, etc.); spreading your message with the world (content strategy, collaborating with influencers, speaking at events); selling to your audience who desperately need your help, etc.
What Are Key Elements of Personal Branding?
On the technical side, you need to decide on a consistent color scheme, fonts, icons, and graphics. And you should definitely use this stuff everywhere. So it should appear on your website, social media, in your email signature , and anything printed.
Now, let's walk through the essential elements you need to build a successful personal brand online.
Social networks
Everyone is hanging out on social networks now. So start with platforms that are appropriate to your line of business or area of expertise. LinkedIn and Twitter might be the best ones to get started with, but having a Facebook business page and Instagram may also be important.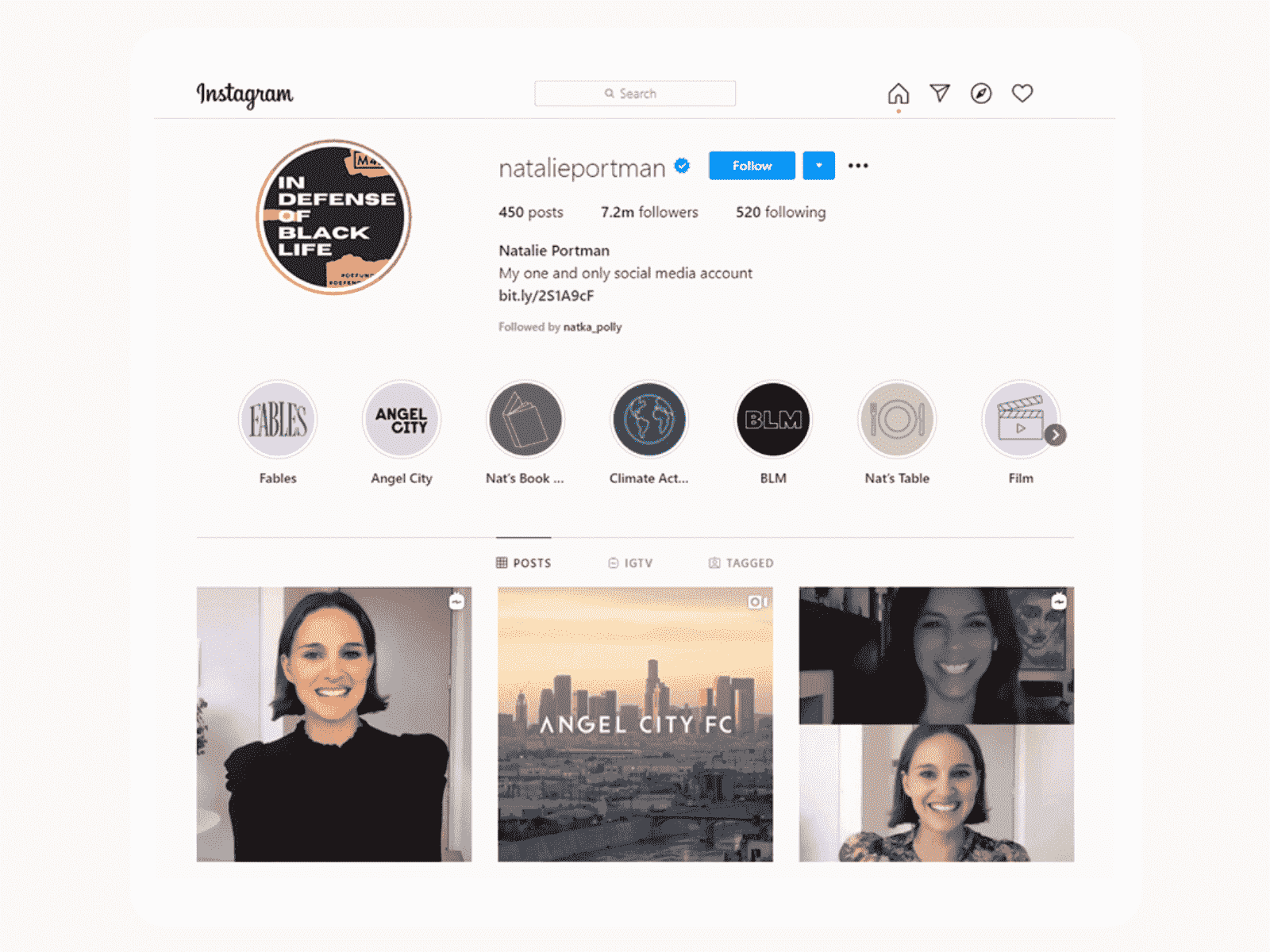 Ensure consistency in your personal brand voice, image, and tone. All your media should look and sound like you.
Website
Of course, social media is important for building a personal brand, but having a professional personal website is essential. This puts you in the creative driver's seat and gives you the ability to communicate with your audience beyond the restrictions of social media sites that come with layout and character limitations.
Email address
Buy a professional domain name and create an email account for yourself — for example, [email protected].
Email signature
An email signature should become your visiting card of 2023. This is like a printed business card. But the latter is old-school and rarely used, especially in the times of the COVID-19 pandemic. Now we all send emails, so have an email signature that stands out from the crowd, and you are on a roll.
Consider putting your photo in the signature along with all your social media accounts. This way, your message will stand out on a pitch.
Try an email signature tool to get everything done right.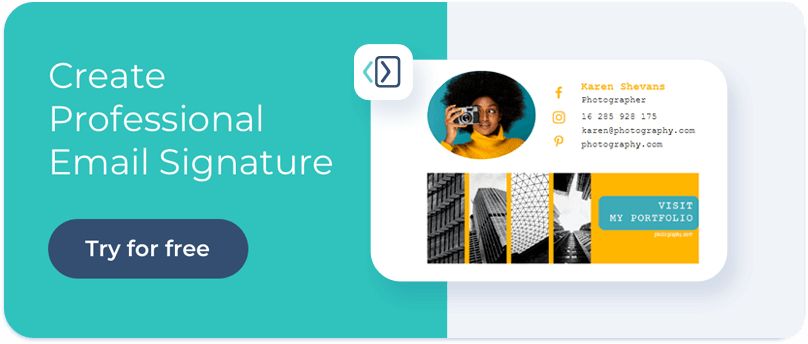 Your personal branding image will certainly skyrocket after this.
You'll love our email signature branding guide. Check it out!
Branded colors
Define the сolors you will use on a website, business cards, presentations, clothing items, etc. Ask yourself what color is associated with your brand?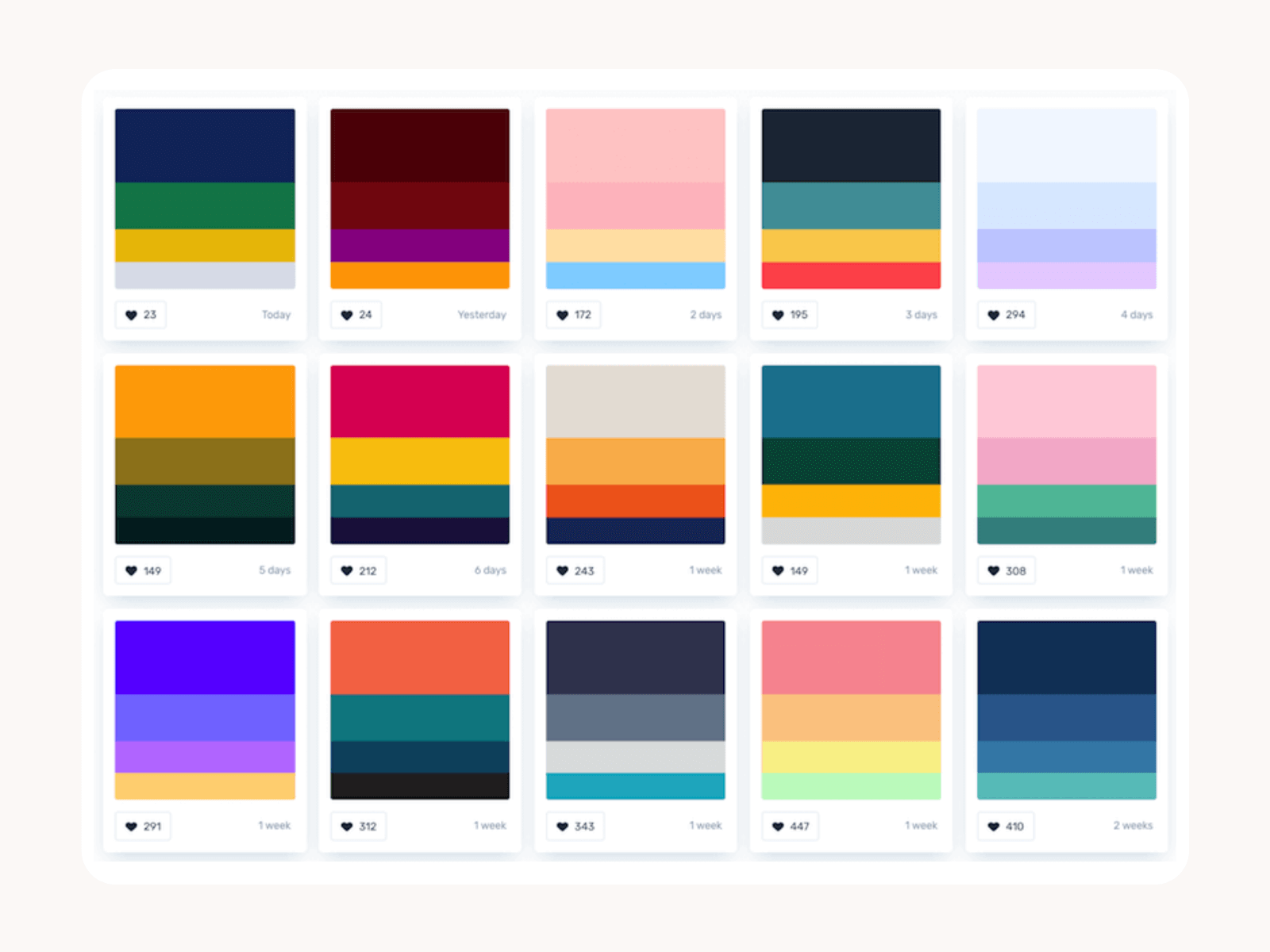 data source: popsop
For example, if you are having a minimalistic blog about eco-friendly living, then perhaps you would use white and light green. And if you work in a company that provides the city with clean drinking water, you would certainly opt for blue.
Personal logo
Design a logo that imbibes the values you stand for. And try not to treat it just as a design element. People will later associate you with this tiny thing.
Fun fact: We are all familiar with the well-known Apple logo with a bite in the side. Although many people thought the logo had something to do with Alan Turing, the father of computer science who died because of a cyanide-laced apple, the story is far less grand. Steve Jobs simply liked apples and thought a small Apple logo could be confused with a cherry. That was a real reason for the bite.
But not everyone is lucky like Apple to get such recognition. So treat your logo seriously and don't change it all the time.
Blog
Use your blog to show your expertise and personality. To be loved by the audience, you shouldn't turn it into a gold mine of information. Don't be afraid to take the opportunity to write about something personal. People will know you better and start trusting you.
You can make your life much easier and save time by using personal branding tools.
Building a successful personal brand doesn't happen overnight because it can't come from just having a beautiful Instagram feed or a stylish website. Instead, it's about what you do every single day so that people start to know who you are.
Let's look into a few more moments.
How to Create Visual Identity in Personal Branding?
When it comes to being memorable, you can convey your uniqueness with the help of visuals, too.
People are facing thousands of brands every day. More than ever before, businesses and influencers try to get noticed and stand out from the clutter of numerous logos, colors, and other visual elements.
Clear and consistent visual identity design helps build recognition for influencers, businesses, and their products, which increases the value of their brand and, ultimately, their earnings.
Develop a tailored font and color palette. If your personal brand centers, for example, on traveling, freedom, and lifestyle, nice green and orange colors peppered through your website might be more appropriate than a serious black and white palette.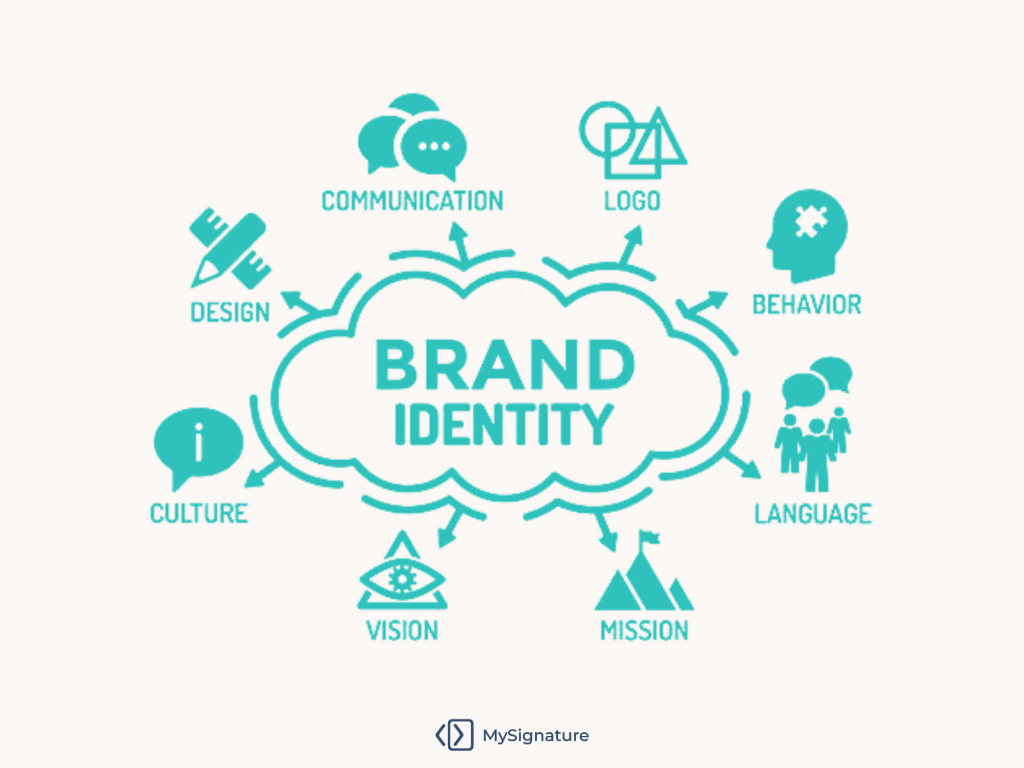 Visual identity vs. brand identity: learn the difference.
How to Use Content Marketing for Personal Brand?
The essential thing to remember when working on your content marketing strategy is to remain authentic no matter what.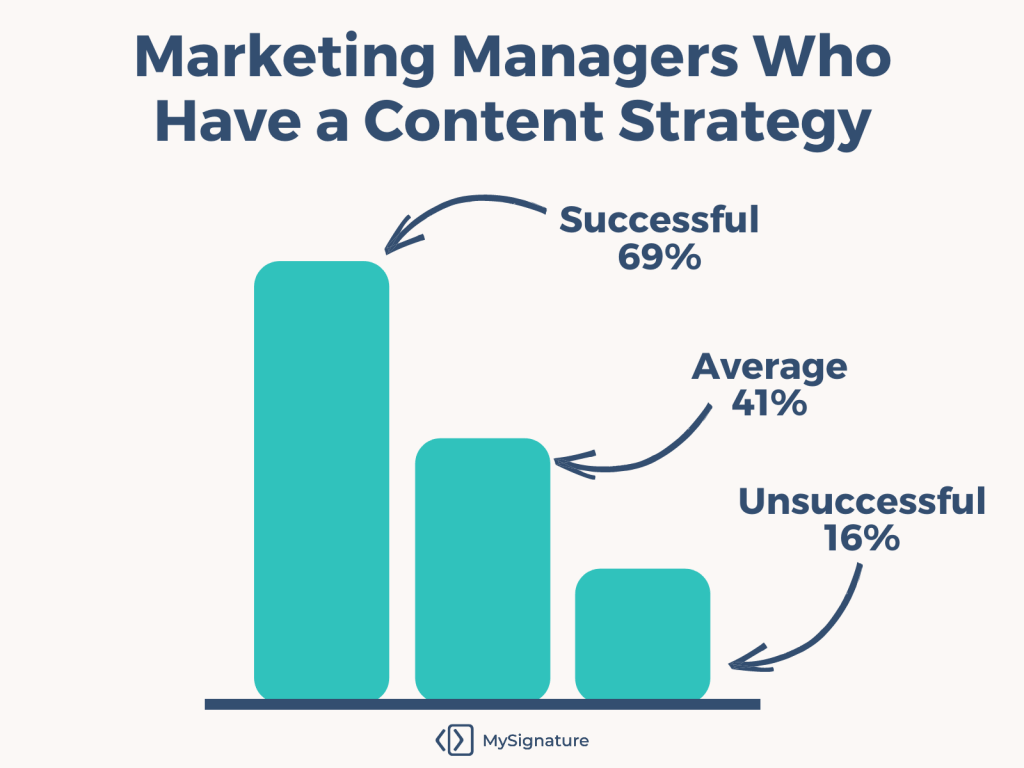 Your audience can easily feel if you are trying to be someone else and translating someone else's values.
Everything you say, do, and write should be aligned to your personality and the things that you are passionate about. Identify your area of expertise and focus on it.
So, once again: your personal brand is all about you, so be yourself.
The next essential step to creating your content strategy is identifying your goals.
What do you want to achieve?
Do you want to sell more products or become a leader in your niche?
Then divide these goals into small steps.
For example, to sell more products, you will need to drive more traffic to your website with the help of valuable, high-quality content, get people to sign up for your newsletter so you can market to them, etc.
Knowing these goals will help you understand what steps you need to take to achieve the desired result.
For example, to drive more traffic, you need to write at least one quality blog post per week.
However, writing on behalf of yourself doesn't mean constantly writing about and for yourself. You should learn more about your audience first. Once you know who they are and what they are struggling with, you can easily tailor your content towards them and get results.
How to Build a Personal Brand on Social Media?
Building a strong personal brand on social media is essential these days. Social networks are a weapon of mass destruction and construction. It is the best tool to convey your mission and vision. Your opinions. Your ideas.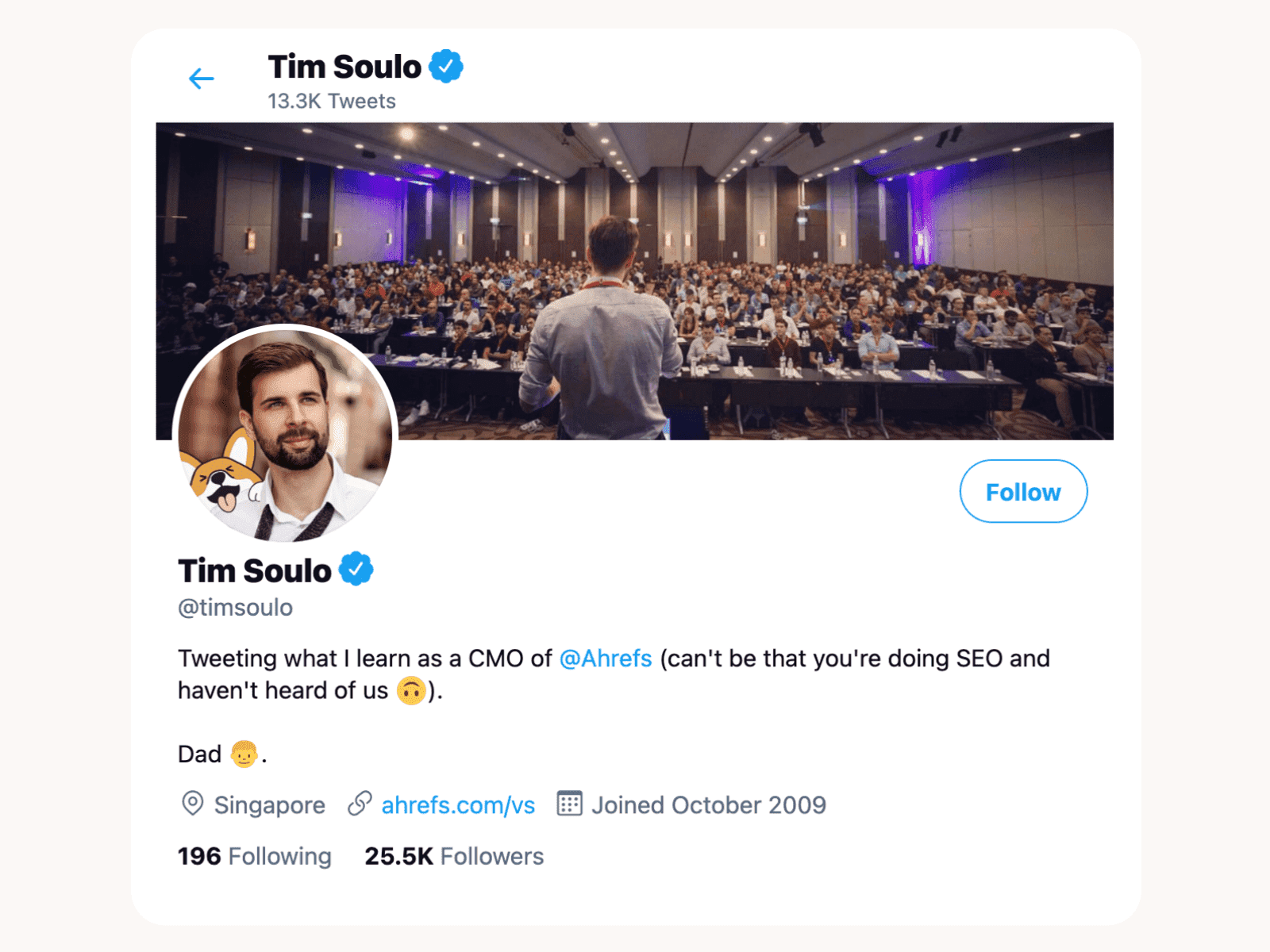 However, keep in mind that every social network has its own audience. And each user has their own expectations for the content they want to see on the platform. If you choose to post the same things on each and every network, you might be wasting a lot of time. Content that went well on Facebook may perform much worse on Instagram.
Can You Monetize Your Personal Brand?
Many people get awesome ideas and turn those into blogs or podcasts. Some just want to have fun with it. But building a personal brand takes work, so it's okay to want a reward from it. Obviously, it's a lot more fun when you are getting paid for sharing your thoughts, ideas, and value.
So what are your options? What do you need to do to monetize your personal brand?
The most popular monetization methods ideas include selling eBooks, paid collabs with brands, personal coaching, creating online courses, and earning some money from YouTube.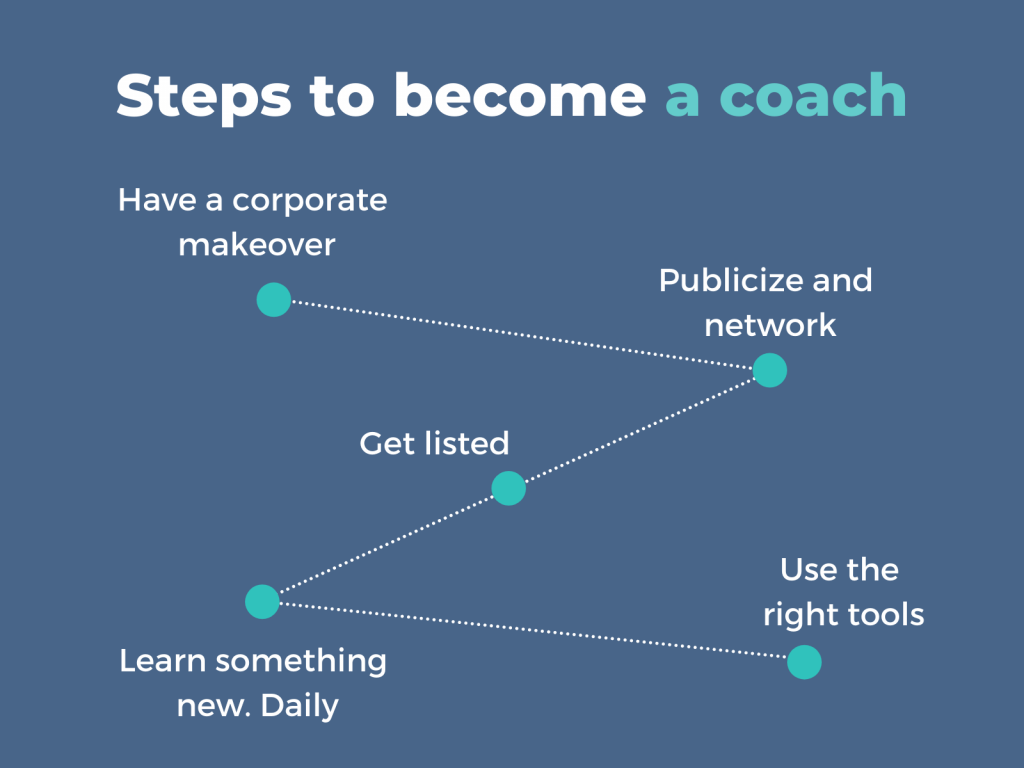 Examples of Personal Branding
Now that you have learned a lot about personal branding, it's time to get inspired by some awesome personal branding examples.
Neil Patel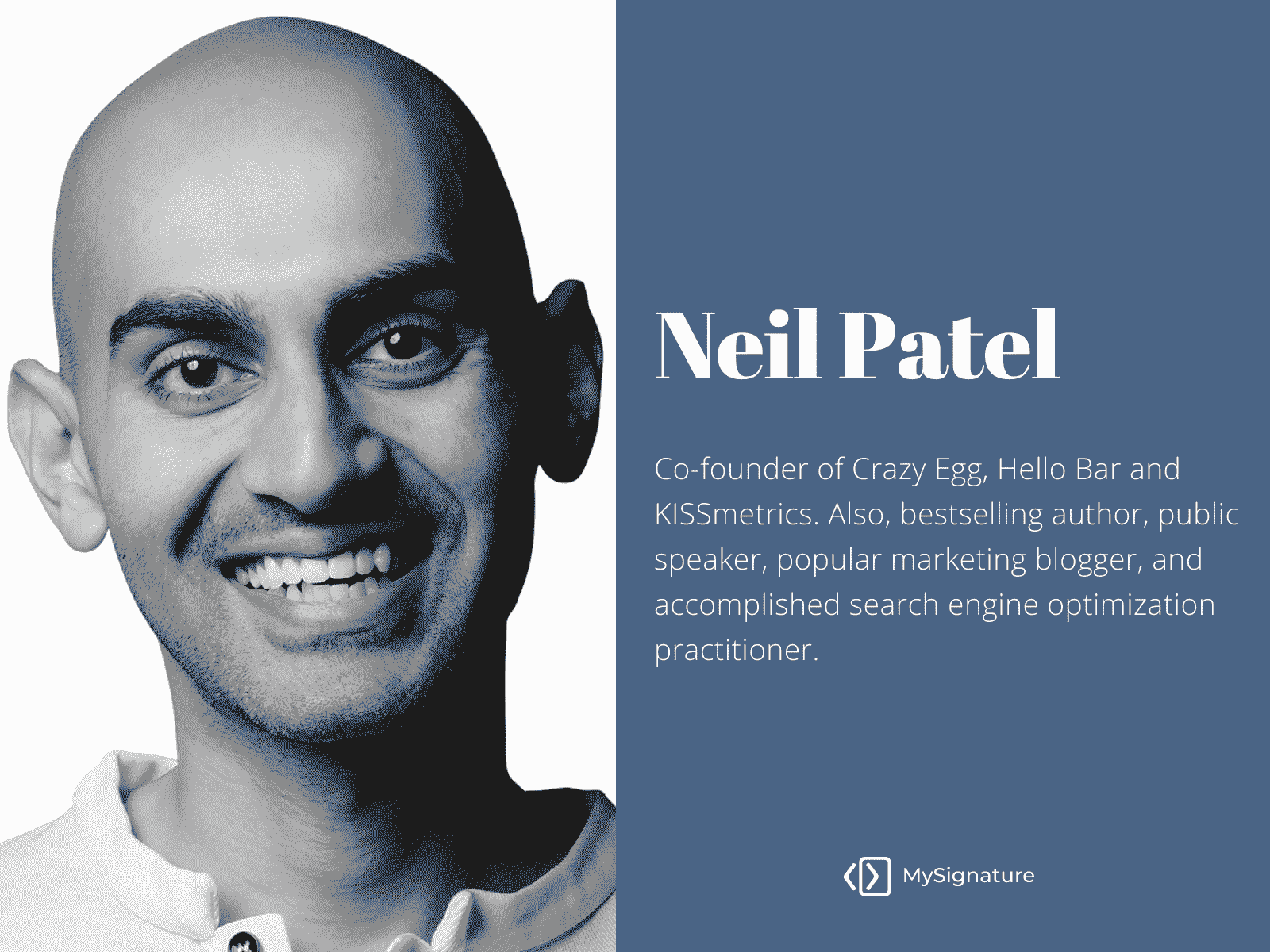 Neil is a marketing expert whose face can be recognized even by people that don't deal with marketing at work. Because they are striving to grow their personal brands on social media, they read Neil's blog.
He also co-founded a few big brands and is known as a bestselling author, public speaker, and top SEO expert.
What to learn from Neil Patel?
The ability to cooperate with other influential people. In his posts, Neil recommends backing up your content with quotes of experts in the field you are talking about. After that, you need to email them to let them know that you linked out to their content. Don't be afraid of asking them to share your post as well.
Being everywhere. Speaking at events, contributing to top resources, building profitable online businesses, etc. People want to see you, remember your face, and build an emotional connection.
Caring for people genuinely. Neil always responds to comments and shares tons of valuable information for free.
Sarah Jessica Parker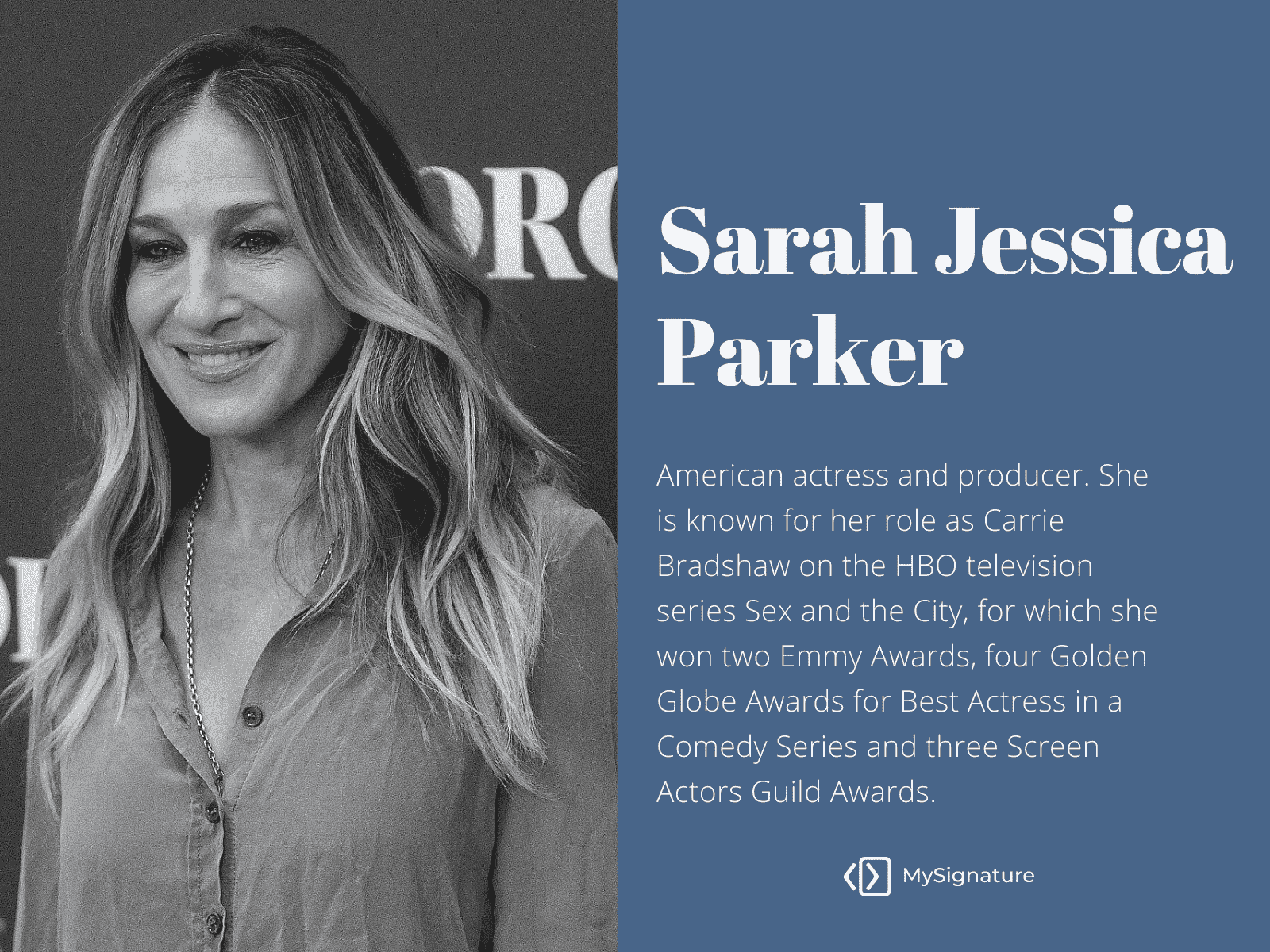 She is a famous American actress who is probably best known for her role in the romantic comedy-drama "Sex and the City." Despite being so popular and loved by the audience, Sarah was often described as unsexy and ugly by the press and haters. However, all these attacks didn't stop her from inspiring women of all ages not to give up when everything goes wrong and not to be afraid to have their own style. As a result, she is now associated with fierce fashion and autonomous women.
What to learn from Sarah Jessica Parker?
Being authentic. Remember we mentioned how important it was?
Negotiating cool collaborations (Manolo Blahnik, Intimissimi, Gap, and many more).
Michelle Obama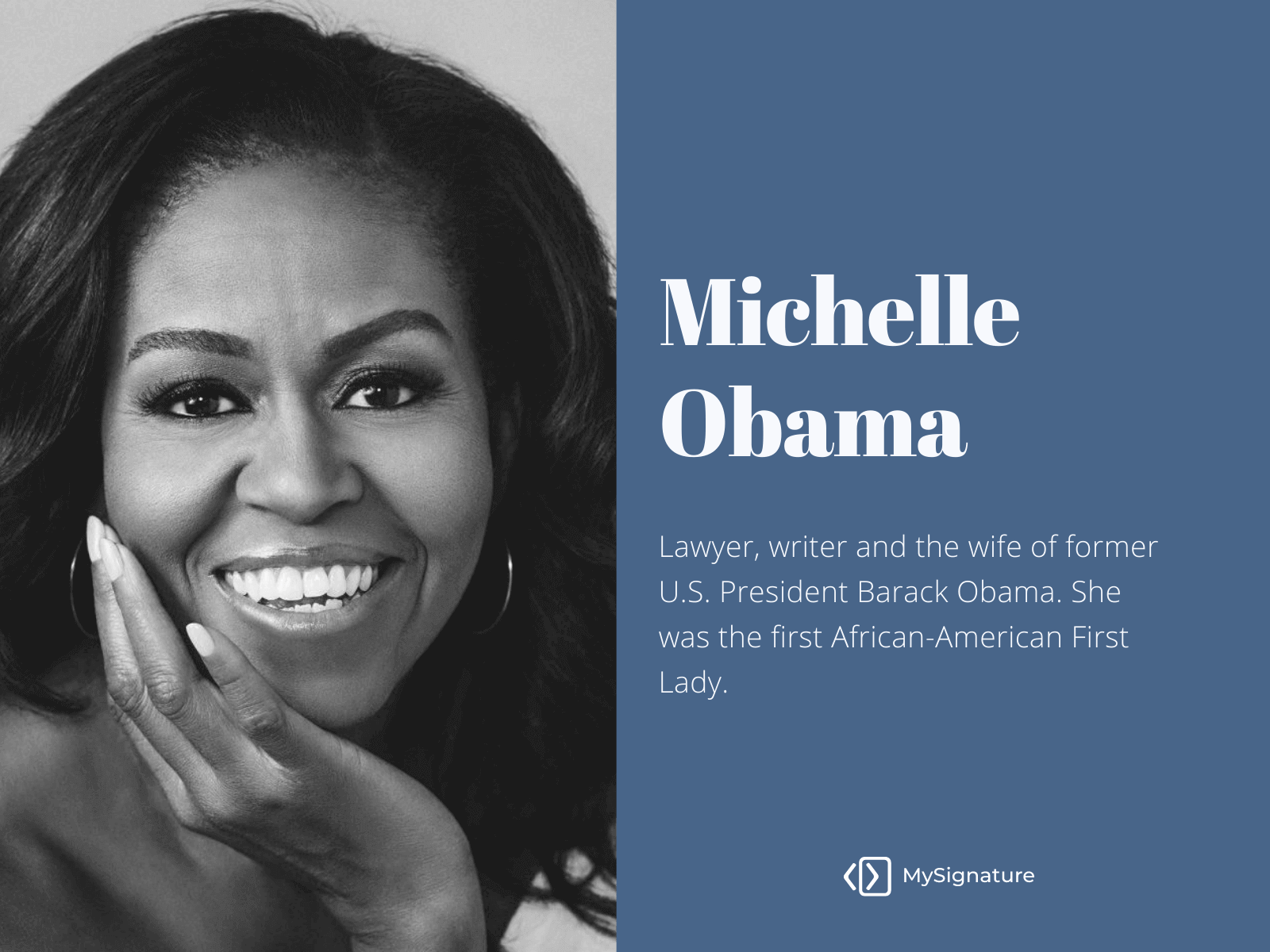 Even now, when Barack Obama is no longer a President, his wife and former First Lady Michelle Obama still has a great reputation and influence.
During her life, she has worked as a lawyer and vice president of a hospital. In 1993 she quit her job to help establish a national community service program called Community Allies Chicago. This non-profit organization helped young people build meaningful careers.
People love Michelle for her authentic character that makes her relatable and accessible. Like an ordinary woman, she likes to meet with her girlfriends and eat french fries. She isn't afraid to look funny. This shows she is a human.
What to learn from Michelle Obama?
Building a personal brand on your real and authentic self.
Marketing yourself as a regular person. People will connect with you on an emotional level easier.
Following your passion. Most of Michelle's professional life is focused on the things she really cares about.
Final words
Being just a professional in a specific niche is no longer enough to found a successful startup, build a career, or become an online influencer. These days, if you are ambitious, you should pursue your own image and reputation. You need to have a great personal brand if you plan to get ahead in life.
Of course, it can take considerable time and energy, but hopefully, this guide will get you in the right direction.
Nick
Nick is a professional content marketer and writer at MySignature. He has been working in digital marketing for more than 5 years.