Gmail has turned 15. Much has been achieved during this time and Google still keeps doing much to improve all its products, including the email platform. So, Gmail celebrates its birthday this year by introducing a good selection of new features. Let's discuss all of them one by one.
"Gmail has evolved a lot over the past 15 years. Before we blow out our birthday candles, here's a rundown of new features coming your way" Google
Schedule Send
This feature must have been one of the most expected implementations in Gmail. They have made it easier for users to send important emails right at the needed time.
Feature benefits:
This new Schedule Send feature is really helpful if you work with people from different time zones.
You can just write your email at night while you remember what you want to include in the text, and choose the date and time when it should be sent to the recipient.
If you write and send an email at 6 p.m., chances are the recipient will lose it among all other emails as the inbox is usually checked next day in the morning. So, you can simply write it anytime in the evening and schedule for necessary time to get to the top of the recipient's inbox.
Here is how it works: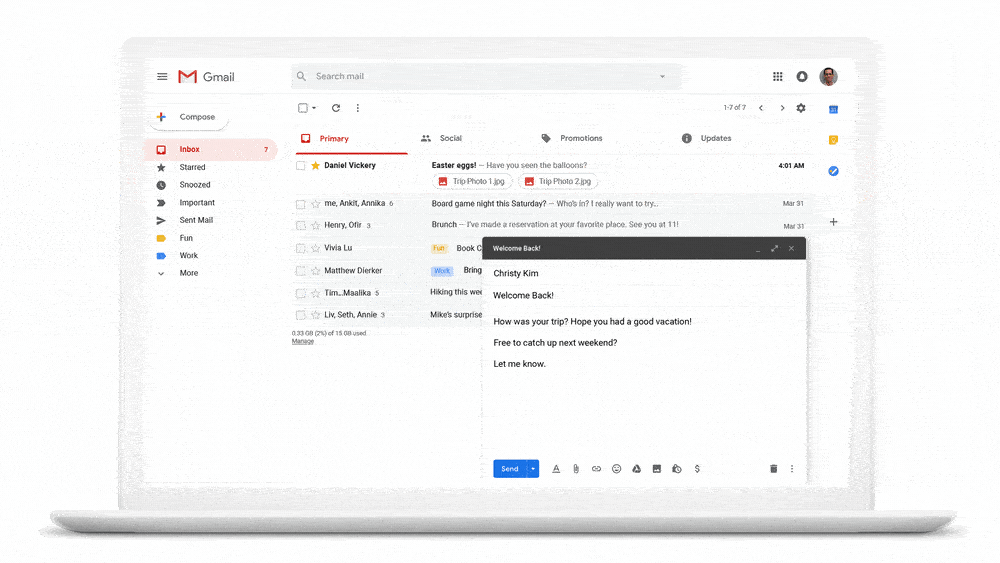 Smart Compose Update
Last year Gmail released a great Smart Compose feature based on AI technologies. It allows users to complete sentences quickly by suggesting possible endings. The system suggests common phrases that might be appropriate for your text. It automatically shows the end of the sentence and you have to only press Tab to use it in your message.
This month Gmail has updated the feature by making it available for four new languages, including Italian, French, Portuguese, and Spanish.
Feature benefits:
You can quickly draft emails from scratch.
This feature saves you lots of time because it actually reads your mind and writes emails for you;
Also, the feature reduces chances you can make spelling mistakes which is really cool.
Check out how Smart Compose works: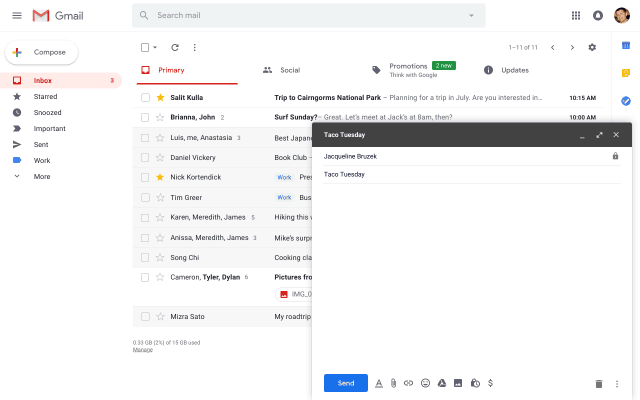 Dynamic Email
And one more innovation introduced by Gmail on its birthday is making emails more interactive, dynamic, and actionable. Now, without leaving the inbox message, you can easily take various actions such as filling out a questionnaire, scheduling a meeting, or responding to a comment in a Google Doc.
Feature benefits:
No need to open multiple tabs anymore.
You stay concentrated on necessary things.
It allows to keep the message updated no matter when you look at it.
"Whether you've used Gmail for the past 15 years or for the past 15 days, we want to thank you for taking this journey with us and we look forward to making email even smarter and more useful for you."
Google
Maria
Maria is a professional content writer at MySignature. She has strong skills in Content Marketing, Email Marketing, SMM, and SEO.