Email marketing has become an effective and flexible tool for promoting your product or services. If carried out properly, it helps attract and retain customers by allocating the minimum budget.
According to recent  Email Usage Statistics in 2019 report, the U.S. workers will receive an average of 126 emails a day. 59% of B2B digital marketers believe that compared to other marketing channels, email is one of the most efficient in regards to revenue generation.
However, to achieve the best results, it is important to know how to balance and not to go too far with the amount of sent emails. Additionally, you should know how to measure whether your overall strategy works successfully or you have to modify it.
So, this blog post aims to determine the key metrics which will help you understand the efficiency of your email strategy.
Email Open Rate
This rate allows you to see how many recipients of your email have opened it and looked through. It is not a big deal to calculate this metric: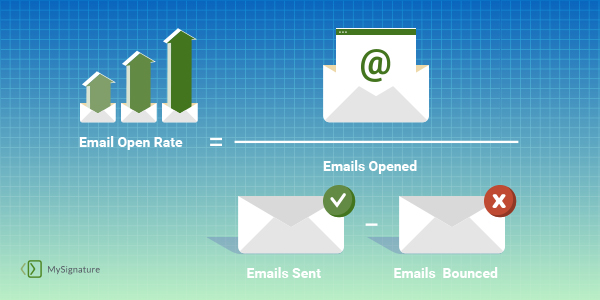 It is crucial to check the open rate of your emails on a regular basis. For example, once a week. It will help you to see what types of emails are more popular among your audience.
Marketers say that the open rate of 15-25% is a good one. However, MailChimp has informed that 21,8% is an average rate across all industries.
The open rate depends on many factors such as the sort of emails, season, a segment of the target audience, and so on.
To enhance the open rate, consider writing a good subject line. Make it attractive and informative so that the recipient pays attention to it and wants to open.
Click-Through Rate
Click-through rate is the number of people who clicked a link embedded into your email. It can be a direct link in the email body or a link added to the email signature banner.
Compared to the open rate, in this case, the calculation is more complicated: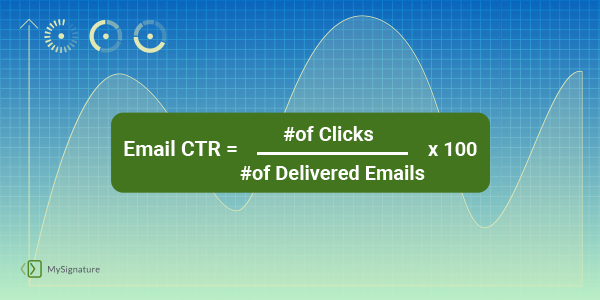 Just like the open rate, this metric should be monitored regularly (for example, on a weekly basis). A normal rate is also from 15 to 25%.
According to Constant Contact, the average CTR in 2018 was approximately 7%. This is a record percentage compared to the previous years.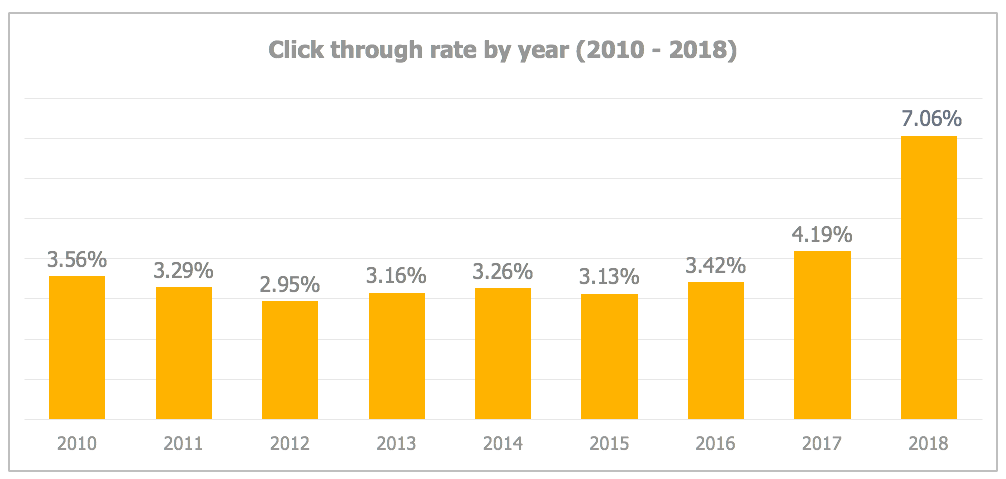 To improve the CTR of your emails, you should know your audience very well. This will allow you to determine the perfect day and time for sending emails.
Unsubscribe Rate
This one is also very important. You have to track the percentage of users who have unsubscribed from your email, analyze all scenarios, and decide why this happened. This will help avoid similar situations in the future.
Calculate the unsubscribe rate according to the formula below: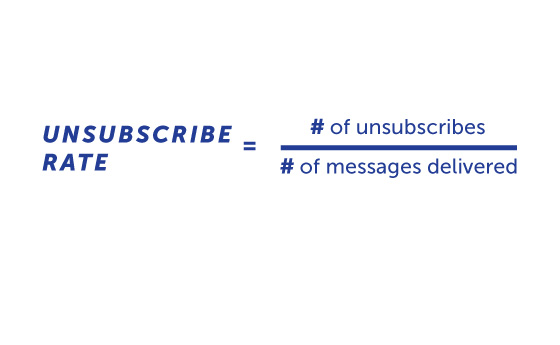 The unsubscribe rate below 0,5% is within the norm. If you have a higher rate, something should be done. To keep the rate low, try the following:
do not spam your customers
make sure your emails do not have offensive content
maintain a clean email structure
write emails that deliver value to the subscribers
Conversion Rate
The conversion rate shows you the number of people who received your email and performed the desired action such as filled in the form, registered for an event, or even purchased something.
The formula for a conversion rate is the following: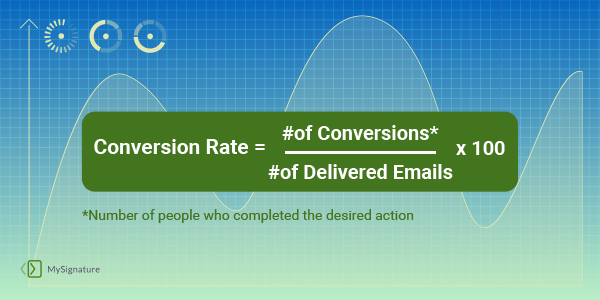 This metric is usually calculated on a monthly basis.
The conversion rate can be different based on the type of email you send.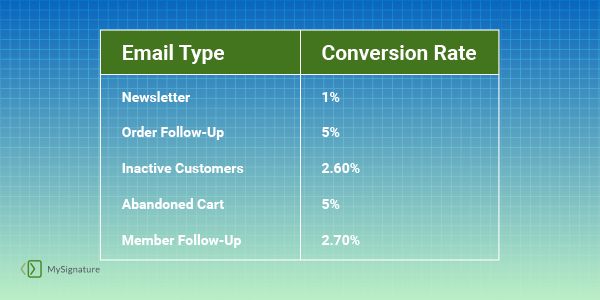 There are ways to increase the email conversion rate:
write a distinctive subject line
segment emails according to different audiences
send information that matches the customer's stage in the funnel
make sure the content is well-structured and professionally designed
include an attractive email signature
provide a good post-clicking experience
Email Marketing Campaign Return on Investment (ROI)
If you invest money into your email marketing strategy, surely you will want to know how profitable the overall campaign is. ROI is the metric that helps determine this. It is calculated in the following way:


ROI is typically calculated each month. However, this metric is quite tricky and there might be many factors affecting the ROI of your campaign.
So, to make sure your email marketing strategy is working well, consider all the metrics discussed above.
Helga
Helga is a CMO at MySignature and digital marketer with 7+ years of experience. Having worked in numerous industries she has a deep understanding of various markets and a variety of tools as well as growth hacking techniques that can boost marketing activity in a particular sphere.