What is content marketing?
If marketing in general is about promotion, then content marketing is about promotion through content.
Now, consumers don't trust ads and block them as frequently as never before. Instead, they focus their attention on valuable content produced by brands and influencers on social networks, podcasts, and blogs. Therefore, content marketing is a must-have for anyone promoting themselves and their product/service through their personal brand.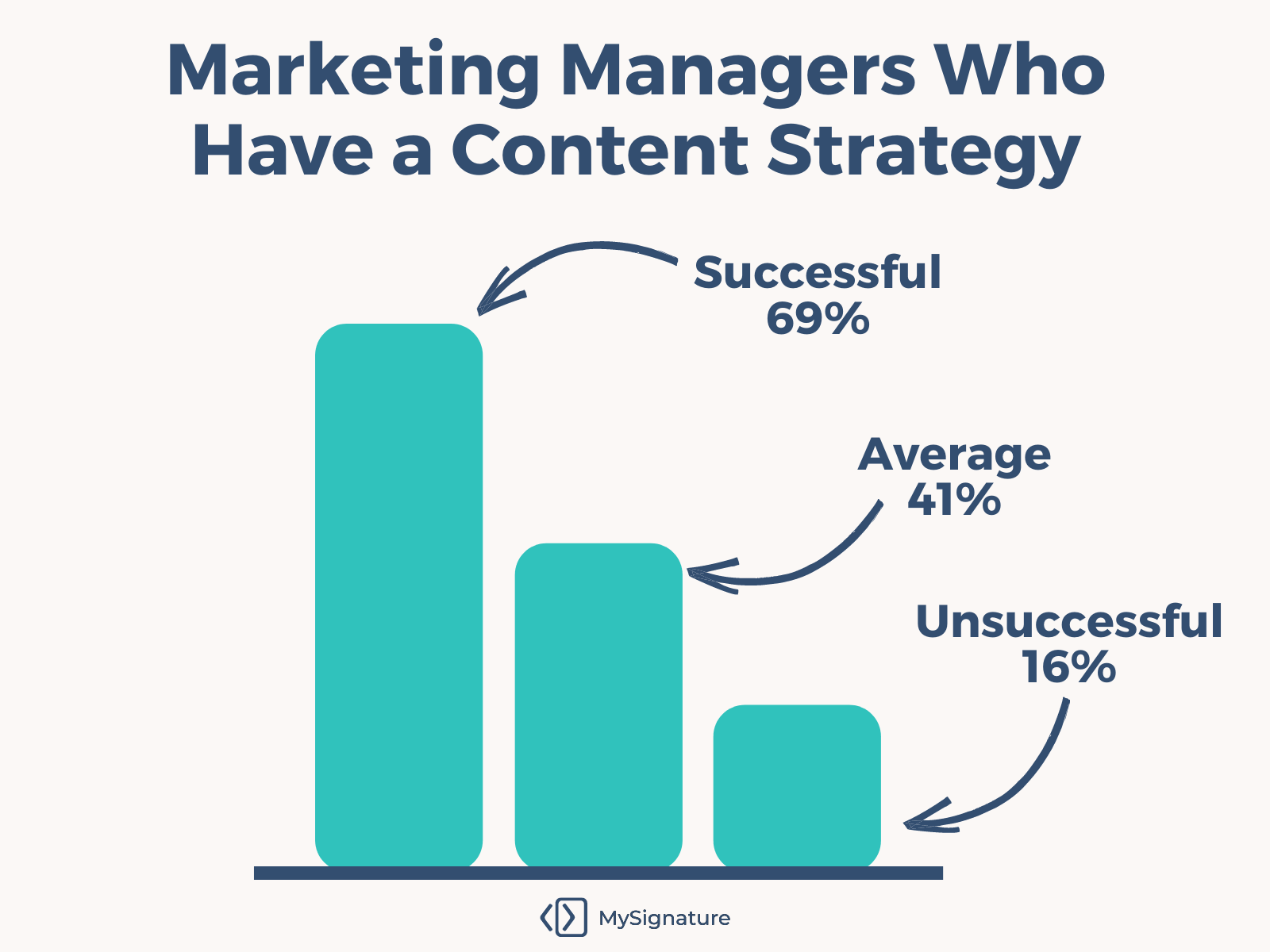 data source: smartinsights
By producing great content, you can attract a new audience, become recognizable, get a reputation, build a loyal and engaged community, and sell your products or services.
According to recent statistics, people are more likely to buy from brands that deliver valuable content and have a unique voice.
So. let's walk you through all the essential steps you need to take to build a content strategy for your personal brand.
1. Define your brand goals
For example, if you are just entering the market, then your content marketing goal may be to create brand awareness through expert content for different audience segments on different channels. And if people already know you, you might see your goal as increasing the audience's loyalty or engagement.
The goals and objectives of your personal brand content strategy should be consistent. If you decide to start with a new channel (e.g., Instagram), then you will need to attract an audience, engage with it, and only after that will you be able to sell them something. You should keep in mind that a personal brand is based on the trust and loyalty of the audience. Don't expect quick sales. You build trust first, then you create loyalty, and only after that you make sales.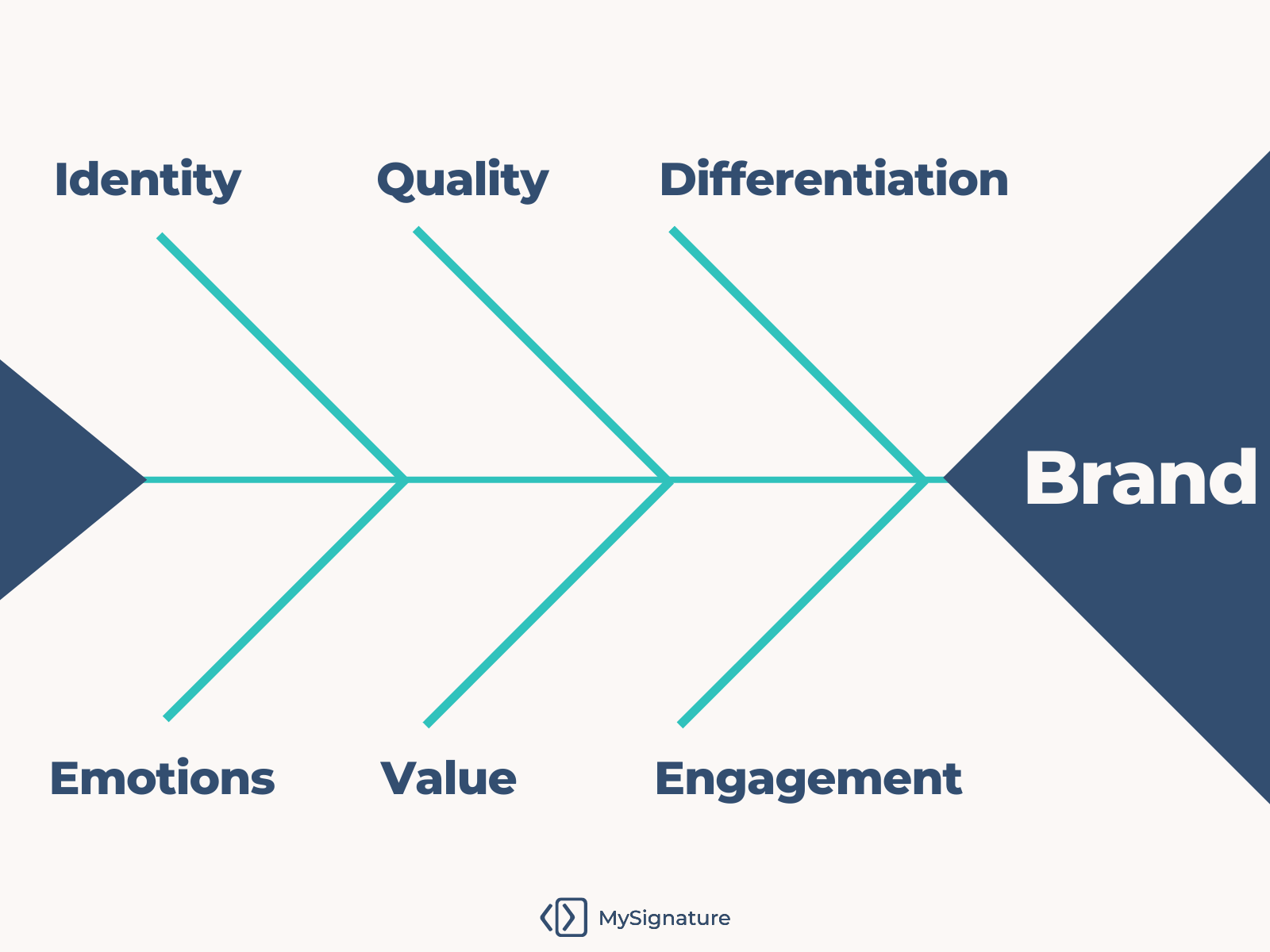 2. Figure out who your target audience and competitors are
The market consists of your competitors and audience. You need to analyze them and make smart decisions.
For starters, choose 3-5 competitors, which are only a little bigger than you, have similar goals, accumulate a similar audience, and have a product that solves the same consumer problem.
Analyze their content (headings, subheadings, lists, tables, infographics, videos, etc.), posting frequency, writing style, and communication methods with the audience. See how their readers react to different publications.
On different channels, you may have a different pool of competitors to analyze. This means that you need to conduct an analysis on each channel.
When it comes to studying your target audience, pay attention to the following things:
Demographics - gender, age, marital status, do they have children, etc.;
Social attributes - place of work, average income, hobbies, ways of spending time, etc.;
Behavioral signs - how they make purchases, what triggers motivate them to buy, what are their global needs, fears, dreams, aspirations, expectations, values;
Product attributes - what expectations the customer has about your product, do they have a problem that your product can solve, etc.
Conclusions should answer the question - what types of content your audience needs, how you can address these needs with your content, and how your content complements your goals.
3. Decide on the main content distribution channels
What channels can you promote your content on? The choice of channels depends on your goals, types of content, available resources, and personal preferences. The communication and content distribution channels may include various social media platforms (personal profile and communities), personal blog, someone's blog and social profiles (guest posts), local print media, podcast platforms, webinar platforms, email, and more.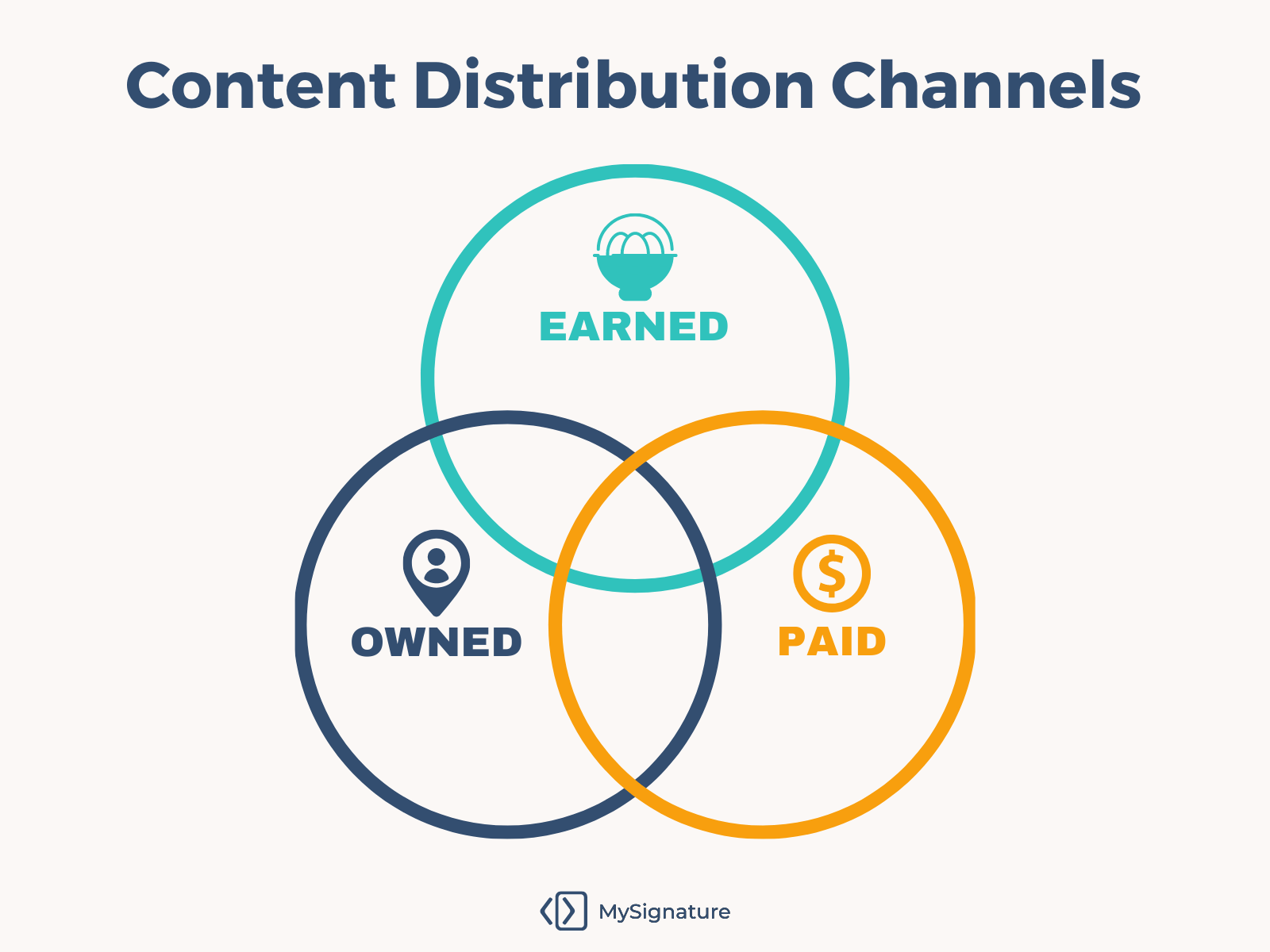 You might also like: "Branding Distribution. Key Components Of Your Personal Brand Online"
4. Build a content calendar
So, you have studied the market and decided what content and on which platforms you will promote. The next step is to create your personal brand content calendar, which is crucial for effectively managing your content strategy.
When drawing up a content plan, be sure to consider the days of the week (for example, your audience might be busy on Sunday afternoon). With time, you will figure out the best time for them to receive content.
In the content plan, leave some room for changes. For example, something interesting might happen in the world, and you might want to cover it in your post.
5. Create content for people but don't forget about search engines
You need to create your content for people in the first place. But how do they see it if you don't optimize it for search engines? This is especially important for the content you post on your personal website.
Before you start writing, always be sure to research the phrases (keywords) your target customer types in search engines to find content.
6. Be consistent with your brand content marketing
When building a personal branding strategy, keep in mind that everything you say, do, and write should be consistent with your image, personality, and values. This builds trust. You will also need to stay consistent with posting new content. People might expect to see it on particular days. Ensuring that your visuals are on-brand is also important.
If you are sending out emails covering Halloween, and there is much orange color on them, most likely, it won't be appropriate to keep your email signature pink and white. Read more about how you can use email signatures to promote your personal brand.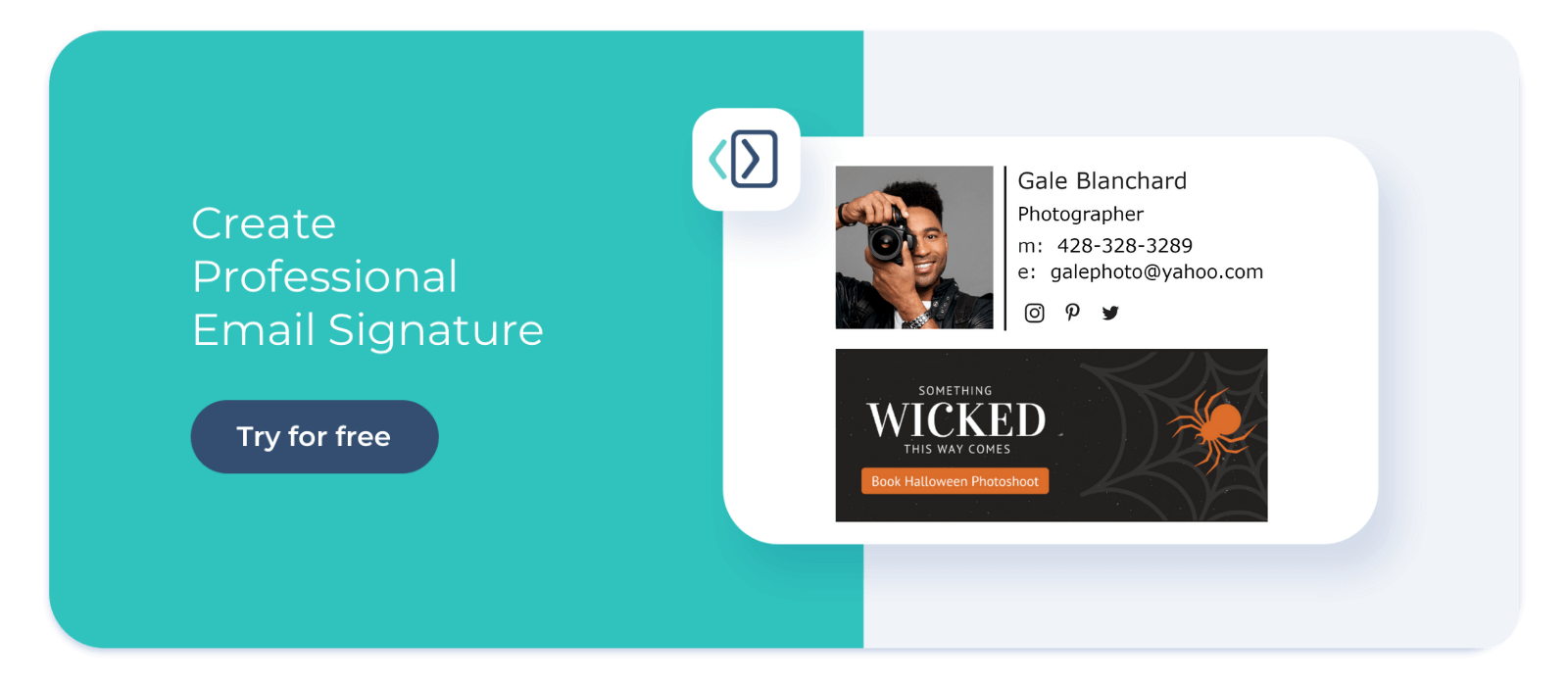 You might also like: "Building Your Personal Brand Identity: the Essentials not to Miss."
7. Track the analytics
To understand if your content strategy is working, you need to track its effectiveness. Compare the results with the KPIs you set, draw conclusions, and make changes.
Rather than analyzing the performance only at the end of the strategy's life, consider doing this all the time to be able to change tactics on time.
Pro tips to take into account
And finally, we want to share some extra content marketing tips for personal branding.
Tell a story with your content marketing
The sincerity of emotional communication is what attracts users to storytelling. Readers, listeners, and viewers prefer stories sprinkled with the author's emotions and personal experience to try them on.
Therefore, storytelling is widely used in marketing. Storytelling can help you make your personal brand memorable.
Develop a voice for your content marketing strategy
Another step to becoming memorable and differentiating your brand from the competition is developing your tone of voice.
The tone of voice is how your/your brand speaks. It expresses brand values, philosophy, and attitude towards the audience.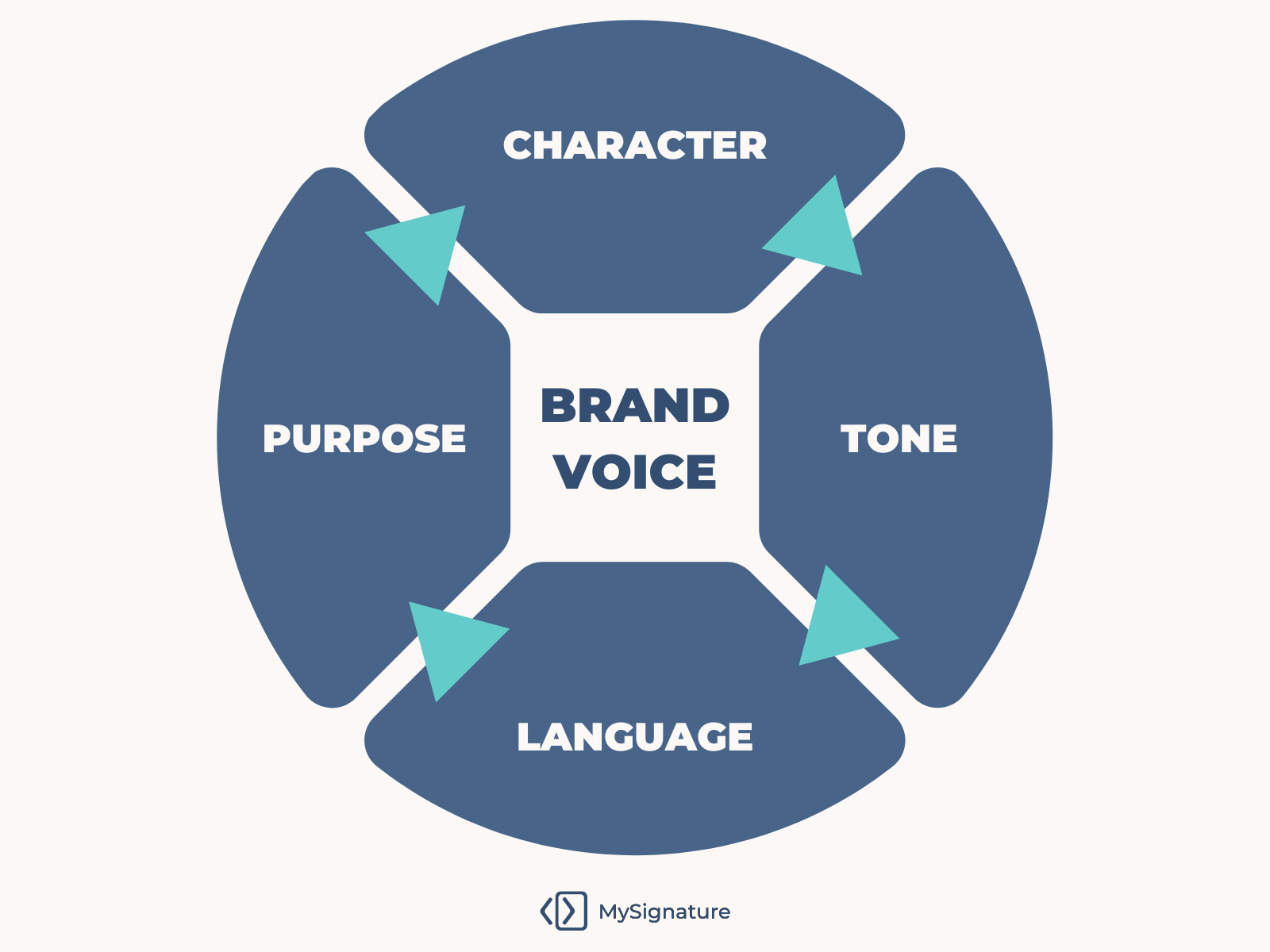 Initially, it is necessary to determine what words and phrases will (and won't) be used when writing for your audience. Large brands always describe their tone of voice in a brand book. For example, the Skype brand book says, "We always explain our services in simple language. If your mom doesn't understand what is written about, then this is not Skype's tone of voice."
Choose a predominant social media platform to build a loyal community
Don't try to be super active everywhere. Once you know your audience and its preferences, you can identify the predominant social media network where you will grow your community.
Automate content creation and management
Your content creation processes can be automated with the help of online tools.
Conclusion
If you want to promote your personal brand through content marketing, you need a strategy to make the promotion as effective as possible.
First, decide on your global promotion goals. Then select the platforms and set a goal for each of them.
For each channel, conduct competitors and audience analysis, decide what content you will publish, create a content calendar.
During the implementation stage, track the strategy effectiveness - both after each publication or advertising campaign and at specific checkpoints (for example, every month or every three months).
If the performance metrics don't reach the targeted ones, analyze your mistakes, and fix them as soon as possible.
Ostap
Ostap is a marketing professional (PMM) with 5+ years of experience in the software industry (B2B and B2C). Having worked with email marketing products and services, Ostap has a deep understanding of various email marketing strategies and solutions.