While active job seekers may respond to any of your messages, passive candidates are not interested in reading the same-type emails each time they check their inbox. In view of this, the first contact with a candidate is the biggest challenge for recruiters.
Reaching out candidates via emails is 40% more effective than messaging them through social media channels. Indeed, contacting talents via, let's say, Facebook looks invasive and even spammy. That is why it is important to know how to write such cold recruiting emails that will not only be read but also responded.
Forget about templates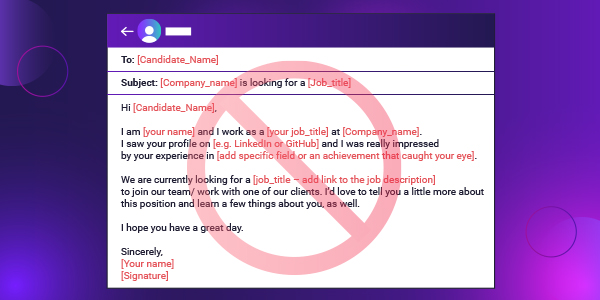 It's a common practice in most companies to create a universal template of the recruiting email. You have the same introductory part about the company, then you describe the position and ask the candidate if they are interested. The only thing you have to change in the template is the name and some info about the vacancy.
This is very convenient and takes less time than writing a new email for every new candidate. But if you do like this, do not expect to get a response and fill the position quickly. Such emails look "not human". This is the problem. Templates do not make you stand out among other companies looking for the same specialist.
Determine correct tone of voice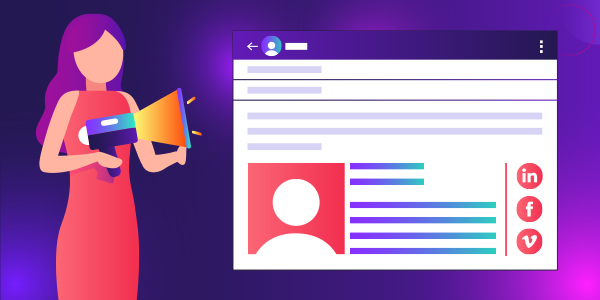 The tone of voice depends on the candidate you are going to reach out. It will never be the same for the person for CEO and junior support manager position, for example. Research your audience and master the tone of voice for each segment.
Depending on it, you will change the salutation in your recruiting email. For junior support manager, it may sound like Hi/Hello, for CEO you should better start your email with Dear + name. Also, pay attention to the length of sentences, amount of casual/formal terms and be careful with emojis.
Write compelling subject lines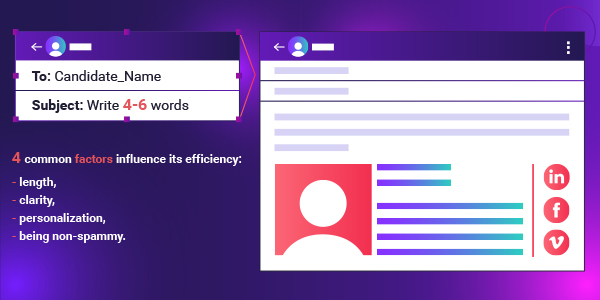 The subject line is the first thing the recipient of your email sees. Sometimes it takes even more time to create a game-changing subject than to write the text itself. 4 common factors influence its efficiency: length, clarity, personalization, and being non-spammy.
Aim to write subjects that include 4-6 words. If you write more, chances are the whole text won't be visible for the candidates who check their mail on mobile devices.
Do not write confusing subjects with unclear information. For example, if you are writing an email to the candidate for the content writer position, your subject line should be like "Content writer wanted" not like "Immediate action required!".
Always personalize your subjects. You can add a location or name. It will sound then like "Content writer wanted in New Jersey".
And the last thing about the subject lines. Do not make them too spammy. You can simply say "Get great career opportunities" instead of "Make 1 mln just in a year on this position".
Find an individual approach to every candidate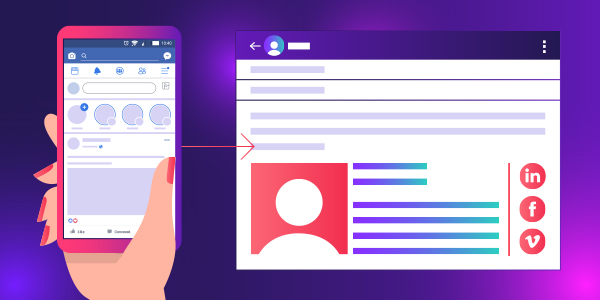 Before writing the first cold email, check the Facebook and LinkedIn pages of this person. See what they share, determine their interests. Based on this, make a decision what information you should include in the email. For example, if a potential candidate posts many photos with cats and you have a cat in the office, you should definitely tell about it in your email.
Add a CTA to your recruiting email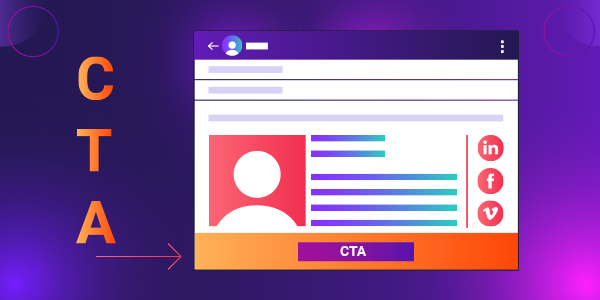 Call-to-action elements are not targeted exceptionally at potential customers of your product. Recruiting emails should also have a good CTA to encourage a candidate to make some steps. Here are some alternatives to include to your email:
Interested? Apply right here.
Want to know more? Let's arrange a call.
What is the best way for us to connect?
I'd like to grab some coffee sometime to chat if you are up for it.
Learn more about the position here.
All these wordings are good. However, those which take the form of the question are more effective and increase the chances of a response.
Analyze the results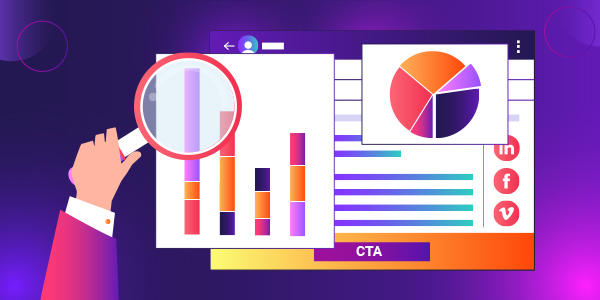 Just like sales emails, recruiting messages should also be analyzed. After you have sent 20 different emails, see which of them got opened, read and responded. Structure them, examine all text and design elements, determine the most successful ones. This way, you will know how to write more effective recruiting emails.
Maria
Maria is a professional content writer at MySignature. She has strong skills in Content Marketing, Email Marketing, SMM, and SEO.