While it is easy to create promotional emails, making sure that they don't end up in the subscriber's spam folder can be a challenging task. The list of criteria used to judge the 'spamminess' of an email is a long one. Additionally, Internet Service Providers (ISPs) have waged a brutal war against spammers, and like any war, even the genuine email marketers get caught in the crossfire.
Studies by ReturnPath found out that only 79% of the emails sent by authentic marketing agencies are received and not tagged as spam. What happens to the rest? They are flagged as spam and never delivered.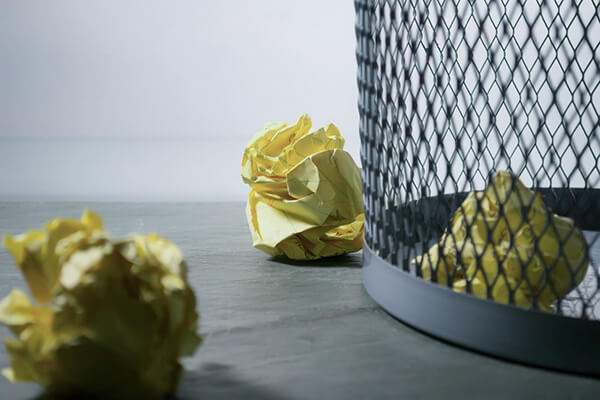 source: unsplash
Luckily, there is a way to ensure your well-crafted promotional emails are delivered to the user's inbox instead of the spam folder. The following are ways to create effective promotional emails and avoid the spam folder.
Follow the CAN-SPAM Law
If you don't want it to be filtered as spam, then understand the law governing email marketing before distributing promotional ones. In 2003, the CAN-SPAM (Controlling the Assault of Non-Solicited Pornography and Marketing) Act was signed in to law. It provides a clear set of guidelines that you should follow to keep your email marketing campaign from being filtered as spam. Some of the guidelines include:
Avoid misleading header information - It requires you to use a familiar 'from' and 'reply to' name. Don't make constant changes to the 'from' name or use obscure names like 123g4@domain if you want to avoid the spam folder.
Avoid deceptive subject line - Your email subject line should be a representation of what is composed in the email body. Don't use a false subject line to trick subscribers to open the email.
Include the valid physical address and contact details of your company - It enhances your professional image and makes it easy for recipients to trust you. You can also create an email signature. It gives your recipients the necessary information, which they can use to contact you or give feedback.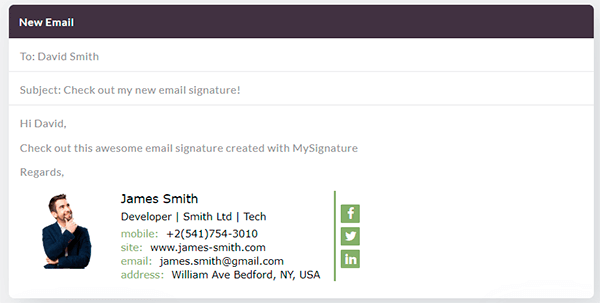 Your email message should inform the recipient how they can unsubscribe in the future. Make the unsubscribe button clear and easy to find. If a recipient unsubscribes, respect their choice. If they can't opt-out from receiving your emails, they will mark the email as spam.
Avoid spam filter trigger words in your subject line
There is a full list of email spam trigger words that you should avoid in your subject lines. Such words and phrases include 'free', 'cash', or 'best price'. Don't get into the spam trap by using some phrases in the subject lines. Stay up to date with spam filter trigger words and the chances of your emails reaching the recipients' inbox will increase.
Don't buy lists
Growing a quality list is the primary goal of any email marketing strategy. However, growing an email list organically requires patience. Buying your emailing lists is a shortcut used to grow a quality list within hours. Unfortunately, it has consequences.
Sending messages to people who haven't given you their express consent increases the chances of your emails being reported as spam. It also puts you at the danger of being ostracized and branded as a spammer. Furthermore, it leads to higher bounce rates and damage to your reputation. Don't buy lists. Get subscribers organically, for instance, by introducing a lead magnet.
Beware of your sending frequency
How often do you distribute your promo emails? Do you send them whenever a new offer crosses your mind? The frequency at which you send them determines if they will be tagged as spam. The number one practice that annoys subscribers is frequently sent emails.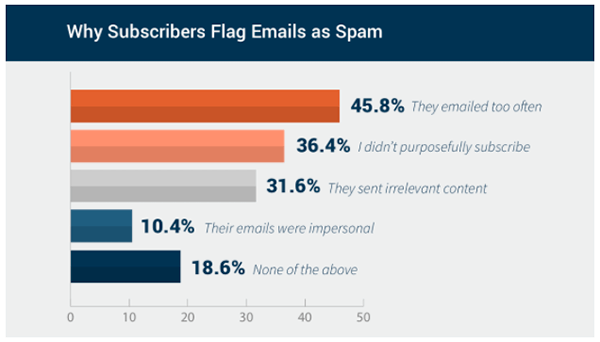 source: campaignmonitor
Narrow your sending frequency to an average of one email per week and determine the opportune time to send them. Alternatively, inform your subscribers how often you will be sending them.
You can also inquire from them how regularly they prefer receiving from you. Doing this will reduce the chances of your emails being tagged as spam and also facilitate an effective campaign.
Include relevant content
The content of your promotional email should be useful to the subscribers. If it is not valuable to the subscribers, the odds of being tagged as spam are high. A survey by Litmus-Fluent found out that 57% of the respondents report emails as spam when they are irrelevant or too frequent.
Before sending the promotional emails, ask yourself - Is what I am sending useful to the recipients? If not, re-evaluate and upgrade it to meet their needs. Don't send an email to a subscriber to say 'hi' or remind them that your company exists.
Personalize your emails
If you want your promotional emails to be effective and land on the subscriber's inbox, try personalizing the emails. The content of one email template will not be suitable for all your recipients.
Hence, instead of sending a generic email to your entire mailing list, show that you know the recipient. You can do so by segmenting the subscribers depending on their age, gender, location, and purchasing habits, then send targeted campaigns to them. You will then send relevant emails to those who are interested, thus increasing the number of people who open your emails. According to a study, personalization leads to 15% higher email click-through rates.
Conclusion
Email is the most cost-effective marketing strategy. However, if your emails are being reported as spam, then the technique is not working. Creating effective promotional emails and avoiding spam filters is a crucial aspect that many marketers overlook, yet it can be a game-changer to your campaigns.
Reap the results you are aiming for by evaluating the content before sending them. Check if they are in accordance with the CAN-SPAM laws. Ensure there are no spam trigger words in the subject line. Send the message to subscribers who have permitted you, but don't abuse their courtesy by bombarding them with frequent ones. Instead, send them personalized and relevant emails at the appropriate intervals.
If you nail down these tips, you will likely start seeing higher email open rates, increased click-through rates, as well as boosted conversions.
Randolph Bunnell
Randolph Bunnell is an experienced copywriter and marketing consultant. He has a deep knowledge of digital marketing and SEO. Randolph works as an editor at the blog dedicated to healthcare tips Skin Answer and regularly contributes to various blogs and online magazines dedicated to digital marketing and IT.