There is no single secret tool combination for personal branding success. But you still can make your life easier and find your perfect set of tools for brand building. So, we decided to break down the most popular branding tools into several sections.

Below you will find a quick overview of each tool in these sections.
Personal brand email marketing tools
Email is the lifeblood of any business. But it's not only a great sales tool. Email marketing can and should be used for personal branding too. Every time you send an email, you are communicating your values and promoting your personal brand. Below is a list of the best email marketing branding tools. 
You might also like: "Email Signature Branding Guide. How to Promote Your Personal Brand through Email Communication?"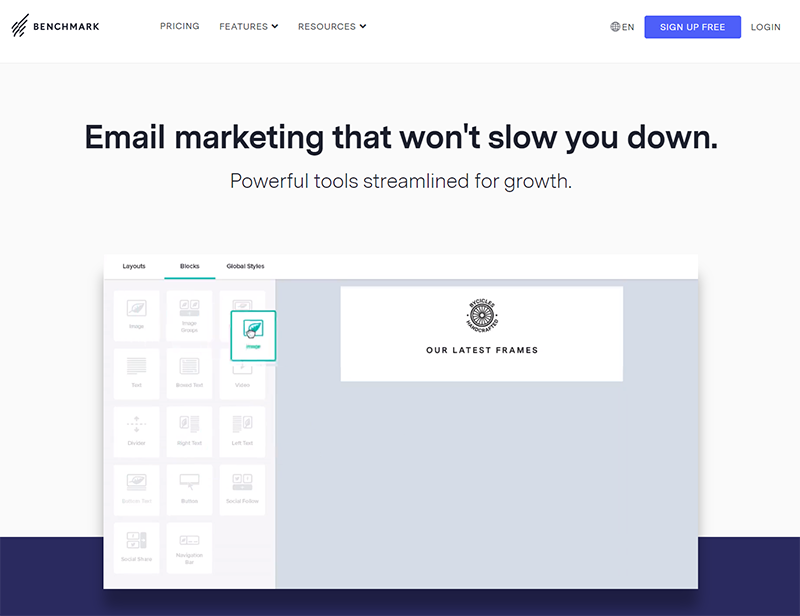 Benchmark email is a platform for online marketing, combining automated steps with social media features. It allows you to create mailings, reports on them, A/B tests, templates, polls, forms, and more.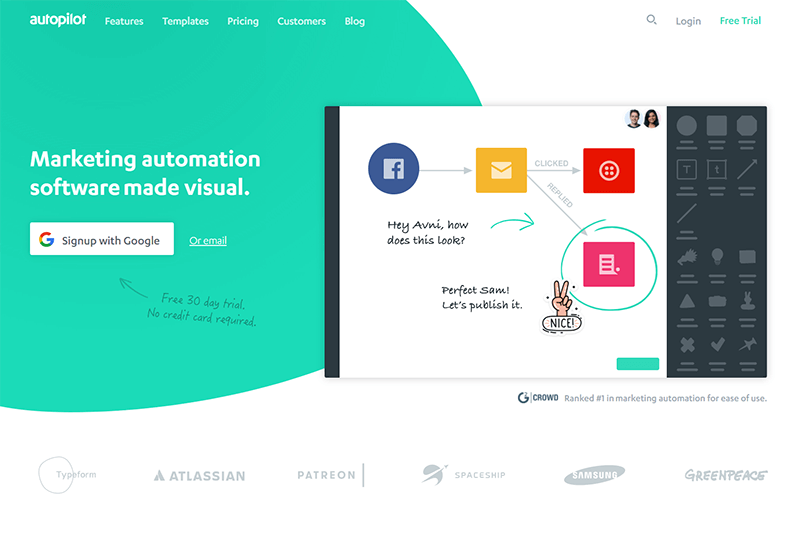 When you have a tiny database of supporters, it's not difficult to get in touch with them via email. But once your database starts to grow, you need to think about how you can automate repetitive tasks. With Autopilot, it is possible to automate mailings to educate new subscribers, book appointments, follow up sales leads, and more.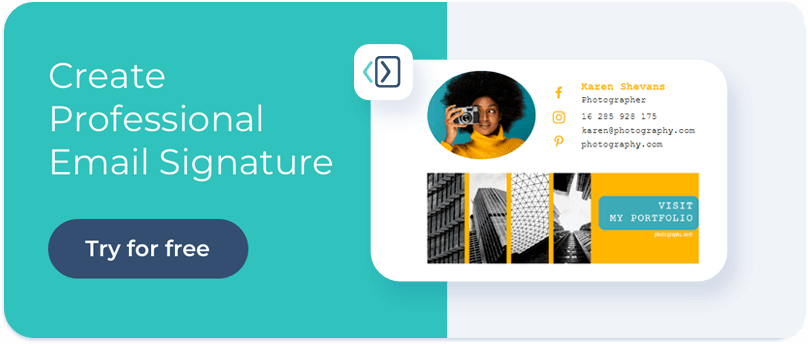 Create a professional-looking email signature to brand your emails. MySignature.io has all the essential features required to make a great email footer. Those include various signature templates, social media icons, interactive banners, etc. Their user-friendly signature editor allows adjusting the formatting, elements' organization, fonts, and colors to create the email footer that will suit your needs.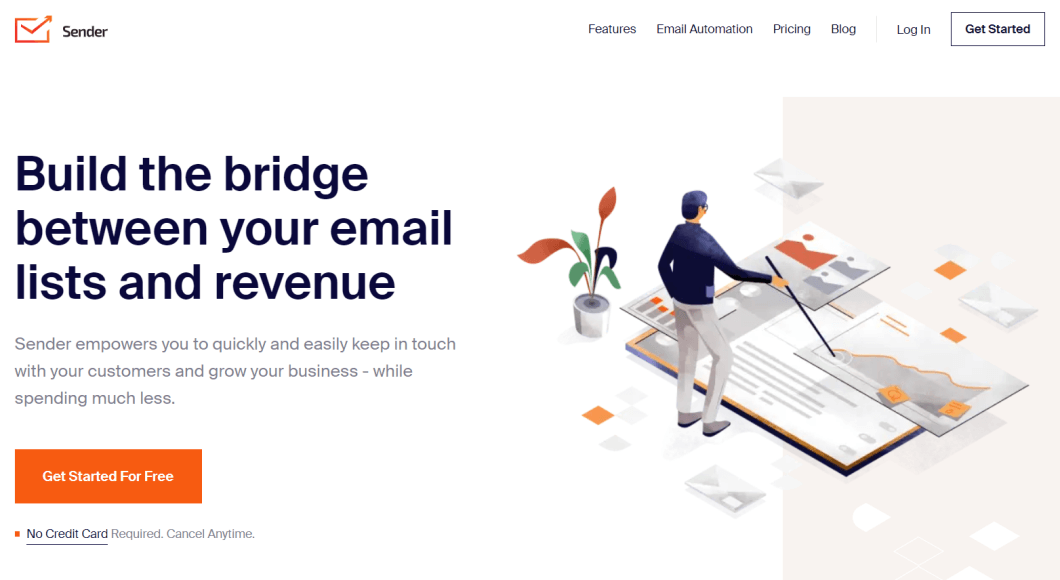 The service markets itself as "everything you need for effective email marketing & SMS marketing." This includes subscription forms, web-push notifications, mobile-optimized templates, email automation, and more.  

No matter if you are an expert or novice in email marketing, this service provides you with all the essential tools to easily design beautifully branded email campaigns. With Mailchimp, you can set up several emails, automate them to get sent to your audience every week.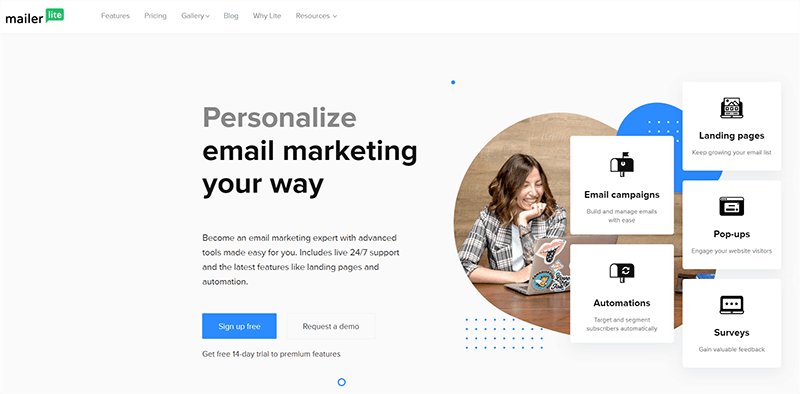 If you always avoided email marketing tools because you didn't know how to deal with complex automation and reporting, you need to try MailerLite. It's very simple yet has the most important features you need as a beginner.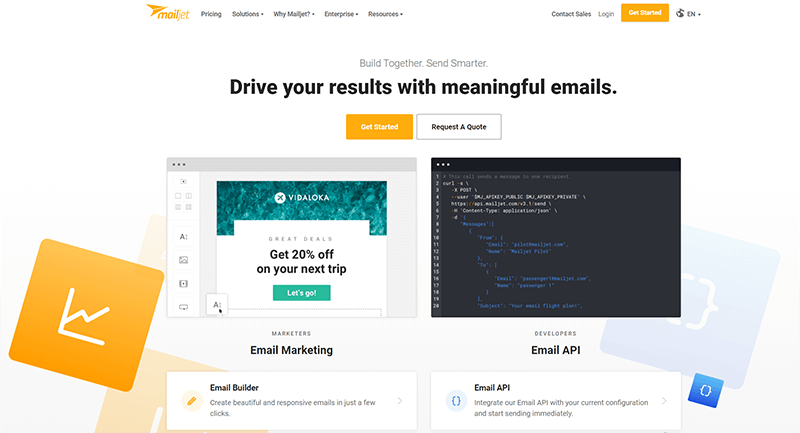 Mailjet belongs to the most affordable email marketing software providers on the market. It's easy to use and has all the basic features such as email editor, email personalization, autoresponders, etc. Plus, the tool even comes with a great collaboration feature that allows users to collaborate on an email campaign in real-time.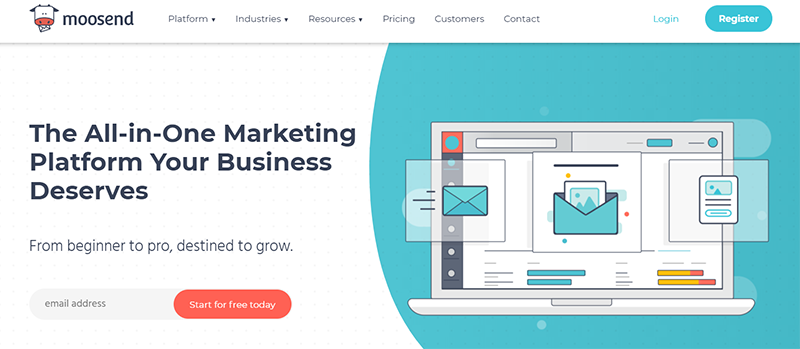 Moosend is a full-featured bulk email marketing platform that includes a flexible marketing campaign editor, multiple email templates, automation, and many other advanced features.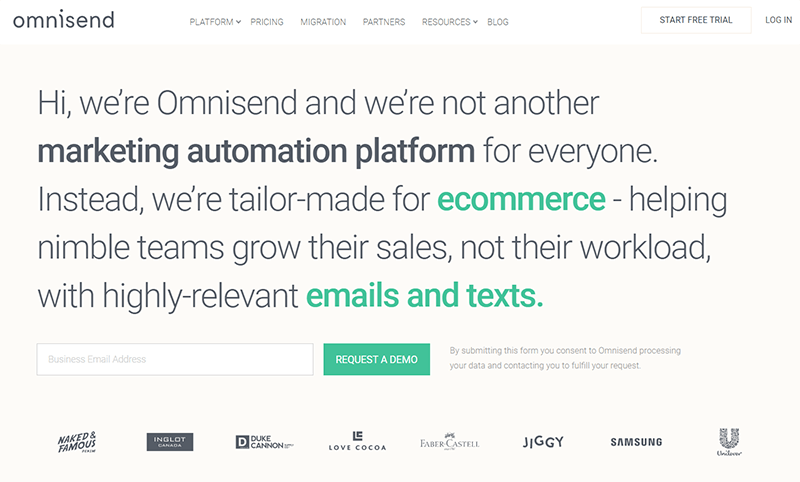 This one is a perfect choice for eCommerce bloggers/businesses. Omnisend is useful for the creation and automation of email and SMS campaigns, content editing, segmentation, targeting, and reporting.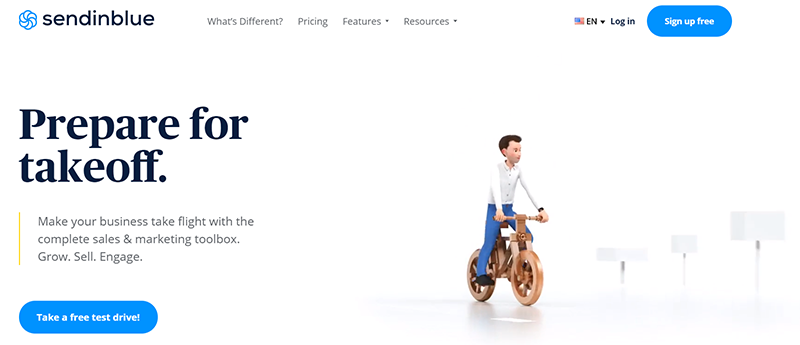 Sendinblue is about a clear mobile-friendly design, a big library of nice email templates, and personalization options. Other useful features include a newsletter builder, spam checker, email marketing automation, SMS campaigns, integration with Google Analytics, and more.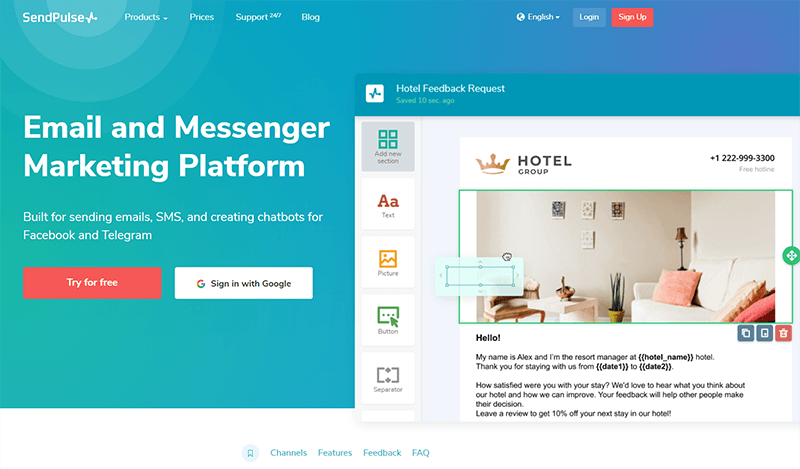 Users like SendPulse because of its easy-to-use newsletter builder and responsive email templates. What we liked about SendPulse is the ability to personalize mailings in a way that allows sending different emails within one mailing list. Such personalization allows users to get even closer to their current and potential customers.
You might also like: "How to Use Cold Outreach to Build Your Personal Brand"
Website builders and content management for personal brand
One of the best strategies you can use to improve your personal brand is to launch a personal blog or website. If you haven't already, then you probably need to find a good website builder or a platform for your blog.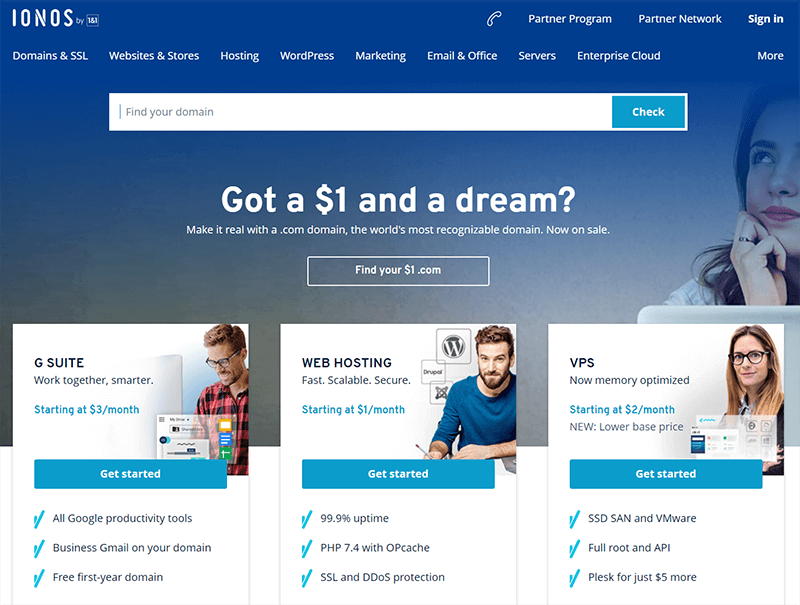 1&1 website builder promises its users the ability to quickly establish themselves online and provides them with beautiful, customizable templates, flexible editing and design tools, business-oriented web applications, and an exceptional range of marketing tools. You can choose from 10,000 industry-specific templates that are fully responsive. However, compared to other website builders, 1&1 looks a bit awkward and lacks familiar options such as website export and mobile website editor.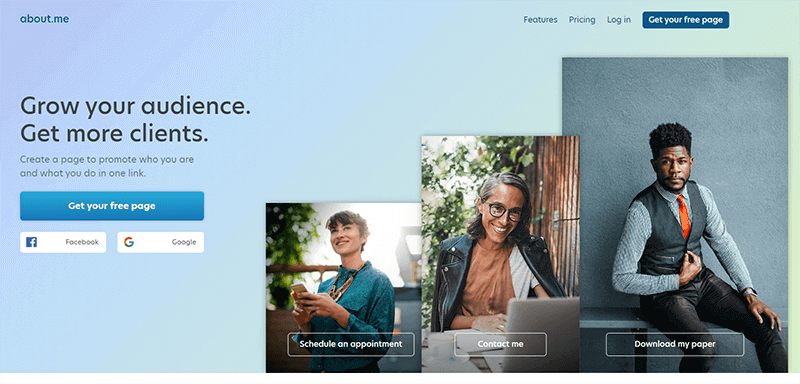 The site lets you create a beautiful personal page for free. You can make your own card on the site, add social media accounts, email, bio, etc., and voila - all the necessary information is now in one place. Now, you can send a short link to a person, and they can choose the way of contacting you.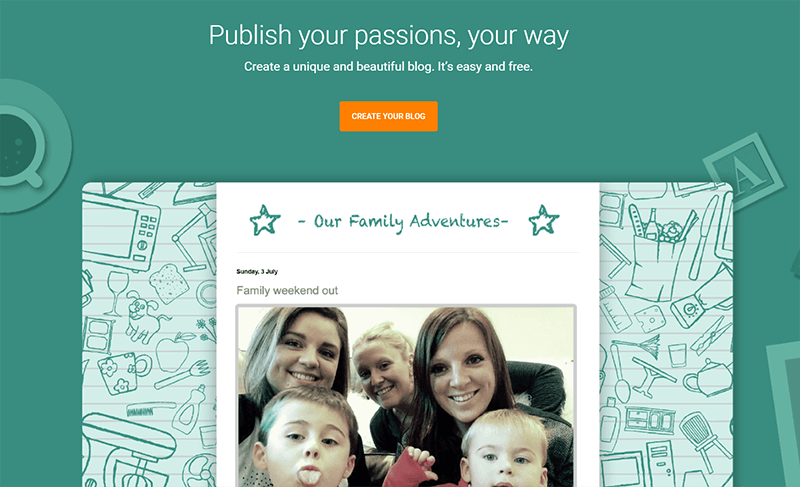 This is the name that comes to mind when most users think of a blogging platform. Since Google acquired Blogger in 2003, it has also integrated it into its list of apps: as long as you have a Google account, you automatically have a Blogger account. Since it's free, open-source, and one of the simplest blogging platforms, Blogger is likely to be around for a very long time.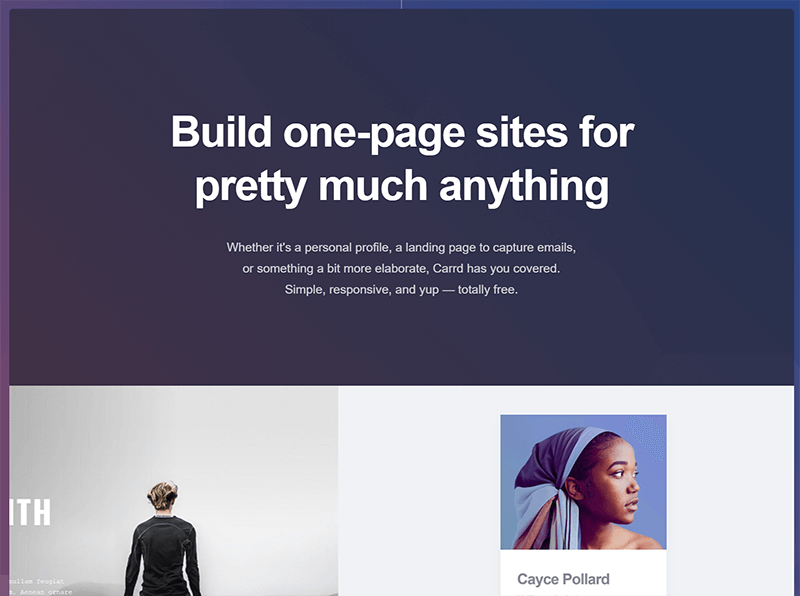 This site builder is a perfect choice for those who need a small one-page site. In a very short time, with minimal effort, even a user with no website building skills can create a professional-looking website. Carrd offers 75+ templates, so you will almost certainly find something that suits your needs.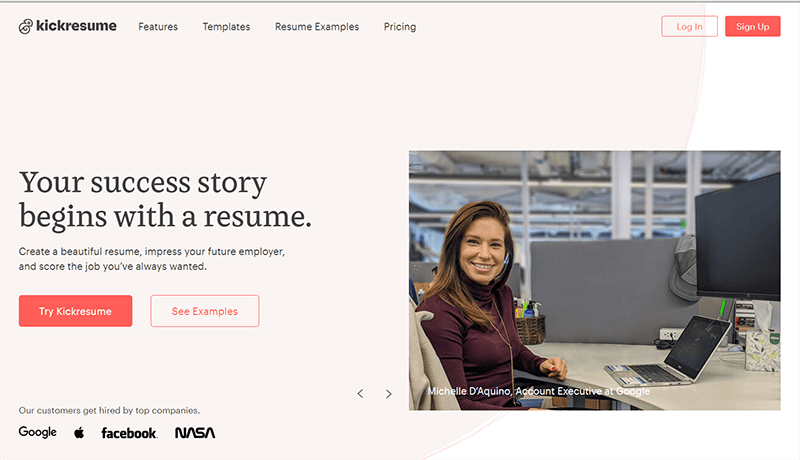 It is an innovative and powerful online resume, cover letter, and personal website builder. Kickresume combines AI, gamification, personality tests, and network synchronization to speed up your job search. Create the perfect resume, cover letter, or personal website in minutes and get your dream job/ promote your brand.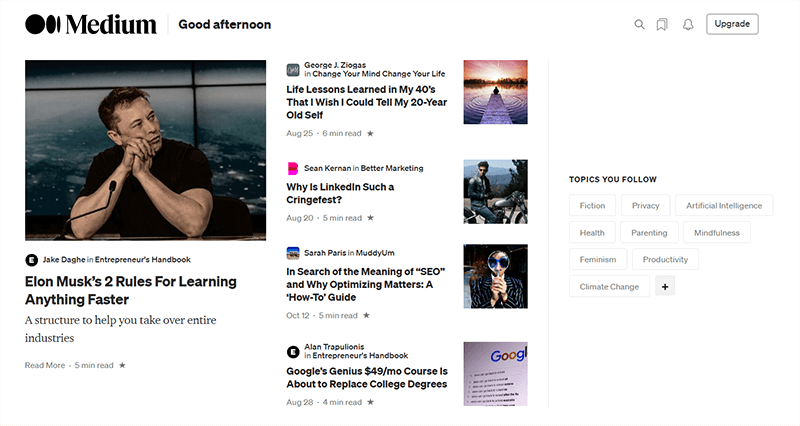 Choose Medium if your main priority is speed, and you don't need to have your own website with a unique design. In fact, you don't need to build anything. Just create an account and start to communicate your brand's values on your blog on Medium.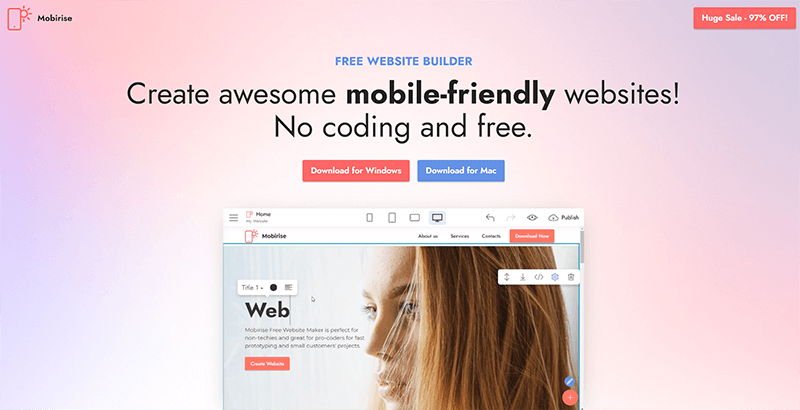 Most website building tools are web-based, but this one is different. With Mobirise, you download an app and use it offline. Mobirise is available for both Windows and Mac. This builder is ideal for those who are not familiar with web development, as well as for designers who prefer to work without bumping into code.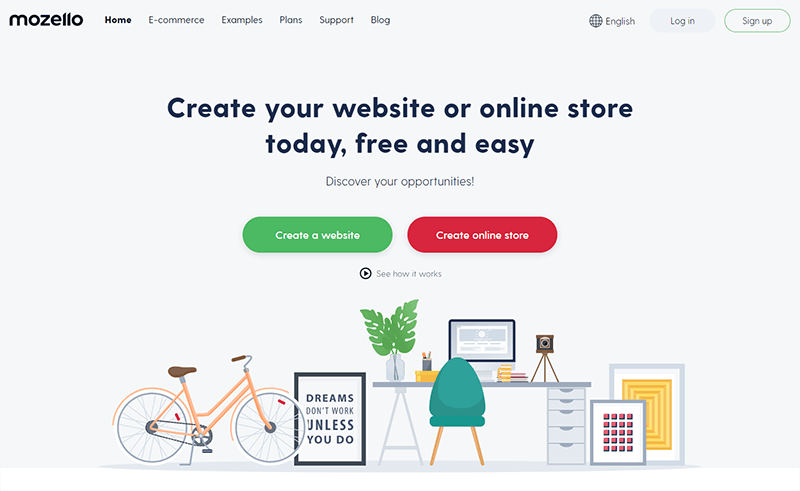 Mozello has many good options for both beginners and professional developers. Overall, it is an easy to use yet great builder if you want to create a solid online store or website.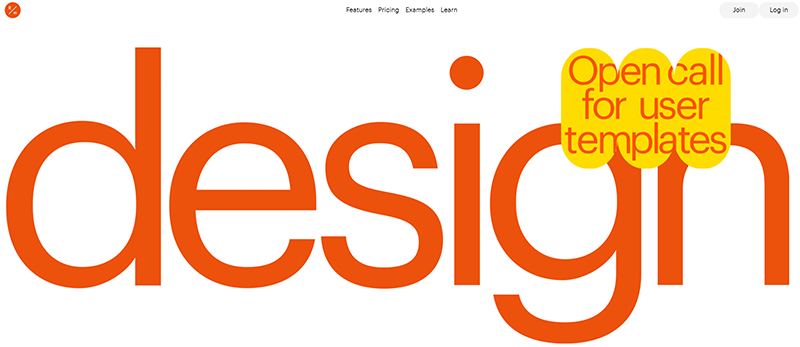 Readymag website builder has a convenient drag & drop editor. It offers several cool features, such as the ability to animate elements. However, you will need to go through all the tutorials and read all the manuals to understand how to work with it. If you're not ready to spend time learning how to use a website builder, then look for anything else.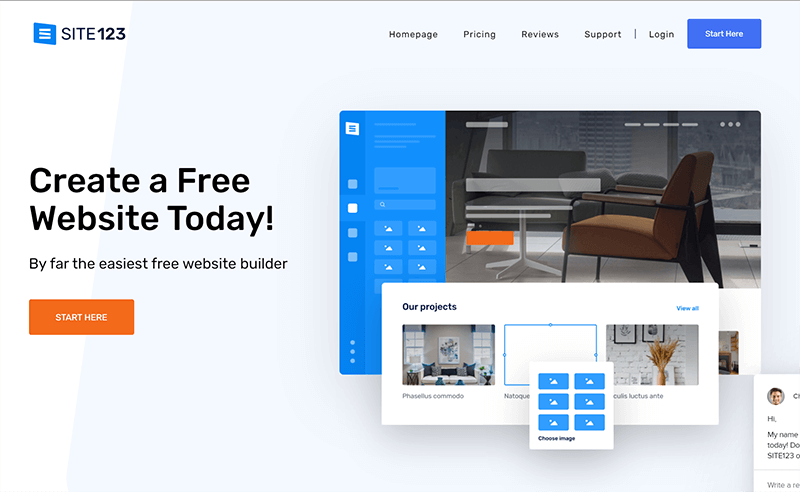 This is a very simple, user-friendly website builder with basic eCommerce options and a wide range of extensions. The site is available in more than twenty languages.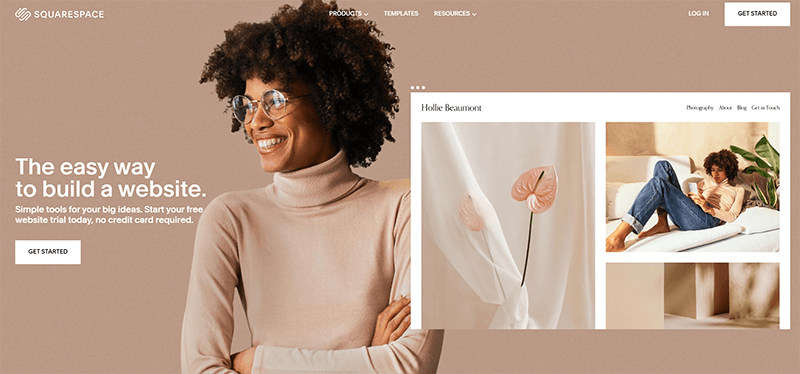 Another popular website building platform is Squarespace. What we liked about it are a very user-friendly drag & drop interface and completely editable sophisticated templates. However, it can't offer you a good selection of third-party integrations.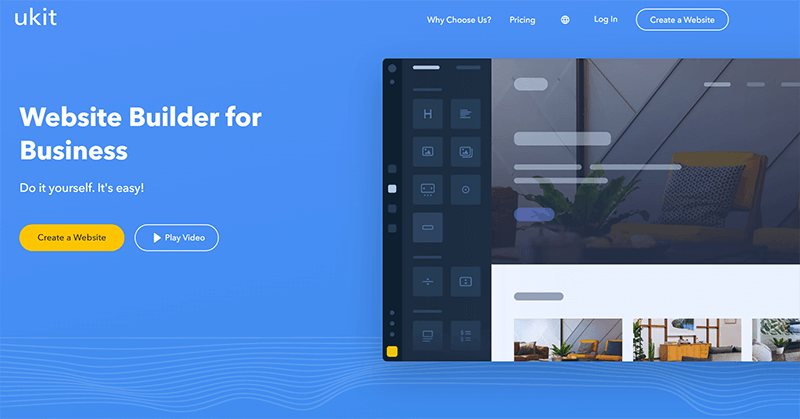 This website builder is aimed primarily at small businesses whose owners want to create a professional website. uKit has a decent selection of widgets, but it isn't as large as other builders such as Wix can offer.  You can choose from a wide range of templates that are optimized for mobile.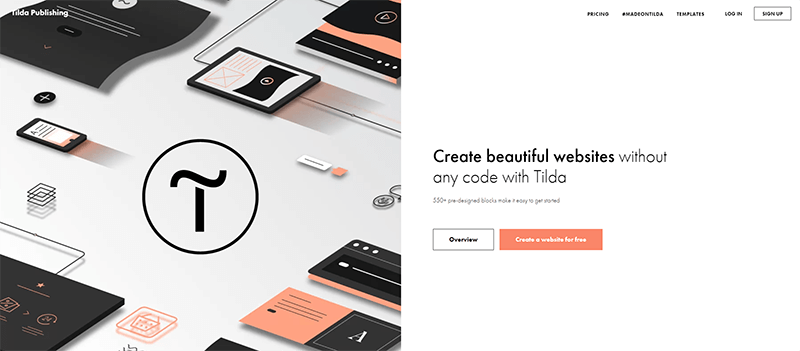 Thanks to Tilda, brands around the world can quickly create beautiful, responsive, and user-friendly websites using any of the 550+ predesigned templates available on the platform. In the process of creating a website, you can entirely focus on your content, because Tilda already thought about its presentation. Every block on Tilda has harmonious proportions, convenient line width, font size, heading combinations that make the text easier to read, etc.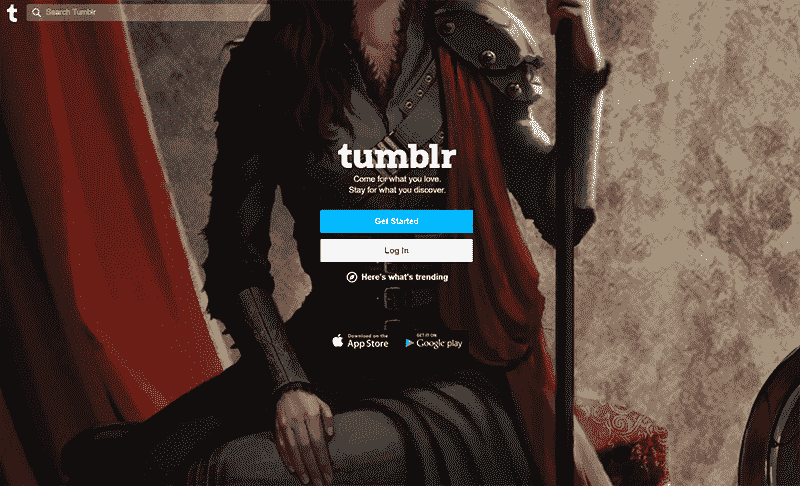 If you don't want to build your own website, consider starting a blog on Tumblr. It works great for visual and short-form content.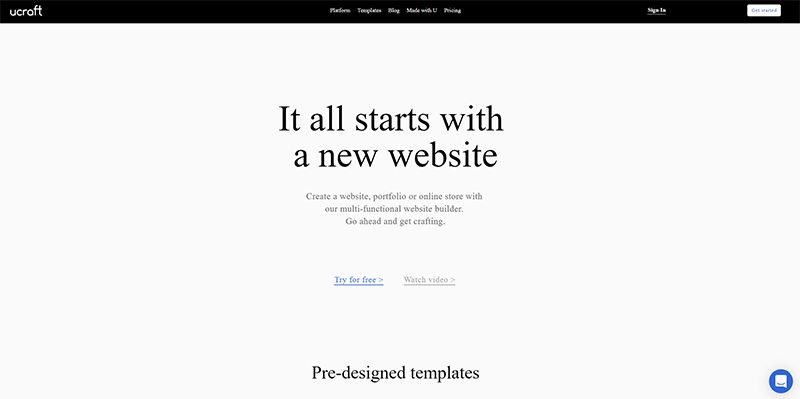 Ucraft slightly differs from other popular website builders. It lets you compose content from vertical blocks, one on top of the other. Each block is a page made up of individual elements that are fully customizable. The tool offers some strong features, including an integrated eCommerce feature and a reasonably large app store.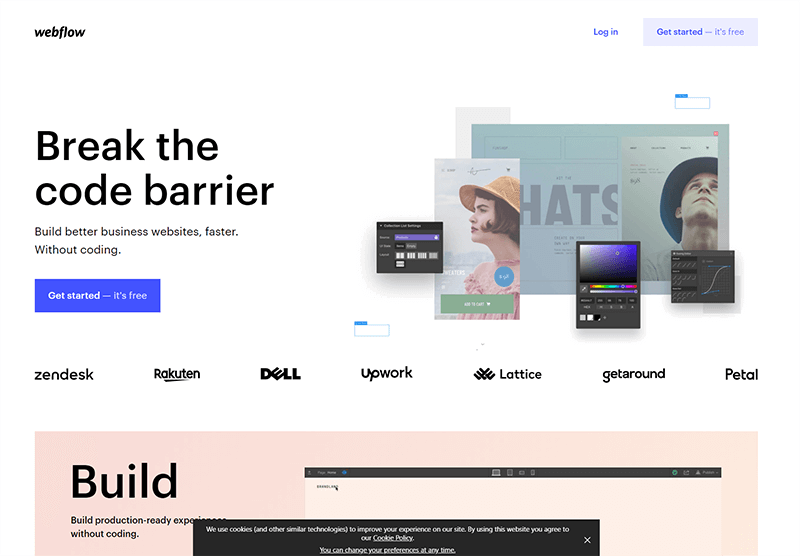 This is a unique platform that might work for both designers and developers. Webflow not only allows users to design a website through visual editing, but it also generates the code so that developers can edit it later if needed.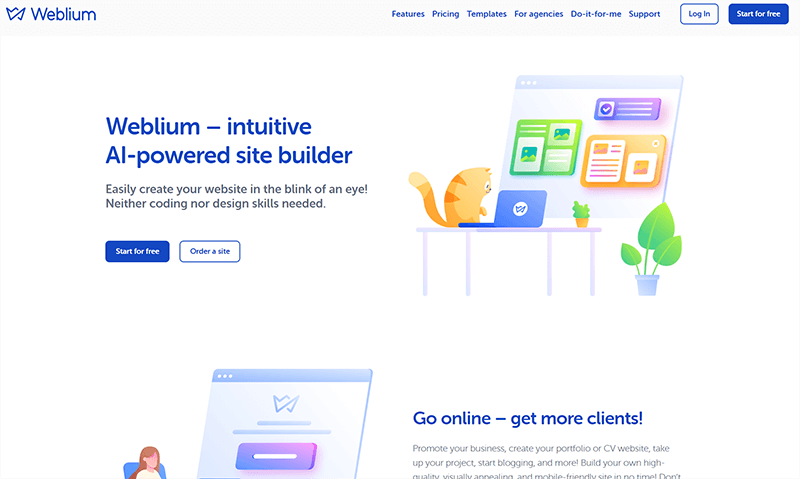 The main advantage of Weblium is that it is easy to use. Thanks to the AI Design Supervisor, you can edit your site with templates and content blocks. There are over 100 templates available in over 20 categories. However, Weblium doesn't have a lot of advanced features and an app store.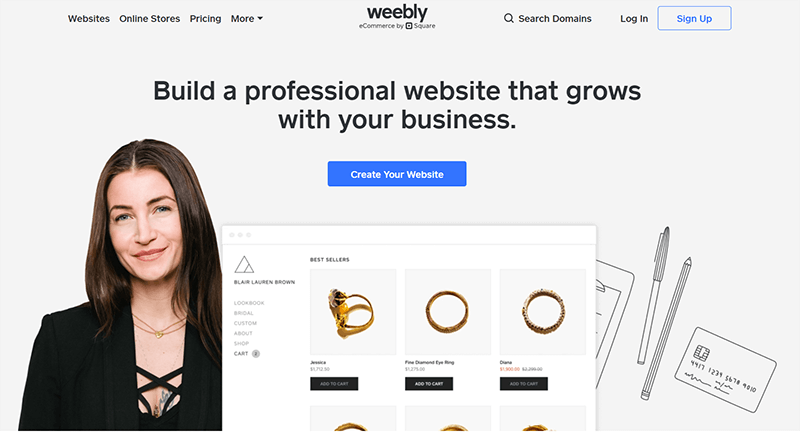 Weebly is pretty easy to use and provides a broad range of nice, professional-looking themes. On top of that, Weebly has a large app store, so you can connect your favorite applications if you want to.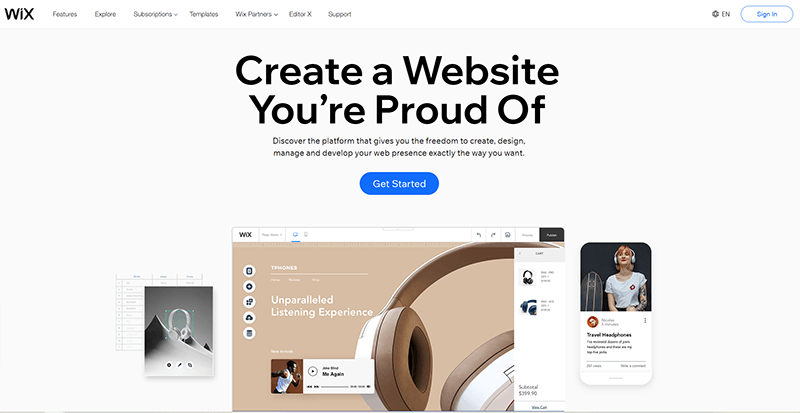 Wix has an intuitive site-building interface, lots of unique, fully editable templates to choose from, and is suitable for both eCommerce and blogging purposes.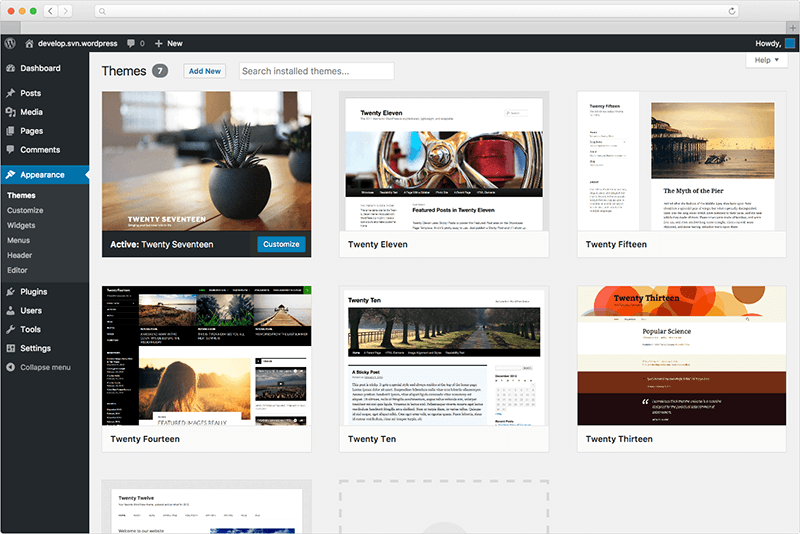 WordPress is a very powerful website builder with lots of advanced features and great app selection. However, it takes a bit of learning to start using the platform.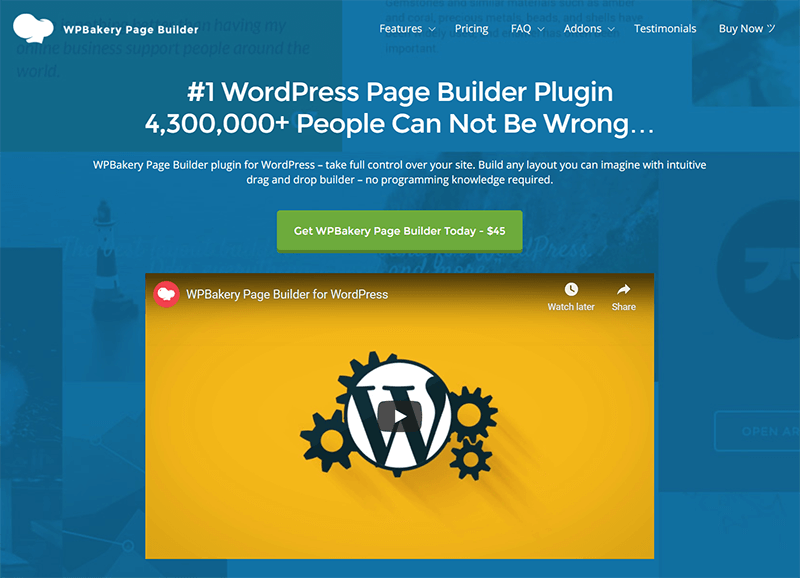 WPBakery (formerly Visual Composer) is a page builder that only works on WordPress. This plugin is useful for those who want to build a site on WordPress but don't have any coding skills. 
Content marketing for personal brands
As a brand, you need to create great content. Here are the best branding tools and techniques you can take advantage of.
You might also like: "How to Use Content Marketing to Build Your Personal Brand"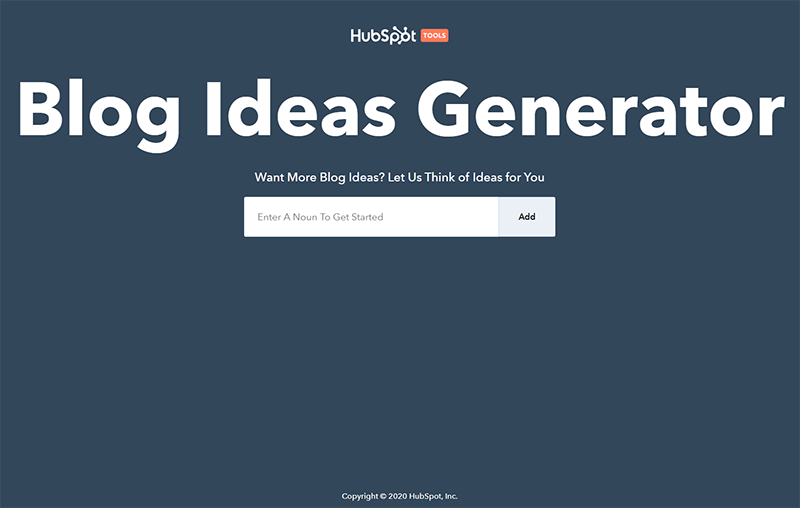 If you got stuck with blog post ideas, use this simple tool to get more interesting ideas. All you need to do is to enter five keywords, such as "vegan," "health," "beauty," "food," "vitamins," etc., and the software will generate some creative blogging topics for you.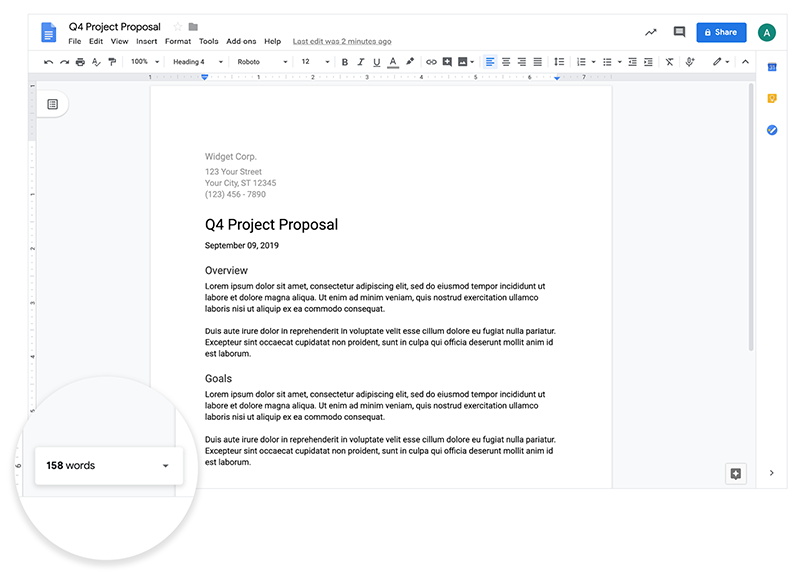 With Google Docs, you can create, edit, and collaborate on files with others anywhere, anytime - completely free.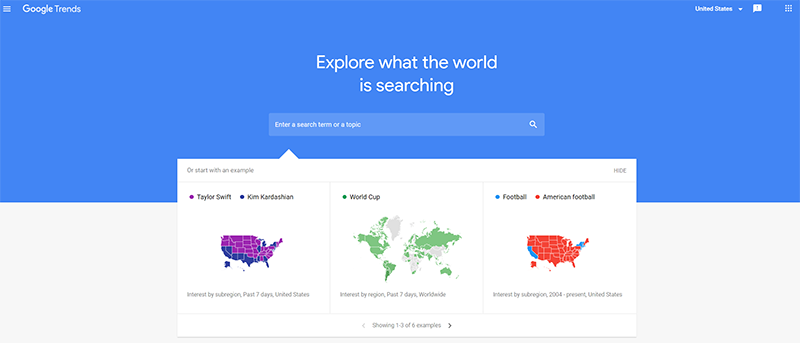 Google Trends is Google's public web application based on Google search that shows how often a specific term is searched in relation to the total volume of searches in different regions of the world and in different languages. Knowing the trends will help you create relevant content.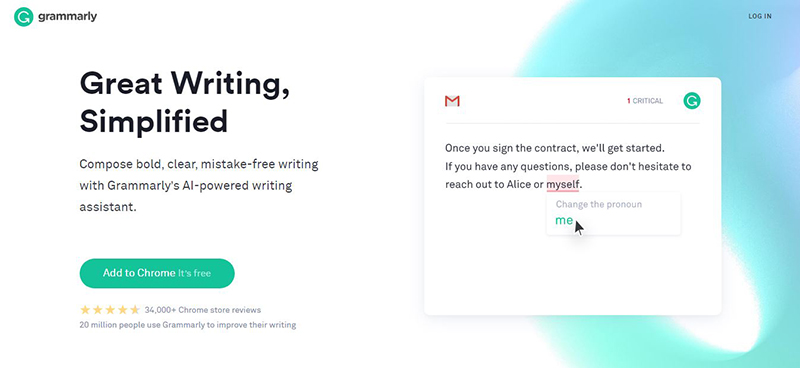 If your goal is errorless content, you should try Grammarly. It is a popular in-depth grammar checker and writing coach. You can either use a full version of the software or install a simplified Grammarly plugin for Chrome, MS Office, etc.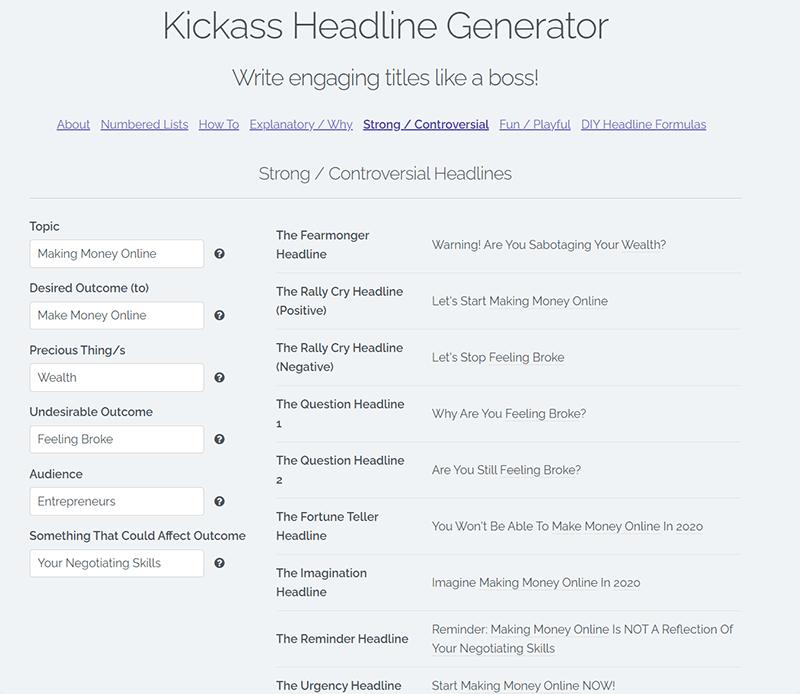 This is an irreplaceable tool in digital marketing. When you write a great headline, your content gets more chances to be noticed and acted on. With Sumo Kickass Headline Generator, you just need to choose a title category(numbered lists, how-to, etc.) and put in your information in the left column. Voila! You have a list of great headline ideas.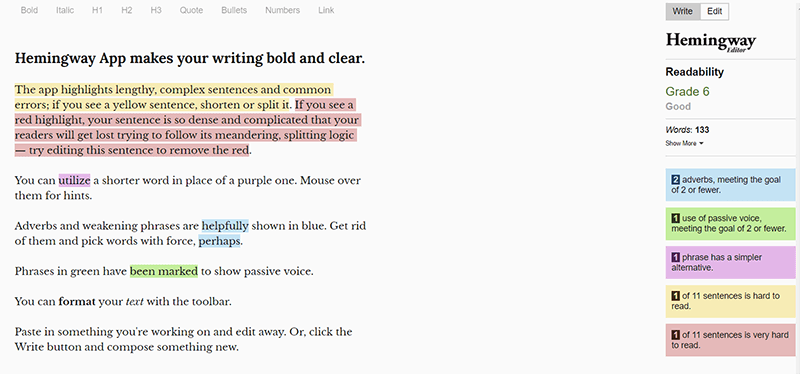 Hemingway is another great way to achieve an errorless copy. In addition to correcting grammar mistakes, the Hemingway app will tell you whether your sentences are okay or hard to read and will provide you with better alternatives for some words or phrases.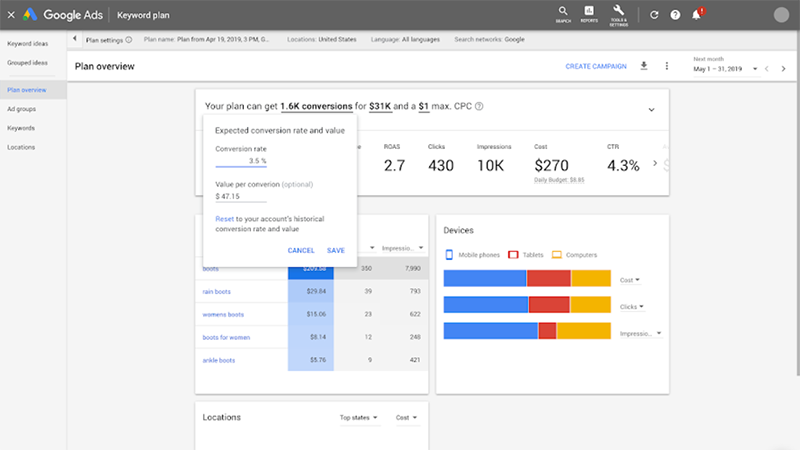 It is very important to find the right keywords so that potential customers will see your ad. Google Keyword Planner can help you with this.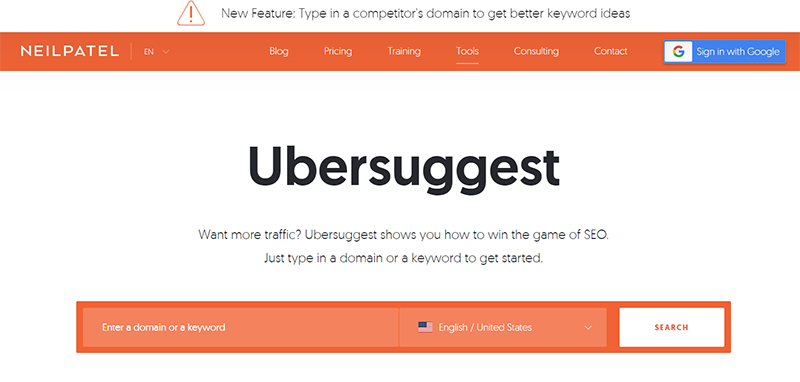 This tool will allow you to figure out what strategies your competitors use. Once you know what works best for people in your niche, you can improve and implement the same things. You will find out about the keywords they use, content pieces that get the most social shares, and other valuable information. 
Logos and visual branding
Your logo is a symbol of your brand identity. It makes the first impression of you and expresses your values all in one. But what if you have no logo and don't possess the skills to create one? Check out these online branding tools.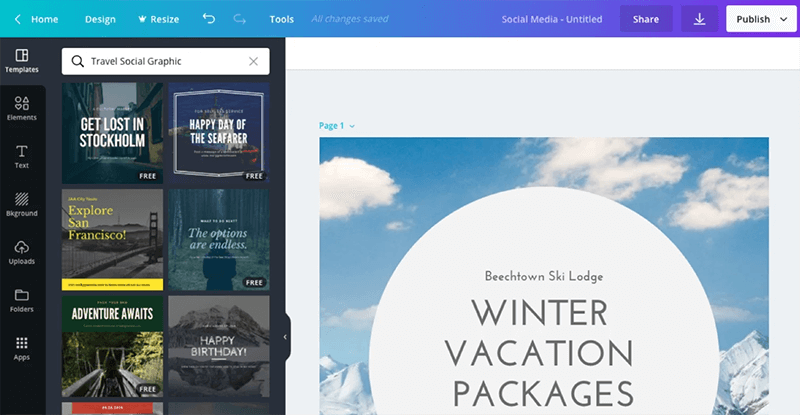 With Canva, you can create anything from logos, business cards, book covers, and social media posts to images for your website or blog, even if you have zero designer skills.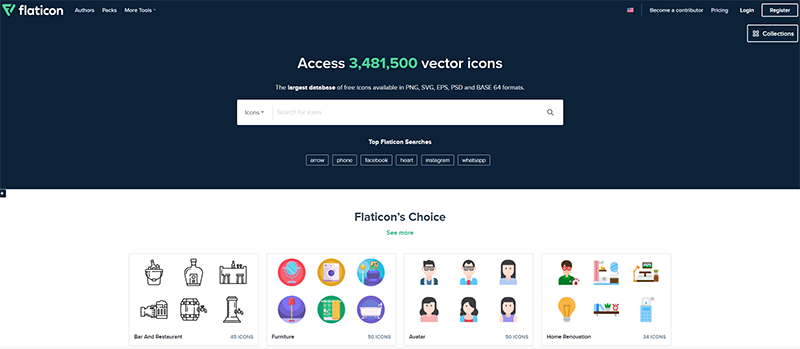 If you don't want to create visuals by yourself, check out Flaticon. This is a big database of icons available for any design purposes you can think of.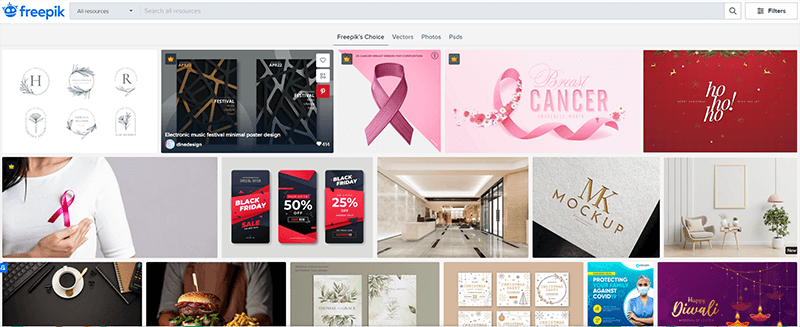 Use this resource if you need free vectors, stock photos, PSD, and icons.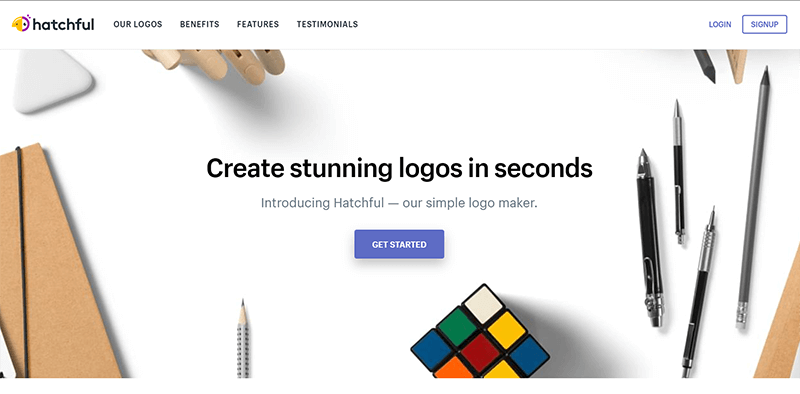 Working on logo design? Choose from hundreds of templates available on Hatchful and create professional logos in seconds.

Logaster is an AI-powered logo design service. This means that your logo will be created by artificial intelligence according to your preferences. You enter your name along with a tagline and get a few logo designs in seconds. However, the platform is not very good at designing creative and personalized logos.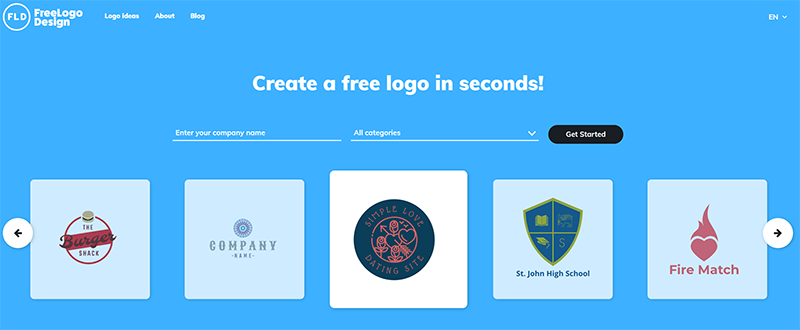 Enter your company name, choose a category, and you will be provided with a variety of logos.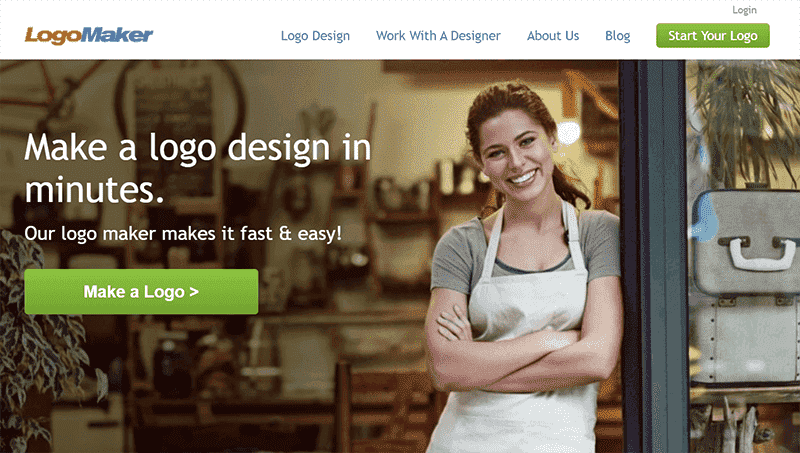 Logomaker is fast, easy to use, and affordable. The great thing about this service is that it has been translated into English, German, Spanish, French, Portuguese, Italian, Turkish, Chinese (simplified), Japanese, and Dutch. So you can design your logo using more than just English.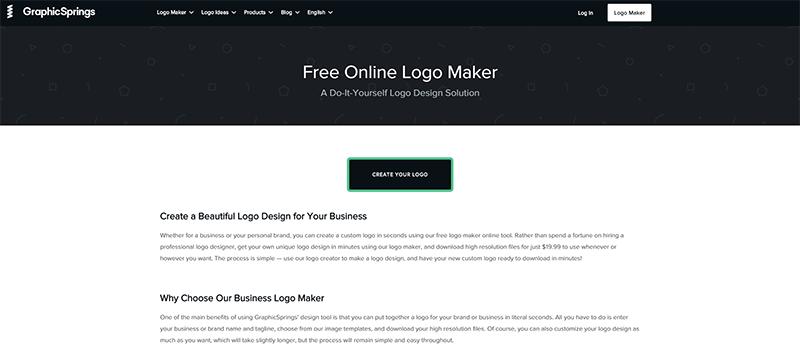 The platform features a wide range of beautiful templates in multiple categories. Enter your brand name and tagline, select a category, and pick your logo. GraphicSprings also allows editing your logos.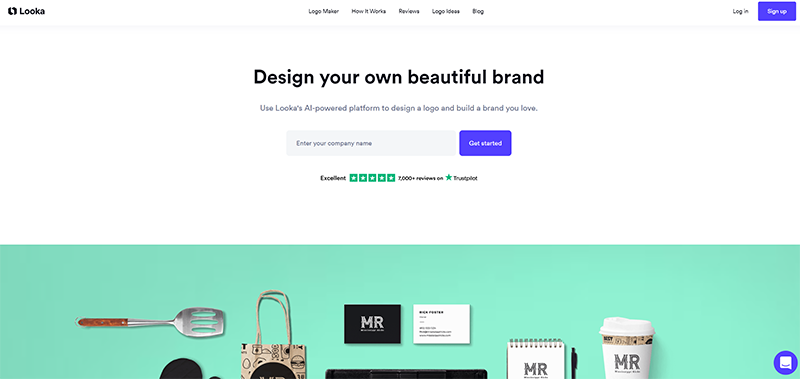 Looka is a reliable way to get decent-looking logos. Although it lacks in flexibility and richness of customization, it has very beautiful basic designs.

If you are looking for a logo in English or any other language based on the Latin alphabet, Tailor Brands can create a logo for you at a much lower cost than your local design studio.
In addition to creating logos, Tailor Brands also provides AI-powered website designs, social media marketing tools, and the ability to print your logo on various things like business cards and T-shirts.
Social media online branding tools
Plan, create, and schedule your social media posts with the following tools. 
You might also like: "How To Build a Strong Personal Brand on Social Media in 7 Steps"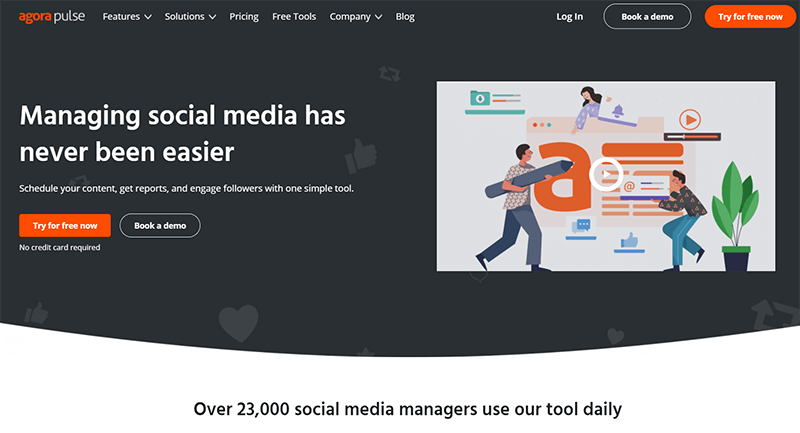 AgoraPulse is a social media monitoring tool with a convenient content scheduling feature. The service offers a large set of options for working with content, a final check before posting, as well as analytics and reporting functions.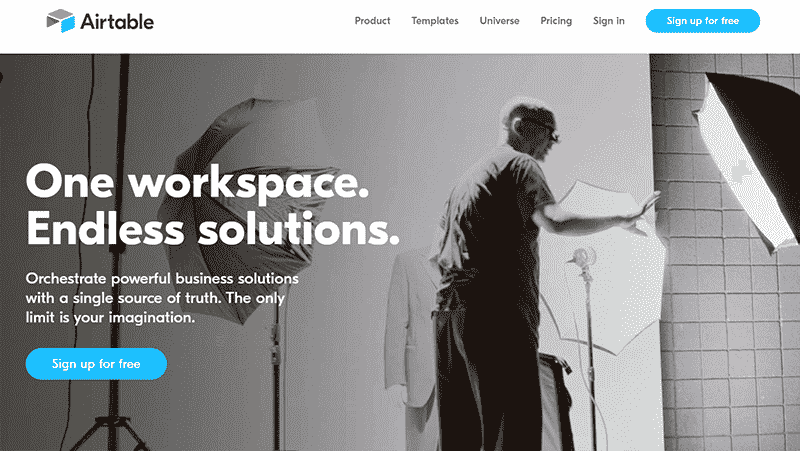 Airtable is a spreadsheet and database tool. It includes features that enable the team to collaborate on projects. Airtable also works great with social media planning and design.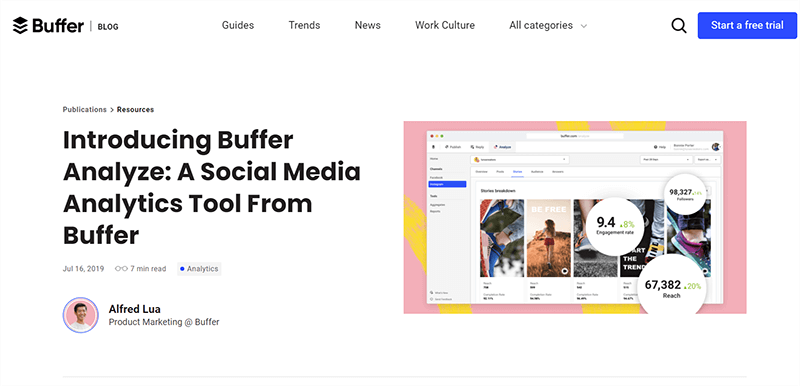 Buffer is one of the easiest ways to schedule your social media posts, track your content popularity, and manage all your accounts from one interface.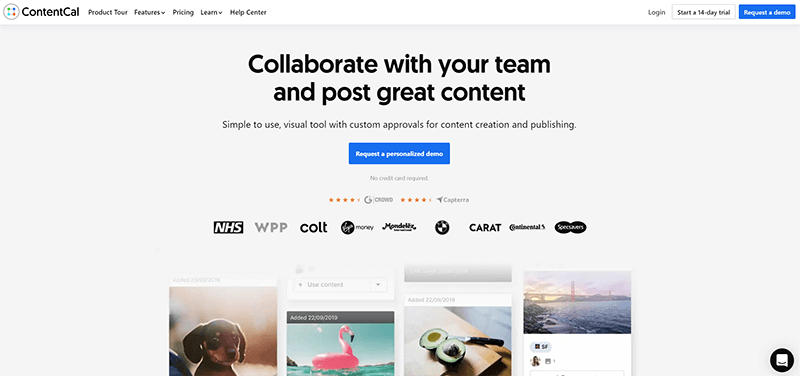 ContentCal is an easy to use visual tool for content creation and publishing that allows collaborating with other people.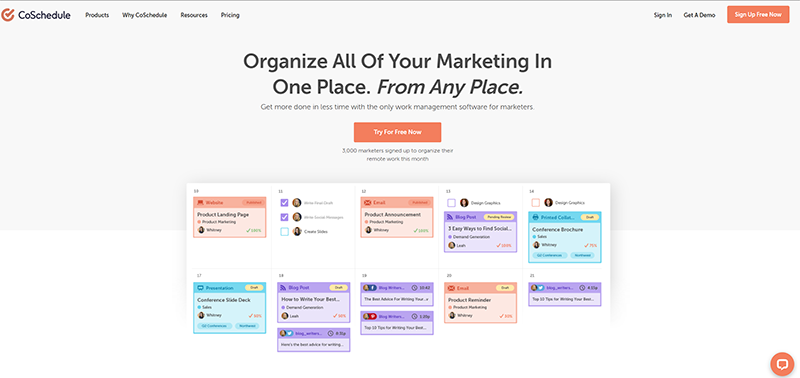 Organize all your digital marketing in one place - CoSchedule. The service provides users with such tools as Content Organizer, Social Media Organizer, Editorial Calendar, and more.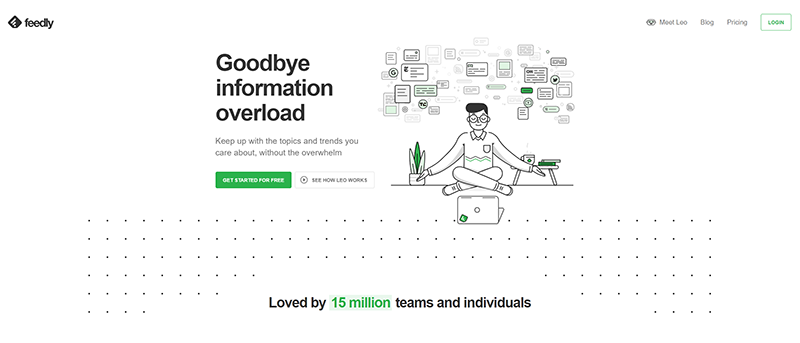 With Feedly, you no longer need to check multiple resources to find publications that matter to you. The service lets you see all new content in a central source.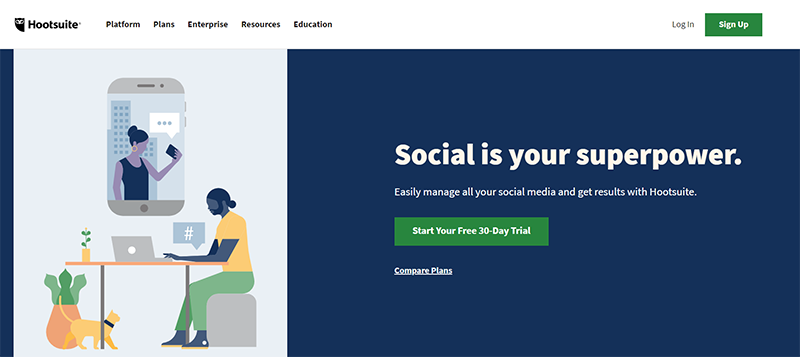 Plan, create, and schedule all your social media posts in one place. What we liked about Hootsuite is the feature that helps users monitor all mentions of topics relevant to them on social media.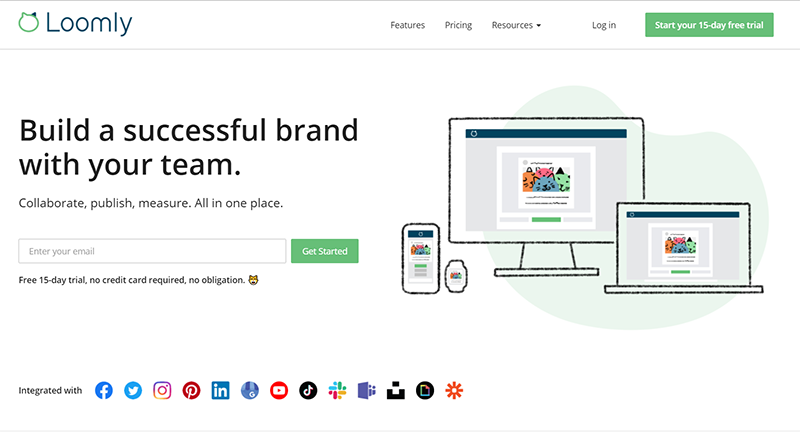 Loomly is a simple and effective post scheduling and posting tool for various social platforms. The tool provides users with valuable tips and tricks for designing great posts. Before users approve the post schedule, they can see a test layout and check the content consistency. This will help maintain a consistent brand message.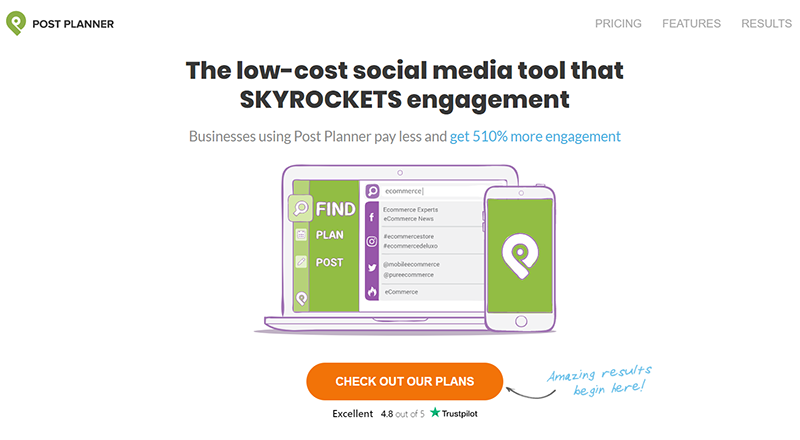 Post Planner is an analytics tool aimed at increasing user engagement and social media reach.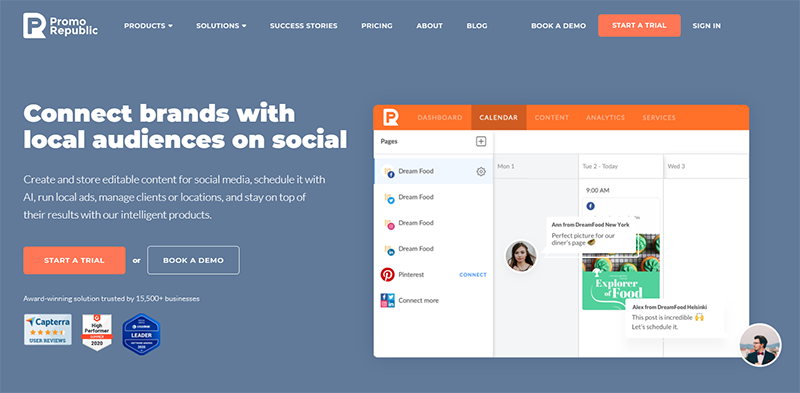 With this tool, you can create stunning visual posts for social media yourself in minutes. One of the greatest features of Promo Republic is a rich library of posting ideas (1000+ posts written by professionals for Facebook, Twitter, etc.)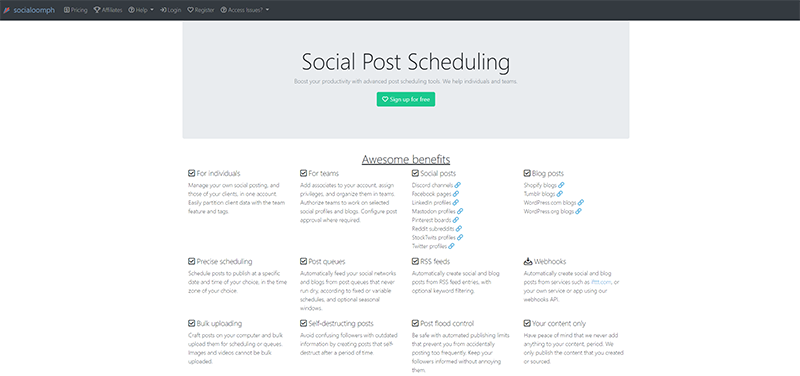 The tool will allow you to schedule your social media posts, track keywords, and develop your social media profiles. What we liked about SocialOomph is that users are able to automatically follow new subscribers and send them automatic messages.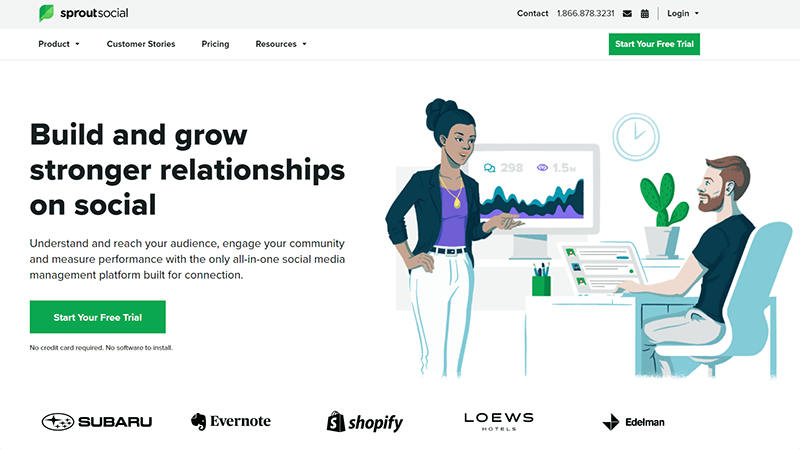 Sprout Social is a program designed to manage and optimize your social media assets. The vendor positions this product as "all-in-one" (publications, analytics, engagement), which completely replaces manual information processing. As for the scheduler function, the program supports file uploading and editing of draft posts.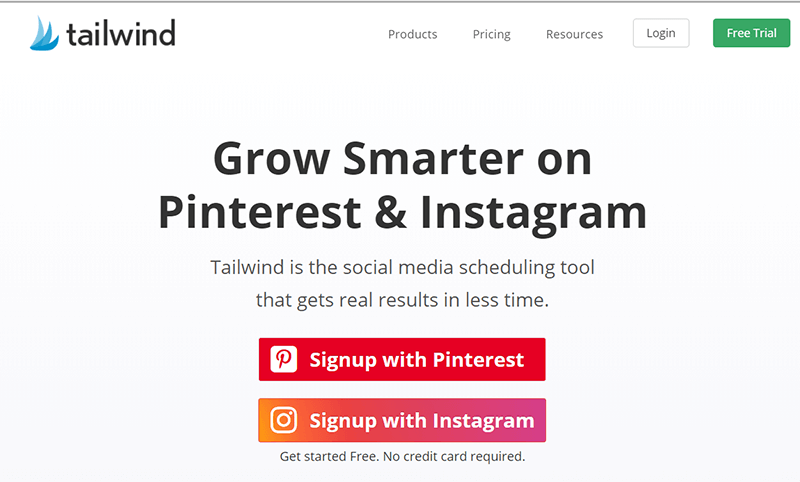 In addition to scheduling features, you will benefit from the ability of the tool to find your best times to post on Instagram and detect hashtags that drive engagement. Tailwind is suitable for Instagram and Pinterest users only.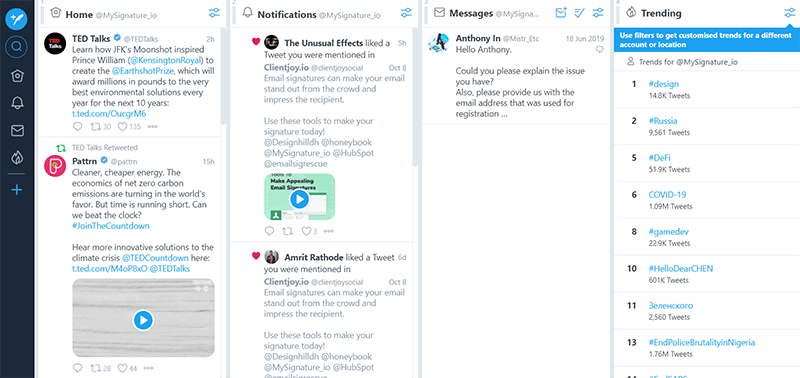 TweetDeck is a desktop utility recommended by various social media influencers. It is similar to HootSuite that we mentioned earlier and allows you to increase the size of tweets by shortening URLs with Deck.ly. 
Social listening and analytics for personal brands
Don't forget about analytics.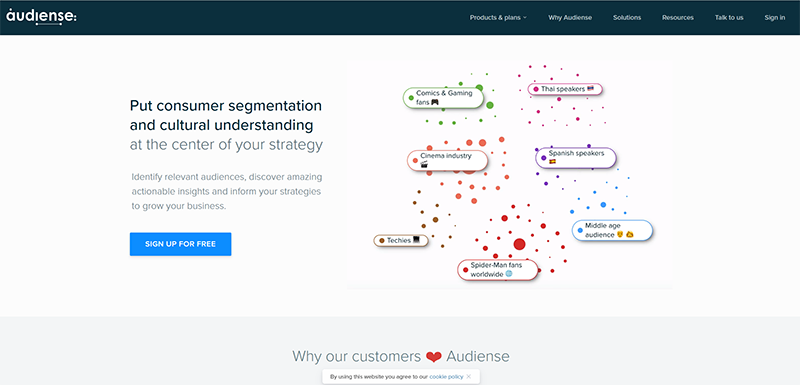 This social marketing platform is based on three main solutions – social insights, social marketing, and social advertising. Audiense is intended to help you connect with your supporters, understand, attract, and encourage them to take action.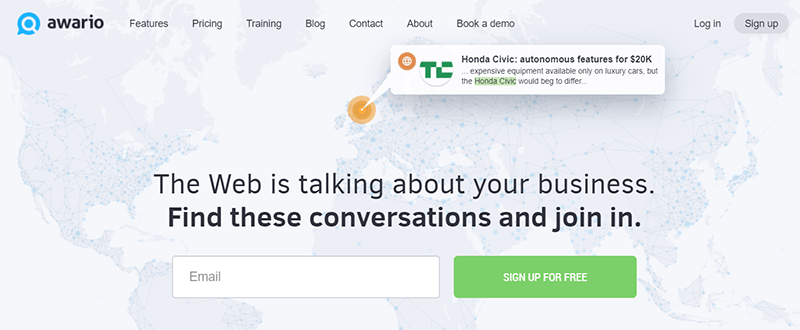 With this tool, you will always know if the Internet is talking about your brand. Find these conversations and join in.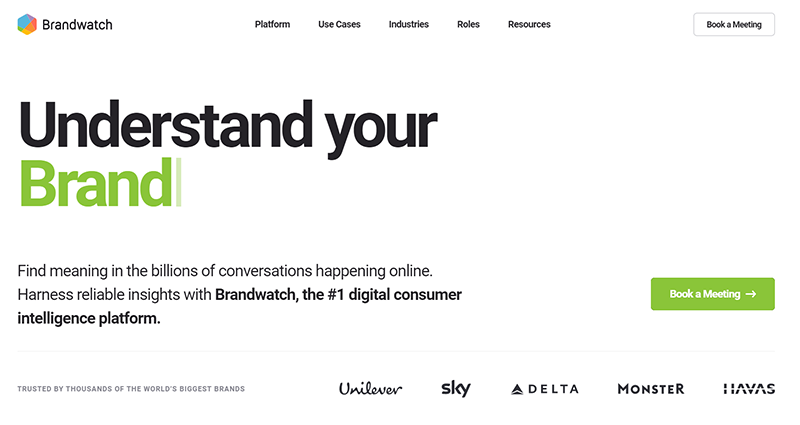 Brandwatch is a social media monitoring platform that finds reviews, articles, and discussions online. The service divides data into categories, analyzes it, and sends emails.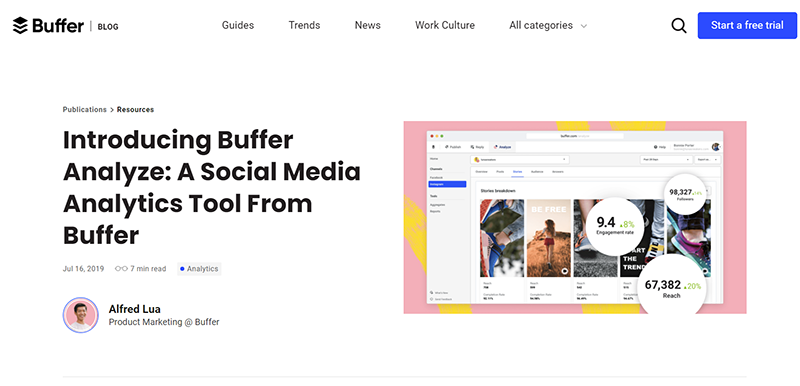 Most users probably know Buffer as one of the most popular social media scheduling tools. Now it also provides analytics on Facebook profiles and Instagram business accounts.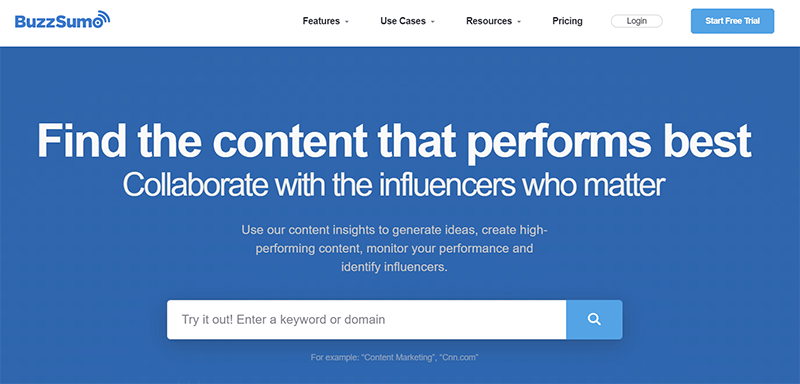 The service provides valuable insight into what type of content works best and why.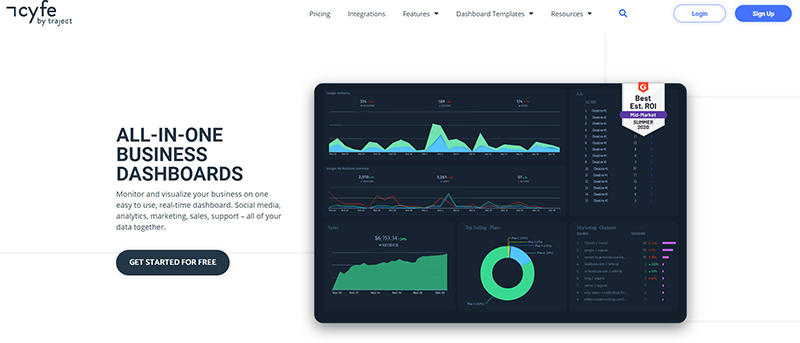 Cyfe is a service for monitoring all marketing channels, including email marketing, SEO, SMM, web analytics, and more. All data can be tracked in one app.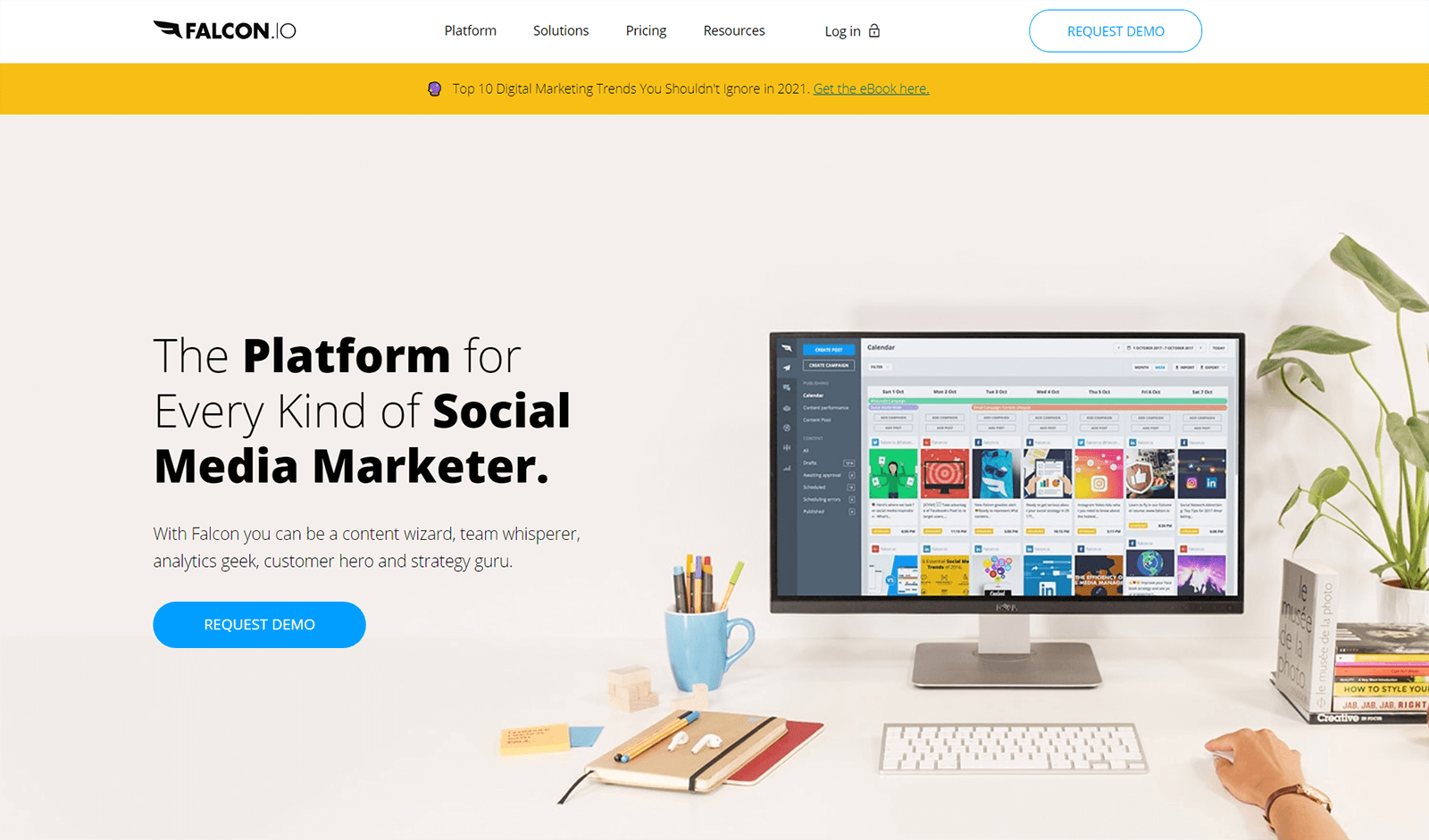 Falcon is an all-in-one platform for managing and managing content on your social media. It also has a built-in analytics tool.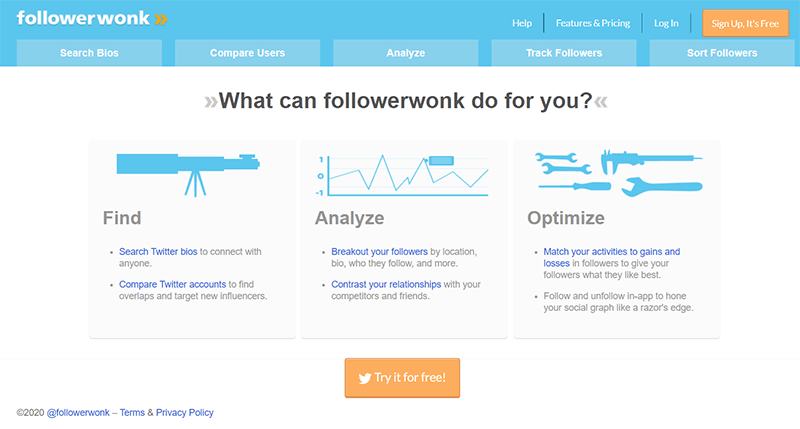 Followerwonk is a good analytics and optimization tool for your Twitter account.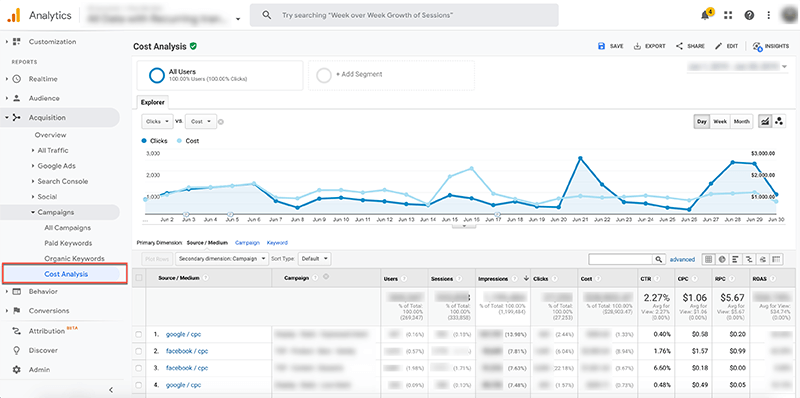 View advanced details about your blog traffic. You can find out which pages are being visited, from where, how much time visitors spend on specific pages, etc. Often, it can help detect problems due to which visitors leave the page or don't complete the purchase.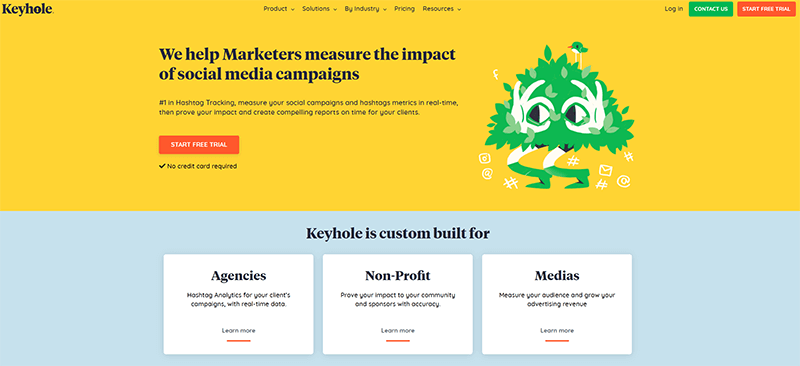 Measure the impact of your social media campaigns.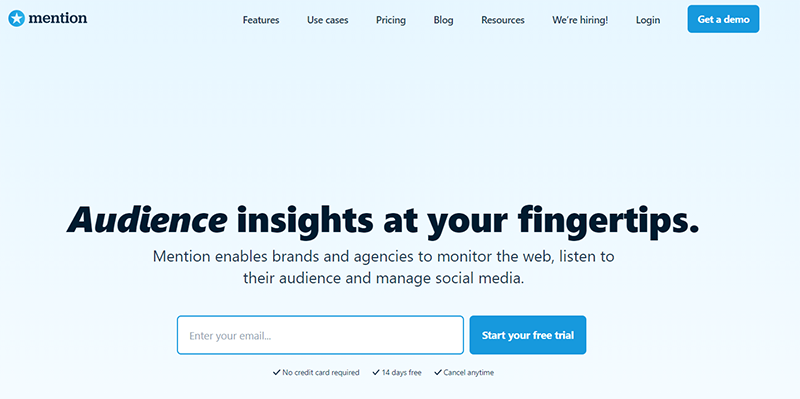 The service allows anyone to control what others say about them on the Internet and on social networks. It is possible to immediately respond directly from the panel by connecting social accounts.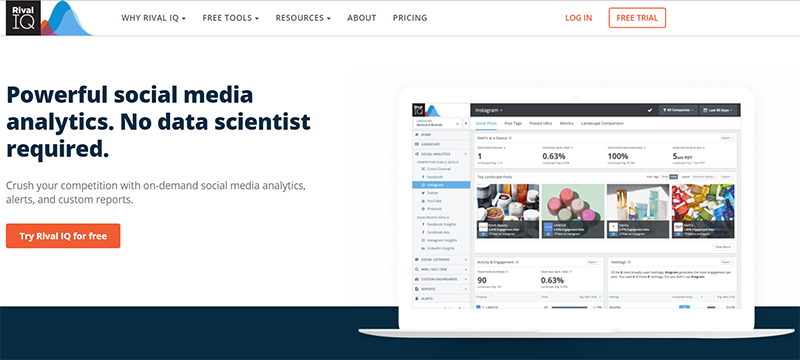 Get in-depth analytics on every channel, including Facebook, Instagram, Pinterest, Twitter, YouTube, and more.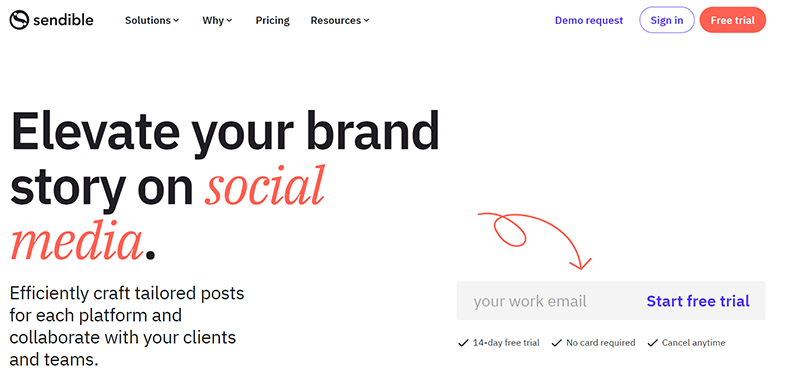 This service allows you to manage social networks and track ad campaigns.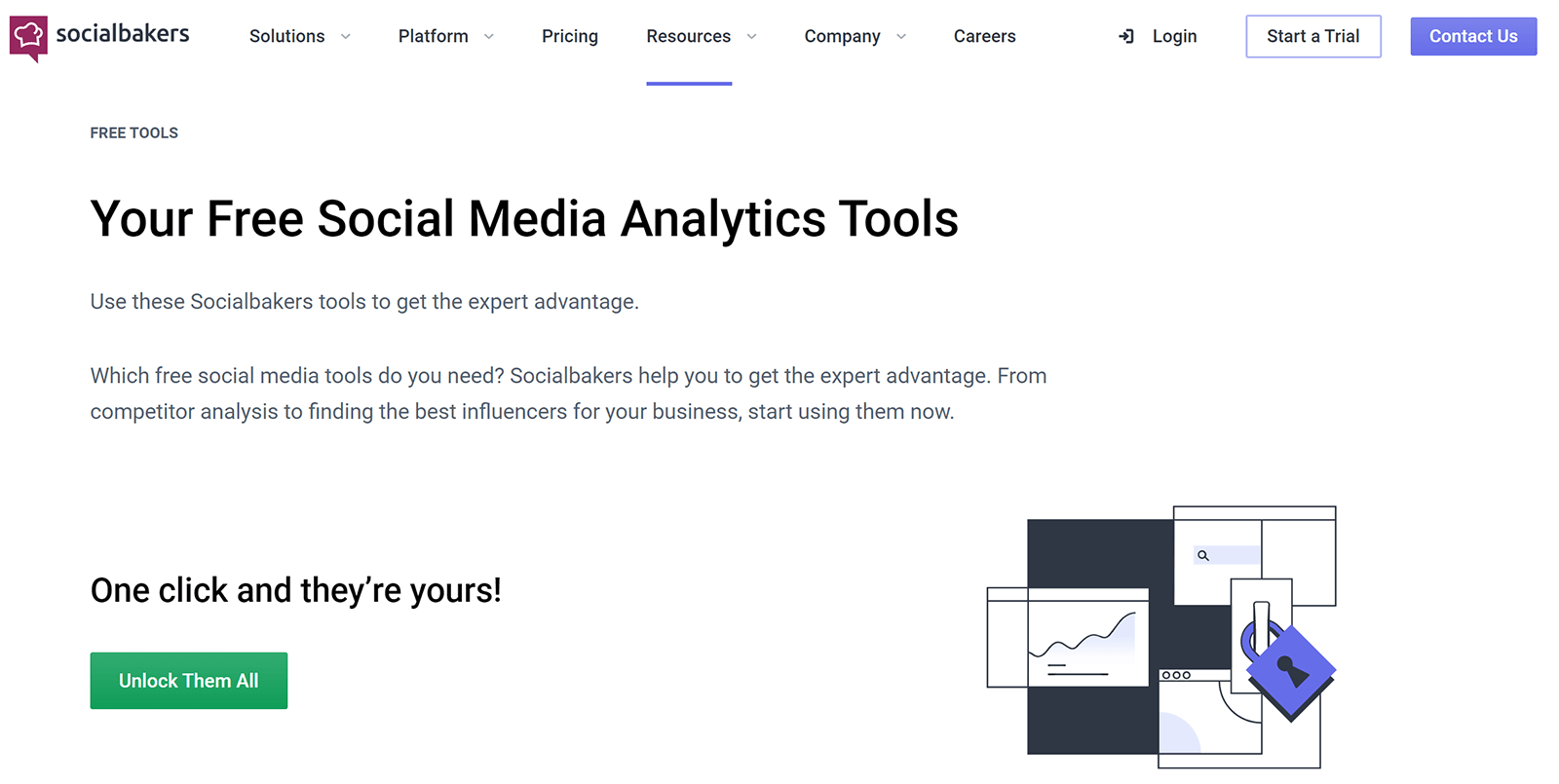 Socialbakers have a free online service for analyzing and monitoring your performance on Instagram and Facebook, as well as search for influencers to work with. With its help, you can get complete analytics, improve interaction with existing and potential customers, and generate comprehensive statistics.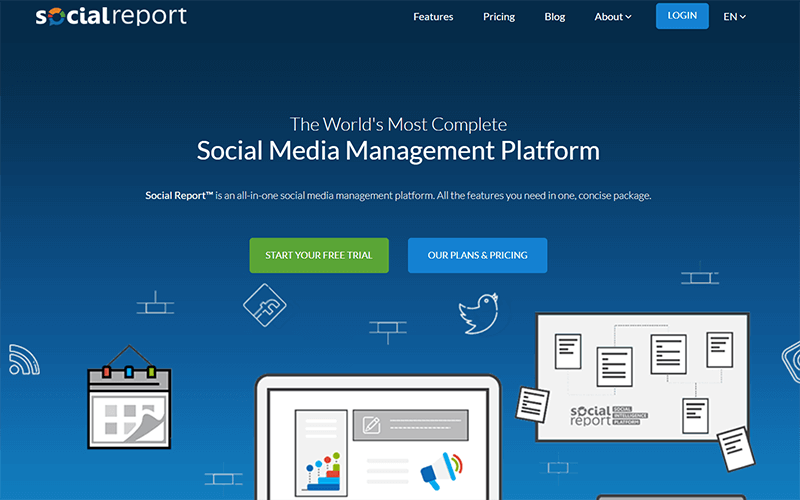 The service's features include social media posts scheduling, analytics, reporting, monitoring, team collaboration, and more.

Talkwalker is a social media analytics and monitoring tool. It provides an in-depth understanding of certain search queries by building complex metrics in a simple way. The service offers powerful and flexible dashboards, interfaces, and reports with comprehensive filters.
Talkwalker is also the official Twitter partner, ranked among the most effective online reputation management tools.
Prodactivity and self-management in personal branding
Be more productive, manage all your tasks better, and don't forget about fun.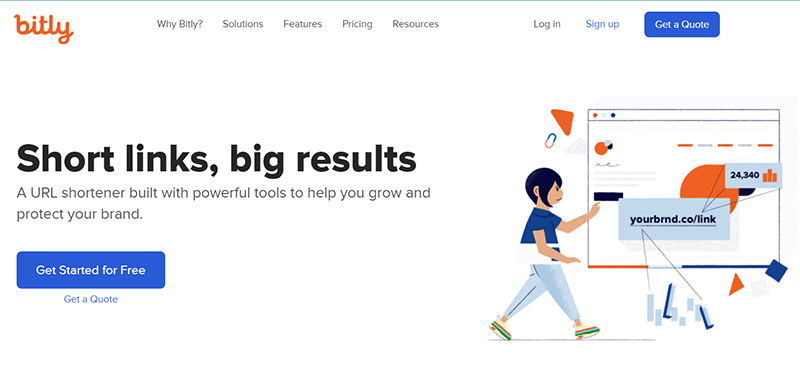 Bitly isn't only a link shortener. It also collects data in real-time from across every channel where you share the link.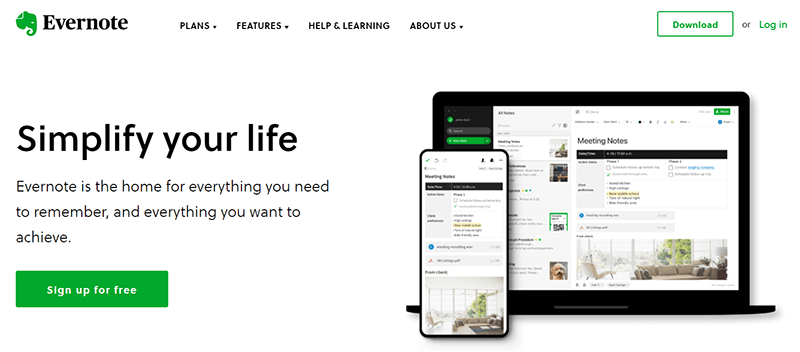 Evernote is a service that provides an advanced workspace to increase the productivity of any user. The service is suitable for both making notes on small personal and complicated business projects.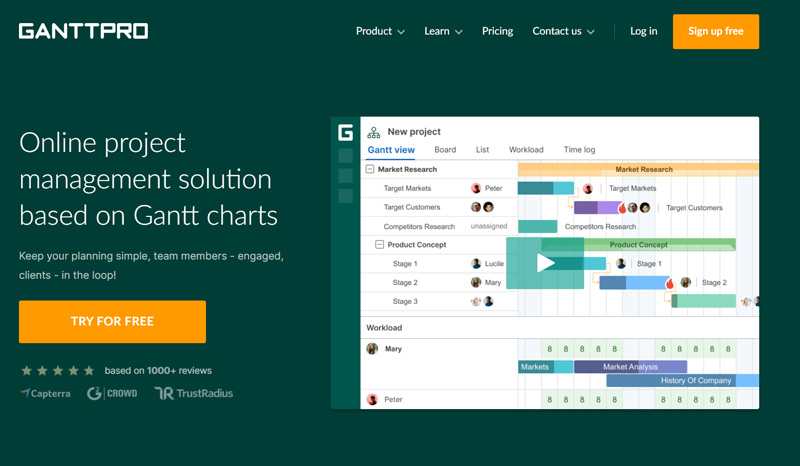 GanttPRO is an online project management tool based on Gantt charts.  You can organize and schedule tasks, set due dates, durations, and dependencies. GanttPRO used by 500K+ Project/product managers, team leaders, CEOs,  and other managers from different spheres.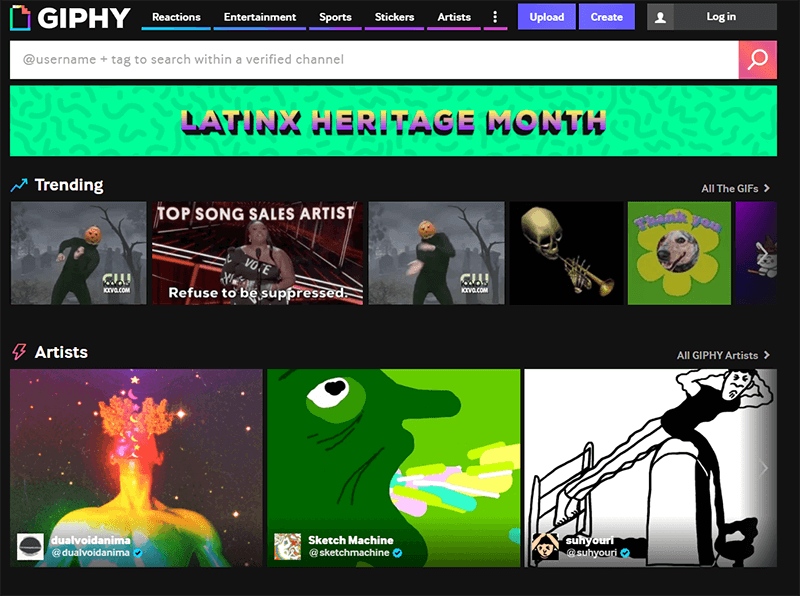 If you want to make your content more attractive and fun, create animated GIFs with Giphy. You can also analyze how many users clicked on your GIFs.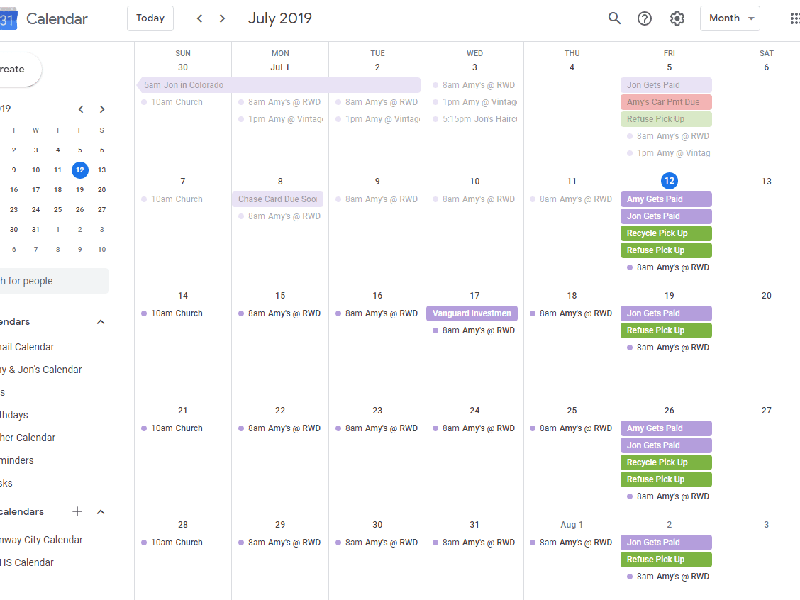 Google Calendar is a service for organizing things, events, checking them, as well as adding new events from the websites you visit.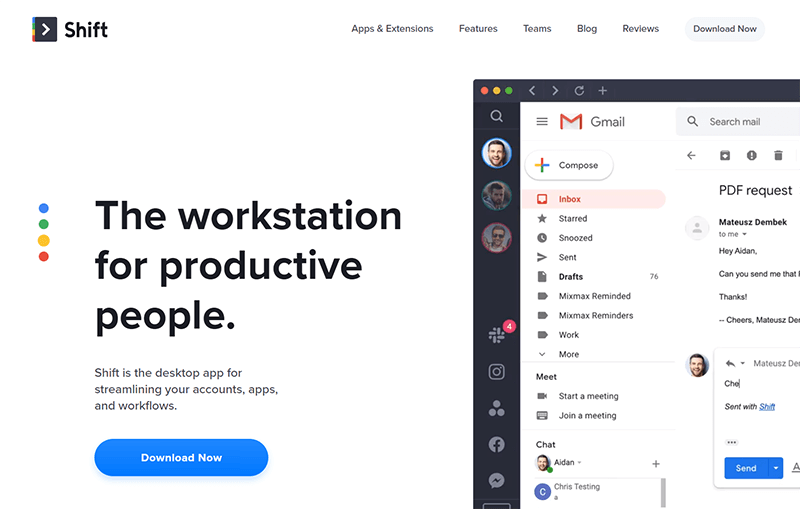 Shift is a great productivity tool that helps businesses streamline and optimize their workflow in one place. With Shift, users can quickly toggle between multiple email accounts and connect their favorite web applications.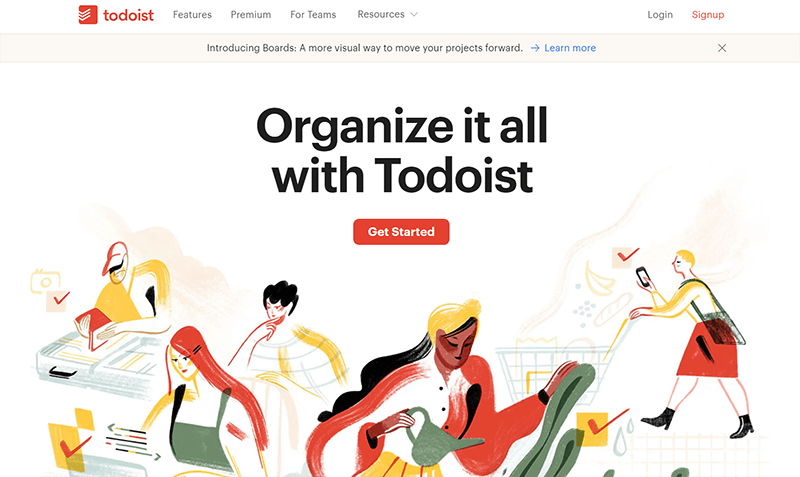 This is a service with a simple and functional to-do list. You can use it anywhere: on a smartphone, tablet, desktop, in a browser, on Gmail, etc.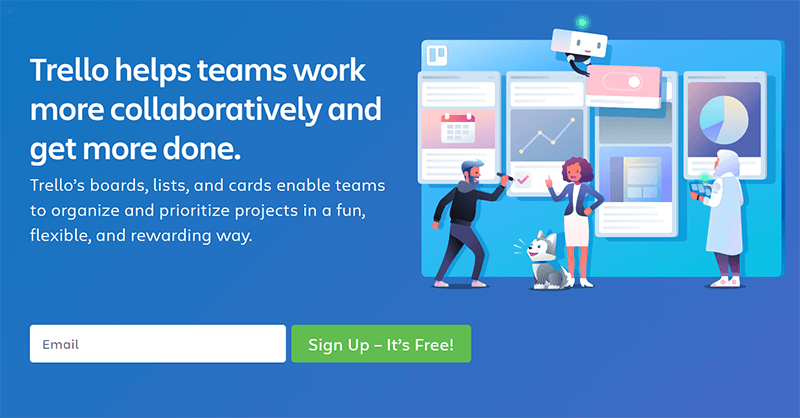 Trello is a web-based collaboration service that can help organize and manage projects using maps. The main advantage of Trello is the view of several simultaneously running projects and their current state. You can also use Trello for event planning.
Ostap
Ostap is a marketing professional (PMM) with 5+ years of experience in the software industry (B2B and B2C). Having worked with email marketing products and services, Ostap has a deep understanding of various email marketing strategies and solutions.