Halloween is a special and fun holiday. It is widely celebrated during the fall season, on the 31st of October, giving a lot of positive emotions to young kids, teens, and students.
The distinctive traditions come from Celtic tribes that lived within the contemporary Ireland and Northern France territories. The holiday is dedicated to dead relatives and saints, remembering them and rendering honors.
Halloween is incredibly popular worldwide, especially in the USA, Great Britain, and Canada. Celebrations last several days and eves, including trick-or-treating, pranks, fancy-dress parties, fortunetelling, and traditional stories.
According to Statistic Brain, the annual Halloween spendings of Americans are from $7 to $8 billion and they increased dramatically in recent years. Therefore, all businesses, especially small and medium-sized ones, use the unique occasion for holiday promotions and efficient marketing campaigns.
Halloween-related Items
All modern families within Europe, the USA, Australia, New Zealand, and Canada start preparations for the holiday beforehand. They purchase in gross:
witches, vampires, pirates, and other horrific costumes;

candies;

candles and decorations;

greeting cards;

gifts and souvenirs;

stylish pumpkins for home décor.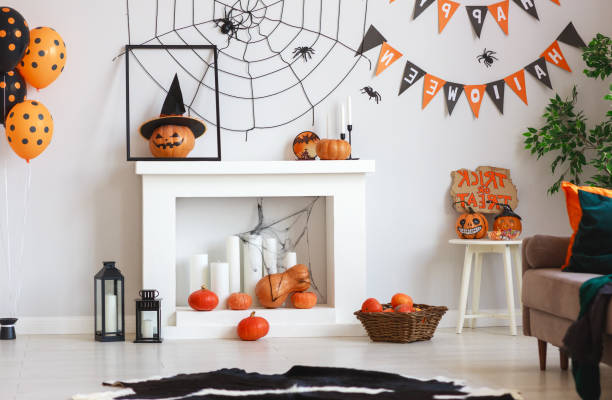 However, not only do the retailers that sell these popular items use the occasion to engage customers, please their regular buyers, and increase their profits and revenues.
Restaurants and bars include Halloween food and drink specials to the holiday menus, decorate the premises, create a mysterious atmosphere and play scary organ music.
Announcers and other employees wearing costumes make guests enjoy the holiday.
Real estate agencies offer to check the houses and apartments for ghosts and other Halloween threats.
Tour operators elaborate travel itineraries to the weirdest places in the world. Meanwhile, as online presence is a must nowadays, all enterprises, businesses, and entrepreneurs can attract valued customers using the Internet network.
Tips for Halloween Promotions
Use the festive wave for promotions if your goods and services are unrelated to Halloween. Therefore, you can:
Dress your items in the holiday costumes;

add coupons;

create articles with holiday tips, decorations, or party ideas and share them liberally on your website or social media;

order festive bags or souvenirs with your logo;

target your regular, last-year customers, sending them newsletters.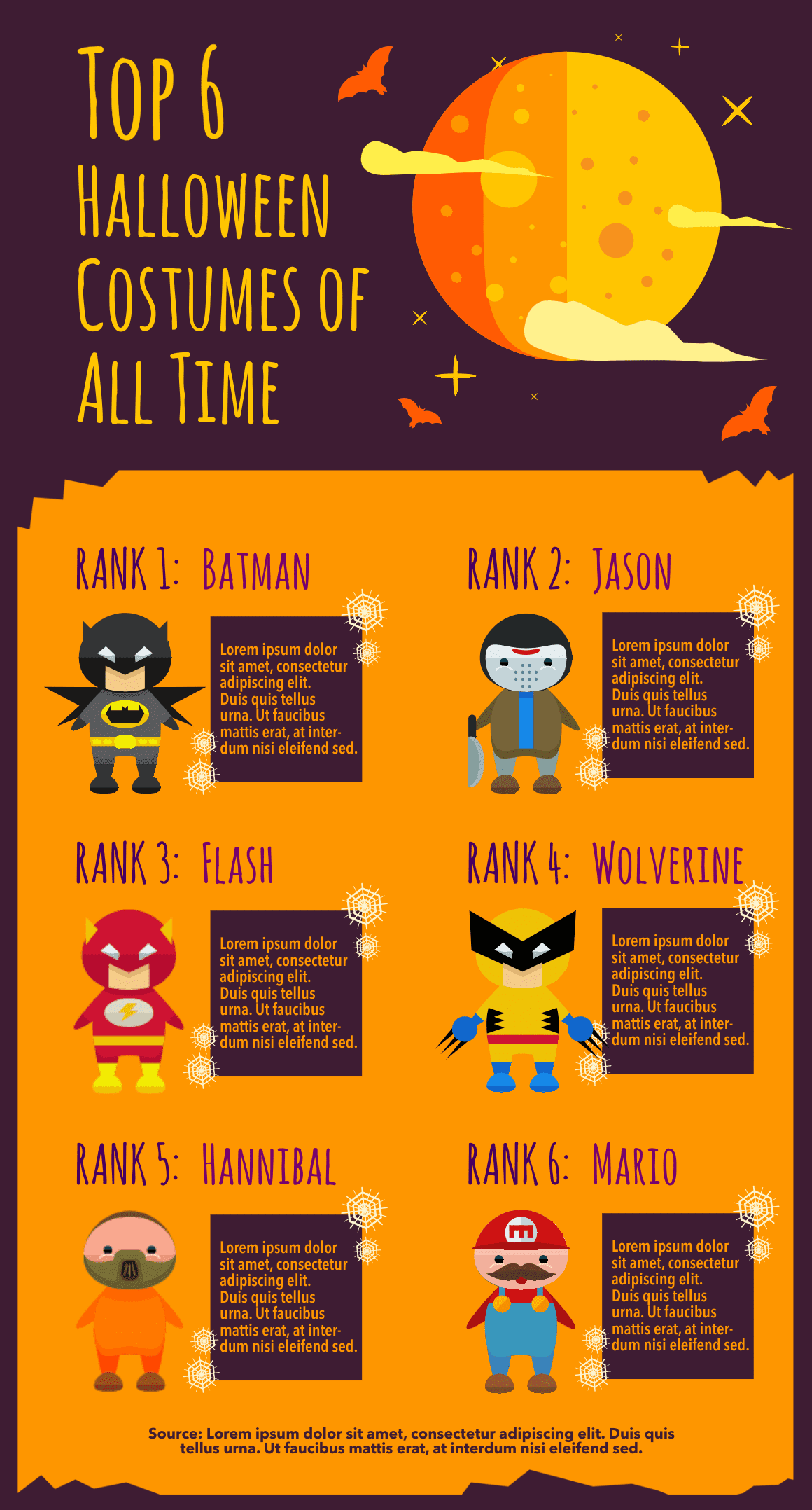 source: Easel
Large corporations and small businesses add some pretty pieces of Halloween-related games, puzzles, quests, and festive designs to their sites, attracting clients and encouraging them to visit the company or product pages.
Halloween is not a good reason to send greeting cards to unknown people. However, this unique opportunity reminds them of their previous shopping experience, triggering positive emotions.
Halloween Email Marketing Ideas
October is an excellent time for a creative email marketing campaign. Business activity is usually high in autumn; fall is congenial for the company, carrier growth, new orders, and ideas.
Inform your valued customers about special events, parties, Halloween sales, or new specialty items. Beautiful, festive, and creative messages entertain your recipients, making them remember about you, your company, and your services. The holiday templates can be used for the letter header; some bright elements can be added to the signature.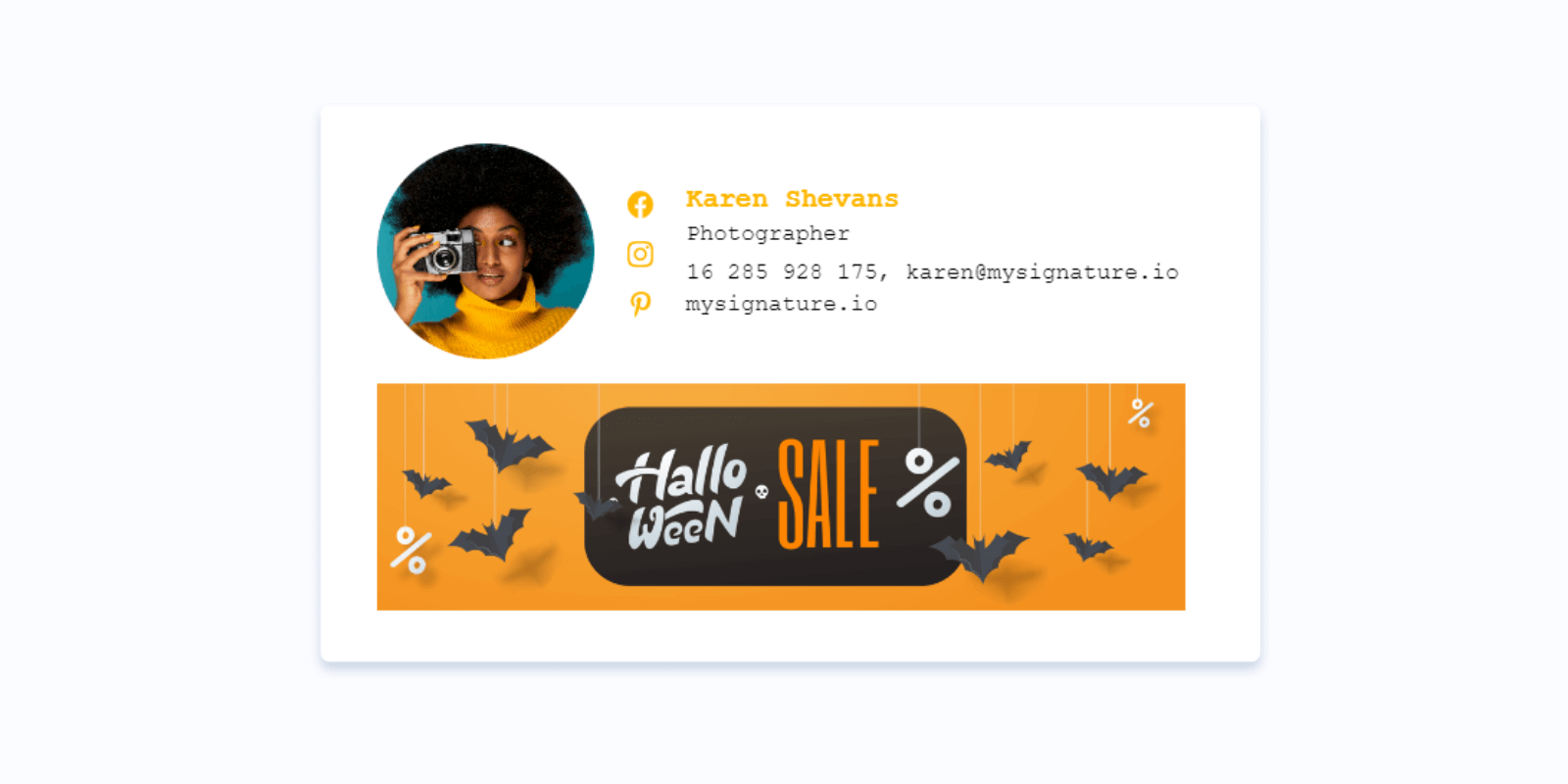 Halloween themes usually include seasonal images, such as yellow leaves, pumpkins, apples, or acorns, as well as mystical backgrounds: ghosts, zombies, and terrific castles. These templates are professionally designed, responsive, and compatible with all basic browsers and systems.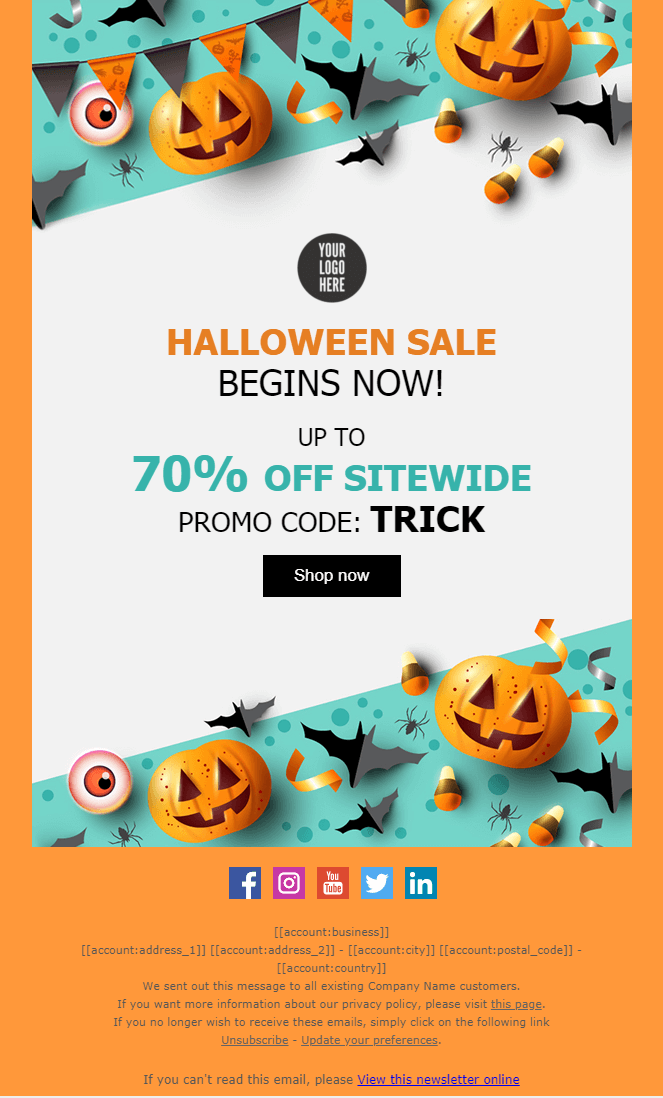 source: emailchef
Additionally, they are easily customizable, so select well-suited ones for your business and change them according to your needs and relevant purposes. You can also take a photo of your team in Halloween costumes and amuse your recipients.
However, don't forget to make your email messages undressing, informative, elegant, and inventive. Add some creative ideas, jokes, and useful information.
Start preparations early, some months before the holiday, prioritize your goals, and get the best possible marketing results.
Ostap
Ostap is a marketing professional (PMM) with 5+ years of experience in the software industry (B2B and B2C). Having worked with email marketing products and services, Ostap has a deep understanding of various email marketing strategies and solutions.