While in our everyday life, we are used to communicating with people via mobile phones, social media, various messengers such as Viber, WhatsApp, Facebook Messenger, or just chatting face to face, in business, these methods are inappropriate.
To get the message across, business people use email, and in this blog post, we will figure out what makes a good and effective business email.
What is the tone of any business email?
The tone of each text is revealed through the words used in it and the way these words are connected within the text. This applies to emails as well.
You know that there is a formal and informal style in email texts. And when we talk about business emails, we use something in-between or, to be more precise, a semi-formal tone. This means we remain friendly but try to keep the distance and feel the limit.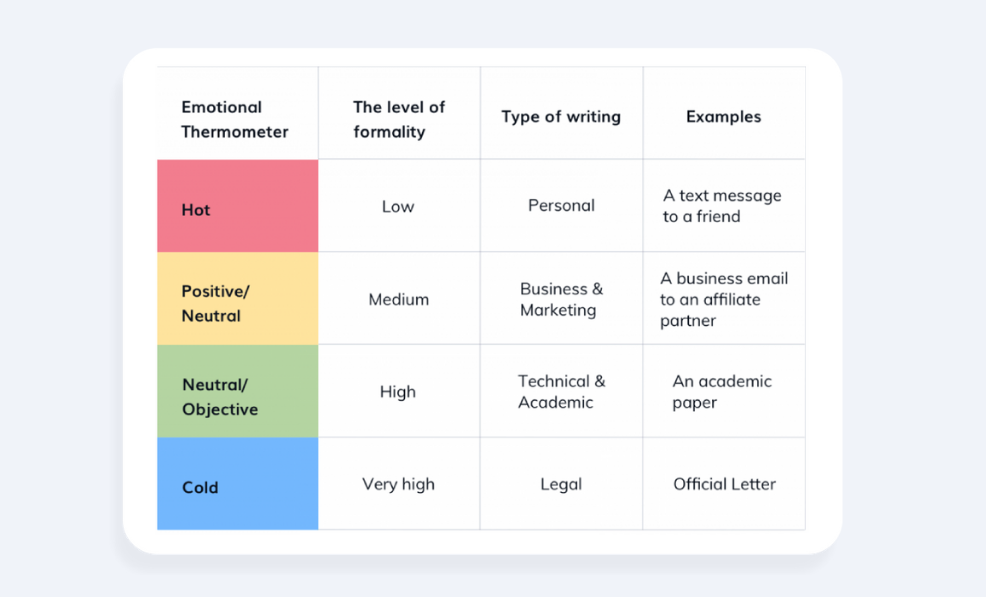 source: Tidio
The formal approach may look stiff and have no credibility. This is why it should be slightly modified and padded with some friendly notes to personalize the email and make the recipient believe you.
Grammar and spelling mistakes are your biggest enemies
At least one grammar or spelling mistake in the business email, and from that moment, you are considered an unprofessional and lazy person who does not respect the recipient. So, be careful with what you write and how you write.
To make your life easier, I recommend using online services such as Grammarly, OnlineCorrection.com, or Reverso.net. You can copy the email text you have written, paste it into a checker, press a corresponding button, and the program will show you all errors. These online services (and many others) are free and helpful when you are short of time or too tired to notice any errors.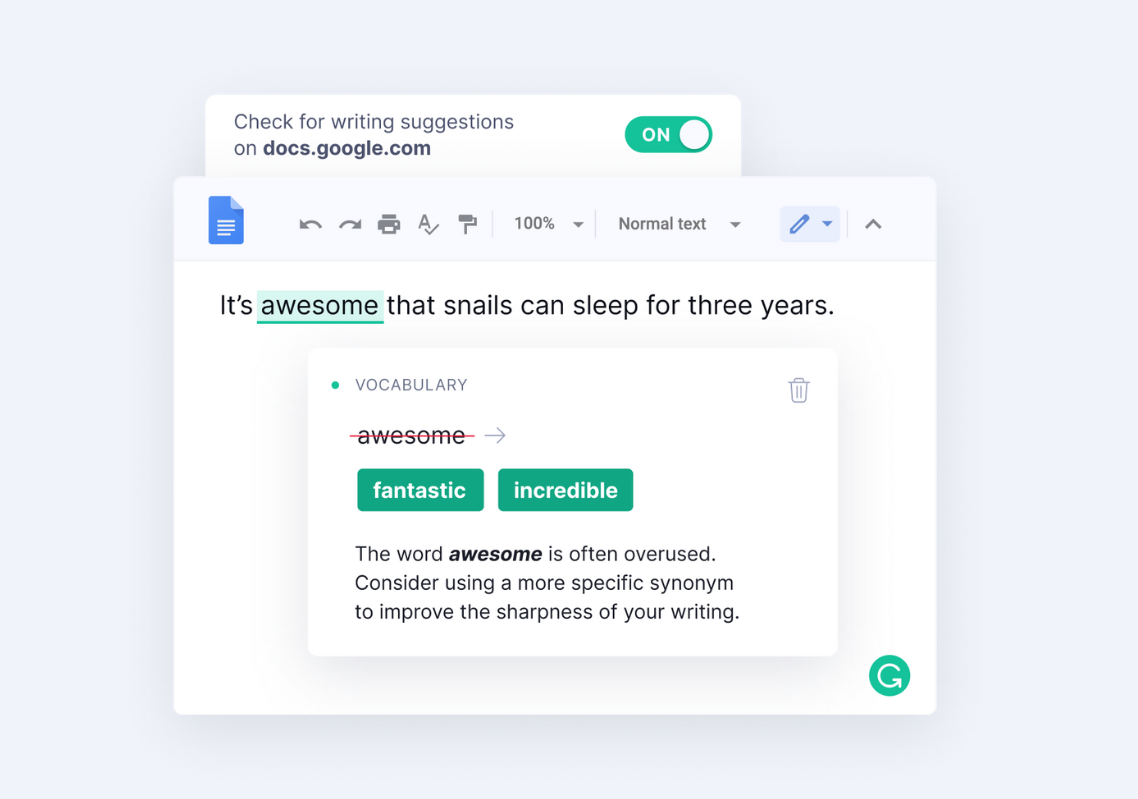 Elements of any business email
Business emails must always be well-structured and have very strong logical connections. This is why before writing an email, create a short draft that will include all obligatory parts. Here are all of them.
Subject line
The subject line is the first thing the email recipient will see when checking their inbox. Try to make it short but, at the same time, input the key point of the whole message into it. It has been proved that the perfect subject line should have a maximum of up to 5 words. Longer lines won't be properly displayed on mobile devices.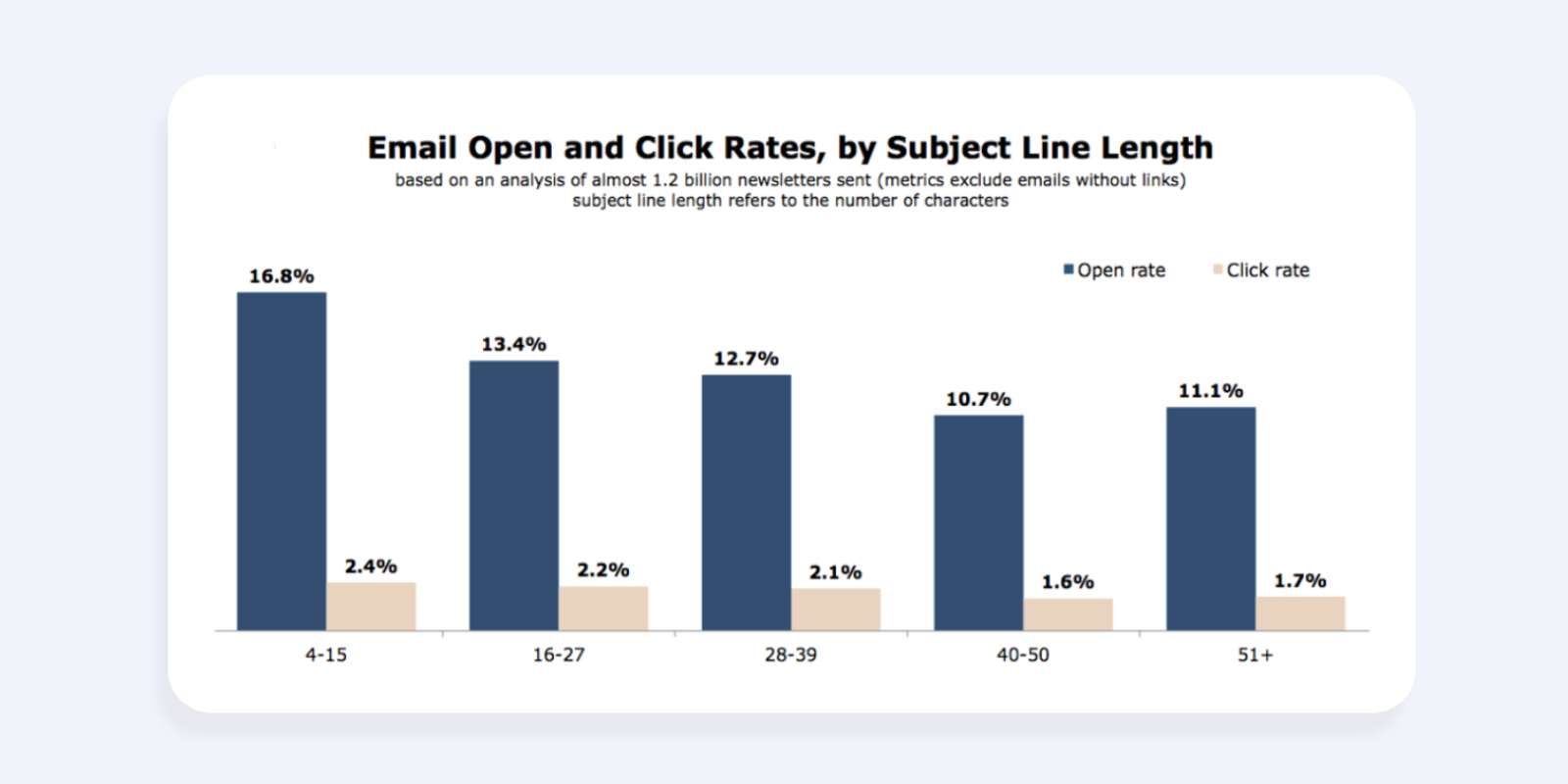 source: Marketing Charge
Greeting
The greeting is a very important part of any email. To greet the recipient of the business-oriented email, use the standard wording like "Dear + name." You can't write "Hi," "Hello," or "Hey" (unless your business relationships are already well-established). Remember about the tone of the email and apply it to the opening.
Email body
If you write the first email, you should introduce yourself and explain why you are writing to this person. After that, if you respond, you have to thank the person for the previous email and only then start your message.
In general, never use abbreviations, emojis, or slang. Also, ensure the text doesn't include odd signs, extra letters, or doubled words. All these make you unprofessional.
Structure the text using the bulleted lists, divide key points with paragraphs, and make everything possible for the reader to understand all information easily. Be precise, and do not forget about clear formatting.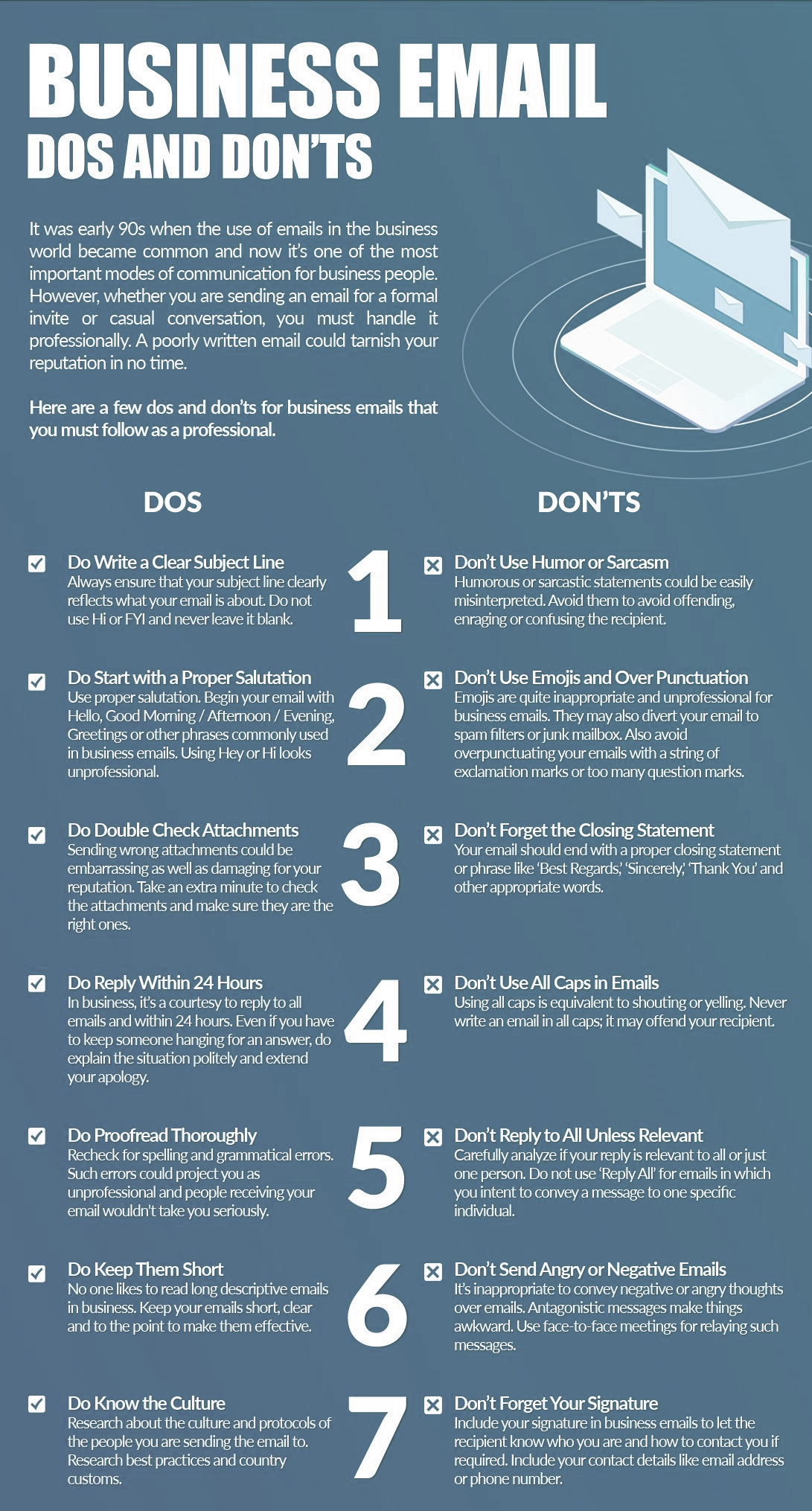 source: Pinterest
If you insert a link, do not simply paste it as it is. Instead, create a hyperlink and add it to the most appropriate phrase. For example, Here is the [agenda of our next meeting]. Add the link to the [agenda of our next meeting]. Never add links to words like [here]; it may look suspiciously.
Business email signature
This part is equally important as the email opening. It is a sign of professionalism and a great sales and marketing tool because you are offered to add promotional banners, social media links, logos, and other marketing elements.
It is not an easy task to manually create an HTML email signature. This is why using business email signature templates provided by MySignature significantly helps design the best email ending.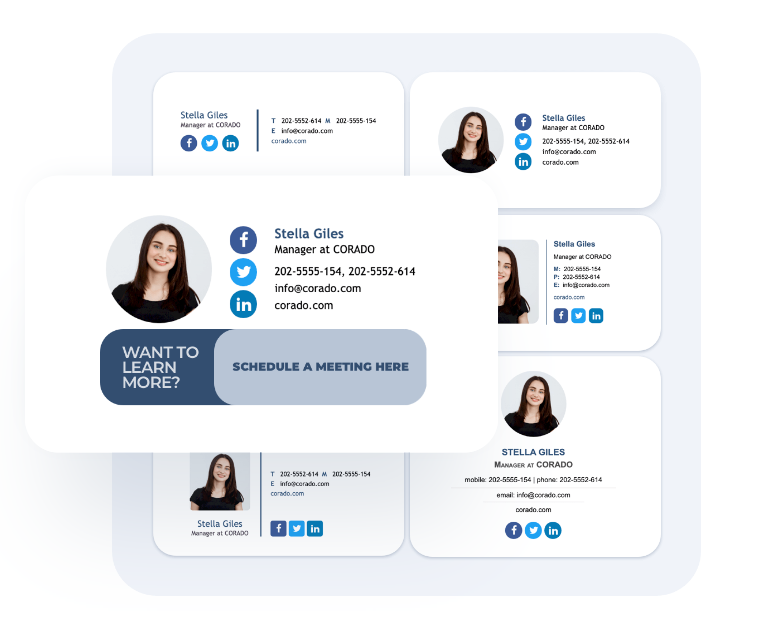 Whether you are a student, freelancer, business owner, CEO, or project manager at some company, having a well-composed business email signature is a must. Create a recognizable one with the help of a free business email signature generator.
Maria
Maria is a professional content writer at MySignature. She has strong skills in Content Marketing, Email Marketing, SMM, and SEO.