It is not new for everyone what Outlook is. It is a standard Personal Information Manager (PIM), and the most popular one, both for home and business users. Being chargeable, it still occupies one of the top positions in rating.
Still, one can consider the alternatives. They are numerous, and they are free. The last point is especially valuable for small companies and freelancers, who cannot, or don't want to, pay for e-mail clients like Outlook. By the way, it was initially intended for large businesses.
Below you may find the compiled list of some email applications that could easily replace Microsoft Outlook in 2017.
Mailbird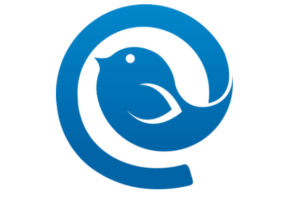 It is a comparatively new email application. Even though Mailbird was awarded as the Best Windows E-mail Software Program several years in a row, it is also available for Mac, iOS, and Android. This email client is fast thanks to its simple design. The interface is very user-friendly and can be connected to Facebook, Twitter, and WhatsApp. It is integrated with Google Calendar, Google Docs, Evernote and many others. It is accessible through available multi-platform on Desktop as well as Mobile apps and software. Mailbird supports unlimited mail accounts. This tool best suits beginners rather than advanced users. Bear in mind that it is not entirely free. You have to pay $45 for Pro version.
Thunderbird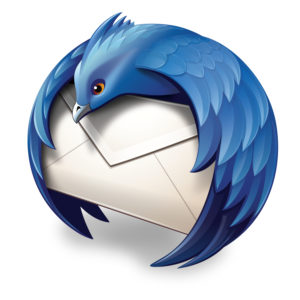 This one seems to be the most common Outlook alternative for both personal and business purposes. It is available not only for Mac but Windows and Linux as well. The structure of Thunderbird is clear, and the encryption is possible. It is convenient regarding the possibility to organize and categorize tasks. It also allows users to manage meetings. Thunderbird supports usage of multiple accounts, is easy to navigate and has a built-in chat. It has a high-security system and is well customizable.
However, there are some drawbacks, such as search function. It is not very quick. Also, any extension should be installed manually, since not many features are included by default.
Apple Mail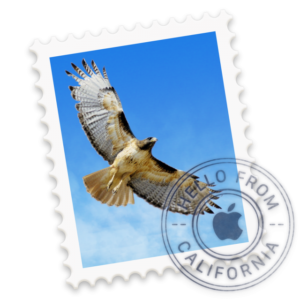 It is a default email client on Mac OS X and cannot be downloaded separately. It helps you easily manage multiple accounts. Besides, it successfully works with most of the popular email services such as Gmail, Yahoo, iCloud, Microsoft Exchange. You can preview and easily scan all of your messages in AppleMail. Search options here are extensive. You can find a message not only by the name, keyword or subject line but by simply typing any information you remember from it. However, it lacks some advanced features.
Inky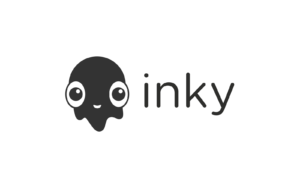 It has a modern design and many useful features. Inky allows synchronization of email data across all platforms. In Inky you can easily unsubscribe from messages as well as view all of your email accounts simultaneously on one screen. Messages in Inky are sorted out and can be organized in separate folders. One of the possible drawbacks – there are some doubts about security. Recently Inky has been offering end-to-end encryption and digitally signed email. You can read more about email signatures here.
eM Client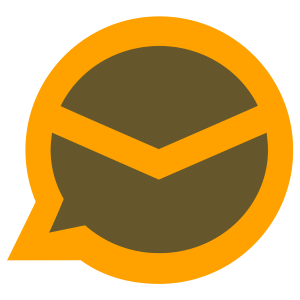 It has an attractive and modern design by default, a user-friendly interface, super-fast search emails option and a chat. There is also an Export/Import option for backup purpose, and you can use this mail on any other device. eM Client supports most email clients such as Outlook, Gmail, etc. The good thing about it - its free version has all the essential features. The con, however, is that tech support is included only in the Pro version which is not free. Also, it makes spammers' lives easier with the option 'send as mass mail.' Keep that in mind.
Gmail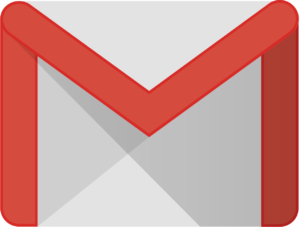 It is considered to be one of the best email applications existing today. Gmail supports up to five accounts and gives you a possibility to report spam, delete, archive and organize your information by topic. In Gmail, you can see all the highlights at one glance. You do not need to open messages when you have to check some updates, look through pictures or reservation details of your flight. Of course, Gmail works very well with all other Google Apps, such as Google Drive, Google Calendar, Google Photo.
Opera Mail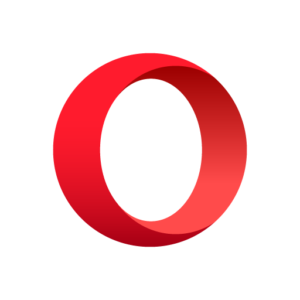 Comparing to the situation several years ago, Opera Mail is now available as not only a part of the browser but as a separate program, available to download. There is also a portable version of Opera Mail available. It has an intuitive interface and all important basic functions. Opera Mail filters spam perfectly and has various sorting and organizing options for your mails. To be more specific, mails are sorted automatically. For example, you will be pleasantly surprised to find mailing lists and mails with attachments separately in your mailbox. Opera Mail allows fast access to mails.
Naturally, all the Outlook alternatives have both advantages and disadvantages. Web Mail and Inky, for instance, are simple and perfect for beginners and average users. Mailbird, eM Client, and Thunderbird will be preferable for advanced users.
One obvious advantage of all the alternative options is that they are free of charge (at least their basic versions). So you can download the apps and test each one to understand better what exactly you need.
Web Mail
Most email providers have some web mail which you can use. Being pretty old-fashioned, it doesn't require installing anything. To access your inbox, you just need to enter the address of your email client (Yahoo.com, Gmail.com, Outlook.com, etc.) and log in. Most of them offer free access to webmail. Being very fast and easy to use, not demanding to install anything, Web Mail still has its disadvantages. Its functionality is a little lower than that of desktop software. Also, your inbox cannot be accessed when you are offline. Moreover, you will be forced to log in pretty often.
Nick
Nick is a professional content marketer and writer at MySignature. He has been working in digital marketing for more than 5 years.