As a blogger, you probably have a lot of tasks on your plate. Entering the blogging world, you should be a writer, an editor, a graphic designer, a social media manager, and so much more. Fortunately, there is a wide range of tools that can make your life easier. In this article, we are sharing the best blogger tools that every blogger needs. Want to find out more? Just keep reading. 
Blogging platforms
Let's start with the services that will allow you to launch a personal or corporate blog so that you can promote ideas or make money on the Internet.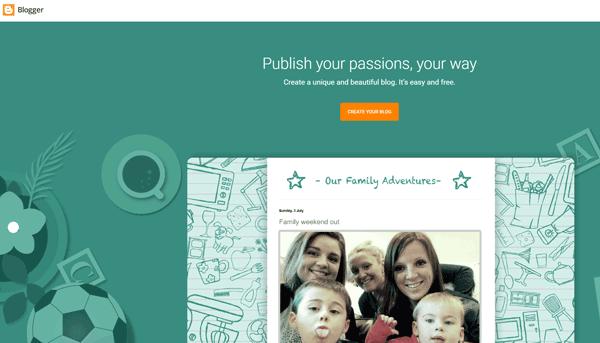 This Google-owned platform is very easy to use. You can create and customize a blog to fit your needs in minutes. The hosting and subdomain (blog_name.blogger.com) are provided for free. On the other hand, the appearance and functionality of blogs are limited. It offers only a small number of themes and a simple editor. Although if you have a good command of HTML and CSS, you can make the design more or less unique. This platform is perfect for beginners and casual bloggers. You can start for free and get a good understanding of what blogging is all about.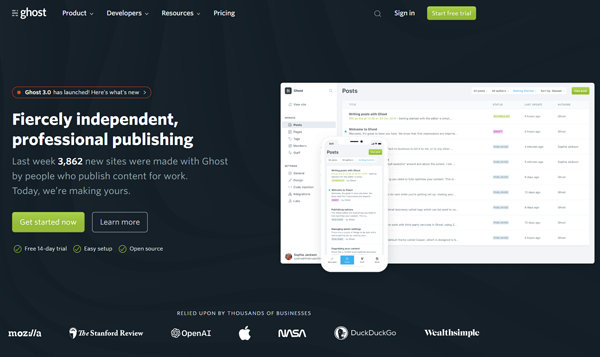 The intuitive interface and a large number of stylish themes (paid and free) in the built-in service store make Ghost visually appealing to both bloggers and the audience. The service allows you to deploy a blog on your own (paid) or third-party web hosting. Ghost integrates very easily with a wide range of third-party analytics tools. Prices start at $29 per month.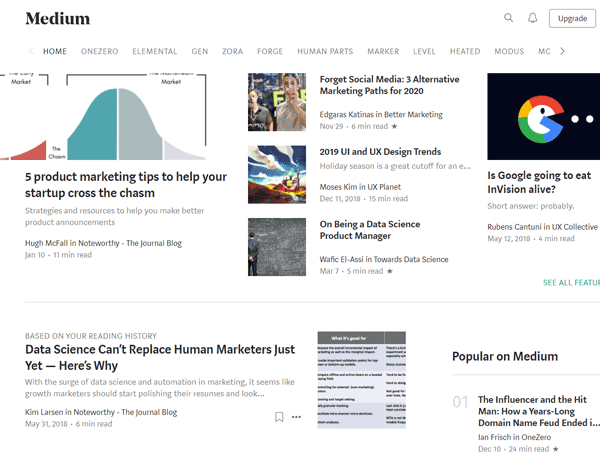 Medium is a convenient, beautiful, and responsive blogging platform from the creators of Blogger and Twitter. Medium has an intuitive text editor where you can design your articles with headings and subheadings, quotes, bulleted lists, photographs. You can also embed videos. Pay attention that you can't integrate it with Google Analytics. And connecting your own domain name requires a fee.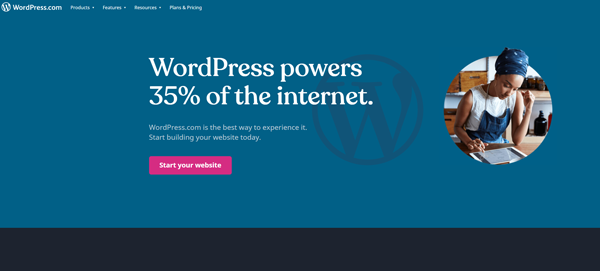 As you already understand, even if you are active on social media, you need to have your own space online. Your own website means being even more independent. A beautiful thing about it is that you have full control over your content. This platform is yours, and you can do whatever you want with it. Also, having your personal site with your or your business name adds up to your branding. With WordPress.com, you can start a blog or create a website in seconds without any technical skills. The platform offers a wide selection of plugins and options to make your website as customized as possible. It is very flexible, and almost everything is free. All you need to pay for is a domain and hosting.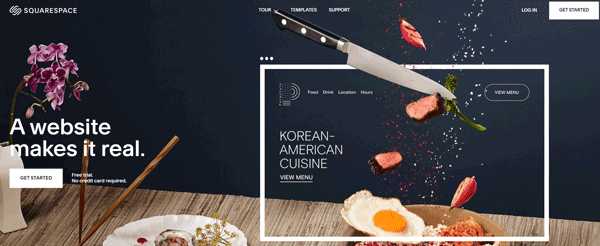 Squarespace is a convenient drag & drop visual website builder that allows bloggers to create a website without coding or setting up a web host. It offers awesome themes, strong features, and is very user-friendly. Although it's easy to use, it's not as customizable as WordPress. Squarespace is not free. You will have to pay from $12 to $40 per month, depending on the plan you choose.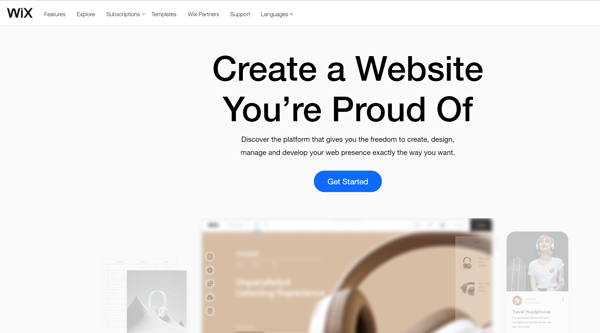 Wix allows building a beautiful site without much effort. Although it is good for beginners whose goal is creating a super-simple blog, it won't work for those who need something more unique and complex. You can only act within the limited framework of the constructor. Pay attention that the free Wix blog shows Wix ads on your site.
SEO tools for bloggers
If you take blogging seriously, you can't ignore Search Engine Optimization. SEO tools for bloggers are aimed at increasing traffic and helping you rank higher in Google.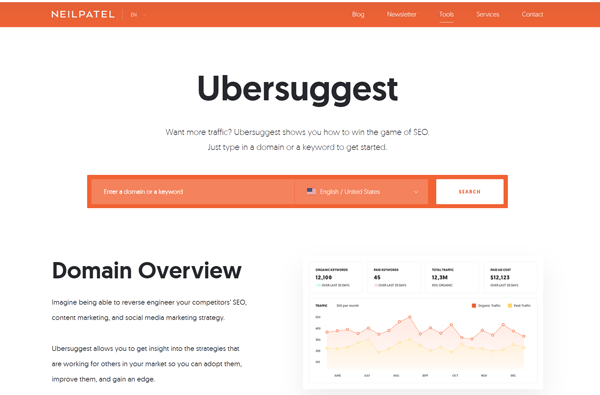 This tool allows bloggers to get insight into the strategies that are working for others in the same niche. Once you know what brings success to your competitors, you can improve and implement the same things. Ubersuggest will provide you with keyword ideas, content pieces that are getting the most social shares in your niche, and more valuable information. It is essential for you to be able to achieve higher Google rankings. Ubersuggest is free.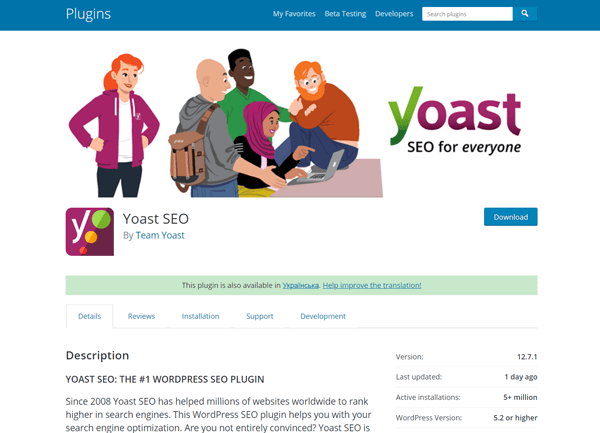 If you own a website on WordPress and need help with search engine optimization, look at a plugin called Yoast SEO.  This tool will help you implement most of the required SEO rules. With its assistance, you can enhance the readability of your content, customize social media post sharing snippets, define website cornerstone content, and much more. It has both free and premium versions.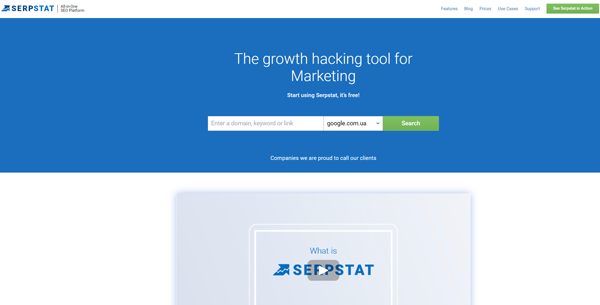 The software offers its users such useful features as keyword research, search analytics, competitor research, rank tracking, competitor's advertising strategies analysis, and more. Prices start at $69 per month.  
Textmetrics (formerly webtexttool)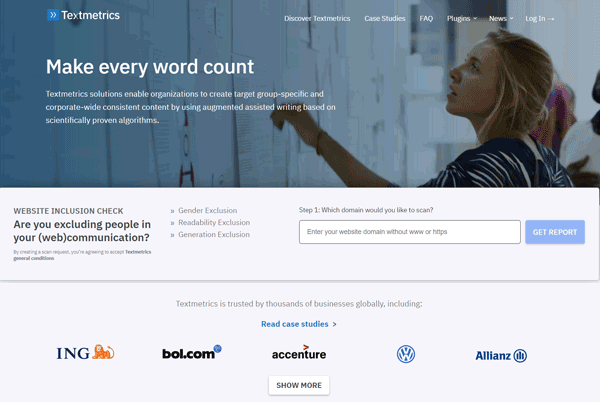 Textmetrics is a fantastic tool for beginner web writers and online business owners. It can help you easily make your website content meet SEO requirements. And that will lead to higher search engine rankings and more user attention to your website. There is a free limited version of Textmetrics. But if you want to enjoy all the useful features of this SEO tool, you'll have to pay $20/month & up.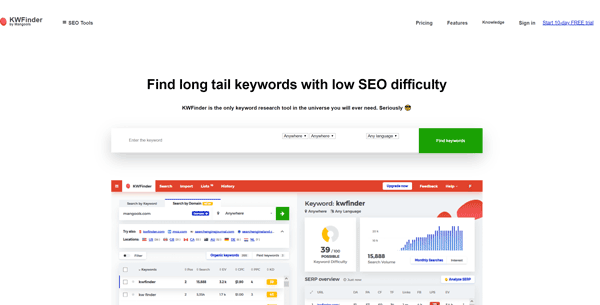 As a blogger, you know that searching for really interesting and sensible ideas for blog posts takes a decent amount of time. KWFinder belongs to those bloggers tools that allow making content plans very quickly. The tool can find the keywords your competitors use, filter keywords that aren't profitable, evaluate the complexity of promotion (from 0 to 100 points), and more. In general, KWFinder provides over 45 SEO metrics for analysis. Although it is a paid service, you can create an account for 24 hours and analyze up to 50 keywords for free. Prices start at $29 per month.
Blogger analytics tools
Another important category of top blogging tools is analytics tools. Every blogger needs to know what works and what doesn't to be able to grow the blog.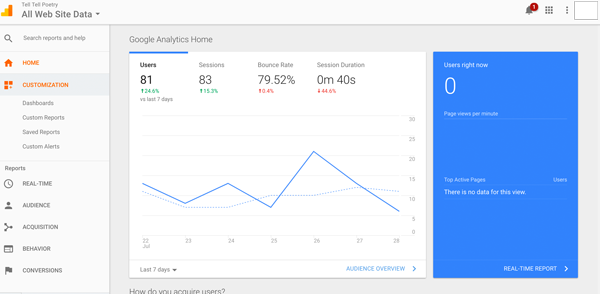 This tool is known as one of the best solutions for viewing advanced details about your website traffic. It also shows the live traffic status of your blog. With Google Analytics, you don't need to install any software. Just put the Google Analytics script in the site code, and the data's all there. It is a completely free tool.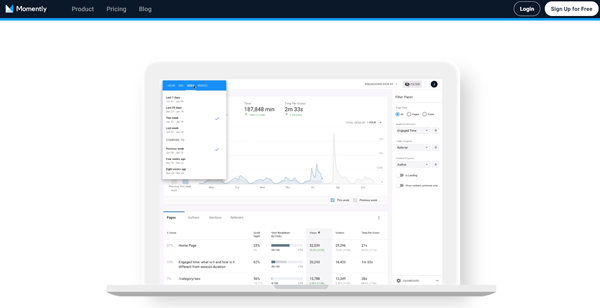 Another tool that can be a great help in understanding and improving your blog performance is Momently. You will find out what content is trending; discover which campaigns drive your traffic; identify hidden opportunities in your audience data. Momently pricing starts at $9 per month.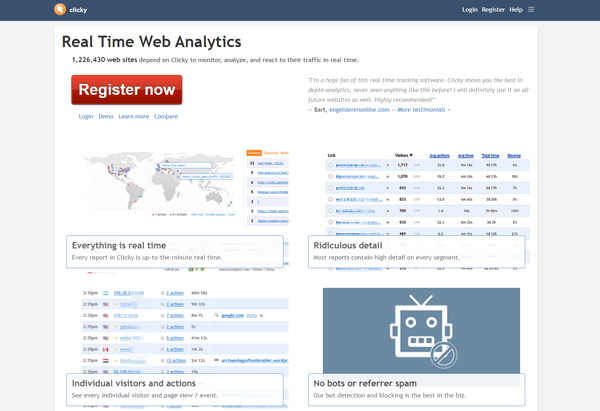 Clicky is an online service that allows you to perform monitoring & advanced analysis of traffic and respond to its changes, offering complete statistics. You can choose between a free and a paid version. Prices start at $10 per month.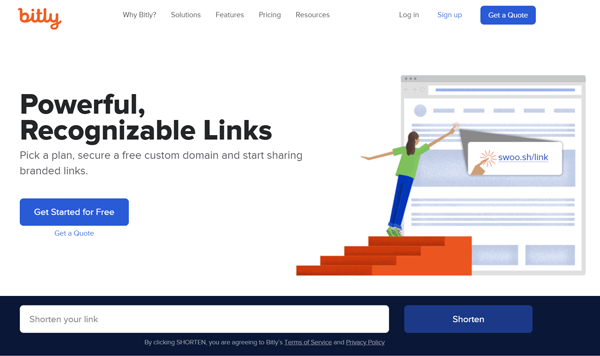 You have probably heard of Bitly as a very popular link shortening service. But did you know that they do a whole lot more than condense URLs? Once you created such URL, Bitly starts collecting data in real-time from across any and every channel where you share that URL. The tool is free.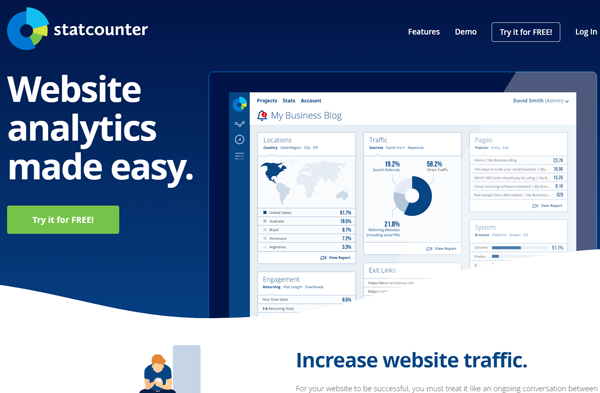 Statcounter is another web traffic analysis tool. Users say that the Statcounter's dashboard is laid out very conveniently and allows checking all the data very quickly. Access to basic services is free. But if you want to use more advanced functions, it can cost you from $9 to $120 per month. Pay attention that when you use a free account, you'll see some annoying ads.
Tools for visuals in blog
Now let's talk about tools for creating engaging images for your blog.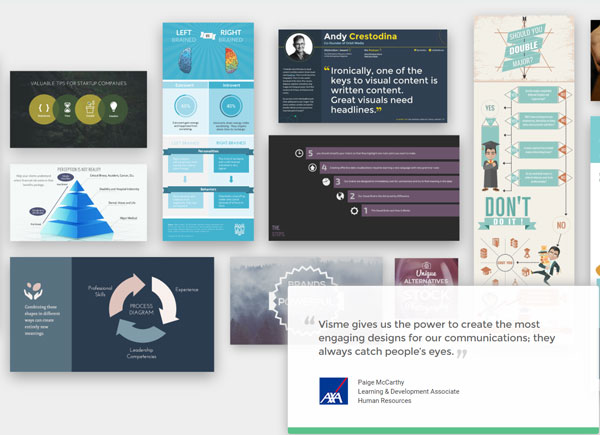 Visme is the perfect way to help elevate the visuals inside of your blog content. From blog post graphics to social media promotional graphics, educational infographics to PDF content upgrades, you can quickly and easily create it all right inside Visme. Start with one of thousands of premade templates available, then use Visme's drag-and-drop interface to fully customize it to match your blog colors and fonts and include your information. Choose from free, Standard ($25/month) and Complete ($39/month) plans.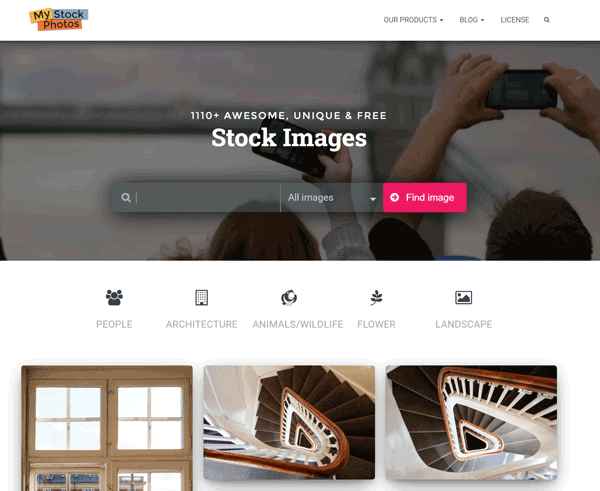 My Stock Photos contains hundreds of awesome, unique, and free photos that will help you develop your stunning blog. You can see such categories as people, animals, landscapes, architecture, and more. 
Canva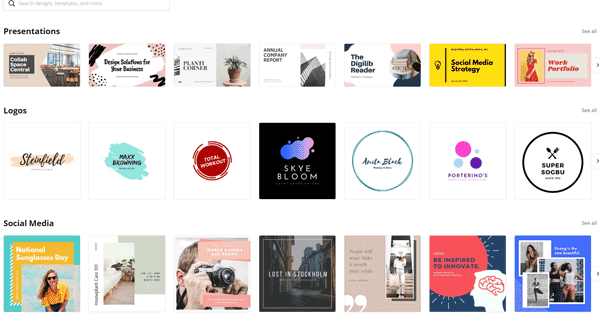 If you want to create your own images for your blog, but you are not familiar with any of the professional tools for designers, you need to try Canva. The tool offers a wide range of images, icons, and other templates to choose from. You can also add various texts, speech bubbles, stickers, and more to your pics. Basically, with Canva you can design everything: posters, flyers, logos, presentations, business cards, infographics, resumes, brochures, invitations, book covers, and many other things. Canva has both a free and a pro version.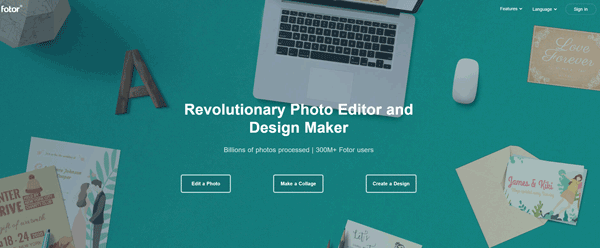 Retouching photos used to be a difficult task that could only be done with paid software such as Photoshop or Lightroom. Then appeared a free software such as GIMP, but it was still too complicated for many users. With Fotor, you can do it online quickly and with little effort. The tool is very user-friendly and simple. Pay attention that Fotor belongs to blogging tools for beginners. If you need to edit raw files or just want to get a decent amount of functions, it wouldn't be the best option for you.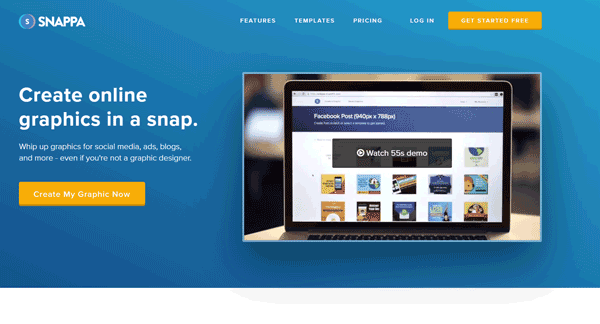 This is a fully-featured graphics editor that works well even if you are not a graphic designer. Beautiful, professional quality templates, a huge library of 1,000,000+ photos, 100,000+ graphics, and 200+ typefaces, ability to import your own custom fonts and connect multiple social media accounts - it is all about Snappa. You can choose between free, pro ($10), and team ($20) versions.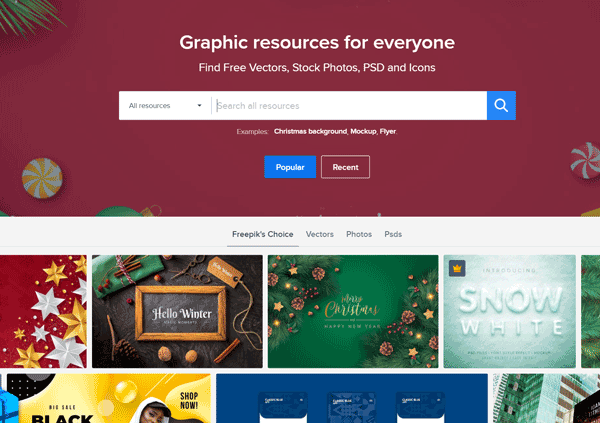 Find vectors, stock photos, PSD, and icons - all for free. There is a premium plan that allows you to search among even more resources. Prices start at $11.99/month.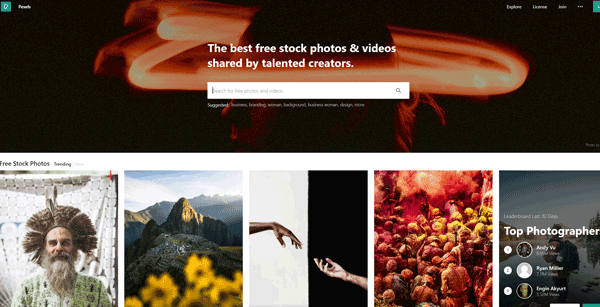 This resource is full of free stock photos & videos shared by talented creators.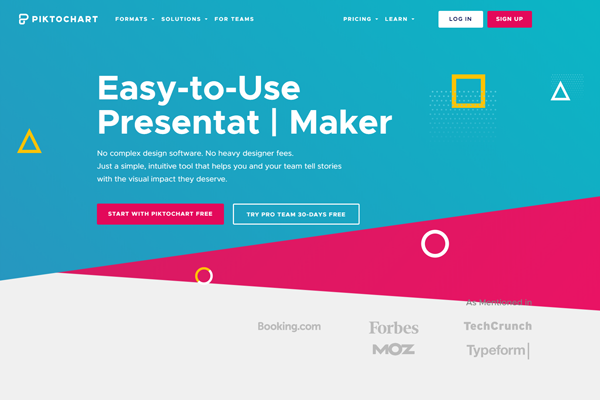 Piktochart is a powerful yet simple service for creating spectacular infographics that will turn your presentation into a fascinating story. You can choose between free, pro ($24), and team ($82) versions. 
Writing and grammar tools
Here is one more portion of blogger tools that every blogger needs - writing and grammar solutions. Those will help you fix your mistakes and become a better content creator.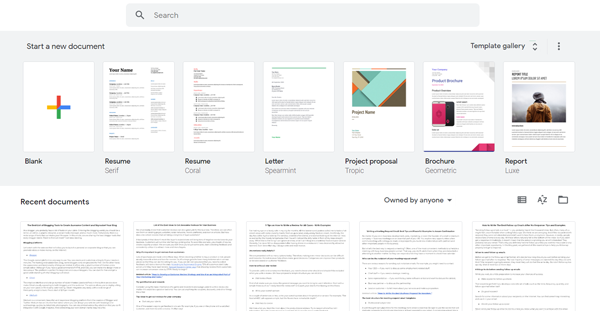 We absolutely love grammar suggestions in Google docs. If you create your content using this online service, be sure to check out this relatively new feature. If you make a grammar mistake, you will notice a squiggly blue line under the word or phrase you wrote wrong. You can either accept or ignore the corrections.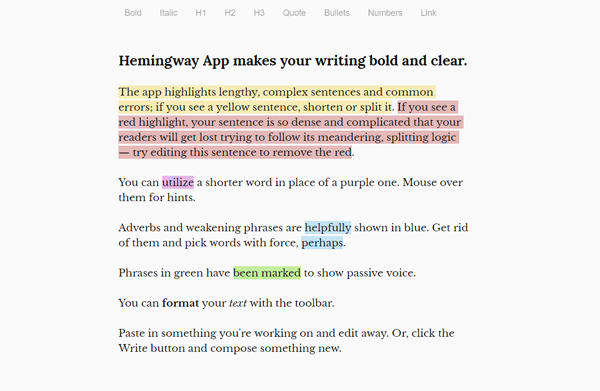 If you are looking for more advanced writing tools for bloggers, check out Hemingway. It is a great app for both Windows and Mac. You can also write and edit online. Hemingway Editor will tell you whether the sentences are ok or hard to read. It will also provide you with more suitable, simpler alternatives for some words or phrases. The online version of this editor is completely free. The desktop version of Hemingway App with several advanced features is available for a one-time payment of $20.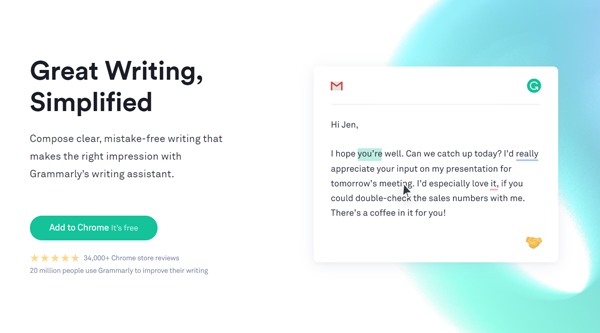 Grammarly is an in-depth grammar checker, writing coach. The tool works great for both native English speakers and English language learners. It offers settings specific to Canadian English, American English, British English, Australian English, and more. Not only does Grammarly provide you with helpful suggestions but also detects plagiarism (this is especially useful if you want to rank higher in Google). You can choose between Grammarly for Mac/Windows, Android/iOS. There are Grammarly plugins for Chrome, MS Office, etc. Another good thing about Grammarly is that it's free. Grammarly Premium with advanced features will cost you $29.95 per month (monthly subscription), $19.98 per month (quarterly subscription, or $139.95 (annual subscription).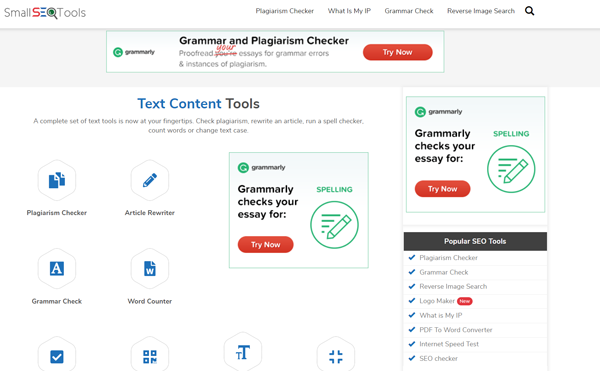 This tool offers such features as a plagiarism checker, grammar checker, backlink checker, website traffic checker, and much more. The bad thing about the tool is that you can only analyze 1K words in one submit. So, if you write longer articles for your blog, Smallseotools isn't the best option for you.
Sharing tools and email list builders
 The sharing tools will enable your blog visitors to share & save your cool content just in one click. 
Generate traffic, capture more leads, and grow your blog with Sumo. This vendor offers three categories of marketing tools. Those are email, social sharing, and analytics. One of the greatest features in Sumo is the List Builder's mobile-optimized pop-ups. Using this tool, you can quickly increase your daily email signups. There is a free limited version. But if you decide to upgrade to a pro version, pay attention that you can't pick just a few tools. You will have to pay for the full Sumo Suite.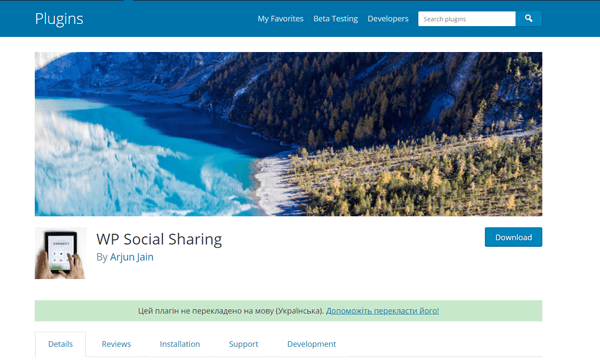 WP Social sharing plugin adds nice, responsive social share buttons for Facebook, Twitter, Pinterest, Linkedin, Xing, and more to your Wordpress pages. Price: free. 
Using this tool, you can improve visibility and drive more traffic to your blog from 200+ social services.
However, AddThis is more than just share buttons. You can also benefit from follow buttons, link promotion, related posts, list builder, and other free tools developed by Addthis.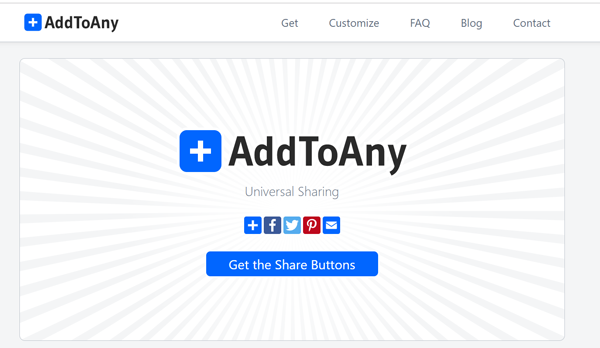 On this site, you will find: 1) Standard share buttons to enable your blog visitors to share each piece of content; 2) Floating share buttons (they are responsive & customizable, vertical & horizontal); 3) Follow buttons (to let your blog visitors easily follow you on Instagram, YouTube, etc.) 4) Image sharing buttons; 5) Email sharing buttons (for AOL Mail, Yahoo Mail, Hotmail, Gmail, etc.) And more.  AddToAny is free.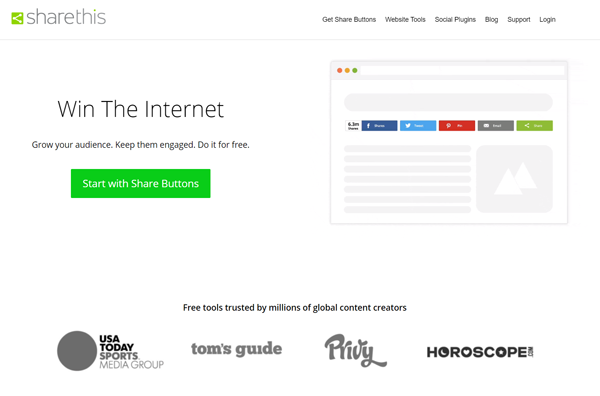 You can choose between inline share buttons and sticky share buttons (placed on the left side of the screen). All are customizable, mobile-optimized, and free.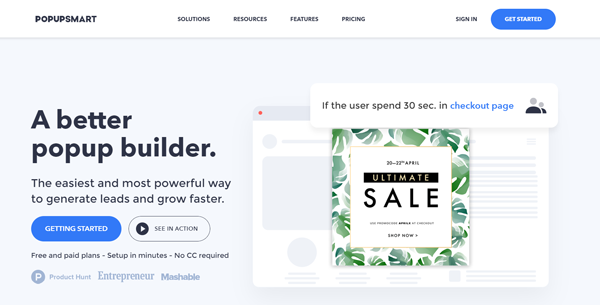 Popupsmart is a conversion optimization toolkit. It provides a better way to convert your visitors with smart pop-ups.  The pop-ups have fresh, modern, stylish, and beautiful designs. How can bloggers benefit from using this tool? For example, if you want to grow your mailing list or display any important notifications to your audience, Popupsmart will provide conversion-ready pop-ups. The tool is free for one website and one popup. Once you want to connect more websites and display more pop-ups, you will have to choose a paid plan. Prices start at $29.
Wordpress plugins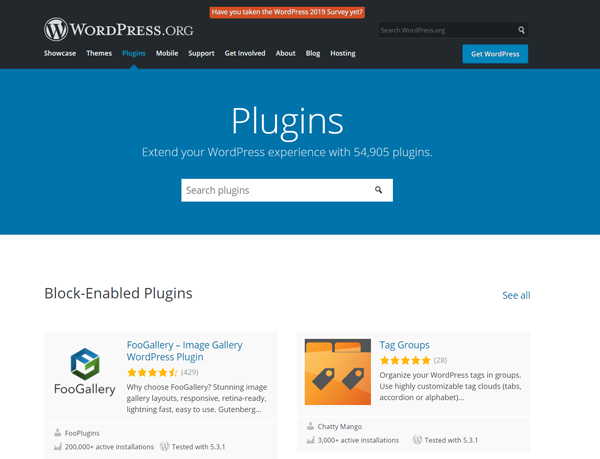 If you want to convert your blog visitors into email list subscribers, you need to look for popup plugins that offer various templates and features to achieve the goal. The best WordPress popup plugins include: OptinMonster, Bloom, Thrive Leads, Sumo, Popups, Popup Builder, Icegram.  
Headline generator tools
A well-thought-out title catches attention and attracts people to click the post and start reading. So, a captivating headline is a marketing tool in itself. To come up with the killer titles every time you write blog posts, consider using these tools.
Sharethrough headline analyzer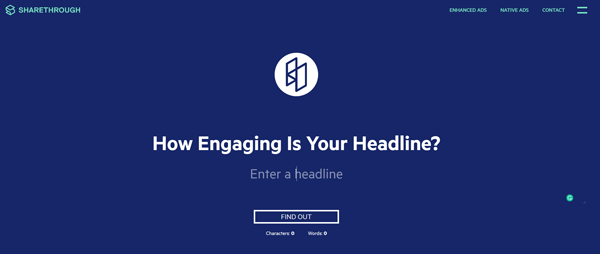 Simply put your headline in the corresponding field on the Sharethrough headline analyzer website and get useful suggestions. You might need to increase headline length, infuse your personality, add more alert words, etc.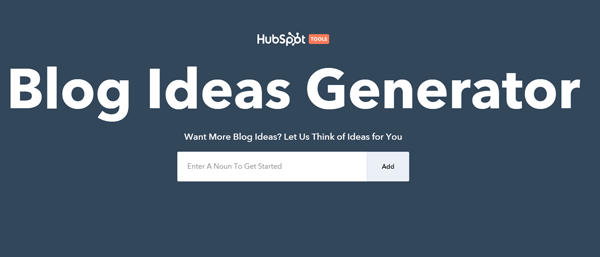 You can provide from one to five words or phrases in the given box sections, and the Hubspot tool will provide you with five ideas to use. If you are not satisfied with the results, go back, enter new keywords, and try again.
Ostap
Ostap is a marketing professional (PMM) with 5+ years of experience in the software industry (B2B and B2C). Having worked with email marketing products and services, Ostap has a deep understanding of various email marketing strategies and solutions.