"I saw great opportunities to create a truly effective signature and the ability to analyze open rates of emails and clicks on links. And all of this in one place and with a very pleasant user experience."
Mykola Kryvoruchko, 
Actor 
Mykola Kryvoruchko uses these MySignature tools:
Email signature generator
Email tracking

Versatile actor with a magnetic presence
For the past ten years, Mykola Kryvoruchko has been actively involved in business, but he's always dreamed of becoming a film actor since he was a kid. So, two years ago, Mykola enrolled in acting courses and started dedicating most of his time to an actor career.
He starred in such feature and short films as Сontact, Buka, The Edge, Malevych, and others.
2+ YEARS
of experience

8 movie
roles

2 theater
performances

Previous email signature background
Before using MySignature, Mykola Kryvoruchko used a plain Gmail signature. Nothing extraordinary, no clickable social icons, no photos, or any other branded elements that could help promote himself using email.
Searching for a solution to enhance the emails
During his acting course, Mykola Kryvoruchko attended a management for actors class where they discussed email design. One of his fellows recommended MySignature. Delving into it, he saw significant potential for creating an effective signature and the ability to analyze open rates and link clicks - all in one place and with an enjoyable user experience
Remarkable experience with MySignature
Mykola Kryvoruchko has been using MySignature for several months and feels that it's the right decision to promote his personal brand as an actor.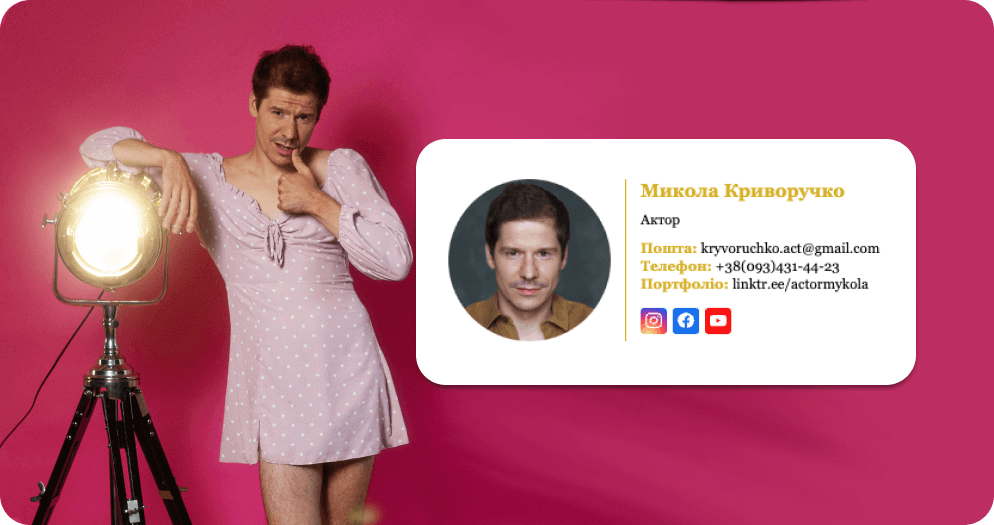 When there's a professional email signature at the end of his emails, he's immediately perceived as a professional actor, leading to more opportunities to secure roles.
" The email signature creates an understanding that I am a professional actor, thus increasing the likelihood of getting a role"
Thanks to various add-ons available in the email signature generator ( such as buttons, banners, and social icons), casting directors, agencies, and all other recipients can immediately follow links and find all the necessary information about him.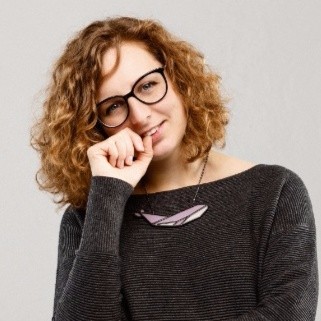 Helga Zabalkanska
Helga is a CMO at MySignature and digital marketer with 7+ years of experience. Having worked in numerous industries she has a deep understanding of various markets and a variety of tools as well as growth hacking techniques that can boost marketing activity in a particular sphere.