Nowadays, brand identity is so much more than a website, or a Facebook page. People spend hours choosing the best colors, fonts, and slogan for their companies, as they want their brand to be harmonized and consistent. Brand identity will represent your values and your seriousness, and it's a crucial step in creating your own business.
Of course, after creating some of those design items, like your logo, you will need to showcase it everywhere: website, social media, promotional material, and of course, your email signature. Today, in collaboration with our partner Free Logo Design, we talk about three reasons why you should definitely add your logo to your email signature.
1. Add seriousness to your business
Imagine a seller going into a business and not having a name tag or an embroidered logo workwear, telling you they work for X company. Would you trust them right away? Well, it's basically the same thing on the web. A logo in your email signature, just like a professional email address, will add seriousness and professionalism to your business. People will tend to trust you more, and therefore your business opportunities can increase significantly.
2. Contributes to brand recognition
Think about your favorites brands! What do you think about first? Their logos.
A logo is, in a way, the ''face of your company'', and through its colors and fonts, provides information to customers that allows them to identify with the company.
The more people see your logo, the more they will remember it and even if they don't require your business right away, might think of you in the future or refer their friends or family. You should never underestimate the real power of word of mouth!
3. Consistent visual branding
Brand identity is how people are going to recognize you and that's why you should spend a little extra time to make sure your design elements are consistent, unique and memorable. By adding your logo to your email signature, you stay consistent with your brand and you remind your customers that you exist. Your logo is the heart of your branding.
About Free Logo Design
Free Logo Design is the ideal tool for entrepreneurs, startups and business owners to create a professional logo in minutes, for free.
How does it work?
Choose a name for your business
Choose a template amongst thousands of free logo inside the editor
Customize your logo by changing the color, shape, font, etc.
Download your free logo or purchase a high-resolution version
Why choose FLD?
Free logo design is a leader in the logo creating industry. This tool is to be trusted, as it helped create logos for over 1.75 millions entrepreneurs, freelancers, and owners.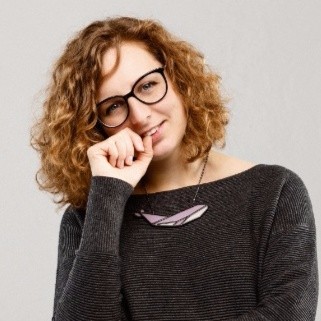 Helga Zabalkanska
Helga is a CMO at MySignature and digital marketer with 7+ years of experience. Having worked in numerous industries she has a deep understanding of various markets and a variety of tools as well as growth hacking techniques that can boost marketing activity in a particular sphere.